LPGA Tour
Aug 30th, 2020
The LPGA is lucky to have a guy like Mike Whan
And he has swayed us on the Popov issue
Words: GolfPunk Photography: #LPGA
Hands up, GolfPunk joined the outcry about the lack of a five-year exemption on the LPGA Tour for Sophia Popov after her fantastic win at the AIG Women's Open. However, having listened to the highly impressive Mike Whan, commissioner of the LPGA, we have somewhat changed our view.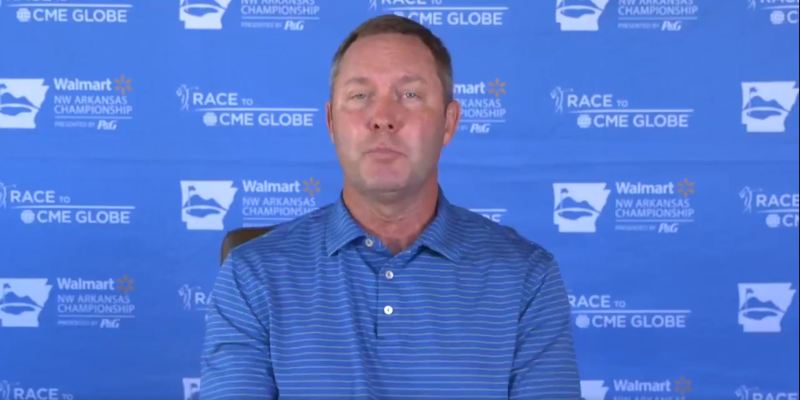 We took a look at the very reasoned but firm statement from Whan and came to two conclusions. Firstly, it's clear that the LPGA is lucky to have a guy at the helm like Whan and secondly, maybe he has a point about Sophia Popov.
In his statement, Whan opened with a firm but impassioned statement.
"Let's start with this. I'm a fan. Like you, I sat on my couch; I cried when she won. It was powerful, and she's special."
However, he then continued to spell out clearly why he was not going to fold under pressure from numerous parties to make an exception for Sophia Popov. Starting with the qualification for the 2020 ANA Inspiration Whan stated:
"This year's AIG Women's Open, they're going to win their way into the 2021 ANA Inspiration. You don't have to like that; you don't have to agree with me on that. But when we set that field, we don't go back and change that field later."
Moving on to the issue of the length of exemption granted to Popov
"I've been commissioner for 11 years. I've seen plenty of non-member wins at majors. I've seen almost all of those non-member winners go on to long and storied careers on the LPGA."
Whan gave the specific example of Hinako Shibuno, winner of the 2019 AIG Women's Open who was also not an LPGA Tour member and so only received the lesser exemption.
Whan then conceded that he's willing to reassess the current regulations but only in the offseason.
"Maybe we should feel different about non-member major wins, period. I will definitely look at that. What I won't do is change a regulation in the middle of the season. That's not the right way to run a sport, and quite frankly not the fairest way to treat your athletes."
GolfPunk rather jumped on the social media bandwagon and we instead got it wrong. Golf needs good and firm leadership and in Mike Whan the LPGA has it. We loved the way he told the golf world "It's ok if you disagree with me, it's ok if you don't like it," whilst at the same time firmly putting us in our place.
We still think that the rules on the exemption period need revisiting. Still, it is right that this is carefully considered and is not just a knee jerk reaction to a noisy minority on social media.
Mike Whan, we salute you!
---
And another thing...