LPGA Tour
Oct 5th, 2020
Mel Reid bags first LPGA title
6 time LET winner holds her nerve to win ShopRite LPGA Classic
Words: GolfPunk Photography: Getty Images
The wait is over for Mel Reid. She is an LPGA Tour champion and Rolex First-Time Winner. The six-time Ladies European Tour (LET) winner and three-time European Solheim Cup Team member sealed victory at the ShopRite LPGA Classic presented by Acer with a 4-under par 67 on the Bay Course of Seaview, A Dolce Hotel, to win by two strokes at 19-under overall.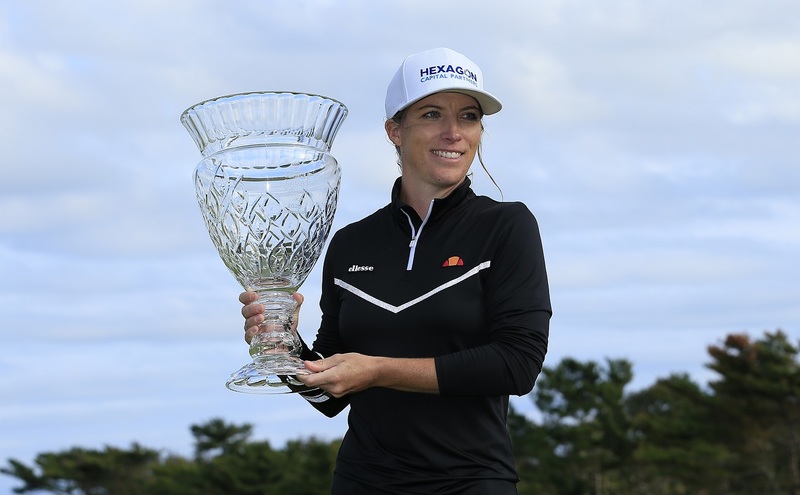 "I'm just over the moon, so emotional. So happy for myself and my team, there is a lot more to it than just me hitting a golf ball," said Reid. "I read a tweet yesterday and it was probably one of the only bad tweets that I got saying she'll choke. It gave me a bit of motivation. I know it sounds stupid, but probably the best thing I could have read. I was definitely not letting that happen.
"The older you get in this game you do create a few scars. But being 33 years old and lifting this trophy when I had some young players behind me, it goes to show I guess that I like adversity. I'll always be a fighter and try and fight my way through things. I'm so happy and relieved that I got it done."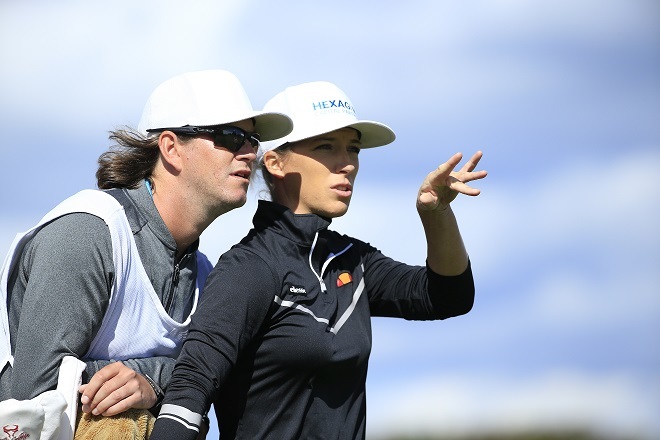 After a couple of early birdies in the first three holes, Reid had back to back bogey at the 6th and 7th holes. However, she bounced back closed out her opening nine with a pair of birdies and make the turn two-under in the final round and -17 overall, good for a one-shot lead over Jennifer Song.
MELISSA REID: SWINGIN' SIREN
Reid then dropped in a couple more birdies on the 11th and 12th holes to give her a four-stroke advantage, with Song and Jennifer Kupcho (at that point) sitting in a tie for second at -15. After coming up short with her approach on the par-3 15th, she faced a crucial 15-foot putt for par to keep the momentum rolling in Atlantic County.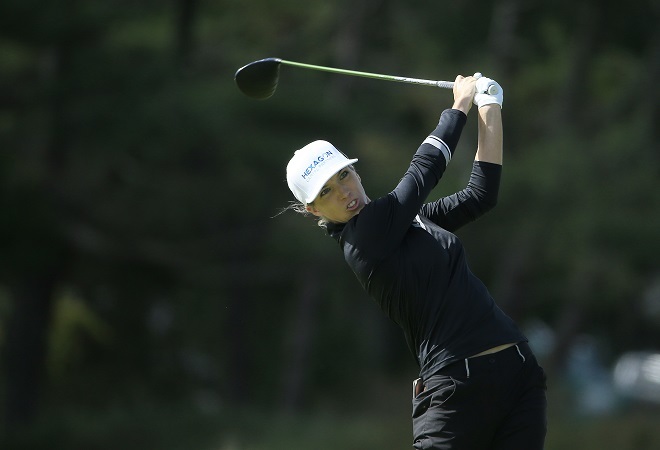 "I punched a 4-iron, but that missed on the right. It was a tough hole today and we didn't get a great lie in the rough," said Reid, who hit 13 greens in regulation this afternoon. "We played the percentage play, a little chip and run, and it came out a little bit hotter than I thought. That putt was missing right all day and I just willed the hell out of it to catch the right edge.
"That was a huge moment for us and probably the first time I showed emotion the whole tournament because I knew what a big putt it was. Making par there, that's when I knew if I don't do anything stupid this is mine."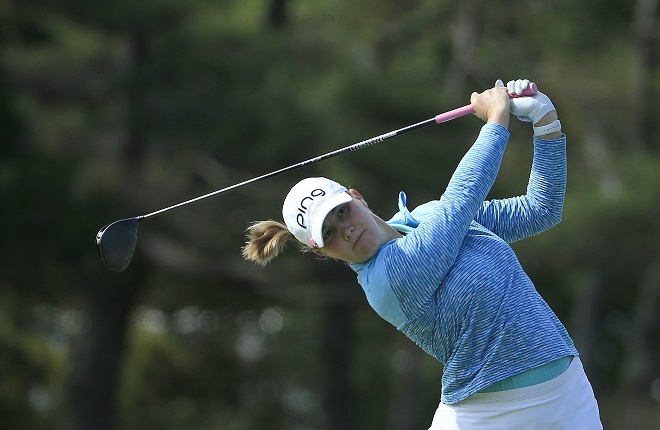 The runner-up finish from Kupcho ties a career-best, which she set at the 2019 Evian Championship. She recorded seven birdies in the final round, as well as two bogeys and one double bogey for a 3-under 68.
"Didn't hit the ball super great, and couldn't really expect to play as good as Mel was playing, but I gave it my best shot with what I brought to the course today," said Kupcho, who finished at -17 overall.
"Just looking back on this whole week, how much I fought through all the adversity I came across, I am really proud of myself and excited to go into major week."
Meanwhile, Song held the outright advantage by one at -16 following a bogey from Reid on No. 7. With no leaderboards on the Bay Course, she never knew that was the case until after the round.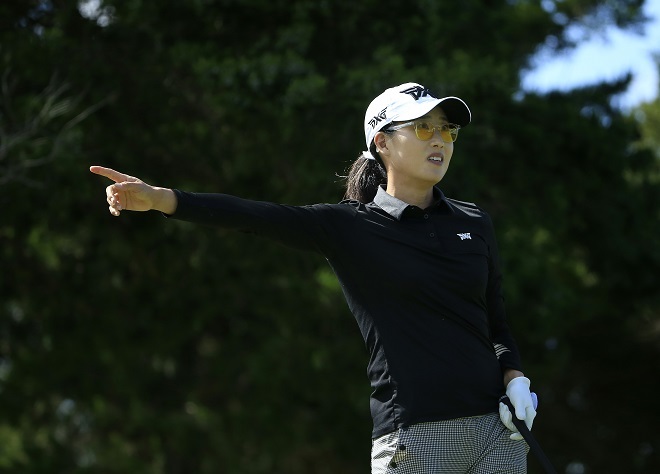 "Mel played so solid today and it was really fun to watch," said Song, who set a 72-hole career-best on the LPGA with her 16-under 268 performance at the ShopRite LPGA Classic. "I had no clue where I was; I was just playing one shot at a time. I definitely left a lot of birdies out there, so I'm kind of disappointed. Overall, I'm very happy because I think every week I am getting better."
Nasa Hataoka and Nelly Korda finished at -14 and -12, respectively, rounding out the top five. Four players ended in a tie for sixth at -11, including nine-time LPGA Tour winner and 2016 KPMG Women's PGA Championship winner Brooke Henderson.
---
And another thing...