LPGA Tour
May 10th, 2021
Jutanugarn wins on home soil
Thai takes her eleventh career win at Honda LPGA Thailand
Photography: Getty Images
In a nail-biting finish, Ariya Jutanugarn overturned a five-shot deficit to win the Honda LPGA Thailand at Siam Country Club Pattaya by a single shot from Countrywoman Atthaya Thitikul.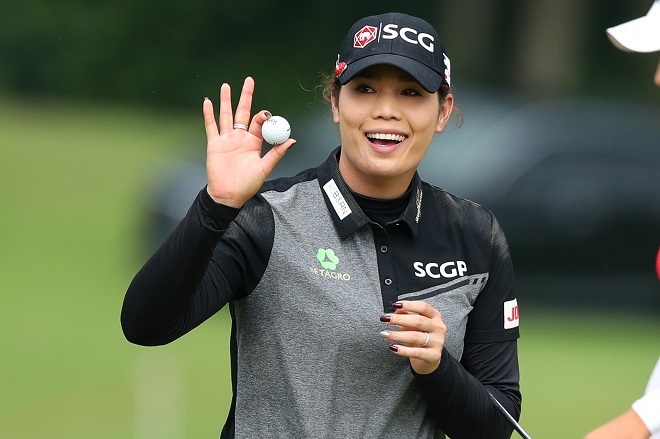 Jutanugarn was sitting in the clubhouse on twenty-two-under, following a nine-under 63, waiting for the final two groups to finish. 18-year-old Atthaya Thitikul who trailed Jutanugarn by a shot was waiting to hit her second to the par five 18th when the horn sounded for bad weather.
When play commenced over an hour later Thitikul, who had three-putted the seventeenth to drop one behind, needed an eagle to win or a birdie to force a playoff.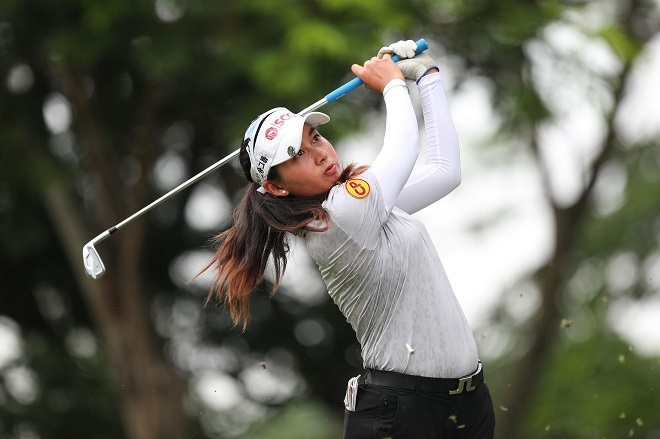 The youngster from Thailand hit her second just off the fringe of the final green but failed to get up and down so handing the title to Jutanugarn.
"On the putting green, I wanted to watch how they play so bad. I want to know because I feel like I have to go playoff anyway, but my caddie stop me by doing that," said Jutanugarn, who sat through the weather delay with her sister, Moriya.
"He's like, You watch or you not watching them play the result not going to change. How about you just putt and practice? And I'm like, Okay, I do it. So I putt, keep putt, and he walk to me and give me a hug, so like, oh, I win the tournament."
Jutanugarn becomes the first Thai player to win in her home country on the LPGA Tour, a moment not lost on the 25-year-old.
"It just feels so good, not only for Thai player to win, but I would say I have really tough time last two years."
"Every time when I look at all the kids and I want them to -- give them inspiration. So I feel like you know what, don't give up. Do your best. Try harder. Keep trying. One day you will get it."
Thitikul closed with a 68 to finish at twenty-one-under in solo second, her career-best finish on the LPGA Tour.
"You know this is like my new experience having so pretty close with the win (on the LPGA Tour), but I just last putt I just feel like, okay, give me a good one and do my best that I can," said the five-time Thai LPGA winner.
"And, yeah, you know, like I'm already proud of myself that I am do the best that I can."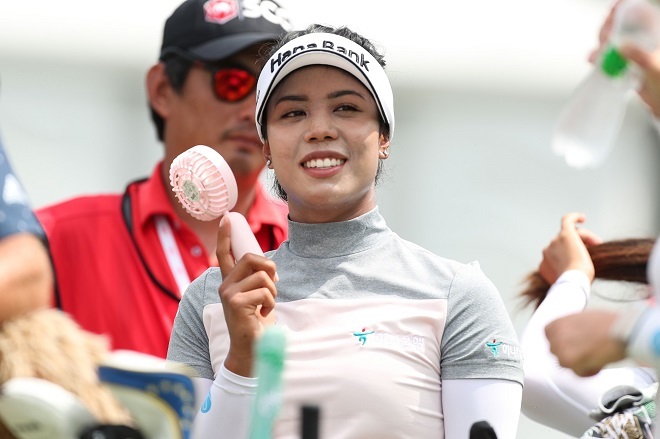 54-hole leader Tavatanakit faded from the top after bogeys on the 6th and 9th wiped out the three birdies she had made in her first seven holes. A double-bogey on the 12th further derailed the major champion, but two closing birdies left her in a tie for third place with So Yeon Ryu, Amy Yang and Angel Yin at twenty-under.
"It was worth the trip. It was worth the time. It was worth everything. I'm just really glad I'm played here and played great, too," said Tavatanakit.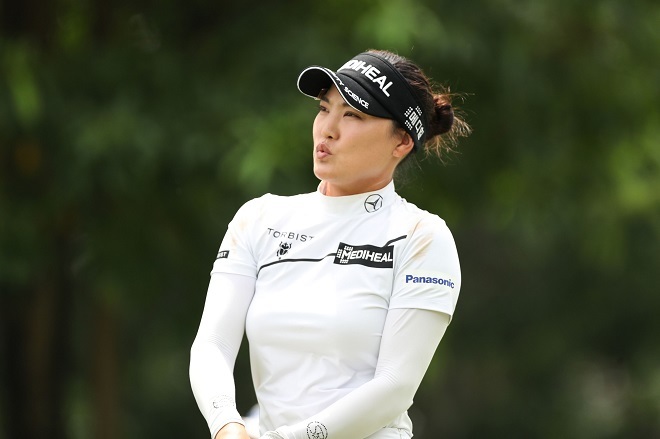 Chella Choi and Hannah Green finished in a tie for seventh at nineteen-under.
"Shot 4-under today. Wish I could have capitalized on the last hole, but I think with a little bit of a break kind of was hard with the delay," said Green. "But if you told me that I was going to come in the Top 10 at the start of the week I probably would've taken it. Seeing the forecast with the heat and the possible storms, I'm very happy."
Gaby Lopez and Caroline Masson rounded out the top 10 in a tie for ninth at eighteen-under.
English duo Charley Hull and Bronte Law finished in a tie for thirty-fourth on nine-under with countrywoman Jodi Ewart Shadoff a further shot back.
---
And another thing...