LPGA Tour
Sep 27th, 2021
Hataoka wins Walmart NW Arkansas Championship
Japanese player claims her second LPGA Tour title of the season
Photography: Getty Images
After a final-round 67, Nasa Hataoka earned her second title of the season at the Walmart NW Arkansas Championship presented by P&G on Sunday. Off in the morning with 36-hole co-leader Minjee Lee and Eun-Hee Ji, Hataoka hung on for her fifth-career LPGA Tour victory and second win in Rogers, Ark., after becoming a Rolex First-Time Winner in 2018 at Pinnacle Country Club.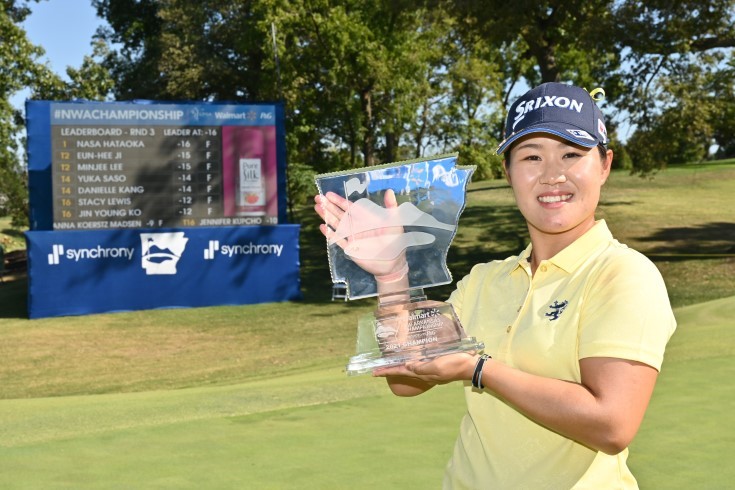 "My first win being here and of course the two holes-in-one, it kind of feels like it's my power spot," said Hataoka, who also set the tournament scoring record back in 2018.
Hataoka carded birdies on her first two holes, and notched three more at 4th, 7th and 11th. When she took her approach over the green on 13th, Hataoka saved bogey after putting a 50-foot par putt close to the pin. Holding strong with pars until the end, the 22-year-old passed Hiromi Kobayashi for third-most victories by a Japanese player, trailing Ayako Okamoto (17) and Ai Miyazato (9).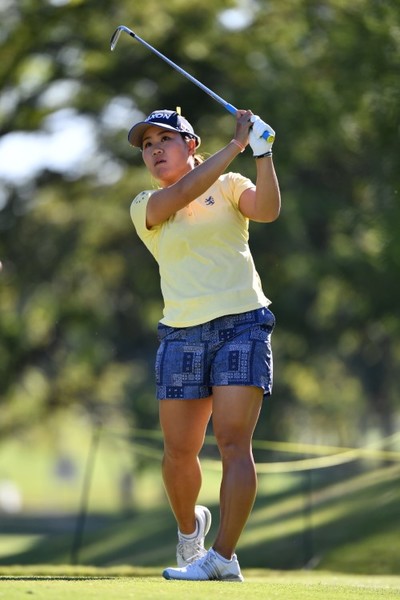 "It was pretty tight, very stressful because the other players were so close to me. It was pretty stressful for me, yeah," said Hataoka.
"The grass type, it matches what I was doing when I was young, and so I'm able to kind of know how it reacts, so that kind of helps me. And so I like this course."
Lee and Ji tied for second at fifteen-under. Lee struggled on the front nine, carding two birdies and two bogeys to make the turn four strokes behind Hataoka.
The Australian turned it around quick, notching three more birdies to earn her fifth top-five performance of the season. Ji's round was highlighted by an eagle on the 14th, which put her back in contention, followed by a memorable birdie on the closing hole.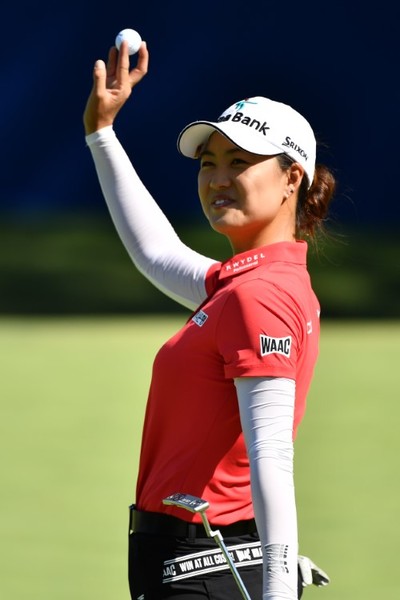 "Actually, at last hole [my ball was] in the [greenside] bunker. It was in a really bad spot for that pin. I was thinking like, 'Oh, back bunker, oh, I'm in really bad spot. How can I stop the ball from there?' I'm like, maybe I can hit it harder from out of there because there is no way out of bunker. I never tried before," said Ji, whose tie for second becomes her season-best result.
Major champions Yuka Saso and Danielle Kang both recorded six-under 65s to finish in a tie for fourth at fourteen-under. Saso, who made her first career appearance in Arkansas after a month-long break, ended her weekend on a high note with eagles on the 7th and 18th.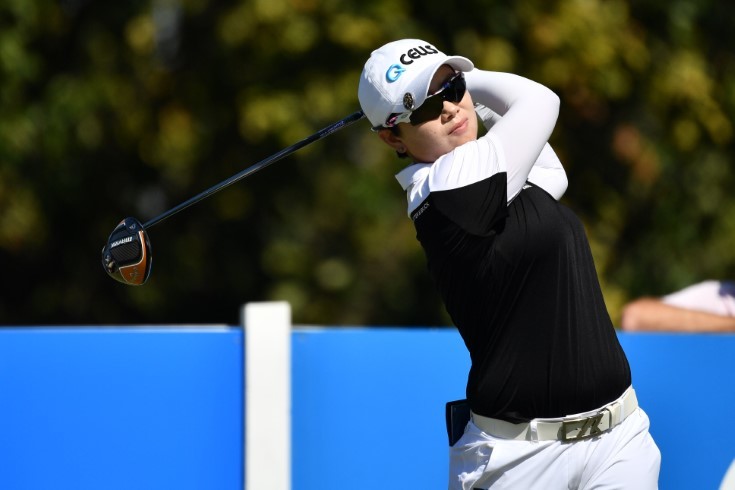 "I had probably like 230 [yards] to the flag [on No. 7], help wind. Had 5-wood probably like 50 or 60 feet putt, left to right. Pretty long putt. It was pretty good, and went in. Maybe lucky," said Saso. "On 18 I got to like 210-215 to the flag, into. I had a 5-wood again, and actually after I hit I said, 'Good.' So I hit pretty good shot and had two eagles today."
University of Arkansas alumna Stacy Lewis and Rolex Rankings No. 2 Jin Young Ko ended in a tie for sixth at twelve-under. Eight players tied for eighth at eleven-under, including 2017 Walmart NW Arkansas champion So Yeon Ryu, who notched up a final-round 62, the round of the week.
"I had 10 birdies today. You know, was really kind of feeling bad to make that the second hole, because that was three-putt. But it was really, really great to have a super low round. Haven't done it for a while. And then it's definitely help me out to gain some confidence," said Ryu, who originally set the tournament 18-hole scoring record back when she won in 2017.
"Today, definitely my second shot was much better, which means I feel like I'm in the right progress. I really want to take this opportunity as gaining my confidence level and then just keep going to enjoy the golf."
TAGS: LPGA Tour, Walmart NW Arkansas Championship, Nasa Hataoka, Minjee Lee, Eun-Hee Ji, 2021
---
And another thing...