LPGA Tour
Oct 9th, 2022
Ewart Shadoff stays in control at LPGA MEDIHEAL
Englishwoman is looking to be the third wire-to-wire winner this season
Photography: Getty Images
Racing against darkness after starting times were delayed an hour and 15 minutes due to fog, Jodi Ewart Shadoff continued to play lights out at the LPGA MEDIHEAL Championship on Moving Day. The Englishwoman is looking to be the third wire-to-wire winner this season after posting a bogey-free three-under 69 on Saturday to take a four-shot lead at fourteen-under overall, a new tournament 54-hole record.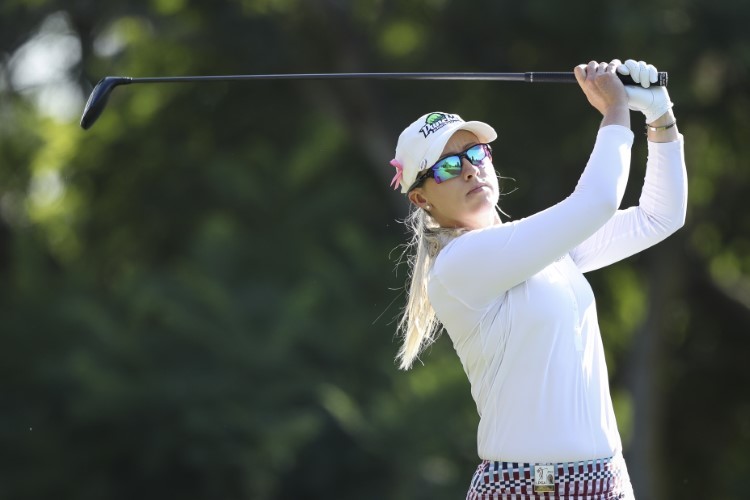 "I hit my driver really well again today. Hit a lot of greens again. Just I think my speed putting was really good today," said Ewart Shadoff, who will sleep on the 54-hole lead for the first time in her LPGA Tour career. "So I think overall I just feel really comfortable with how I'm hitting the ball, and, yeah, it was steady and consistent again. It's always nice to have a bogey-free round of course."
Ewart Shadoff started with five straight pars, and finally saw the birdie putts drop on the 6th and 7th. She added one more on her back nine on the 14th, the Aon Risk Reward Challenge hole, and is now in prime position to become the season's 10th Rolex First-Time Winner in her 246th start on Tour.
"I think anything can happen on a Sunday. I think four shots is nice, but as I said, there is world class players around me. Anything can happen," said Ewart Shadoff. "I just have to stick to my game and concentrate on what I'm doing and stay in the moment."
South Africa's Paula Reto, who recently achieved her maiden Tour title at the CP Women's Open, also carded a three-under 69 to sit in solo second with 18 holes remaining. Playing alongside Ewart Shadoff, Reto notched two bogeys and five birdies, including her last of the day on the 17th.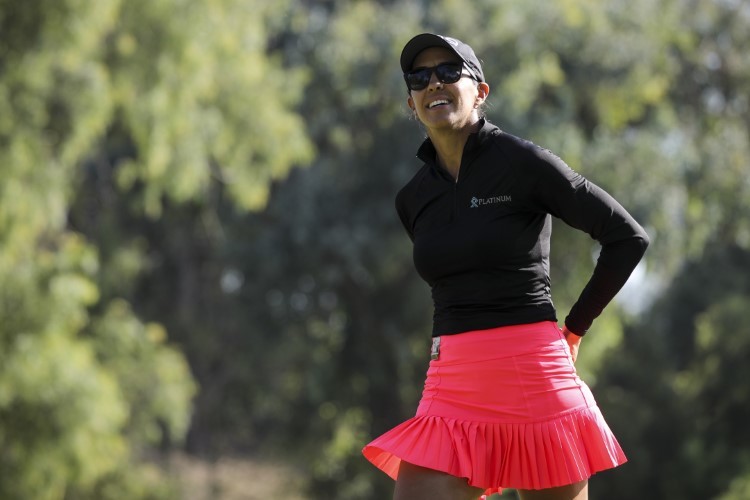 Reto is looking to become the second South African on Tour to earn at least two wins, joining 15-time winner Sally Little. With her four-shot deficit, a win would also tie the second-biggest come-from-behind victory on Tour this season, a challenge Reto is up for in Somis, Calif.
"I need to give myself a lot of opportunities. [Jodi's] playing really steady, real strong, not making any bogeys, so I'm going to have to try to do the same and just give myself opportunities, but try not to think about it, have fun and enjoy it as well," said Reto. "We enjoy to compete and be out here, so that's what I'm going to do tomorrow, and have a good attitude about it."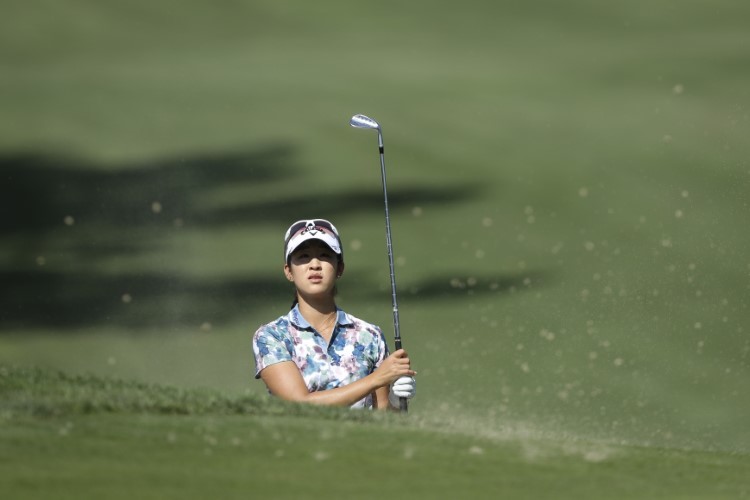 Hermosa Beach native Andrea Lee alongside fellow LPGA Tour winners Celine Boutier and Hinako Shibuno are all in a tie for third at nine-under. Lee and Boutier, along with Dana Finkelstein in the first tee time of the day, all carded the lowest rounds of the day, 6-under 66s. Boutier, whose bogey-free day consisted of six birdies including four in her final six holes, has notched 10 top-10 finishes this season with four earned in her last five events. A victory on Sunday would be the third of her career and make Boutier the winningest French golfer in Tour history, passing Patricia Meunier-Lebouc and Anne-Marie Palli (two wins each).
"I know that there is going to be a lot of birdie chances out here, and I feel like the more chances you're going to have the better, because you're not going to make everything. So it's definitely very good for my confidence I feel like, because I know I'm going to have some chances even when, you know, I didn't get the best of starts, kind of slow," said Boutier. "But I knew there were some chances out there left so I kept being patient and doing my thing and it worked out."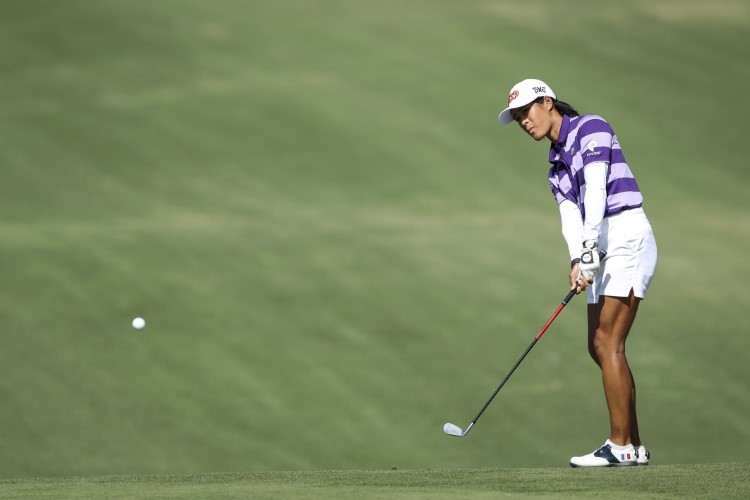 Major champions Danielle Kang, Yuka Saso sit in a tie for sixth alongside Xiyu Lin at eight-under. Four players are tied for ninth at seven-under, including 2022 champion Gaby Lopez, who found the winner's circle back at the Dana Open presented by Marathon.
---
And another thing...