LPGA Tour
Mar 5th, 2021
American trio lead Drive On Championship
Korda, Kupcho and Ernst lead by one at Golden Ocala
Photography: Getty Images
The score suggested a stress-free time in the LPGA Tour's return to Golden Ocala Golf & Equestrian Club for Jennifer Kupcho, who recorded five birdies in a flawless round of 67 on Thursday. However, all was not well for the 23-year-old.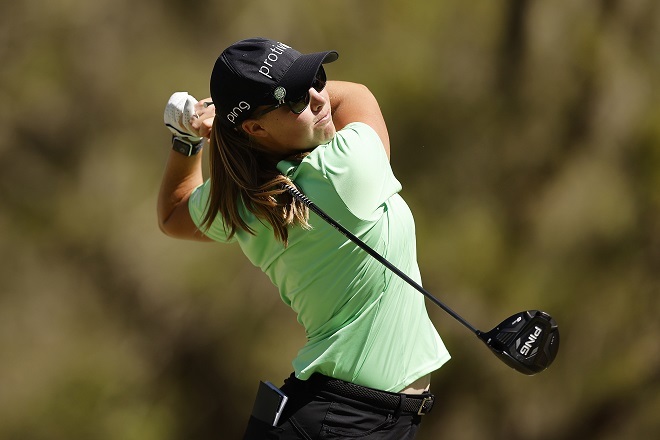 "I actually ended up getting a migraine on the back nine, so struggled through that," said Kupcho, who hit fifteen greens in regulation her first round. "Honestly, about No. 14, I was ready to get off the golf course."
Nelly Korda matched the number posted by Kupcho, also in bogey-free fashion, while Austin Ernst was forced to scramble slightly more than her fellow co-leaders with seven birdies after a pair of early bogeys.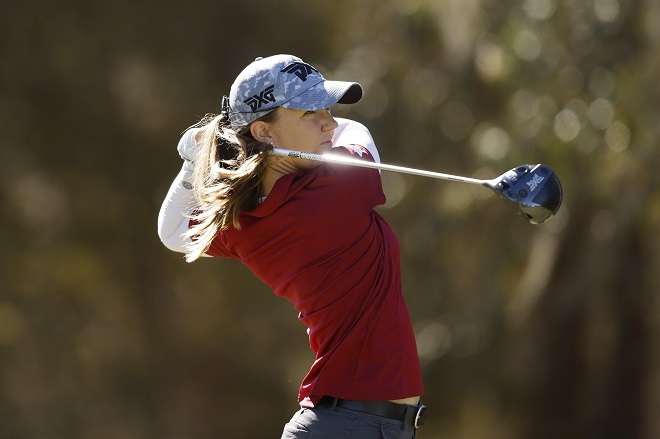 "All day I just thought I'm going to go play golf," said Ernst, who is making her third appearance at Golden Ocala where she competed at the Coates Golf Championship presented by R+L Carriers in 2015 and 2016 with finishes of tied for 13th and tied for ninth, respectively.
"It was seeing one putt go in and then started being a little bit more aggressive with the putter. Made a lot of birdies coming in."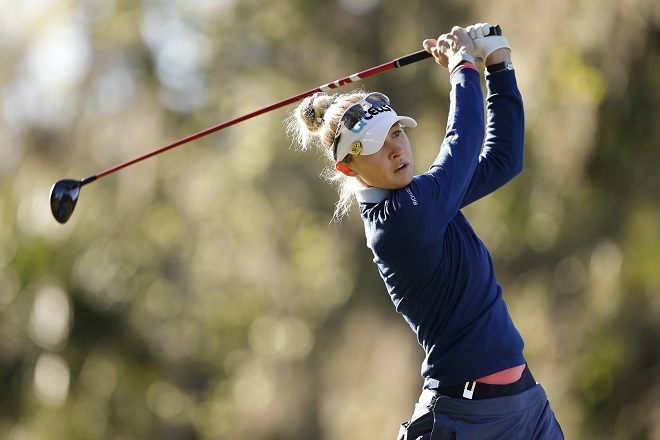 The 67 from Korda comes four days after her fourth career win on the LPGA Tour at Gainbridge LPGA. Even though her "worst" round so far in 2021 is a 3-under 69 in the final round at Lake Nona Golf & Country Club, she is still finding aspects of her game to work on.
"I tried to keep it pretty simple and easy, worked on my swing a little yesterday because I wasn't hitting it great," Korda said after finding ten of fourteen fairways.
"I think being tired your swing is all over the place, so I tried to tighten it up. I hit it pretty solid today. Hopefully, I can keep improving the next couple of days."
Florida native Jaye Marie Green is joined by Jing Yan at four-under and just one shot back of the lead. She nearly holed her approach from 165 yards with a 7-iron on the 9th hole, her final hole of the day, which would have added her name to the top of the leaderboard. Instead, she settled for a fifteen-foot birdie from the fringe.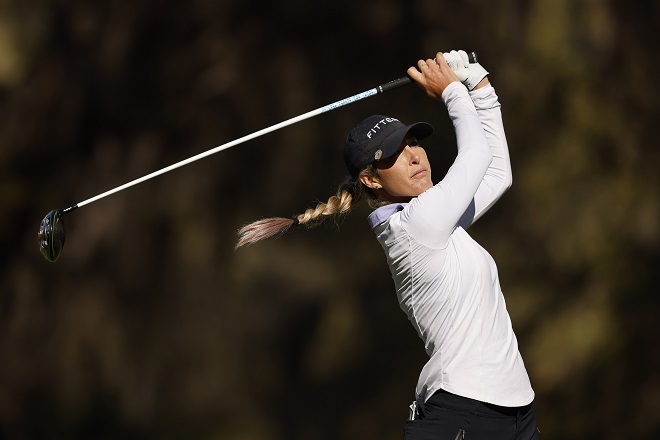 "Feels good. My ball striking was a lot better than it was last week [at Gainbridge LPGA]," said Green.
"I was really struggling with it last week. I kind of figured out a couple things. The greens are really firm because they're brand new. When I hit it [on No. 9], I was like, 'That could go in,' and it almost did but ran off. It was nice to end my round making that putt."
Ten players are tied for sixth at three-under after round one including 15-time LPGA Tour winner Lydia Ko and Jeongeun Lee6, the 2019 U.S. Women's Open champion. Also among the group is Jessica Korda, one of two winners on the LPGA Tour in 2021.
---
And another thing...