LIV Golf
Jun 12th, 2022
Schwartzel wins LIV Golf Invitational London
As all South African Stinger GC scoops the team prize
Photography: LIV Golf / Getty Images
Six years ago, Charl Schwartzel started the year with a bang. Two tournament wins in his first four starts in 2016. Since then? A victory drought. He made 136 consecutive starts without a win while suffering a wrist injury that cut short one season.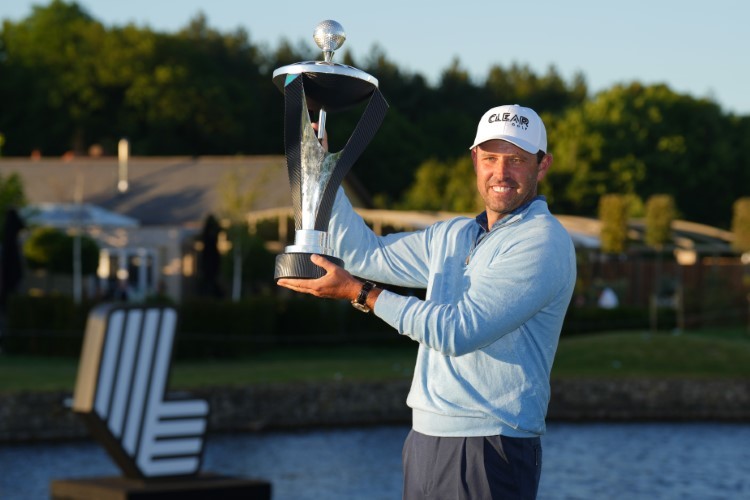 It was a tough stretch to endure for the one-time major champion and winner of 23 worldwide events. But he persevered – and on Saturday, he took home golf's biggest tournament prize, winning the inaugural LIV Golf Invitational London and its $4 million individual prize at Centurion Club.
In addition, Schwartzel's Stingers GC won the team competition and the $3 million prize was split between the four team members. In all, it was a $4.75 million payday for the 37-year-old South African – the biggest one-tournament total of his career.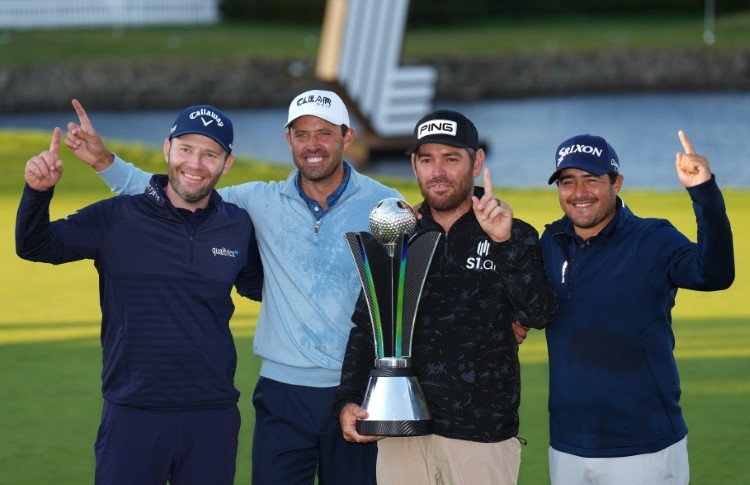 "I really wanted to win again," Schwartzel said after finishing at 7 under. "I worked very hard the last few years and there were signs of good golf and just haven't really been able to be in contention."
That wasn't a problem this week. He led the 54-hole event wire to wire, opening with 65-66 to take a 3-shot lead entering the final round. He built the lead to five shots before suffering a double-bogey at the par-4 12th, giving the rest of the field renewed hope.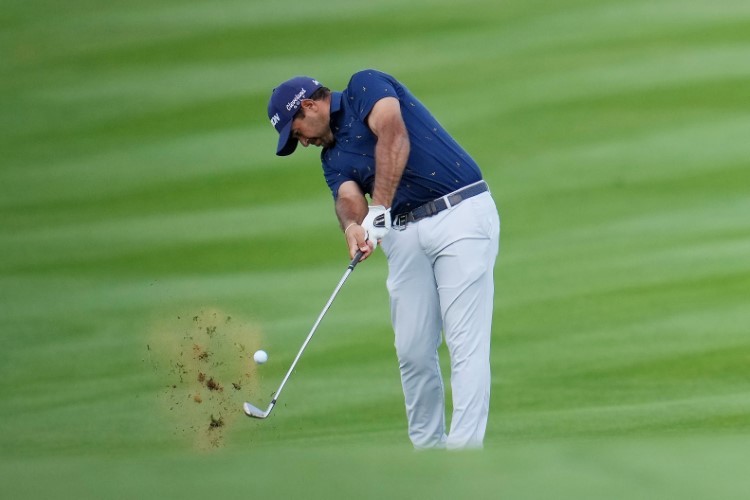 But Schwartzel bounced back with a birdie at the par-5 13th to shoot a 2-over 72 for a 1-shot win over Stingers teammate Hennie du Plessis. A third Stingers player, Branden Grace, shot 65 to claim the third-place spot on the podium via tiebreaker with Peter Uihlein.
"I hit a wayward shot on 12 and it sort of derailed me," Schwartzel said. "And then from there on, I was just trying to hang in. Hennie was playing some really good golf, he was hitting good shots and putting pressure. So you know, you could see it was a bit of just get in the house at the end. … Couldn't be more pleased and happy with how it turned out today."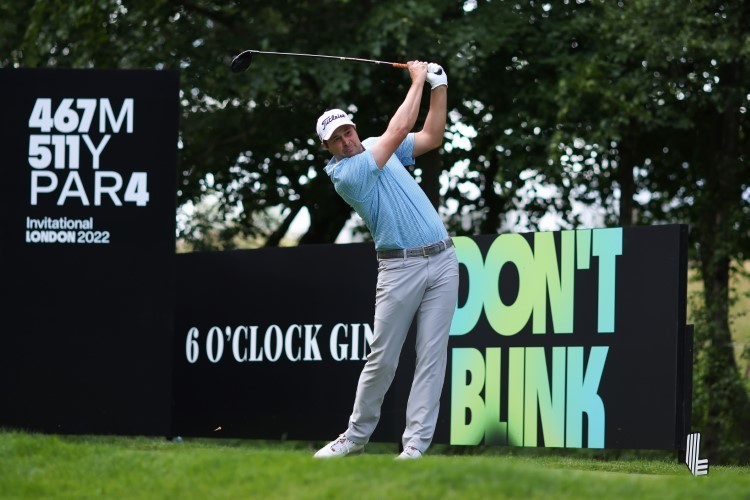 The rest of the South African Stingers, drafted by captain Louis Oosthuizen, were also pleased. 
Since turning pro in 2015, du Plessis had yet to break the $1 million mark in career winnings. On Saturday, he won $2.125 million for solo second and another $750,000 for his team share, bringing his total to $2.875 million.
"I've worked hard to be in this position and to earn this amount of money," du Plessis said. "I've got LIV Golf to thank for that, for giving me the opportunity. It's been an incredible week and I'm very grateful and I'm very happy."
Schwartzel and du Plessis provided their team's counting scores for each of the first two rounds. Grace said he and Oosthuizen spoke on Friday night about also wanting to contribute. Not only did Grace shoot 65, but Oosthuizen's 70 also counted.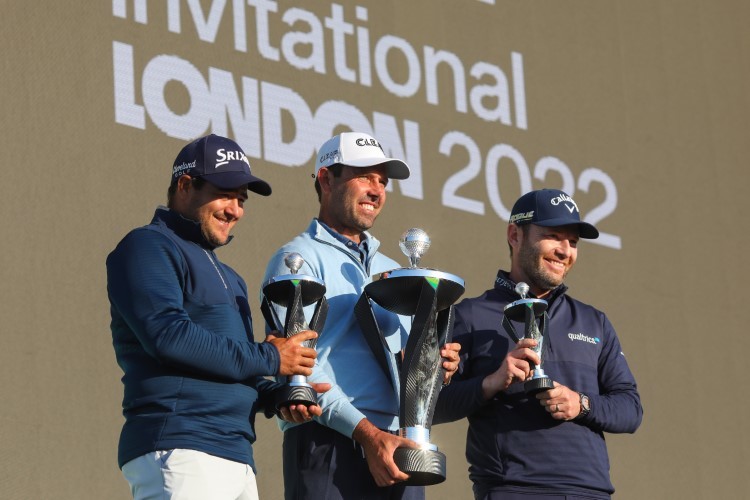 "Today was really important for us to get a score that counted," Grace said. 
The team competition was not close, though. Stinger's twenty-under total for the three days was fourteen strokes better than Crushers GC, which was captained by Uihlein. The all-English Majesticks GC took third at five-under. 
"Don't know how we're going to top this," Oosthuizen said. "1-2-3 and the team. We've definitely set the bar high." 
---
And another thing...