Lifestyle
Apr 14th, 2018
Rude not to: It's Monte Rei Golf & Country Club
Treat yourself to some of the finest golf in the whole of Europe
Words: GolfPunk

GolfPunk has developed a bit of a serious man crush on Monte Rei, and with good reason.
It is a course and resort that needs to be on the wish list of any self-respecting GolfPunk. Bucket list, wish list, call it what you like, but you all need to get out there and relish this extraordinary experience. 
The Monte Rei Resort is set in the beautiful foothills of the Eastern Algarve, with sweeping views of the Serra do Caldeirão mountains to the north and the Atlantic Ocean to the south. That's just your starter.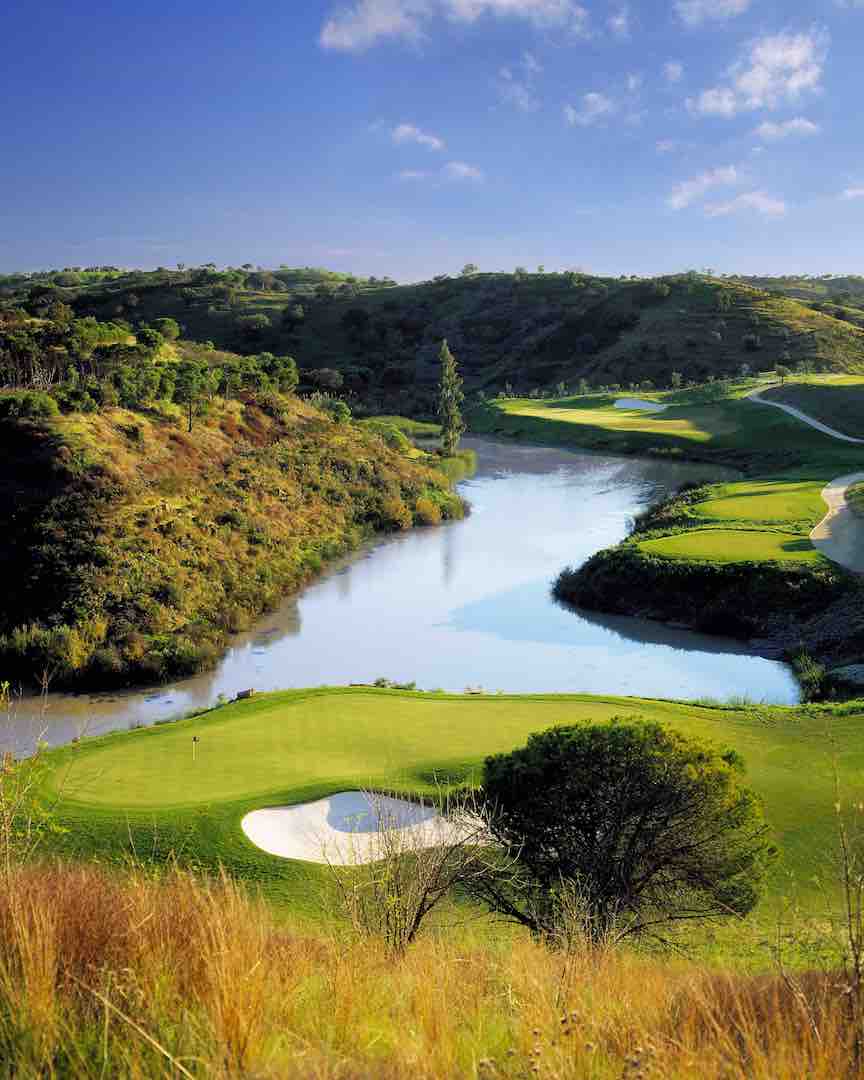 The first of what will be two Jack Nicklaus Signature golf courses - Monte Rei North - opened in June 2007, and in its eleven year history has grown and grown in its reputation as the must play course in the whole of mainland Europe.
Our friends over at leadingcourses.com have ranked it as the number two resort in Europe, after Finca Cortesin, but we think that as a stand alone course, Monte Rei should be topping this list. No disrespect to Finca Cortesin,  we love you too, but for the on course experience it has to be Monte Rei in our minds. 
We have to confess that we were not that quick off the mark with Monte Rei, as it was in the eastern Algarve, and it was not until last year that we first feasted our eyes on this amazing track.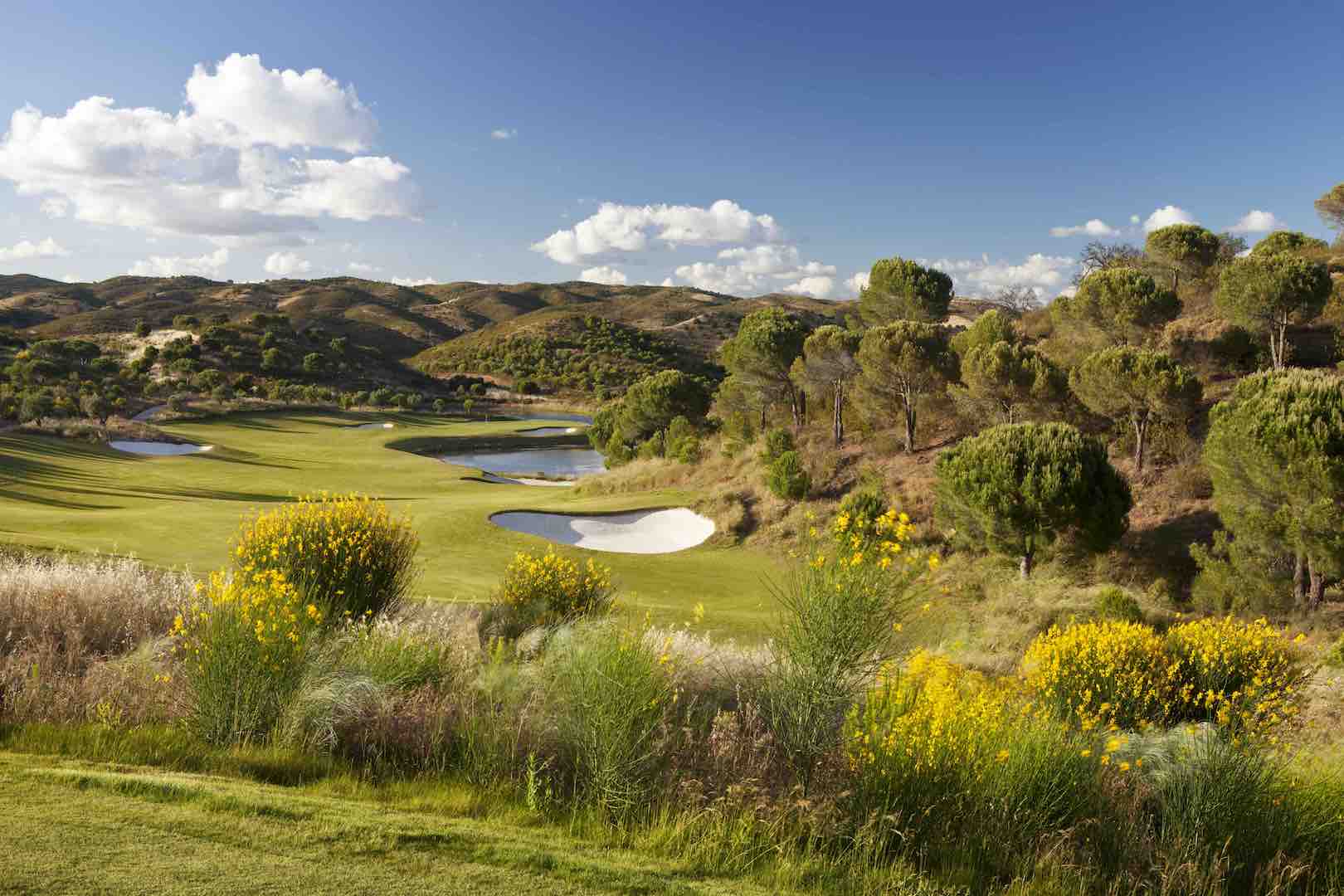 But when we got there, and toured the course, everything changed. We were in love, and feeling a bit giddy with our new discovery.
So what has so floated our boats? Well, first and foremost is the sense of peace and privacy that you enjoy on every single unique hole. Four balls are sent out with 12 minute gaps, which is a far cry from the normal 7 minute flights that you will experience in the Algarve. You'll be in your own perfect golf bubble, with no distractions, nobody on your tail, and nobody holding you up. Golfing nirvana.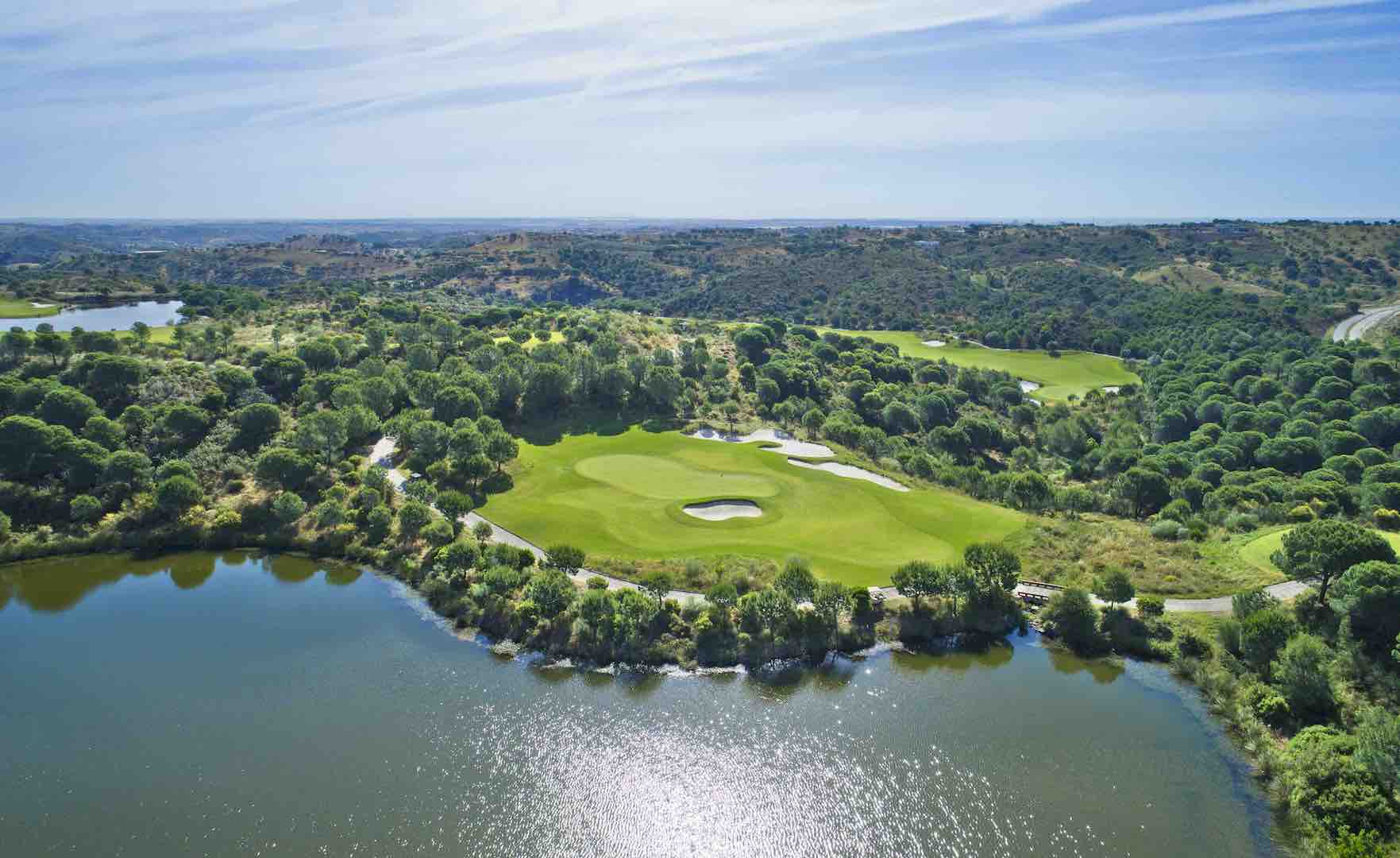 And then there's the water. Water comes into play on eleven of the eighteen holes, so you are constantly challenged and kept on your toes. 
This may be millionaires golf, but if you save your pennies, and you want to treat yourself to something really special, then it is worth every one of those pennies.  We are also running a competition to win a free four ball at Monte Rei, so you might be able to experience it for free!
Ultimately, you pays for what you gets. And Monte Rei is not afraid to charge for what is a totally amazing experience. Fair play to them we say. 
The whole experience is seamless from the moment you arrive. Bag collection, tick. Lovely changing rooms, tick. Beautiful bar and dining areas, tick. Golf course - perfection, and double tick. 19th hole, tick. 
In fact gastronomy is taken very seriously at Monte Rei with the resort's cuisine overseen by Michelin-starred Chef Albano Lourenço, one of the most respected chefs on the Portuguese culinary scene.  So as with the course itself, the nineteenth hole or rather holes, are totally unique.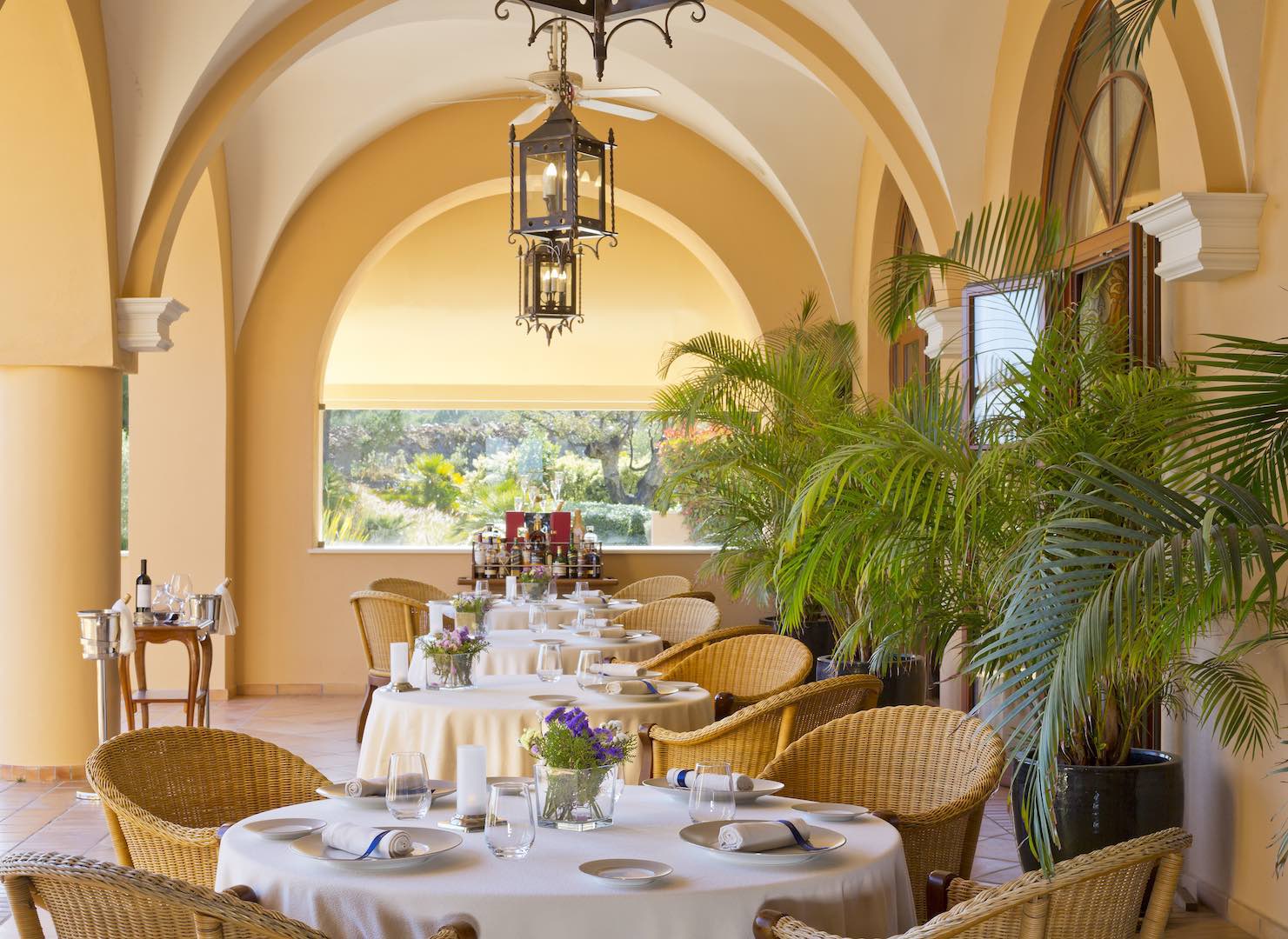 With three restaurants, two bars, a host of private dining, corporate retreat and banquet options, Monte Rei offers discerning travelers to the East Algarve a peerless culinary destination. From the informal poolside Veranda restaurant to the all-day dining restaurant The Grill and the fine dining Vistas with stunning views out across the fairways and lake to the Atlantic Ocean, Monte Rei offers a dining option to suit every occasion.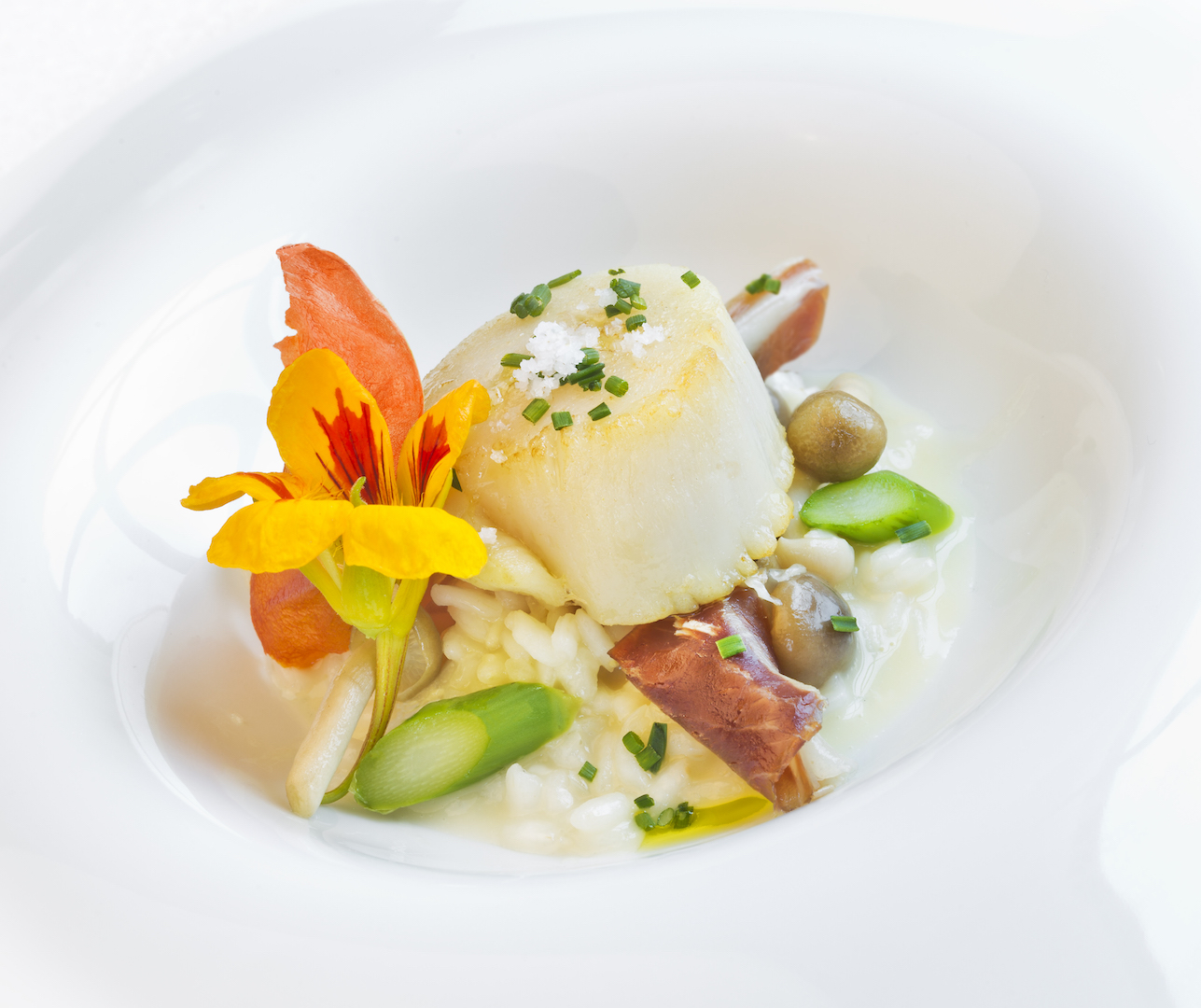 Vistas, the resort's signature restaurant, offers a complete gourmet experience. The celebrated and award-winning chef Albano Lourenço brings his sublime culinary talents to the resort's signature restaurant. Albano remains true to his respect for the highest quality locally sourced ingredients, offering authentic culinary discoveries paired with Portugal's finest vintages from the impressive cellar assembled by the resident sommelier. 
Vistas was recently included within Michelin Guide 2018 (Spain / Portugal) being distinguished for its service, quality of food and setting: "It has a special charm, an unusual classic-elegant atmosphere and a terrace overviewing the golf course. You can order à la carte dishes from their different menus!". Vistas reopened for 2018 season in March with a new, fresh and exciting menu.
We will be writing more on Monte Rei in the coming months, with a full hole-by-hole account of this fabulous track. But we hope this gets your golfing gander up, as it has done ours.
You might also like:
GolfPunk Magazine Issue 2: Read FREE here!! Masters Special PLUS WIN an amazing golf break at the legendary Kulm Hotel in St.Moritz PLUS a 4-Ball at Europe's best new course, Monte Rei