Lifestyle
Nov 3rd, 2018
It's a serious BBQ experience at ROBINSON Club Nobilis
With celebrity chef and BBQ maestro Frank Heppner
Words: GolfPunk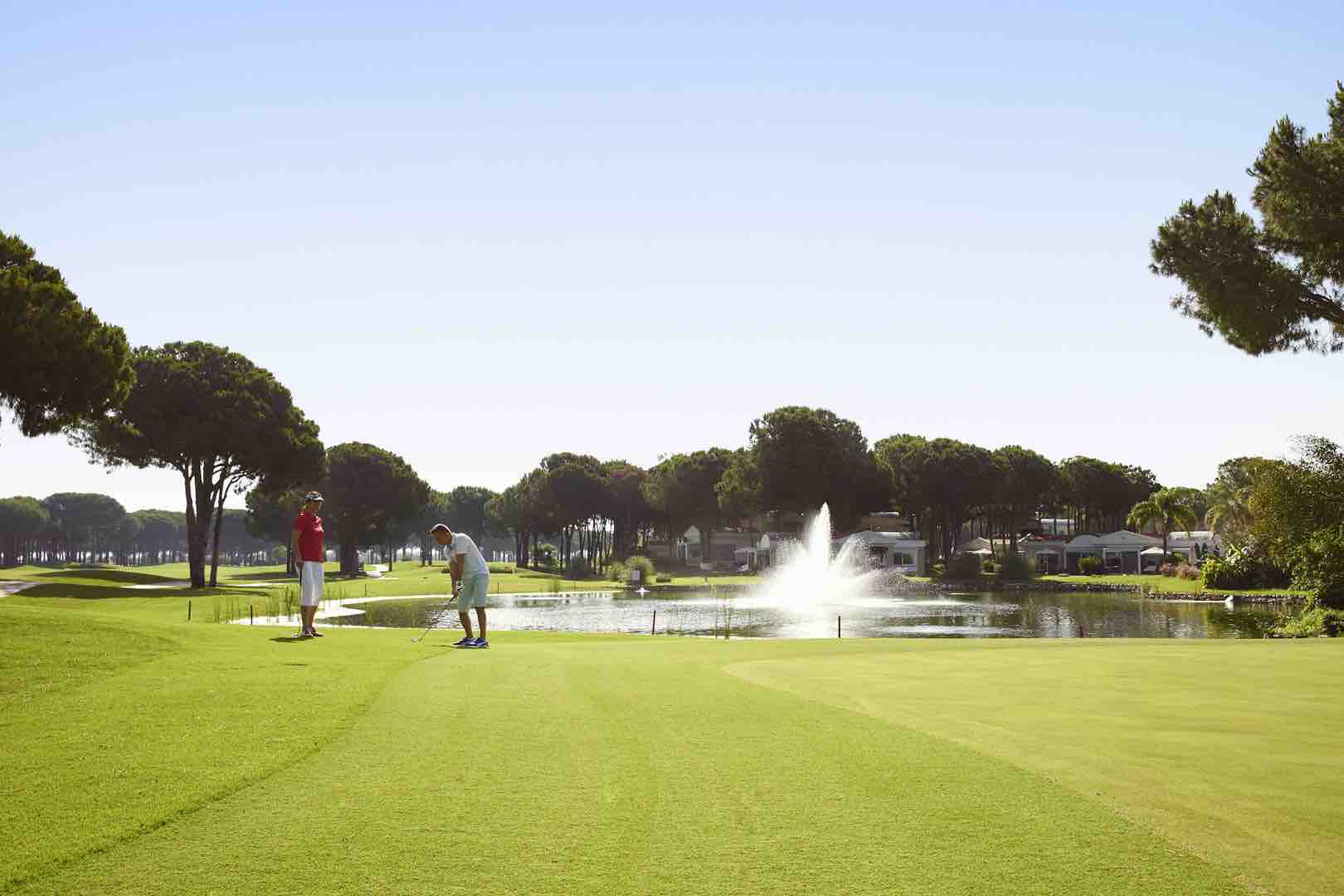 It's day three of my stay at ROBINSON Club Nobilis in Turkey. And the club is throwing it all at us.
First off is a speedboat trip to the ancient Greco Roman ruined city of Side, which means pomegranate in Turkish, and we duly drain a cup of pomegranate juice from a street vendor. I've never had pomegranate before, and it's a remarkably simply process. Take one pomegranate, slice it in half, and then squeeze to produce a cupful of this wonderful liquid.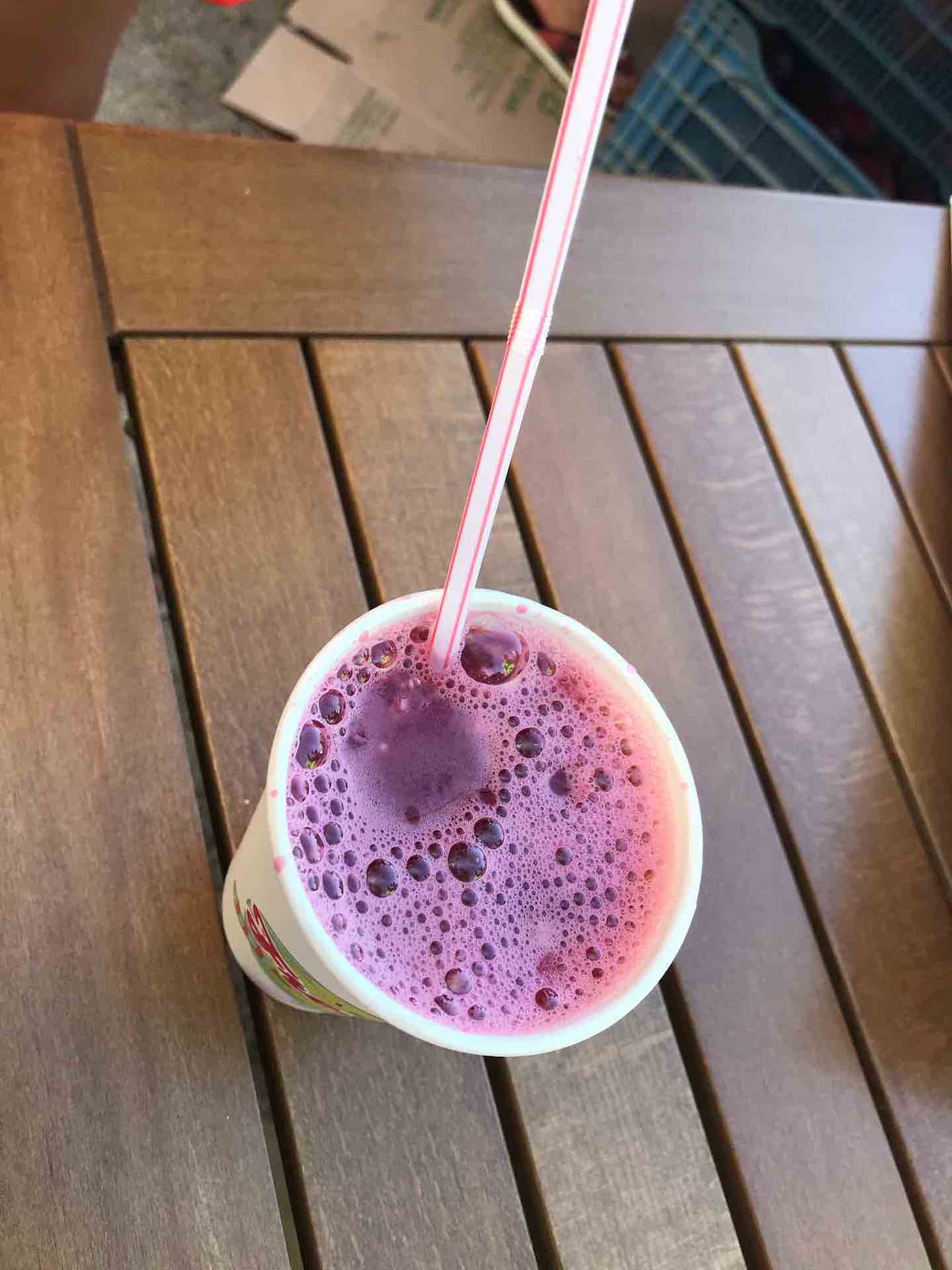 And it's extremely good for you – the juice contains high levels of antioxidants, and it also has three times more antioxidants than red wine and green tea. The antioxidants in pomegranate juice can help remove free radicals, protect cells from damage, and reduce inflammation. That's your card marked for a start.
Side is home to a remarkable Roman amphitheatre, which is well worth an hour of your time, and is pure Gladiator central.
https://www.youtube.com/watch?v=plrwr667PmY&feature=em-share_video_user
We then head back on the speedboat to base camp at ROBINSON Club Nobilis, for what we think is a quick course on BBQing. OK, so what's that got to do with golf – well, nothing actually, but I know we're all big BBQ fans in the UK, and with the great summer we've just had, we've all been hard at it, so indulge me for a moment.
Our lesson in the art of the perfect BBQ turns out to be no less than Frank Heppner who is Germany's Gordon Ramsey, touched with a bit of the Stephen Segal.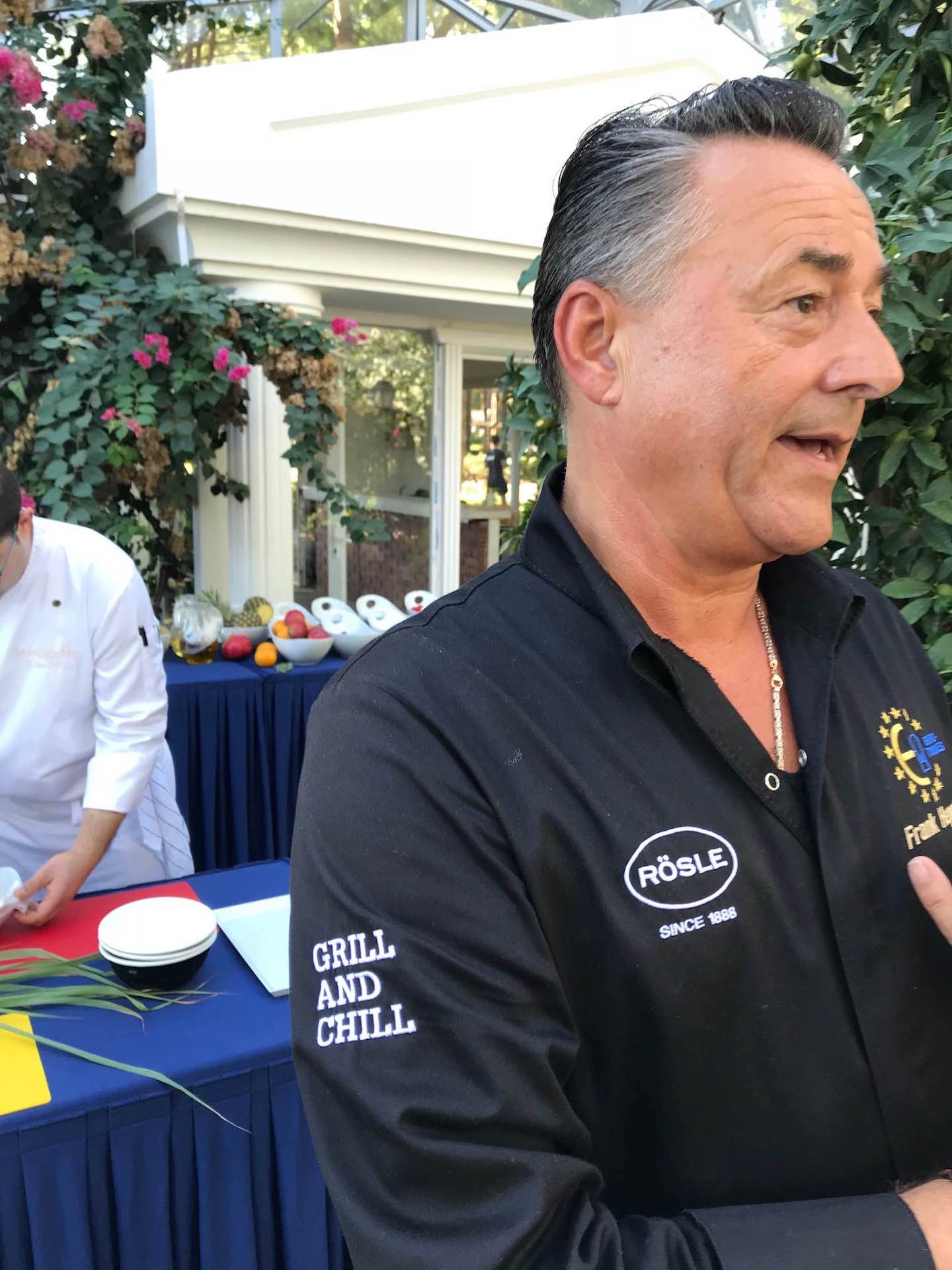 And Frank is determined to absolutely sock it to us. He leads us through the preparation process – he'll do the cooking, but we will do the graft. And there are no complaints about that, as he leads us into a starter of the most amazing Vietnamese beef salad. We get lemongrass from the ROBINSON Club Nobilis herb garden, and add sesame seeds, coriander, lime juice and a dash of Vietnamese fish sauce.
Frank is an ambassador for both Robinsons and German BBQ maker – Rosele- so he's not here to mess about, and his kit certainly delivers. The BBQ can reach 180 degrees centigrade in less than a minute, and the thinly filleted beef goes on for moments, before being served up to us as the perfect starter.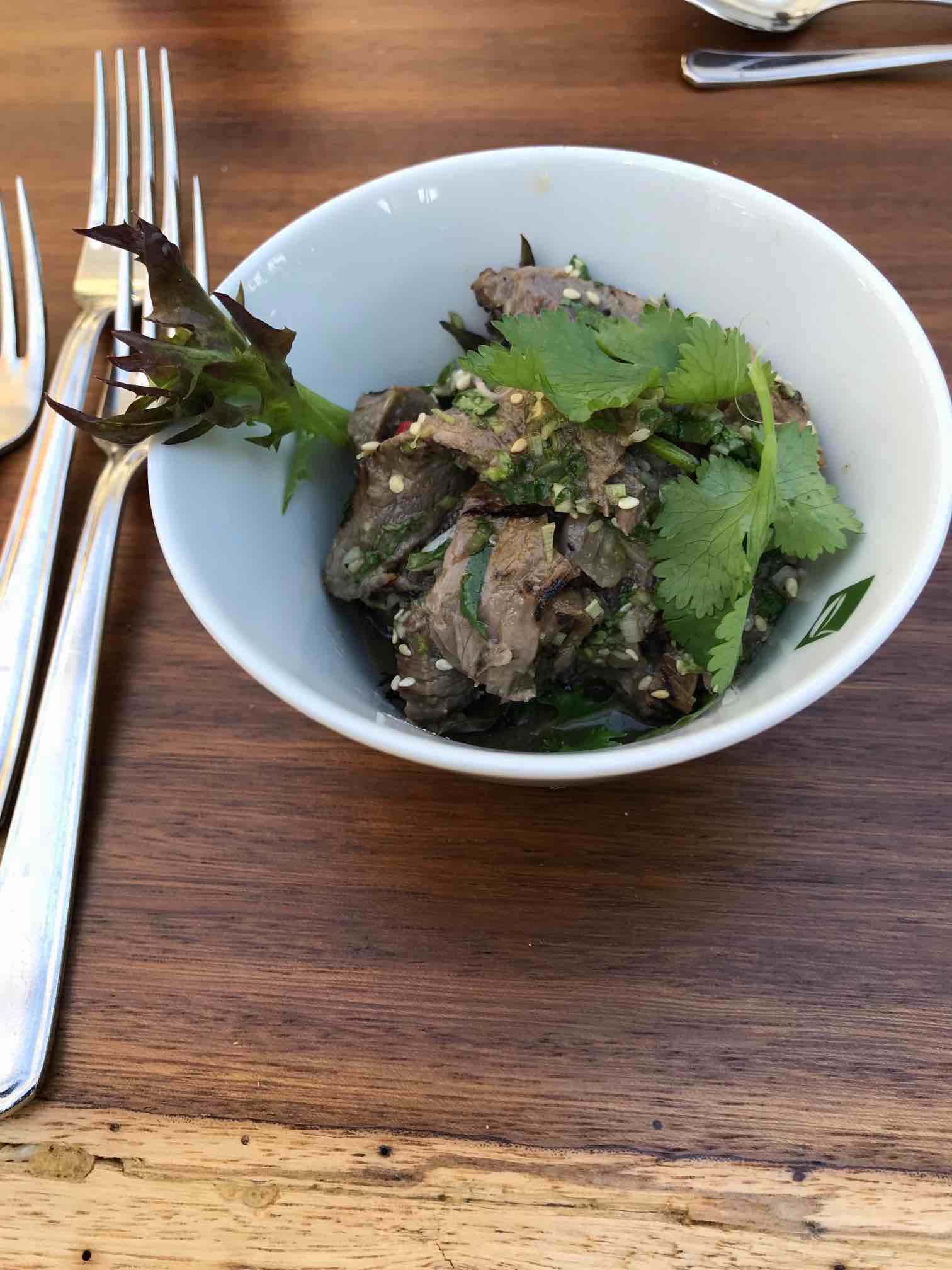 Frank is also making sure that our thirst from our morning's activity is properly quenched, and he kick starts the meal with a cocktail aperitif, followed by copious amounts of Rose, White and Red wines. A deeply oaky Chardonnay, a breezy Rose, and a full-bodied Red and the party has started.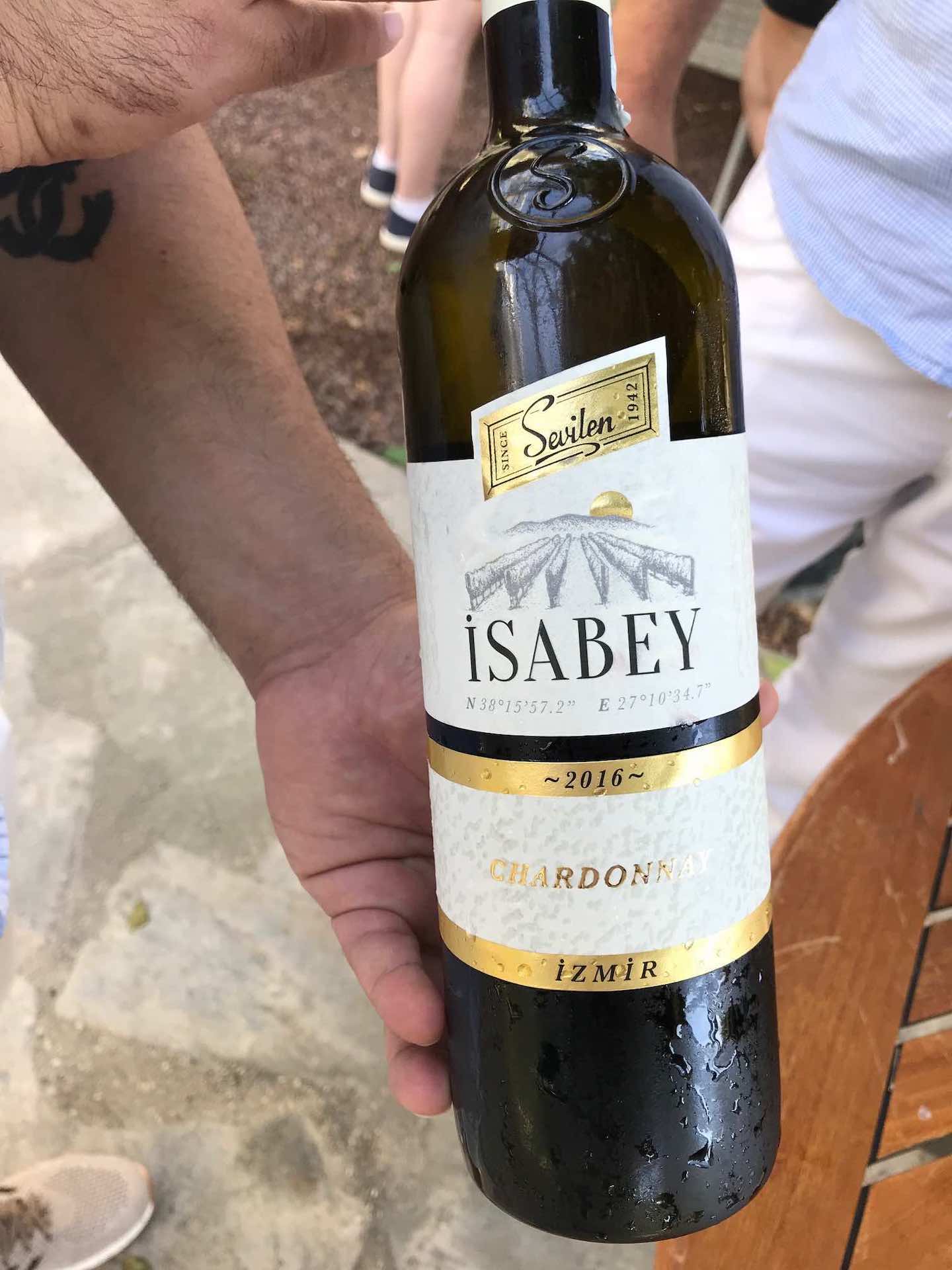 I'm down for a quick nine-holes at the ROBINSON Club Nobilis resort course, but it quickly dawns on me that this is simply not going to happen.
Time for round two, and it's prawn central time. I behead and descale at least 50 magnificent local Turkish prawns, whilst my partner in crime Baldwin, literally takes the crap out of them.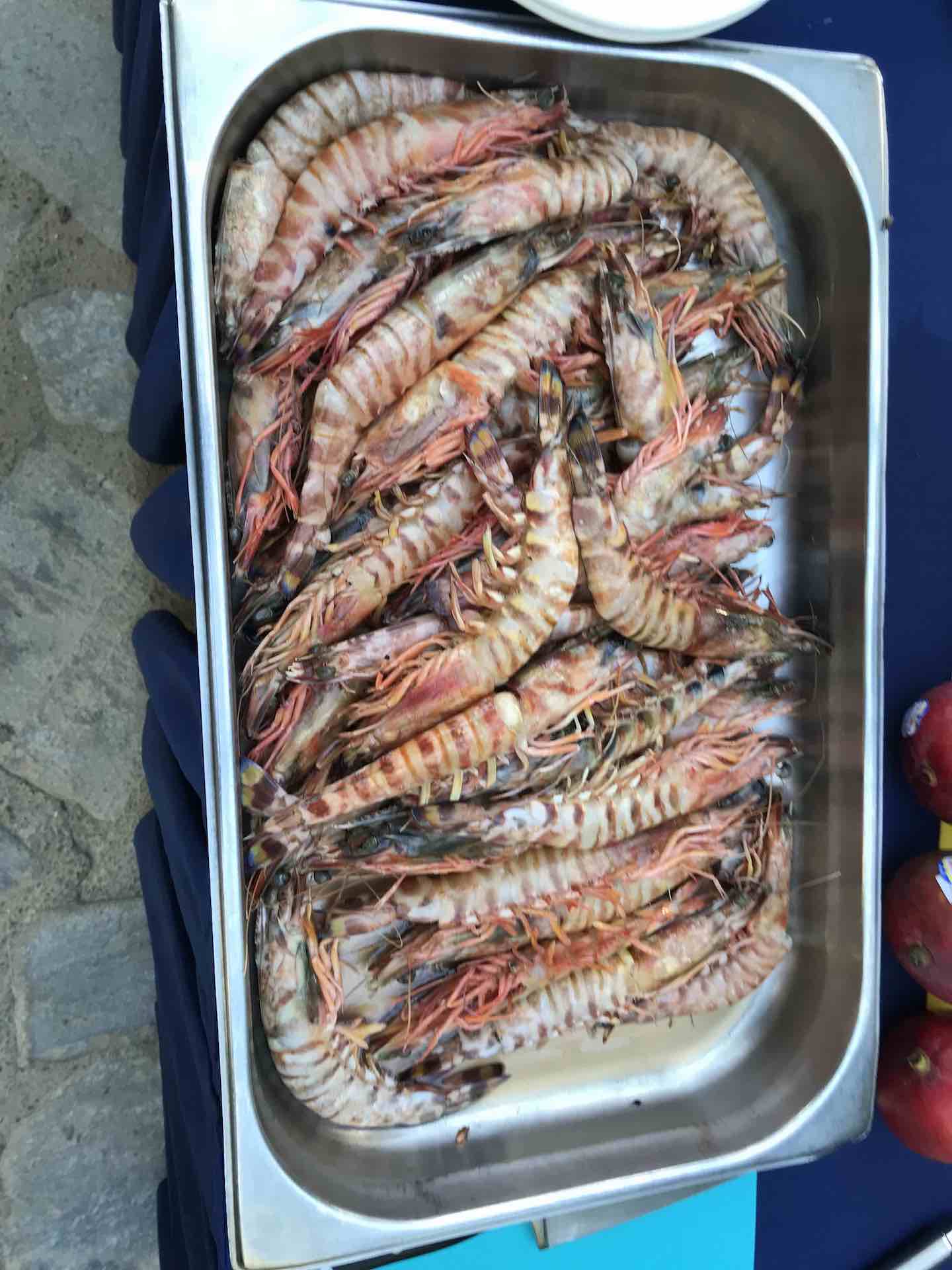 Flashed cooked on the BBQ, and we tuck into these beautifully fleshy monsters, which are so tender and rich that it's almost like eating meat.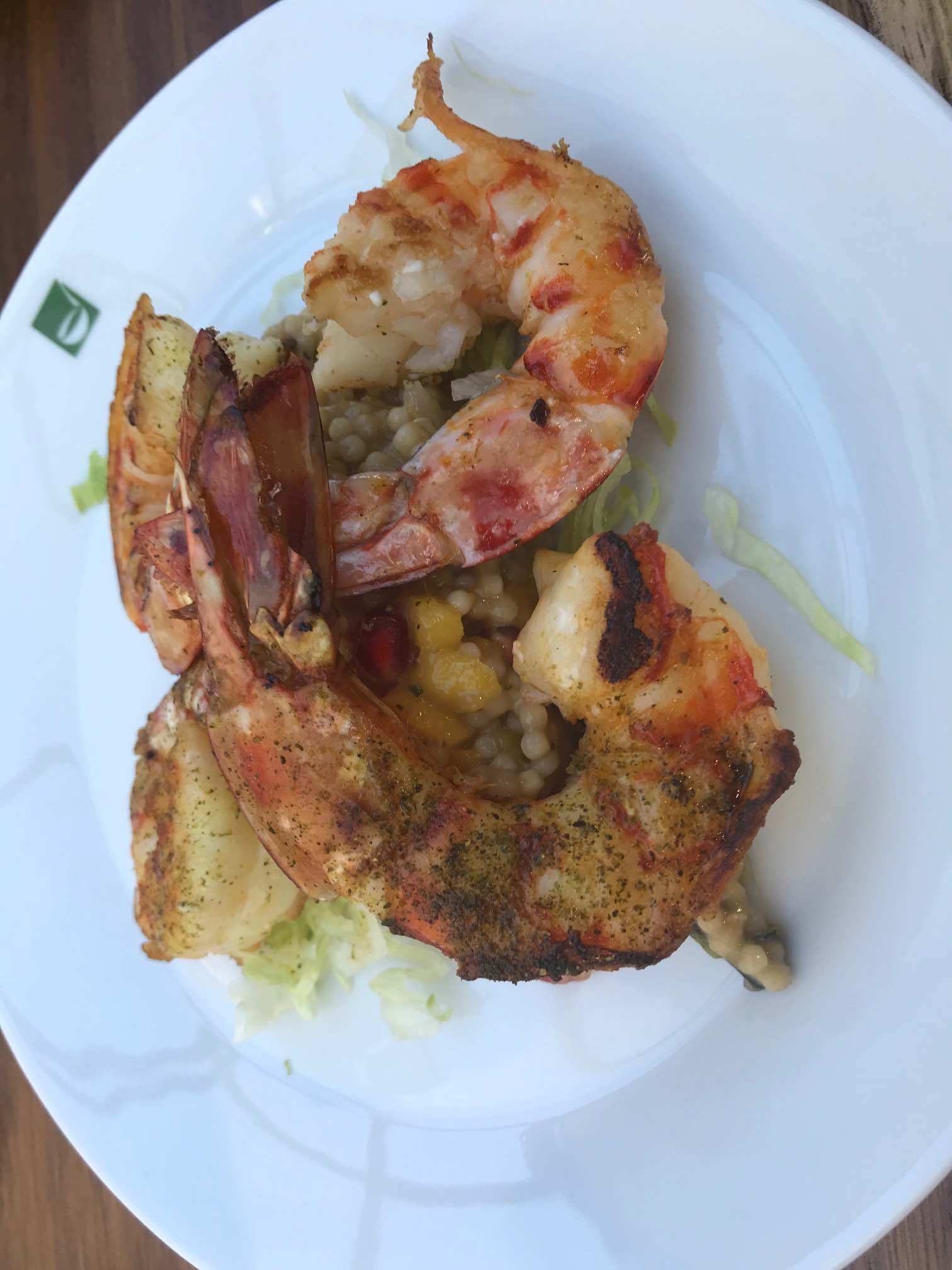 Next up and its Turkish lamb time, with some serious rack of lambs destined for the BBQ. One word – exquisite.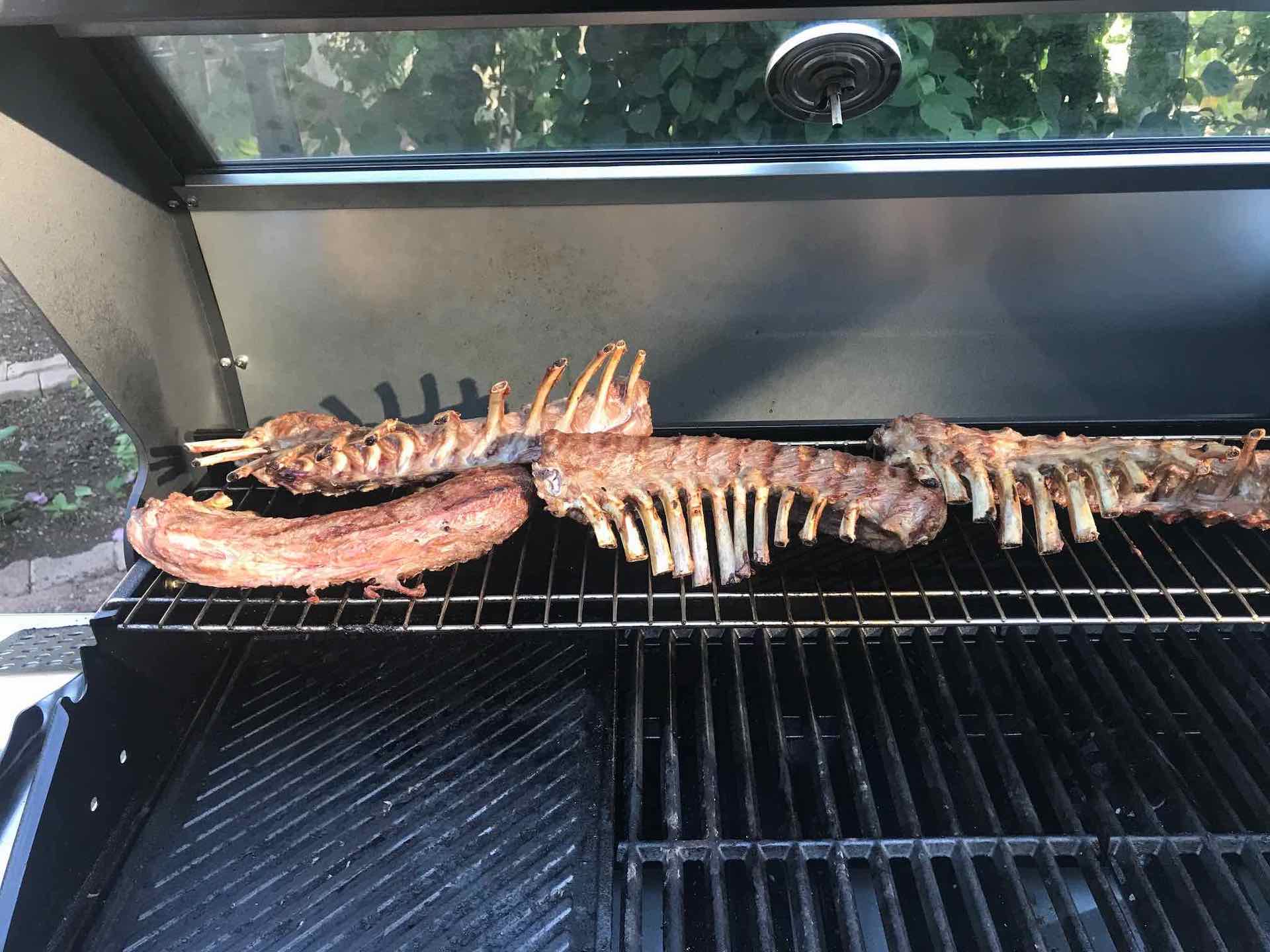 Frank's not going to let us off easily, and its cocktail time again – well, if you call shots of Tequila a cocktail.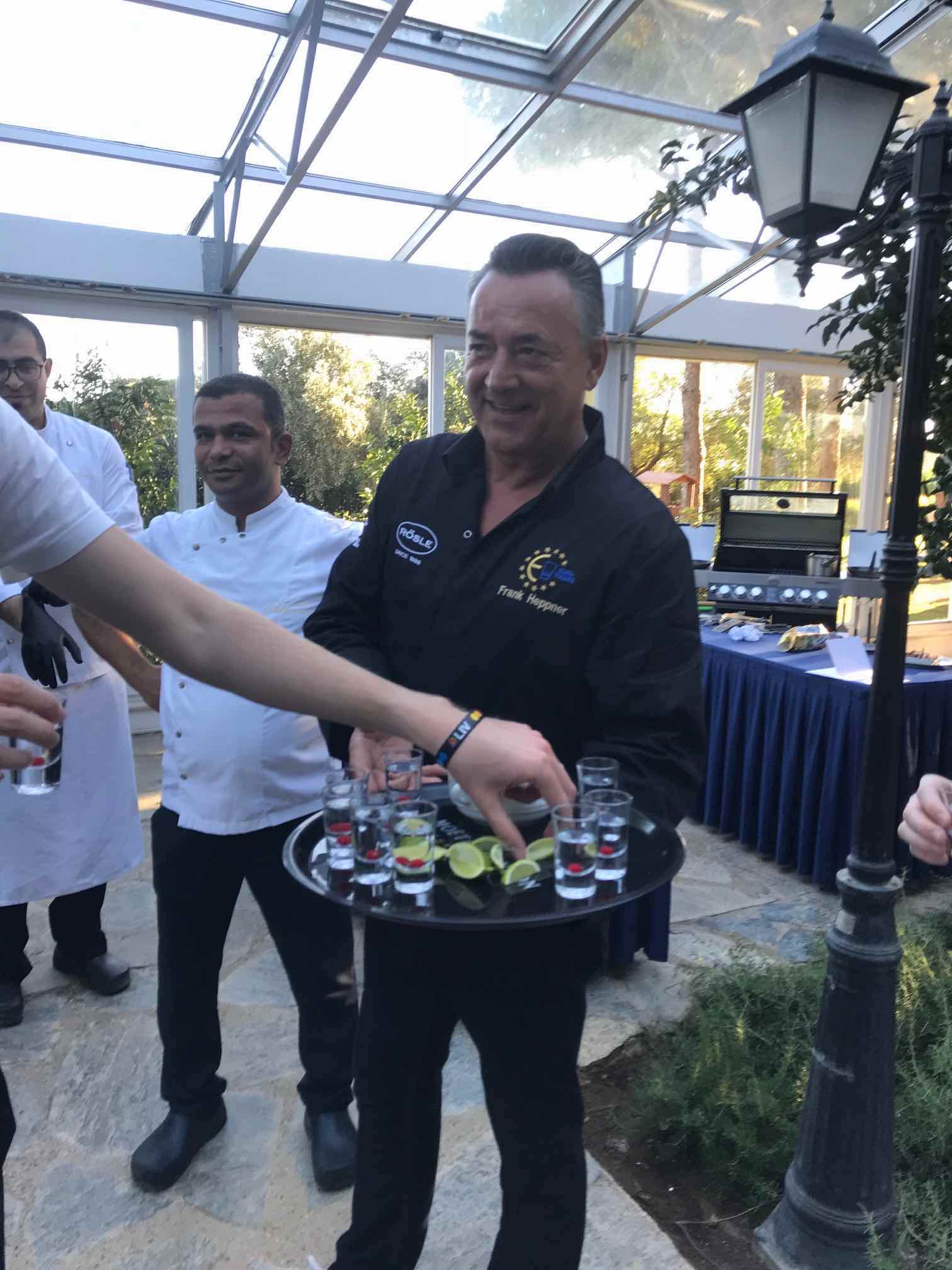 We are three hours into this BBQ marathon, and well on the way to getting battered. But we are GolfPunk, and we have been built to endure these challenges.
But we are not done yet, as it is desert time, and we round of this experience with a BBQed pineapple and a martini. Well, why wouldn't you?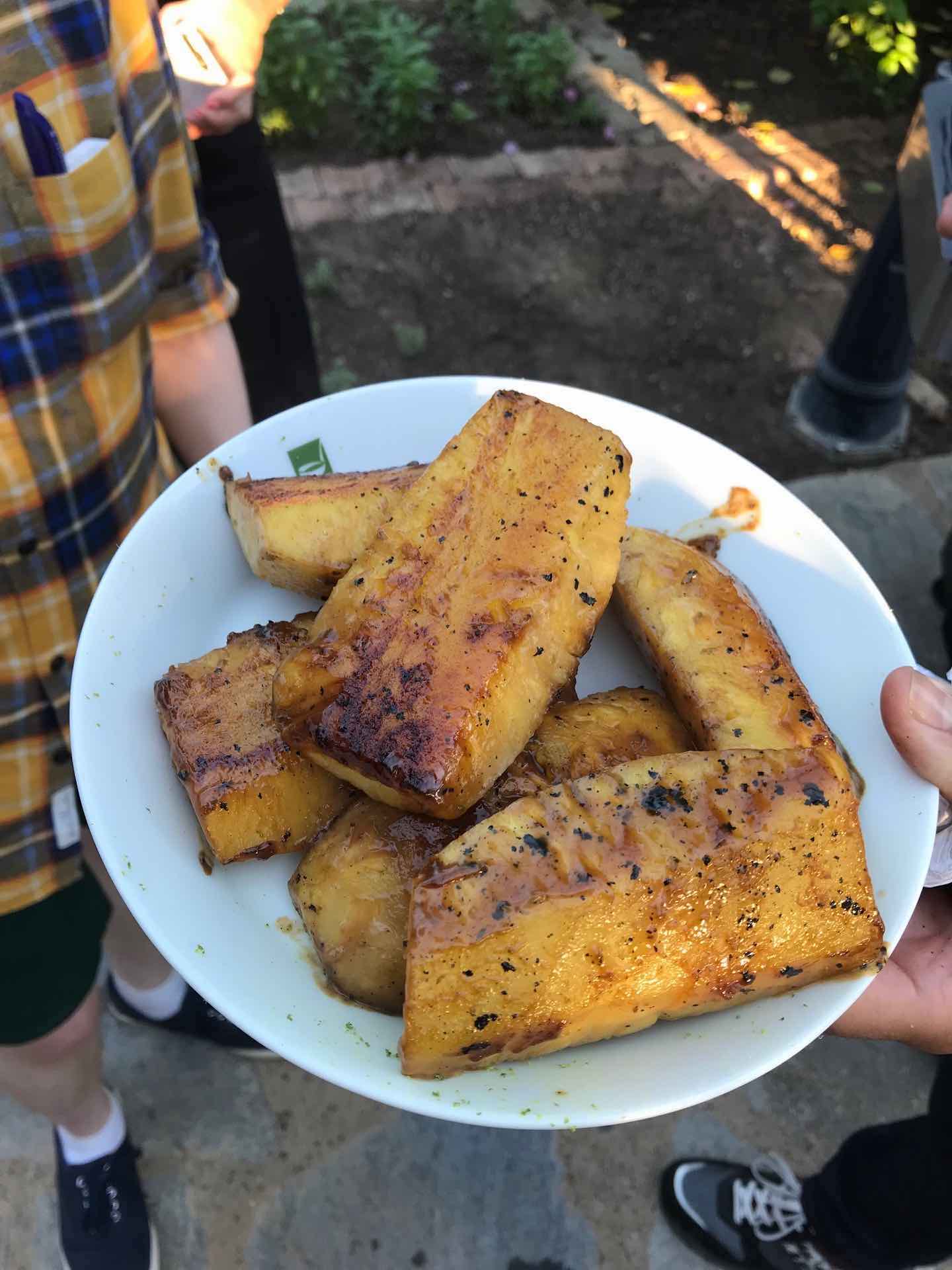 We are now four hours in, and the GolfPunk training is properly coming into play. Frank finally gets out a crate of local brew Effes, and we chill out with Frank and his Robinsons cooking crew. An amazing experience, but the day is still not done.
An hour's sleep, and then it's back up it for the Robinsons White Party. Yes, more Tequila was involved, and there was dancing at Robinsons night club Inferno, with the gorgeous Nathalie.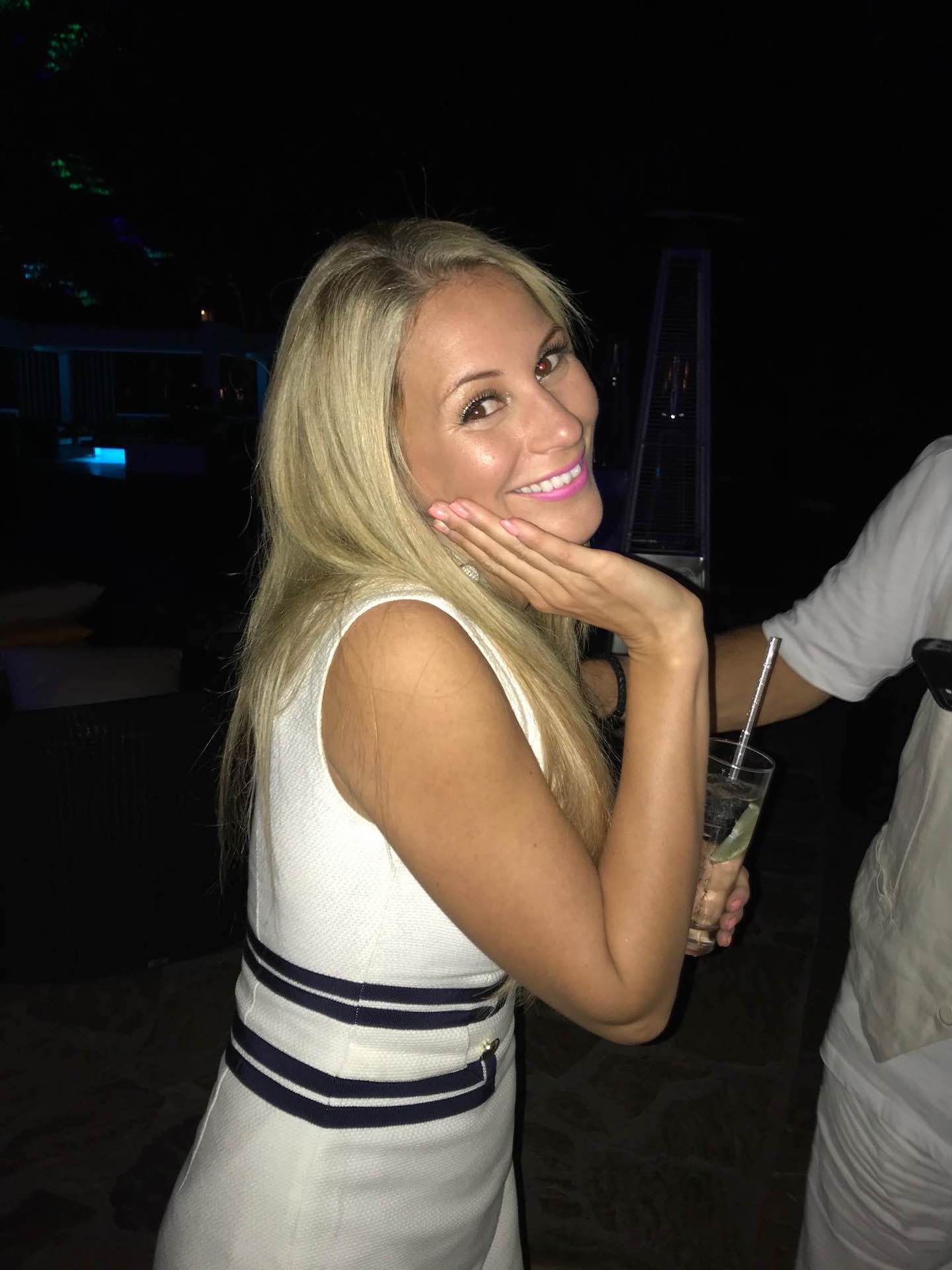 One hell of a day at ROBINSON Club Nobilis - 18 hours of Golf Bedlam, and I Ioved every single minute of it.
Related: