Lifestyle
Nov 23rd, 2015
Driving Range
The Nissan X-Trail
Words: Tim Southwell Photography: Tim Southwell
Welcome to our new lifestyle section in which we review everything fancy from cars to watches. First up, the Nissan X-Trail...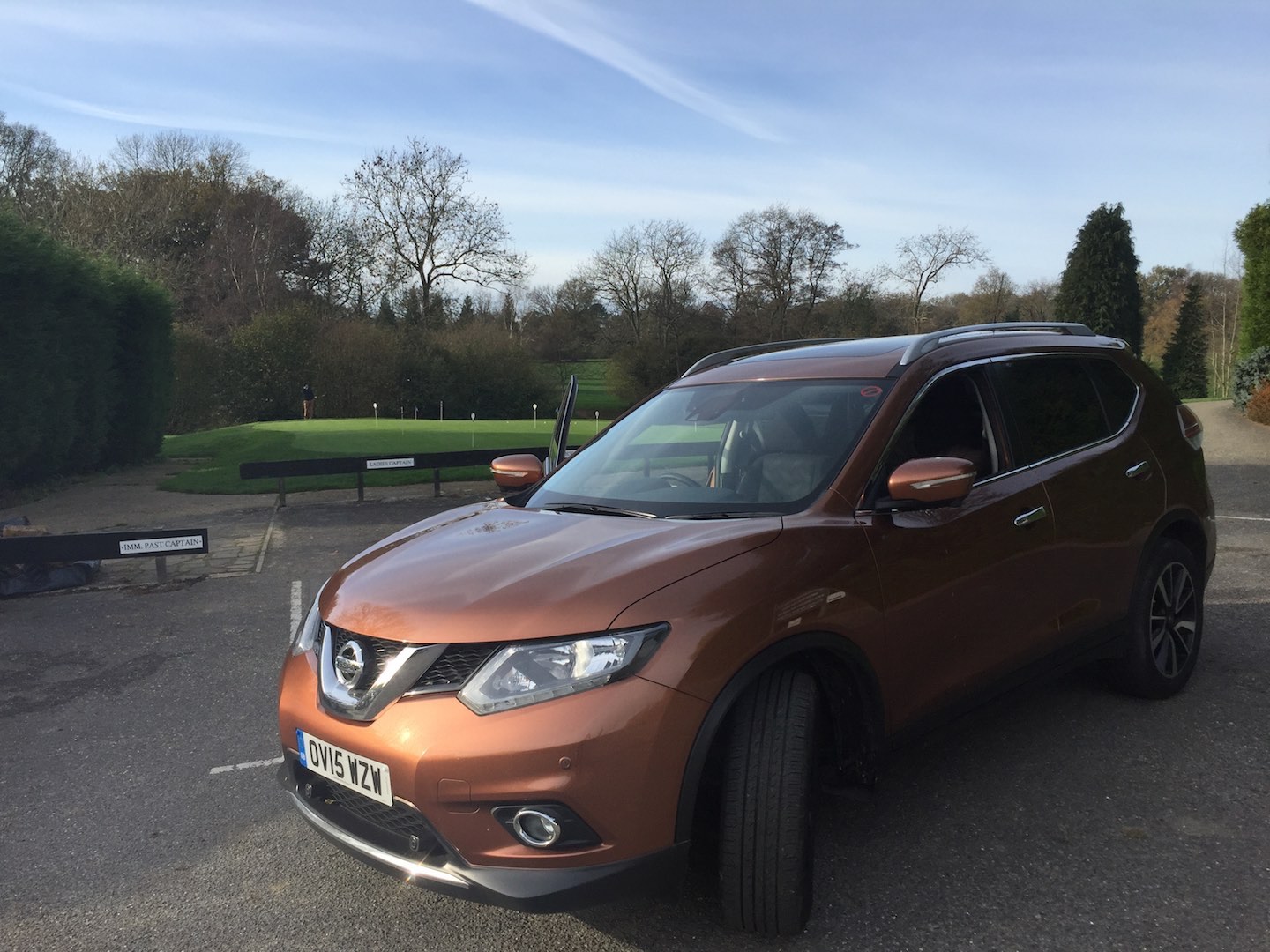 WHAT'S THE GENERAL CAPER?
The Nissan X-Trail is born from the ultra successful Nissan Qashqai. The main differences are that you're higher up in the X-Trail, plus you can stretch to seven seats if the mood takes you. There were three of us with the usual amount of stuff needed for a golf weekend including three sets of sticks in the boot, which fitted with ease. Technically this makes the X-Trail an SUV but it really doesn't feel anywhere near that bulky when you're smoking around the countryside.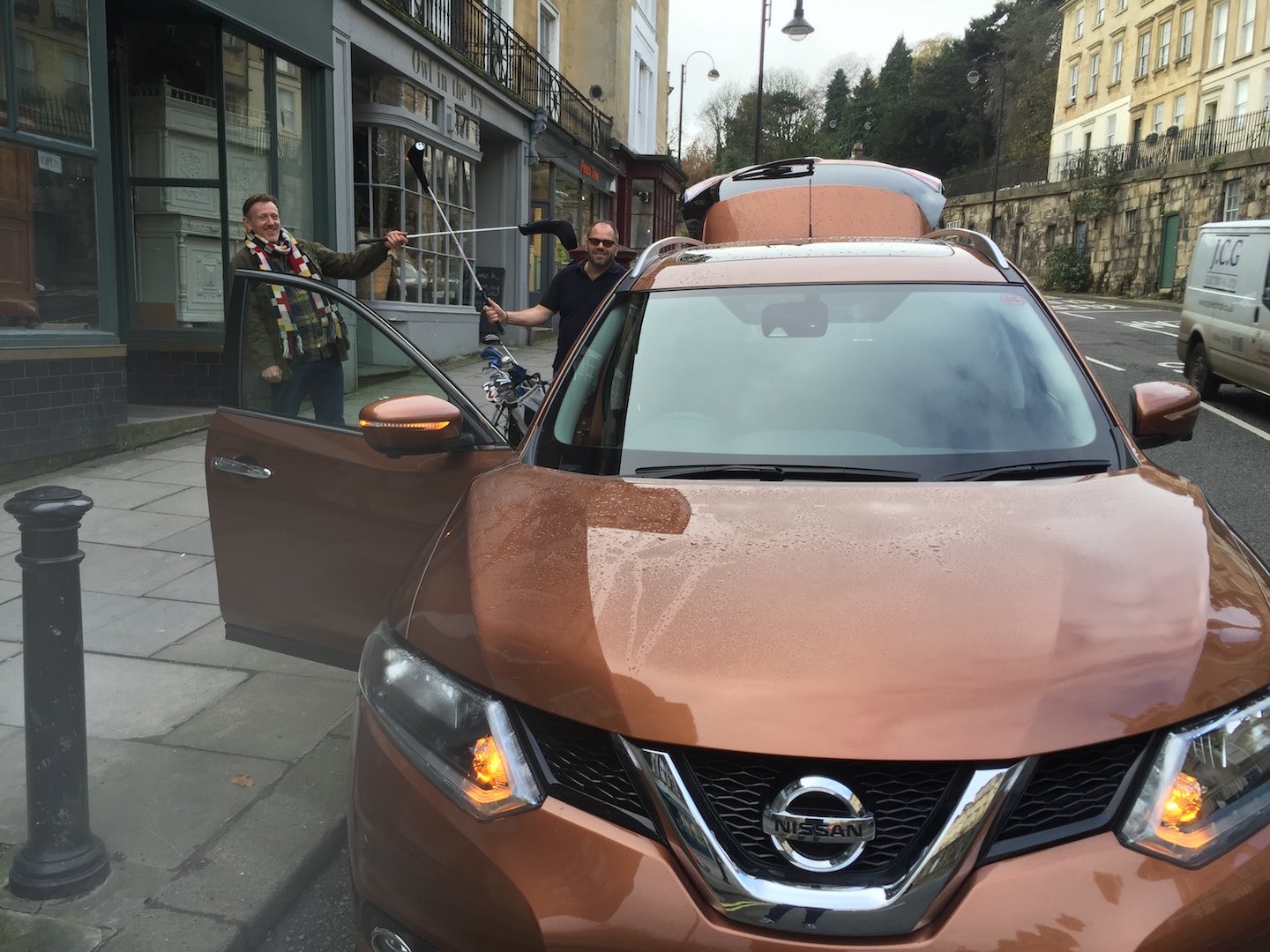 HOW DOES 'SHE' PERFORM?
Odd really, that men like to use words like 'baby' and 'she' when talking about their cars. Whoever started that off has some serious questions to answer. Anyway, we found the X-Trail to be a breeze on our journey to the west country and back. I thought it was driving itself at one point and nearly went off for a pint. Then I realised you're not supposed to drink and not drive, or leave a vehicle's steering wheel unattended in such a fashion.
The X-Trail has drawn some criticism for having overtly light steering. We didn't notice this particularly, even when trawling down very muddy roads. The 4WD system is front wheel drive for the majority, calling in the rear when things get lively up front. The engine is a 1.6-litre diesel with 128bhp but there's enough acceleration to get moving when you need to, even if the car needs a second to figure out that's what you're requesting. It's an impressively eco-friendly unit, emitting just 129g/km of CO2.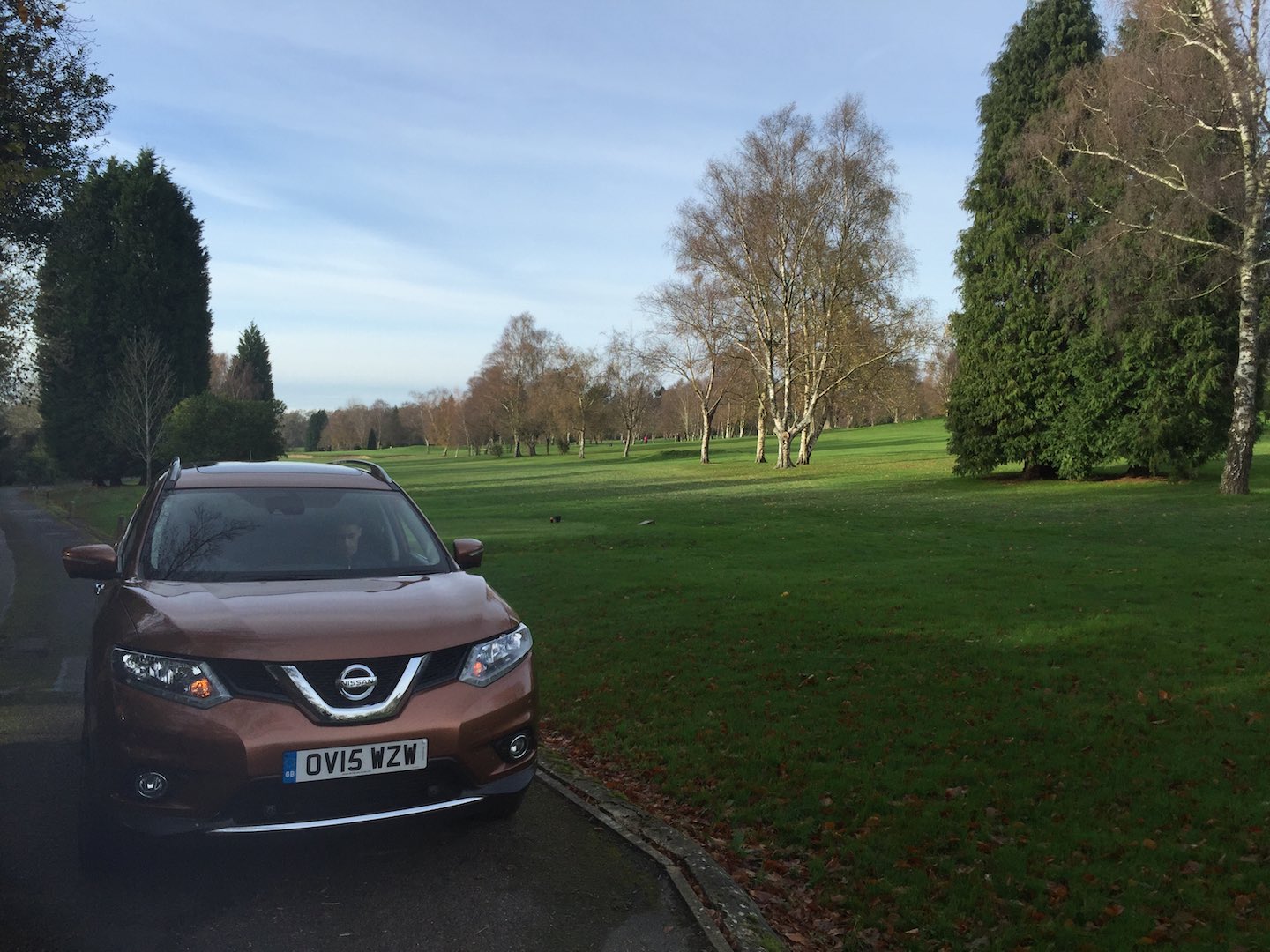 CAN YOU PUT YOUR FEET UP?
The cabin is very inviting, with an impressive deck featuring google maps and touch screen technology. For an extra £700 you get a third row of seats. Plus, the boot floor can be manipulated into a total of nine different positions and there is a bonus storage area under the floor, giving you potential extra space for electric trolleys etc.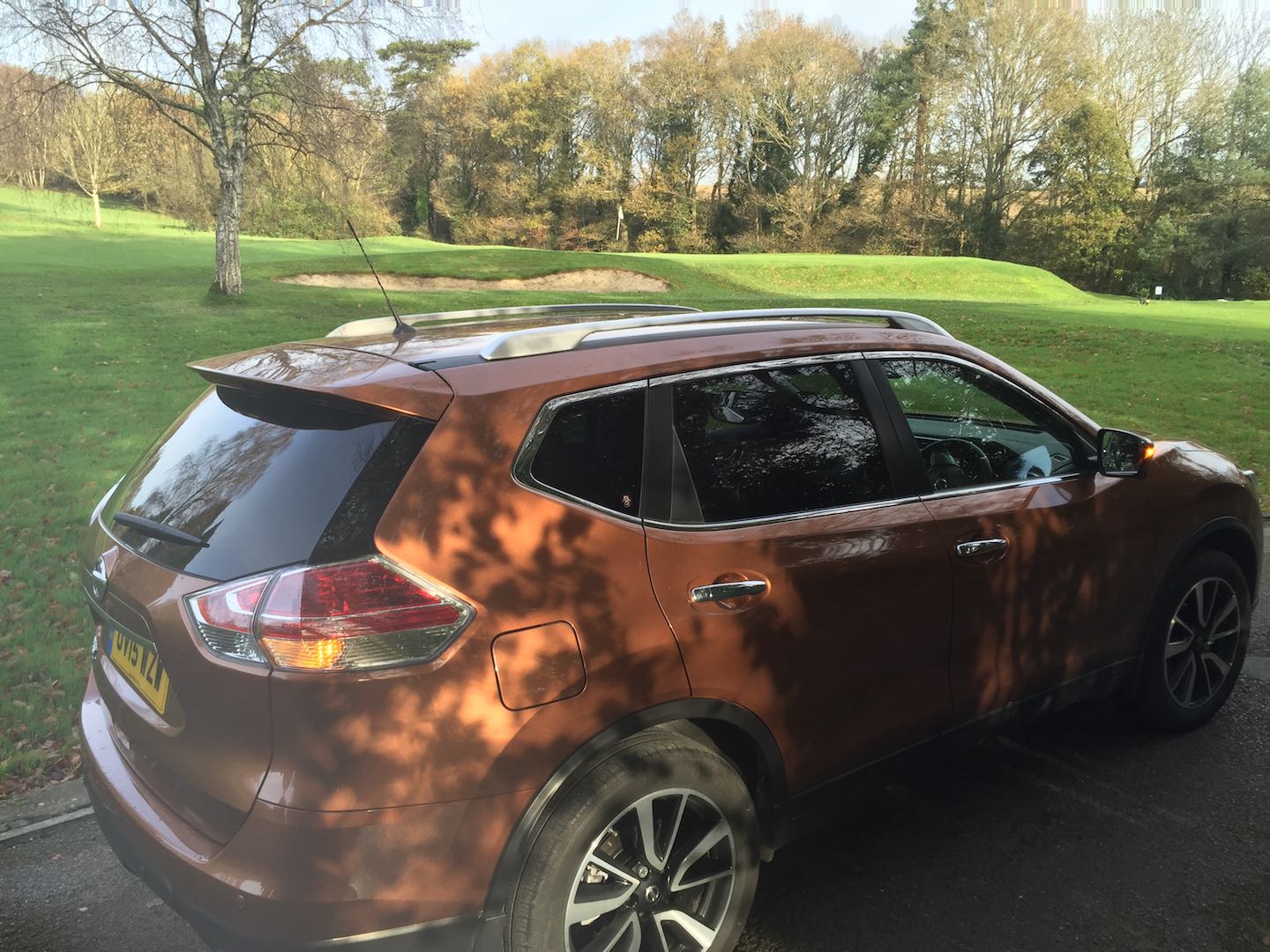 WHAT'S THE DAMAGE?
Prices start from just over £23,000.00, so you're getting a hell of a lot of motor for your money. We were also achieving at least 55 miles per gallon if not more on our trip and this, combined with the low CO2 emissions will help you sleep at night. Plus for the first year of ownership you won't pay anything (and £110 a year after that).
Like all Nissans they will cope with just about anything, even the site of our foozling on the golf course.
Check out the other sections of this week's supplement