Latest
Jul 18th, 2016
Nicklaus: Final round better than 'duel'
Words: Conor Froud Photography: Getty Images
Jack Nicklaus, like all golfing fans, was captivated watching the 2016 Open Championship Final round with two golfers at the height of their powers battling it out for the greatest prize in the Claret Jug. The 18 time Major Champion even claimed this contest eclipsed the famed encounter known as the 'Duel in the Sun' in his battle against Tom Watson on the same stretch of coastline at Turnberry.
Nicklaus wrote on Facebook "Our round was really good, but this was better" with Stenson the first champion to shoot a 63 in the final round to win an Open Championship, whilst the final group combined shot a better ball score of 59 which was 12 shots under par. This only emphasises the incredible show Mickelson and Stenson put on for fans around the world which is bound to be a legendary battle.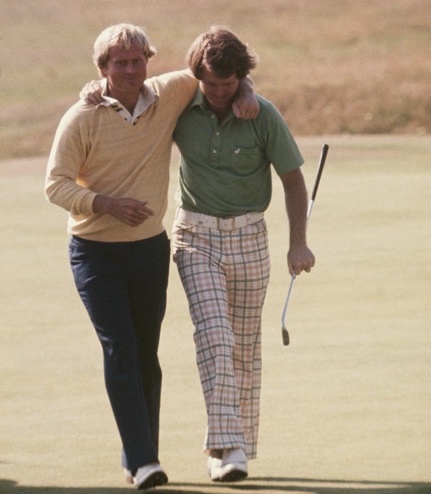 "Phil certainly has nothing to be ashamed of" Nicklaus wrote, "but Henrik was simply terrific."
"To win your first major championship is something special in and of itself, but to do in the fashion Henrik did it in, makes for something very special and incredible memorable. I'm proud of and happy for Henrik."
Nicklaus won the Open Championship three times during his 18 Major Championship haul, but the one that got away against Tom Watson at Turnberry will always be remembered as one of the great Open Championship moments.
Mickelson would have become the fourth eldest major winner at 46, whilst his score of -17 would have won 140 of the previous 145 Open Championships. You've got to feel for the American who was simply outclassed by the nerveless and flawless Swede on the day.