Ladies European Tour
Jun 4th, 2022
Pace leads Ladies Italian Open
South African takes a one shot lead into the final round
Photography: Tristan Jones/LET
Lee-Anne Pace seized the lead after two rounds of the Ladies Italian Open presented by Regione Piemonte as the South African moved into position for her second win of the season.
The former LET number one used her laser-like accuracy off the tee to plot her way around the course in rainy conditions at Golf Club Margara on Friday and returned a five-under-par 67, which included a double bogey.
On a total of eight-under-par, she is one stroke ahead of Switzerland's Morgane Metraux (70) and Italian duo Roberta Liti  and Carolina Melgrati, who shot 67 and 68 respectively. Another South African, Casandra Alexander, lies in fifth position on six-under-par.
A home player has never won the Ladies Italian Open and not since Diana Luna won twice in 2011 has an Italian player won on the LET, but the locals have further reason to cheer with Alessandra Fanali in a share of sixth place, Virginia Elena Carta tied for 11th and Francesca Fiorellini in solo 13th.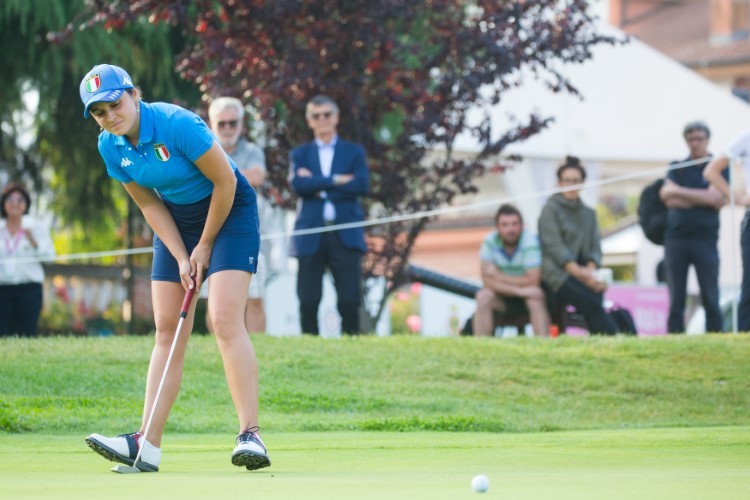 Pace, ranked sixth on the Race to Costa del Sol after winning the Investec South African Women's Open in April, said: "I hit it well off the tee and had a birdie chance on almost every hole, which was good. Yesterday, it played quite firm on the greens and you had to pitch it short but when the rain started, you could be a little bit more aggressive, especially on wedges. The greens slowed down a little bit.
"I think if you are long on the greens it can be quite tricky. There are a couple of pins where you've got to stay short, but otherwise its quite accessible."
Pace made seven birdies and double bogeyed the par-4 eighth hole and she explained: "We were in between clubs and I took the aggressive one and hit it over the green and that was one of the ones where, if you're downhill, you're not in a good position, so I three-putted from a metre, because it was so fast.
"I think I'm playing the course well and driving the ball fantastically, which is key, but I'm also making some clutch putts, so I'm happy about that."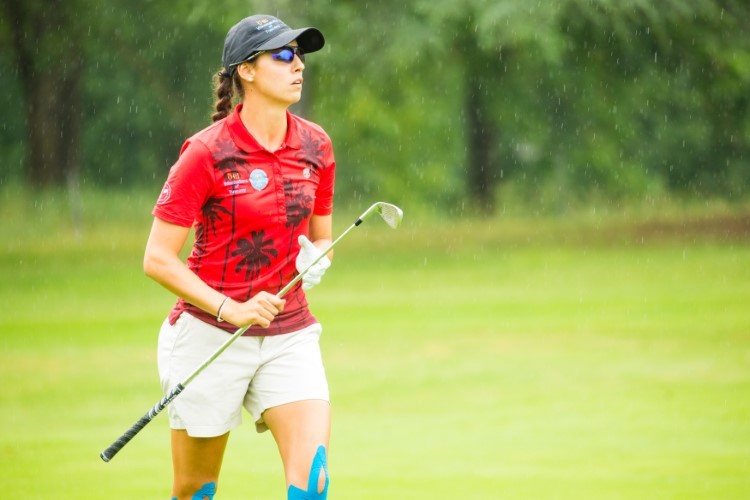 Pace is reunited with caddie Andy Dearden this week and the last time they worked together, in 2014, they won the South African Women's Open and the Blue Bay LPGA tournaments back-to-back, so she is feeling good vibes. On top of that, there are a large number of Pride flags embellished with her name, 'Pace' (which means 'Peace' in Italian) around the town of Asti, where she is staying, which feels to her like a special personal message of support.
But while Pace has all the experience, with 12 professional victories to her name, the five young Italians in the top 13 are snapping at her heels.
Liti tied for seventh place in last year's Ladies Italian Open and the 26-year-old Arizona State University graduate, who plies her trade on the Epson Tour, said: "It was a good round. I didn't start strongly, with eight straight pars, but I made eagle on my ninth hole and I stuck to my strategy and it worked out. I like the course; it fits nicely to my eye and I enjoy being at home. There's a little pressure, but it's about how you use the pressure. Sometimes pressure is good; it keeps you focussed and so it's a little bit of both but I'm happy to be here and that usually works out well. Winning takes a little bit of luck too, so I'll go out tomorrow and find out if it's my week or not."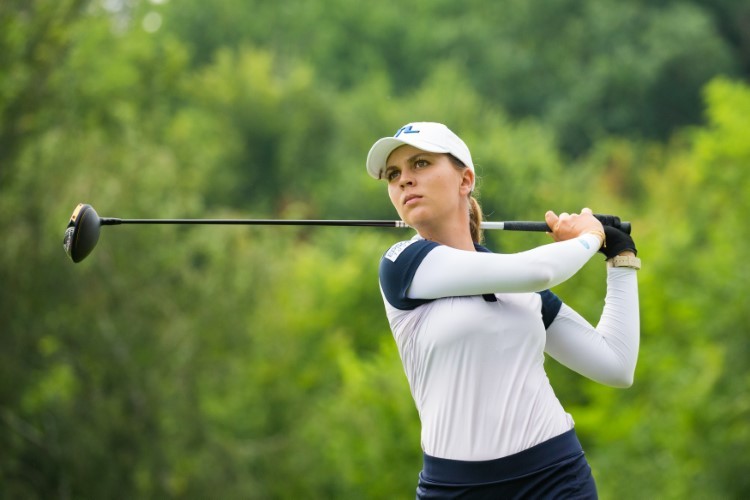 Melgrati, a 19-year-old amateur from Monza, who is in her first year at Arizona State University, will also be playing in front of a home gallery in the final round. She said: "I had fun today. Me and my coach were laughing all the way until the end. We kept going, hitting fairways and greens, holing putts and it ended up well. I will just keep doing what I've been doing until now. I cannot even imagine winning. It would be amazing. I will try to, definitely and if it goes my way it would be a great achievement."
---
And another thing...