Ladies European Tour
Sep 27th, 2019
Estrella Damm Mediterranean Ladies Open
Fuenfstueck goes clear in Barcelona
Words: GolfPunk Photography: LET
Germany's Laura Fuenfstueck produced back to back rounds of 68 to lead by three shots at the halfway stage of the Estrella Damm Mediterranean Ladies Open in Sitges, near Barcelona. The 24-year-old from Langen was out of the traps quickly, racking up four birdies in her first 12 holes and made just the one bogey, on the par-4 14th, at Terramar Golf Club.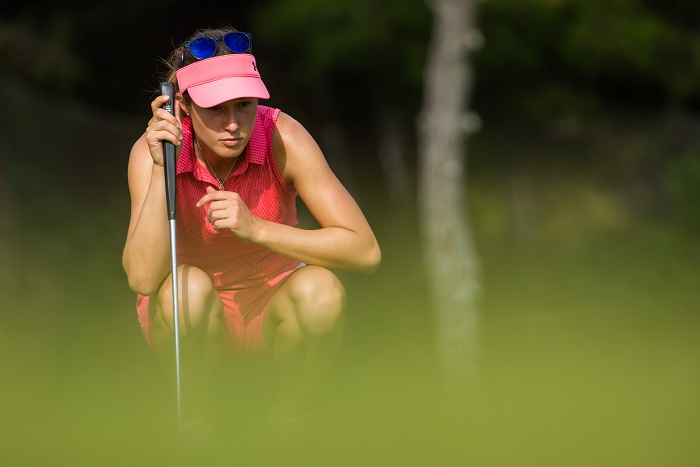 Sitting on three-under, three shots back from Fuelnfstueck, are the trio of Sweden's Filippa Moork, Germany's Olivia Cowan and Finland's Noora Komulainen.
This is the young German's second year on tour and she has posted four top 10 finishes this season, including in her last two Ladies European Tour events, but is yet to lift a trophy.
Speaking after her round, she said: "I don't think the two days could have been any more different. Yesterday, I warmed up, had a shank on the range and then had one of the best ball-striking rounds I've had this year. Today, I striped it on the range but had to work a bit more on the course. I had 35 putts yesterday and 27 putts today, so it was a bit different, but I'm quite happy.
"I've had a pretty good season so far, but I haven't really put myself in contention. I can't wait to be in the leading group tomorrow, because that's what we were talking about two weeks ago. We all work hard to feel the nerves and adrenaline. That's what we all work for, so I'm very excited."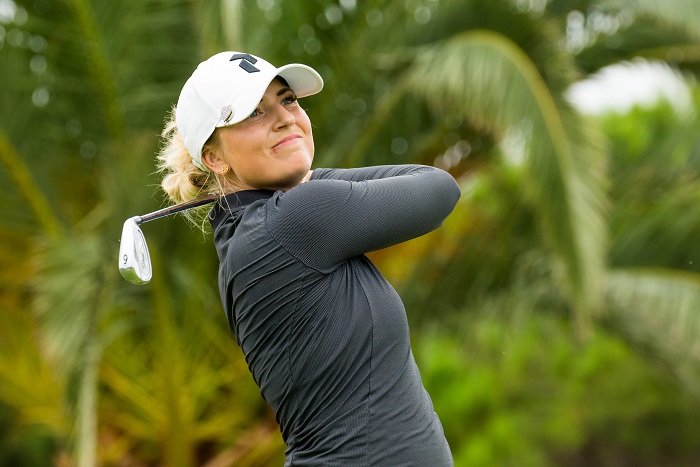 The rookie, Moork had a run of three birdies in four holes in the middle of her round of 68. She will be looking to improve on her best finish so far on the Ladies European Tour which was a tie for 12th in the Jabra Ladies Open. "I'm feeling more confident with every round I play out here, so this could be my tournament." said the young Swede after her round
Komulainen had a bogey-free 68, while Cowan managed two birdies and a bogey in her round of 69.
Spain's Carlota Ciganda and her countrywoman Beatriz Recari are tied for fifth with Sweden's Emma Nilsson, four shots back from the lead.
World number 12 Ciganda, a Solheim Cup winner at Gleneagles a fortnight ago, overcame two early bogeys with five birdies in a 68.
She said: "I had a hesitant start, but from there I played much better than yesterday, with five birdies and that gives me confidence for what is coming."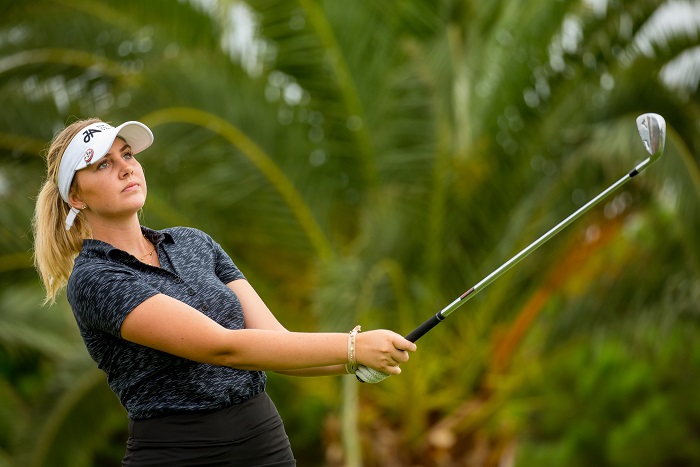 Recari, a member of the victorious 2013 European Solheim Cup team, had a second successive 70. She hasn't played since June due to illness but said she feels that she has won already. "I continue step by step, without expectations, because I haven't played in three months and that is a long time for me. I don't press and the results are coming, so I don't even think about tomorrow."
The shot of the day belonged to Australian Whitney Hillier, who made a hole-in-one at the par-3 17th hole. She signed for an excellent 66 and finished the day in a share of eighth place.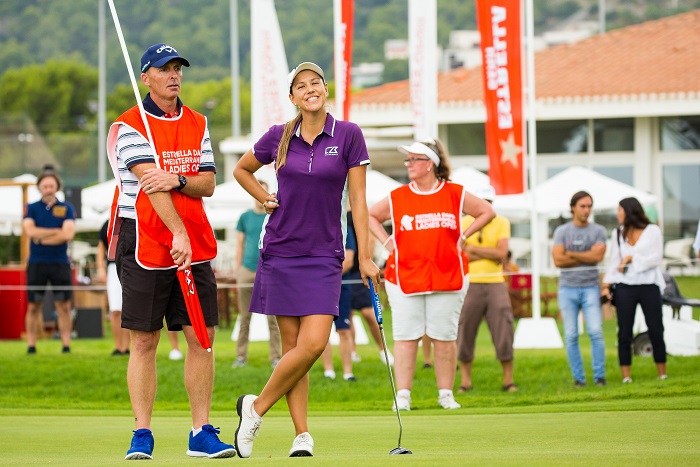 Whitney said: "I hit a really solid 5-iron. It looked good all the way but I couldn't see it. I had to wait until the cameraman put his hand up and then I could celebrate."
She has Premier League referee Mike Dean on the bag for the first time this week and added: "We are really good friends and he asked if I wanted a caddie for the week and I said, 'Why not?' He's a great guy and we've had a lot of fun."
And another thing...
Jet black collection lands in Europe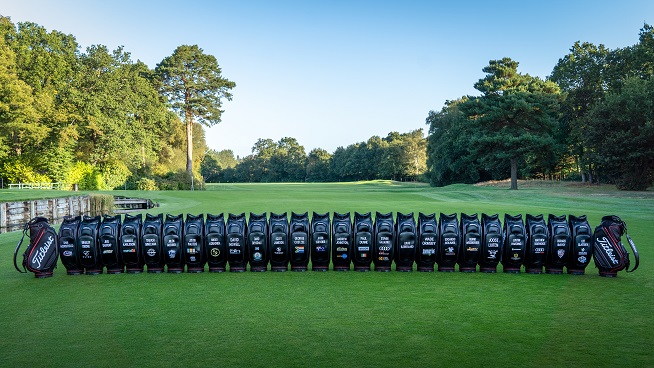 TAGS: Estrella Damm Mediterranean Ladies Open, Laura Fuenfstueck, Ladies European Tour, Filippa Moork, Olivia Cowan, Noora Komulainen, 2019