Instruction
Apr 9th, 2020
Time to start winning
Ways to use the lock down productively
Words: Simon Capon
It's a very challenging time for players of all standards. Attending the course or driving range is out of bounds however this time can be used to good use. Simon Capon offers some ways to use this time productively and illustrate how players can come out of this situation a much stronger psychological player than the one who entered it.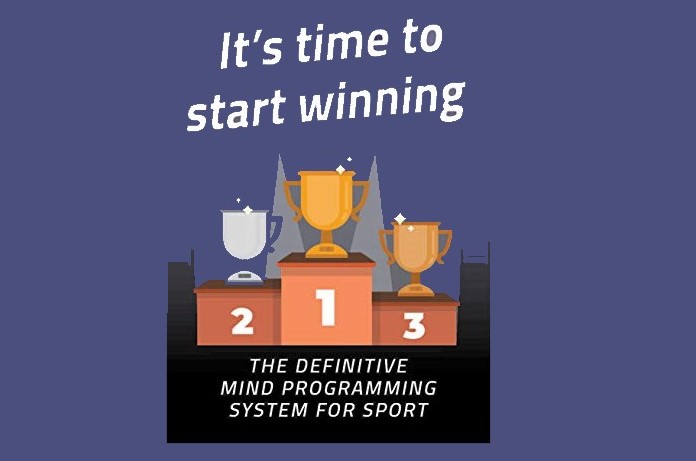 The plan for a new future.
We need no reminder that we are living in a very challenging situation. At the time of writing this article virtually the entire world is shut down and the life we take for granted simply doesn't exist. The biggest events on the planet have been rescheduled including golf tournaments from the U.S & British open to the local club championship. For the vast majority this, of course, has a huge impact on their ability to train and practise their usual drills. So, what do you do? You could sit and ponder the what ifs? Or you could use this time productively and create an action plan for your future and design the experience in a virtual world where your mind essentially will have the same impact as if the events were actually happening. So, let's look at our action plan.
1. Your ambition.
Take a piece of paper and divide it into three columns. Head the first column with the word "Mission". The second column is "Mission statement" and the third is "Purpose". In the mission column write your goal. The word goal is widely used by most people however the word mission creates a more positive and energised state. The mission is essentially your ambition. What do you want to achieve? Set your standards high. If you aim for a mediocre standard that's what you will achieve. Set your focus to something extraordinary. You are sending a very specific message to your mind saying "This is what I'm aiming for". If you don't achieve your mission you will get much closer than if you aimed for something average or well within your capability. What is it that you want to achieve? Perhaps it's to lift the club title, play for your county or country or to play on the pro tour. It may be to focus on the technical aspect of your game. Whatever it is write it in detail. What will you see when you achieve it? What will it feel like? What will you hear? An example could be. I've won the club title. I can see the trophy and I can feel the weight of it as I collect it. As I pay attention to the sound of people clapping, I'm filled with pride and excitement for my next challenge. Whatever your mission remember this is for your eyes only so go for it! Read your mission at least twice a week.
2. Mission Statement.
 under the heading mission statement write down the tasks that will need to be implemented so you will achieve the mission. These are your monthly, weekly and daily rituals. Be aware that it's easy to write down the things you enjoy doing rather than the ones you must do. An easy way to look at this is to imagine you are writing this for someone else. Imagine you are their coach and it's your responsibility to take them from their current standard to the desired one. The tasks can include daily exercise routines, diet, studying an elite player (We will look at this in a moment). As well as discussion with coaches who will give you honest feedback regarding your recent performances and how you can make alterations. One of the most underrated aspects of training is mental rehearsal. This takes some practice to master and you will need to become disciplined but for those who really invest time doing this, the results are incredible.
3. Visualisation and mental rehearsal.
 If you find it challenging to visualise then start by building this psychological muscle. Find a quiet space where you won't be disturbed, it may help to put on a pair of headphones to block out any external noise. To help master visualisation simply pay attention to an object. For example, it could be a picture. Then close your eyes and bring back the image in your mind. Repeat looking then closing your eyes and recreating the image. Keep practising until you can clearly see the picture. Now add some detail. Look more closely at the picture and take note of the details you missed. Once again close your eyes and recreate the picture in your mind with the added details. Stick with this and you will reap the benefits. Now you have a stronger visualisation muscle we can focus on mental rehearsal. Mental rehearsal is recreating a situation in your mind that includes what you see, hear and feel. You could recreate a time when your putting was lethal. It could be a match where you came back from several shots behind to beat a higher-ranked player. Perhaps you won a tournament and brought your "A" game to every shot. It makes little difference what the experience is, just ensure it brings back memories of confidence or high levels of self-belief. One more important part of mental rehearsal is to see the whole event through your own eyes. This creates a more intense experience. The main reason for doing this is very simple. Your brain is incredible sophisticated however it cannot differentiate between something that you vividly imagine and something you actually did. This means to your brain (Where belief and confidence live) you are actually playing at your best when you not even on the course. It's easy to do but it's easier not to do it so make sure it's a big part of your day.
4. Purpose.
In the column headed purpose write down your purpose for your mission. It could be fulfilling your true potential, maybe it's to make golf your full-time career. The importance of purpose is to keep you motivated. Take some time thinking about this and make sure you uncover what your mission would bring to you. Remember no one gets to see this so no holding back!
5. Watch & Learn.
Another great way to remain motivated is to learn from the very best. Obviously, you can't physically go out and watch top performers but you can watch them on YouTube or any video recording. When we were very young, we learnt simply by watching people. We didn't question it we just did it. So, I invite you to become childlike again. Once again make sure you can watch without a distraction. Put on some headphones and watch a player of your choice. Listen to their interviews, watch them during a big event. The important part is to simply watch and know your mind at a deep unconscious level is learning without you becoming consciously aware. Completing this task for thirty minutes a day is your target.
My challenge to you all is to come out of this isolation period with a significantly stronger psychological game than you did when you entered it.
Stay safe and take care.
It's Time to Start Winning is available on Amazon as a paperback. Kindle eBook or Audio book.
Click here for Amazon Link
And another thing...
Fleetwood's caddy raises cash for fellow bagmen