Instruction
Mar 27th, 2019
How to play long downhill bunker shots
With GP Instructor Maria Verchenova
Words: Maria Verchenova Photography: David Corbett & Tim Southwell
It's all about the shoulders apparently. How to play those tricky downhill long bunker shots with our very own Maria...
Maria Instruction – Bunker Shot Downhill: Shot on location at PGA Catalunya
Hi, Maria here and I'm going to show you another bunker shot.
This time we have a medium distance shot but the green slopes away from us so the ball is going to run out. The good news is that we have a fair amount of space to work with.
1) The problem with many of the bunkers here in Spain is that there's not a lot of sand! So, in order to get a good impact and you will need to get as deep into the sand as possible. To help you achieve this, get yourself low in position with your knees bent, and an open stance.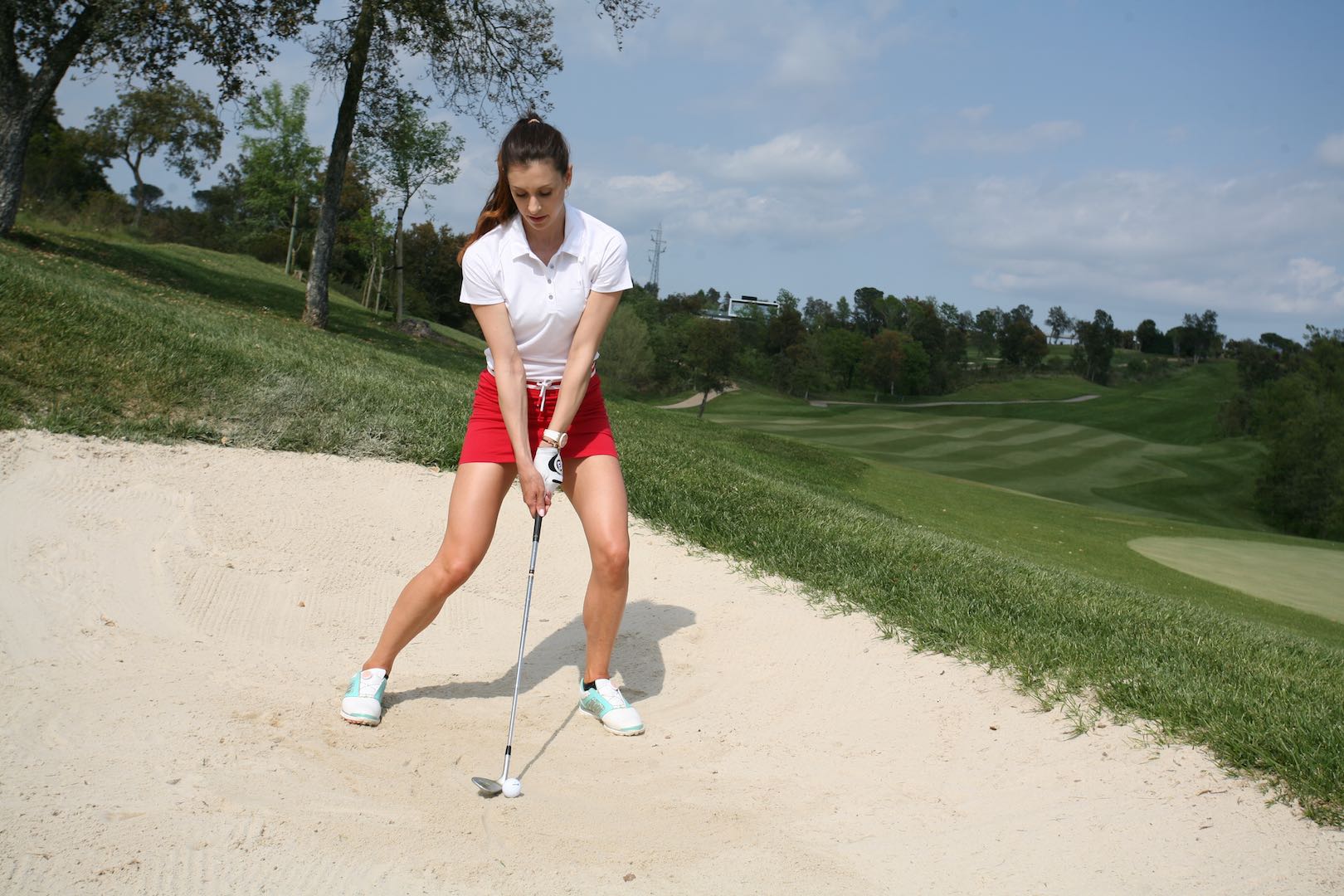 2) Position your ball a little bit closer to your left foot.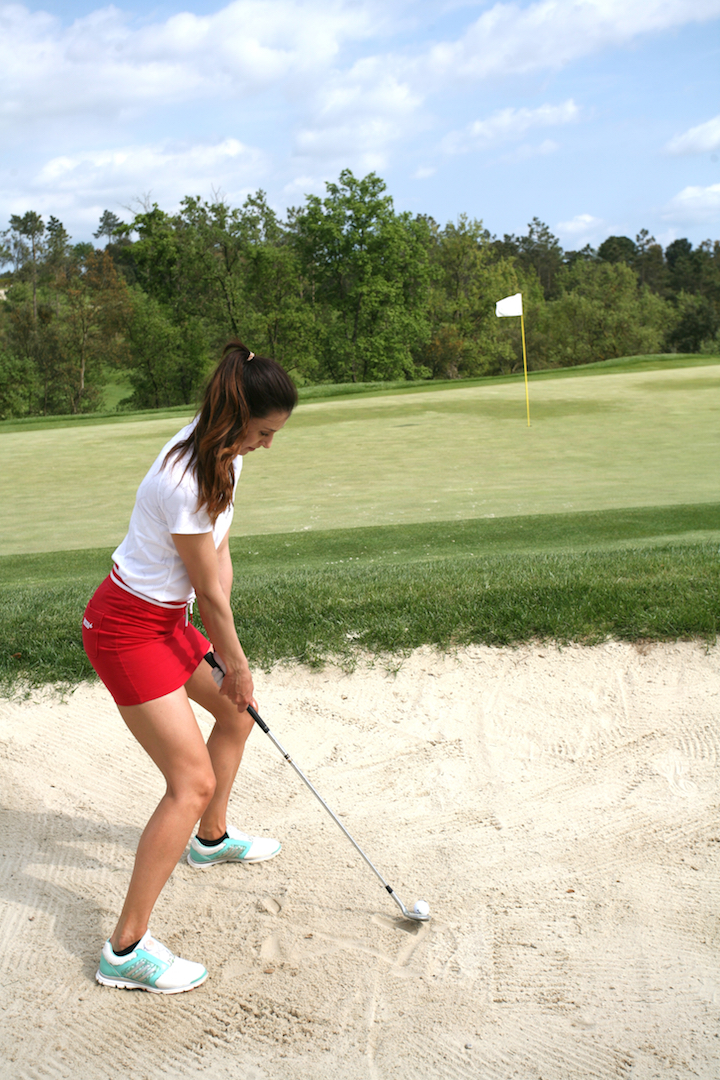 3) It's really important that you don't bend your wrists when you take the club back, it's all about the shoulders with this shot.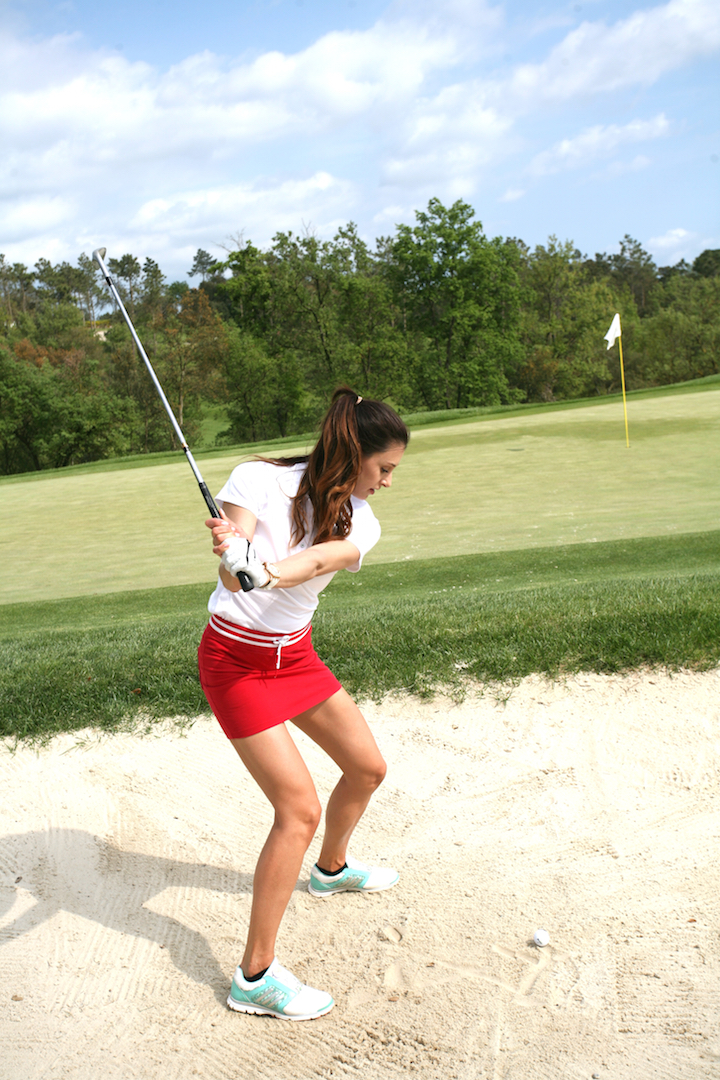 4) When you swing your club through you are trying to get it as deep into the sand as you can. Make sure you bring the club down steeply, hit the sand about an inch behind the ball and get through the shot.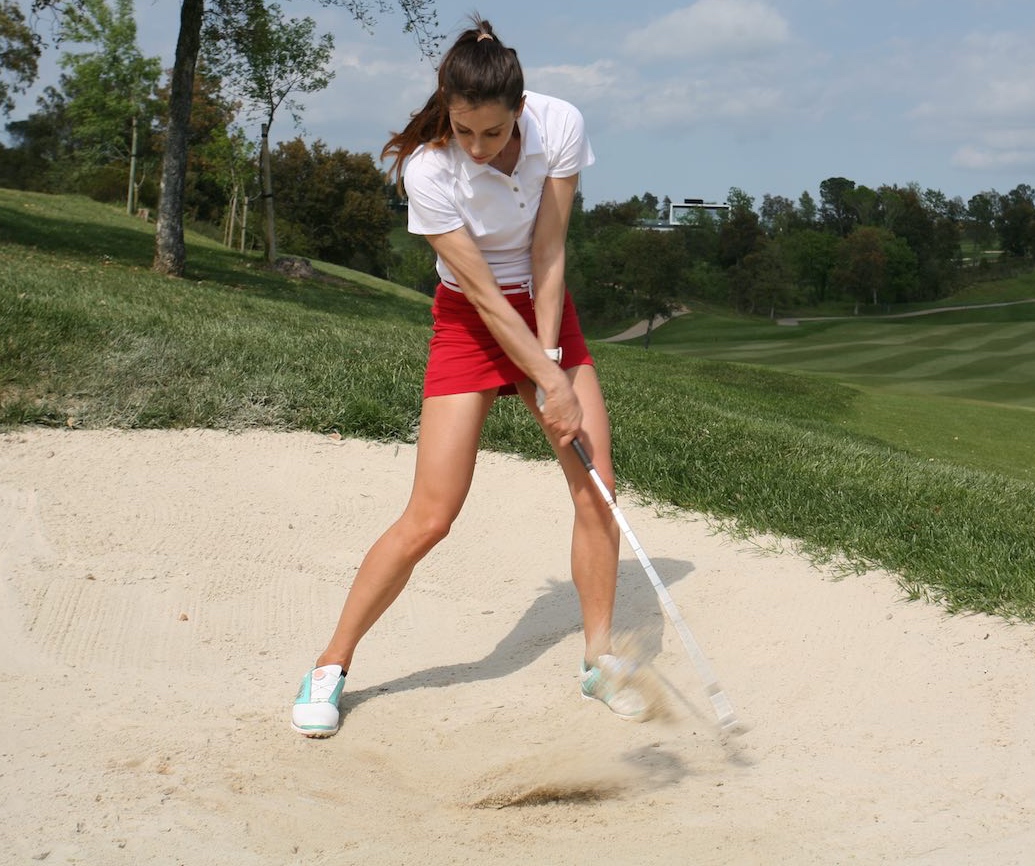 5) Remember, you are using your shoulders here, not your wrists.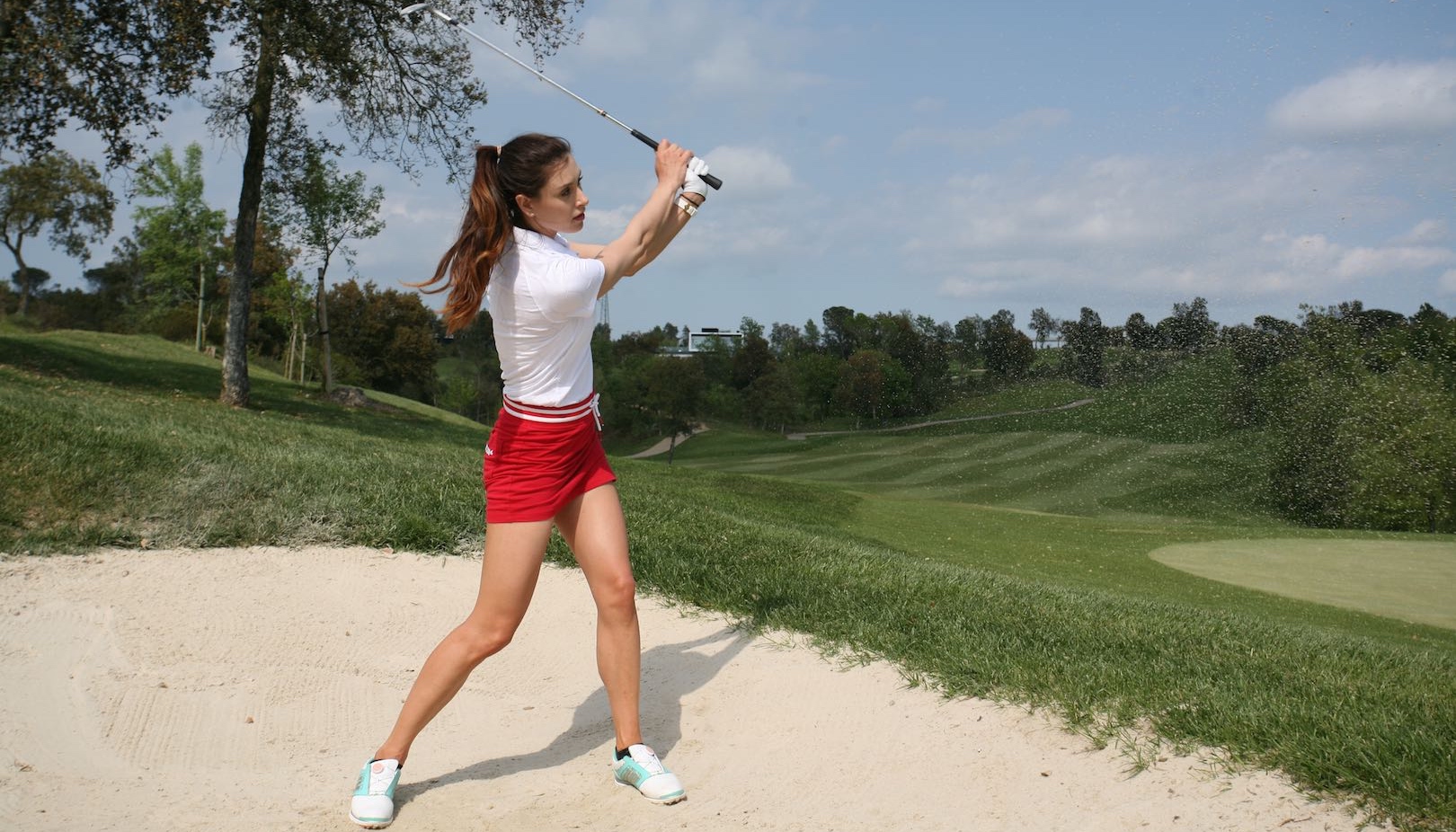 Watch the video
https://www.youtube.com/watch?v=SSD0NjwPh08
TAGS: Instruction, Bunker Play, Chipping, Pitching, Maria Verchenova, 2019