Instruction
Jul 26th, 2019
GOLFPUNK GETTING GOLF FIT
Week 5 – Full Body Assault!
Words: GolfPunk
There is no other way to say this but last week was a killer.  The workouts alongside a heavy workload and a couple of work functions were tough (its important at this point in case our other halves are reading to emphasis these soirees were work related and we really didn't enjoy them!).  However, we made it through to the other side and are looking forward to next week!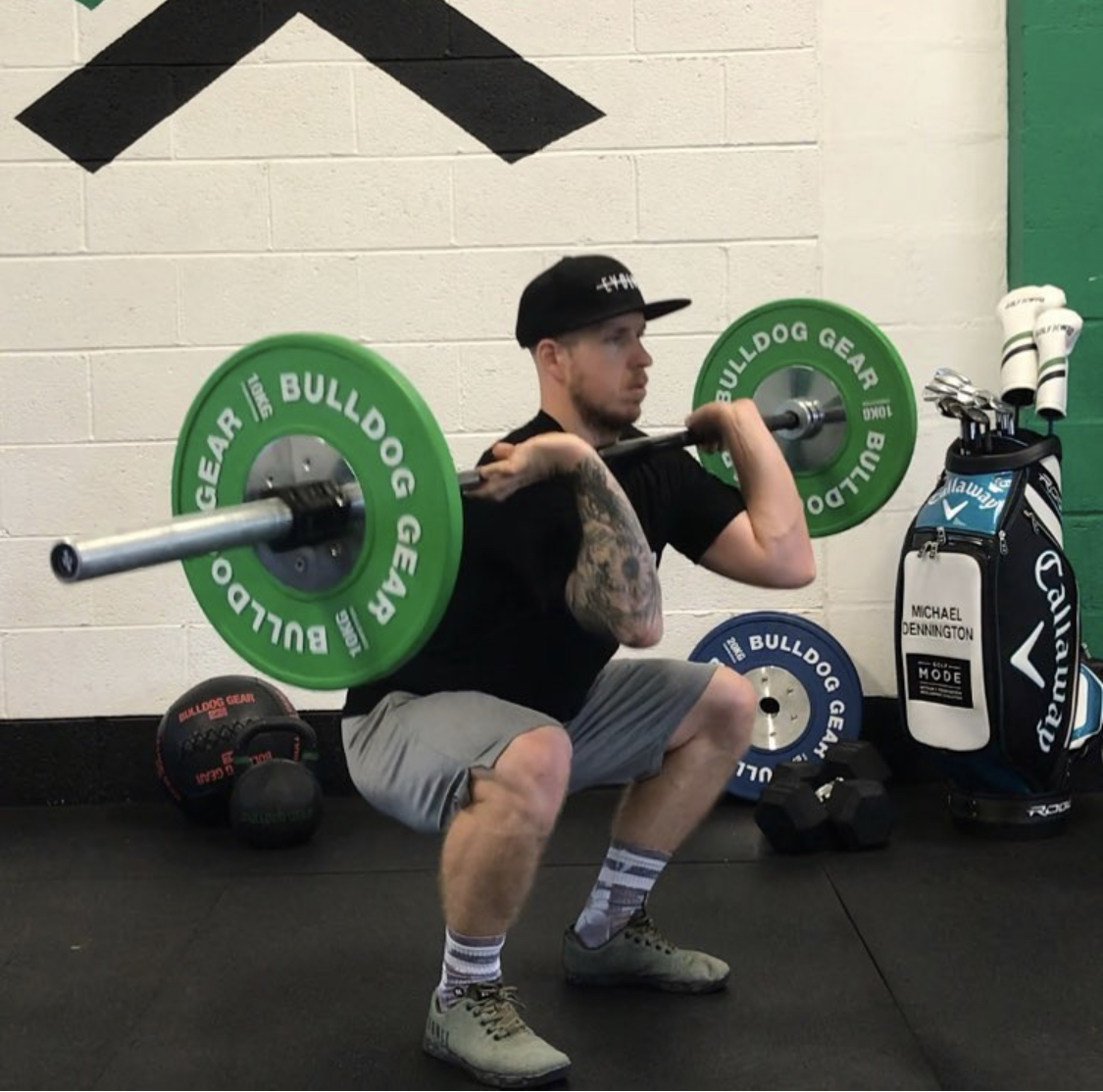 Where are we now?
Week 5 of our GOLF.WOD training has been difficult to fit in and we may have missed a couple of workouts.  However, we continue to make progress and the interesting thing is that out on the course one of the Lab Rats, who stupidly booked a midday tee time on the hottest day of the year, was hitting extremely well off the tee.  Sadly, his improved fitness has not assisted his putting and a couple of three putts later and all that work was undone.  Time to get a new putter maybe as, after all, it's always the fault of the sticks isn't it?
Work out of the day?
https://www.youtube.com/watch?v=oYN9hgiqPt0
When your WOD is called Full Body Assault you know what you are going to get.  When you decide to do it on the second hottest day of the year there will be only one result which is two sweaty bodies lying on the floor of the gym making noises like a broken coffee machine and the other gym goers looking concerned, or maybe it was just pity?
The work out was 5 rounds for time, that is do it as fast as possible, and included exercises that we had done before:
6 x Kettlebell Thrusters
8 x Kettlebell Front Rack Lunges
10 x Kettlebell Deadlifts
12 Calories on an Assault Bike
So where are we after week 5?
Looking to extend our golf fit regime given we missed a couple of work outs over the last few and hoping the hot weather isn't quite as mental as this week as the aircon at our local gym was struggling to cope.  But other than that, we lived through a Full Body Assault…what more can you add?
And another thing...
Waterville Golf Club - You Little Beauty!