Instruction
Nov 10th, 2017
Golf instruction - how to hit a punch shot
When it's windy out, take Maria Verchenova's staunch advice
Words: Maria Verchenova Photography: David Corbett, Tim Southwell
When it's windy out, take this advice and you'll be sitting pretty on the green while your macho playing partner is stumbling about in the woods looking for his ball like a drunk tramp searching for his underpants...
Maria Instruction – Punch Shot par 3: Shot on location at PGA Catalunya Resort
"Hi, Maria here, we're at the Stadium Golf Course at the PGA Catalonia, and we're on a beautiful par 3 which goes all the way down with the water on our left.
It's very windy today, so I'm going to teach you how to play a low punch shot to neutralise the effect of the wind and help you get the ball on or really close to the green.

1) Your ball should be positioned more towards your right foot than normally. Plus, we're going to make a half swing – half swing back and half swing through. It's a slightly odd feeling at first but when you practice a bit this shot will come in so useful to you and keep big scores off your card on windy days.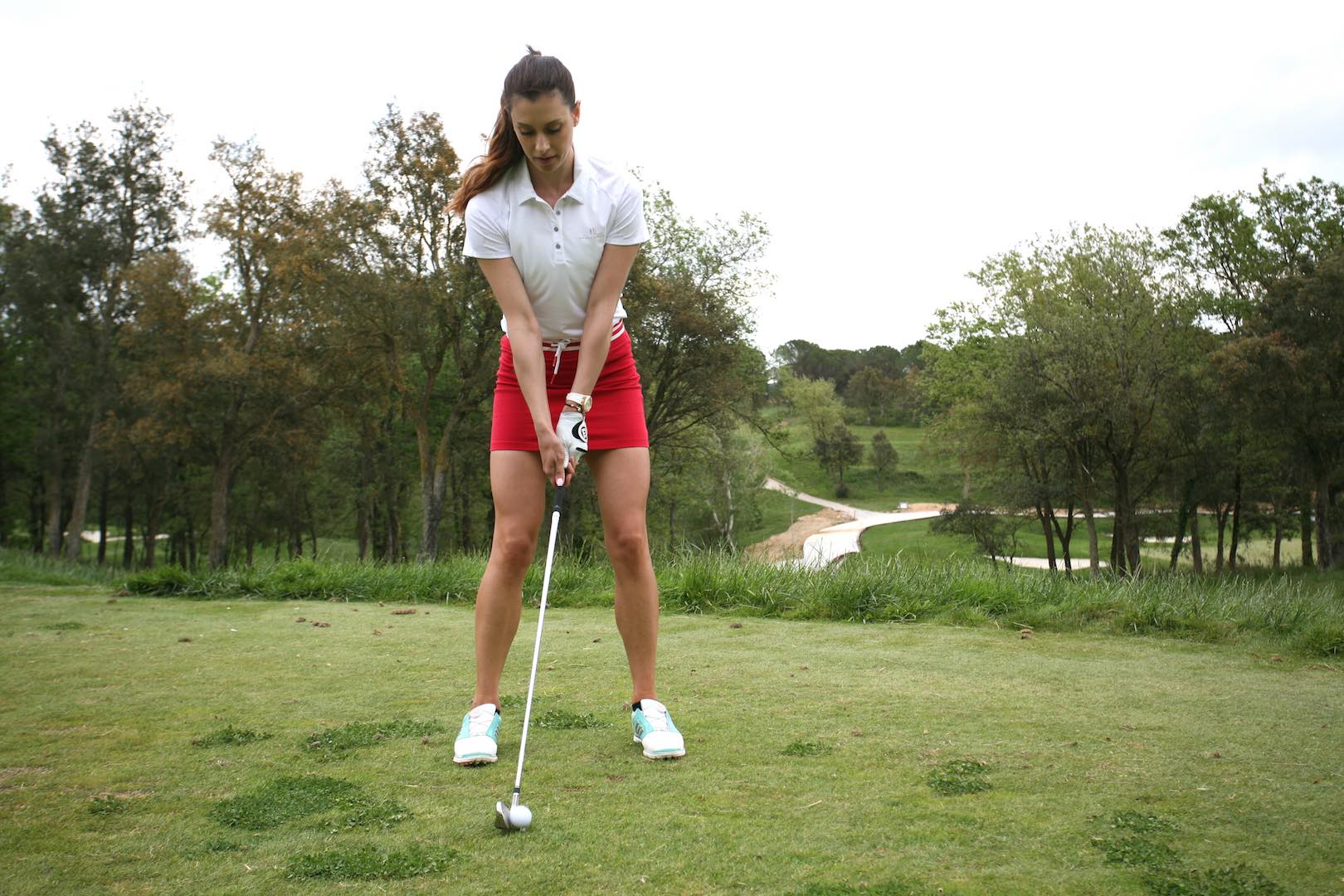 2) You're going to need to club up slightly, one or two clubs more than you would normally use for this distance. Focus on limiting your back swing to about half or two thirds of your normal backswing, commit to the shot but after striking the ball you're going to hold off from making a full follow through, stopping your swing about half way after hitting the ball.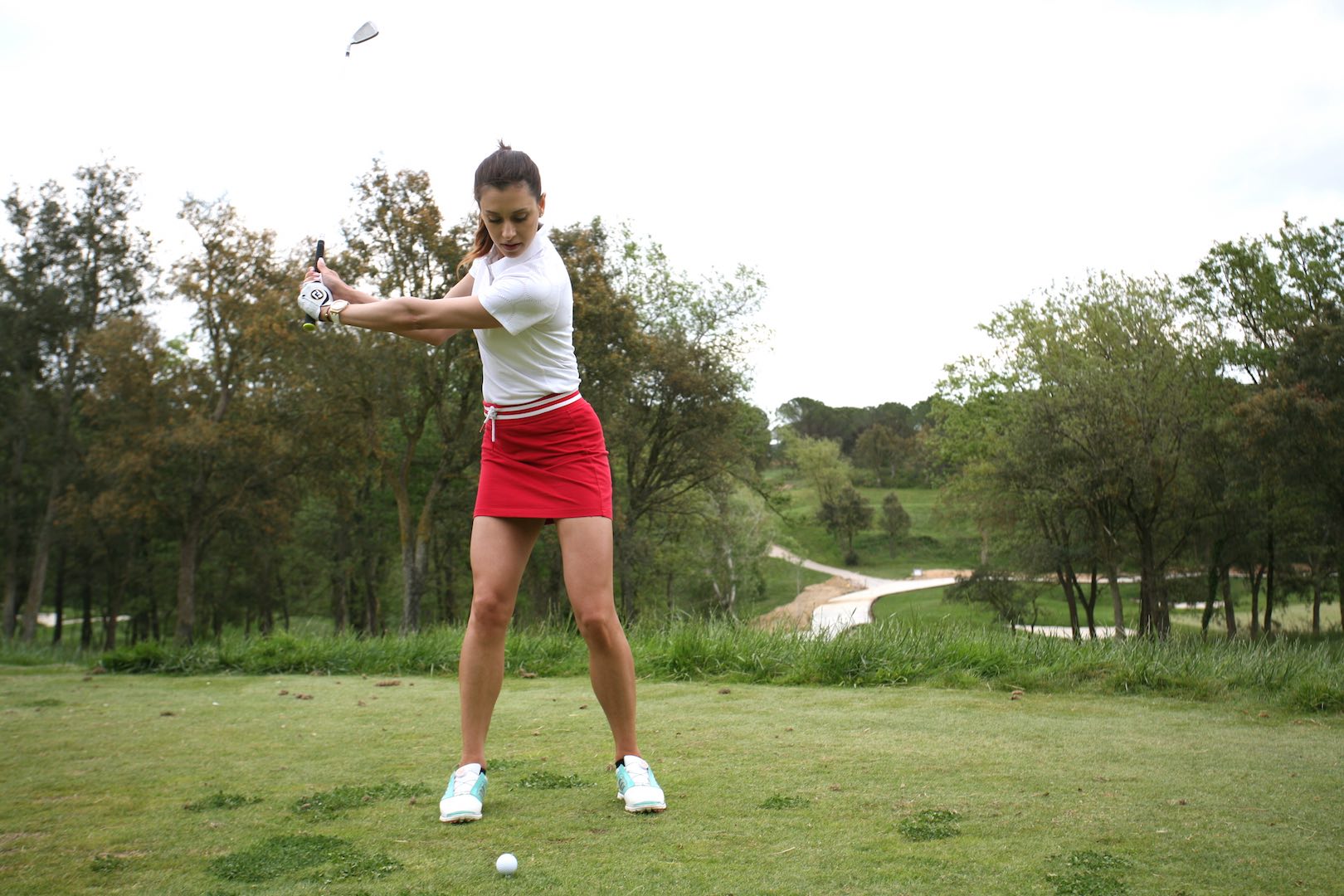 3) Holding off in this way creates way less spin on the ball and ensures a bullet-like low flight path.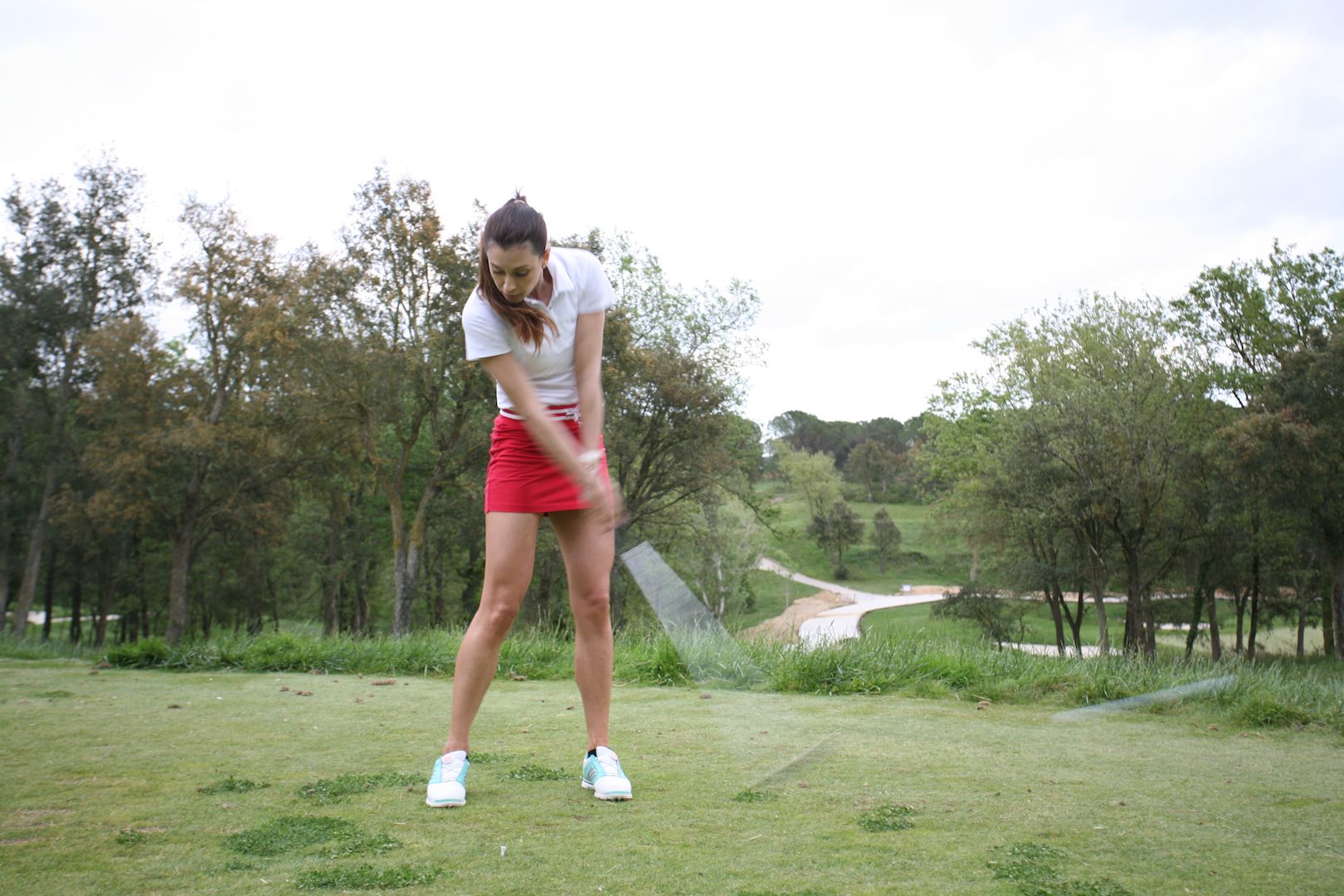 4) Boom, you're on the green while your macho playing partner who hit a hard, high shot with his normal distance club is scrambling about in the trees trying to find his ball.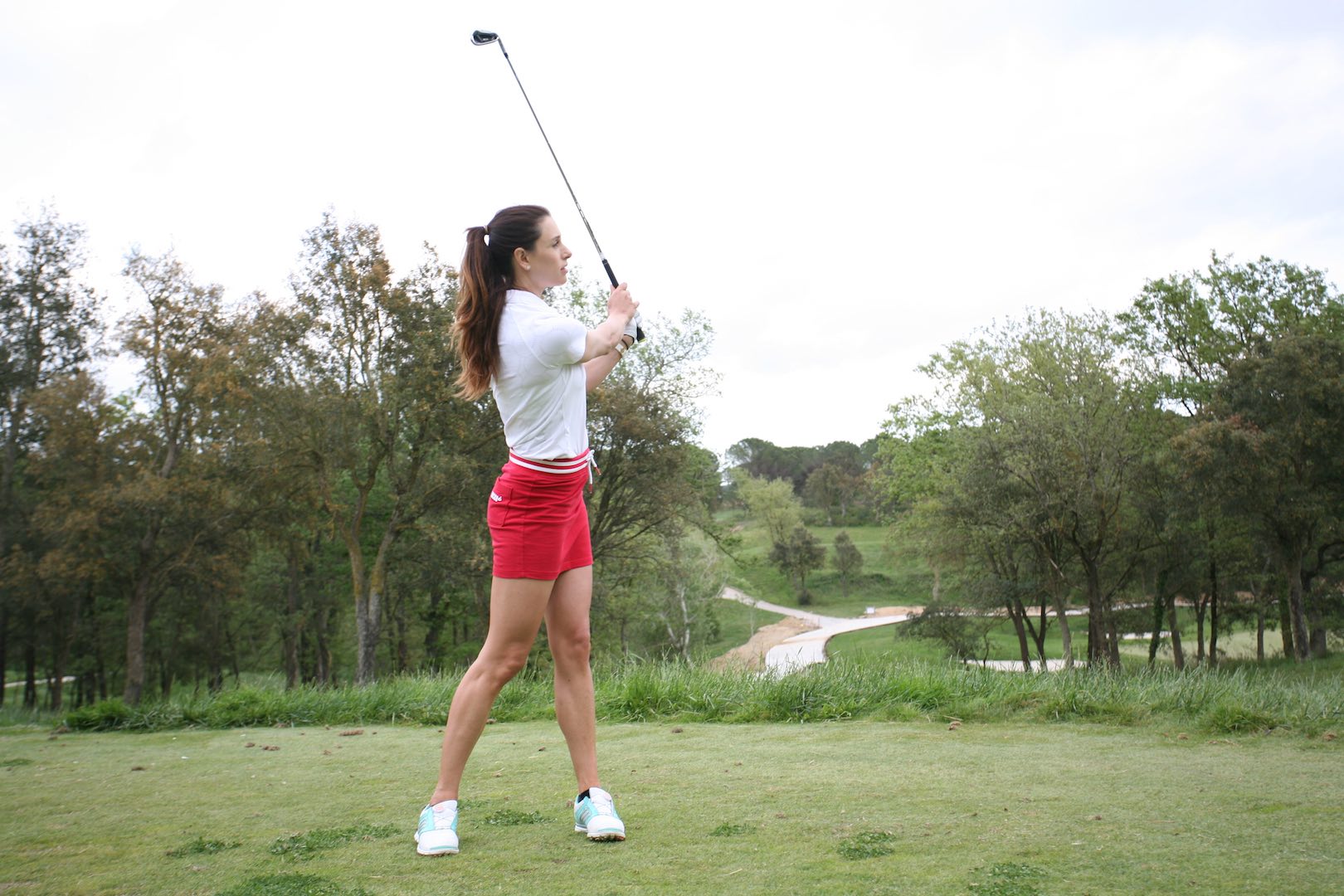 Watch the video: 
https://www.youtube.com/watch?v=BCTSsf8i8MA