GolfPunk Classics
Oct 18th, 2017
Furyk & Bjorn recreate iconic moment in golf history
By hitting balls off the Eiffel Tower
Words: GolfPunk
Thomas Bjørn and Jim Furyk have recreated an iconic moment in history by hitting golf balls off the famous Eiffel Tower, 41 years after the legendary Arnold Palmer became the first – and only previous person – to do so.
Bjørn and Furyk struck balls from the first floor of the Eiffel Tower towards the Champs de Mars, emulating the late great Arnold Palmer, who made history on October 14, 1976 when he teed off from the famous landmark.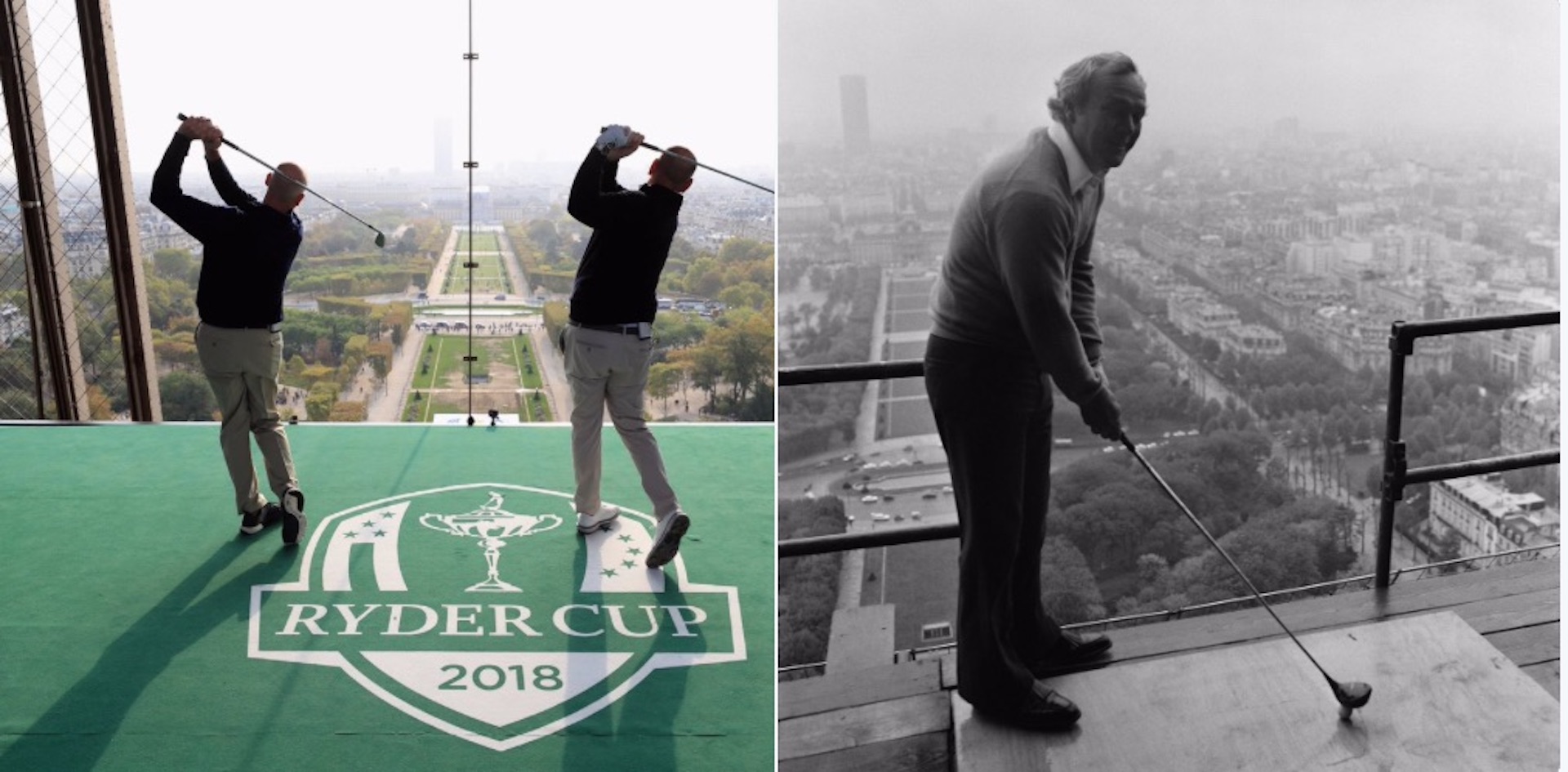 The recreation was part of The 2018 Ryder Cup Year to Go celebrations, as France continues the countdown until it hosts The Ryder Cup for the first time ever from September 28-30, 2018.
Fittingly, one of Palmer's Ryder Cup golf bags stood beside those belonging to the two captains as they hit balls from the Eiffel Tower – a further tribute to "The King", who passed away last year on the eve of The 2016 Ryder Cup at Hazeltine National.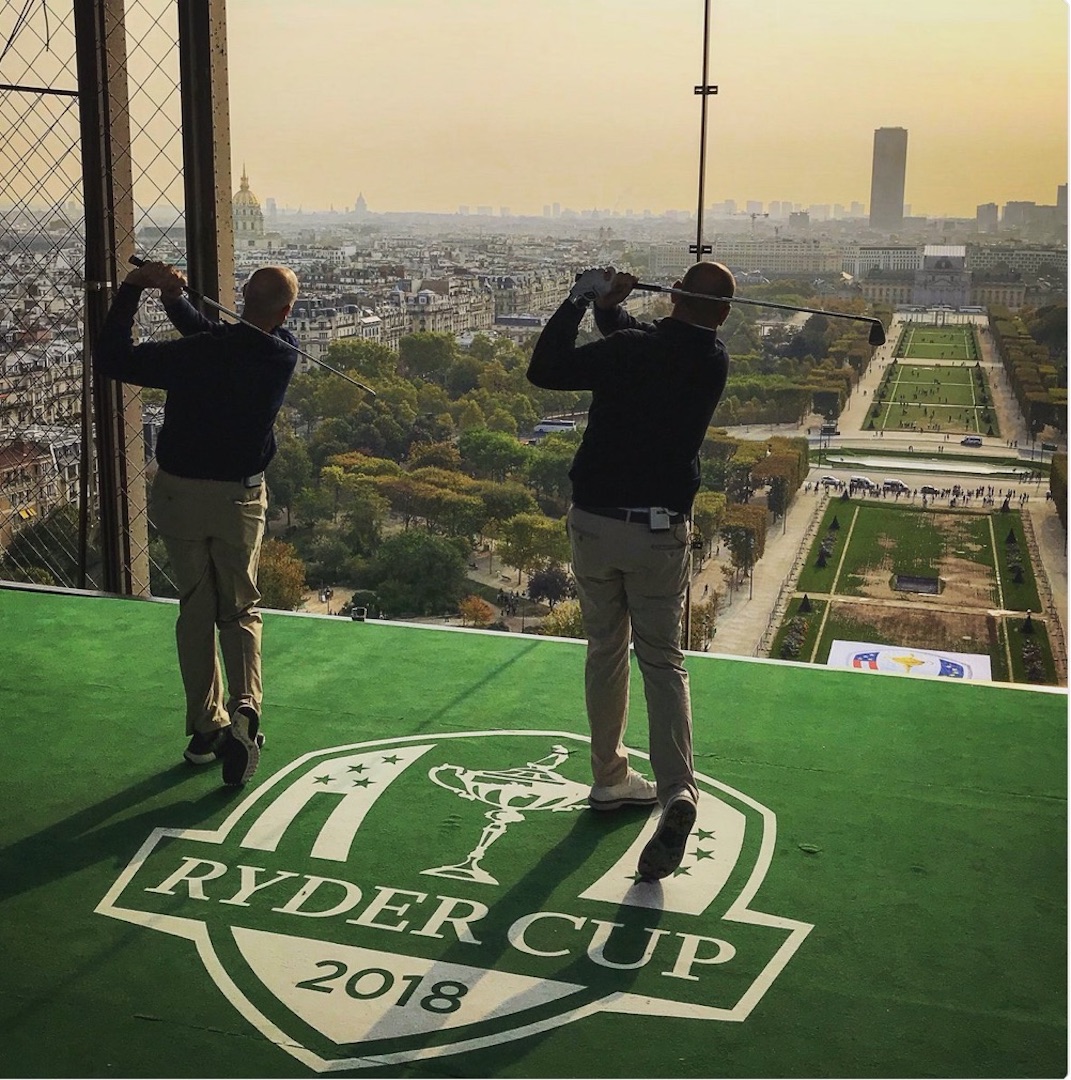 Bjørn said: "It feels like we have had a long list of unique experiences these past two days, but hitting balls off the Eiffel Tower was pretty special. I saw that picture of Arnold Palmer a while ago, and so to recreate that for the Ryder Cup, and for France, shows how big the Ryder Cup is and how France is really getting behind it.
"It was an amazing experience for Jim and me. It's going to take a while to sink in, and every time you see that photograph now it will remind you. It will stick with you for the rest of your golfing career."
https://twitter.com/rydercup/status/920363808752771073
Furyk said: "There is only one Arnold Palmer, but it was an honour for Thomas and I to be part of this, hitting balls from the Eiffel Tower, and everything else we have done. France has really rolled out the red carpet for us, so I must thank Ryder Cup Europe and everyone involved.
"We had dinner at the Palace of Versailles last night, we had breakfast with the President this morning and now we've hit a golf shot from the Eiffel Tower. It's incredible. I'm pinching myself – it seems a bit storybook, but it shows how big The Ryder Cup is and how important it is to a country like France to showcase how beautiful this country is and how wonderful Paris is."
Le Golf National, France, will host The 2018 Ryder Cup from September 28-30, 2018, when Europe will try to regain the Ryder Cup following defeat at Hazeltine National last year. Bjørn's team will be looking to extend an impressive winning record on home soil which stretches back to Valderrama in 1997.
Related:Callaway launches trour-driven irons for the better golfer