Golf Betting
Feb 2nd, 2022
PGA Tour Betting: AT&T Pebble Beach Pro-Am
Patrick Cantlay and Lee Hodges are two players to keep an eye on
The 107th PGA Tour is well underway. At the Desert Classic, presently known as the American Express due to its latest sponsorship, Patrick Cantlay and Lee Hodges led the way after the first round. These two players have made names for themselves in recent years, and we expect great things from them in 2022.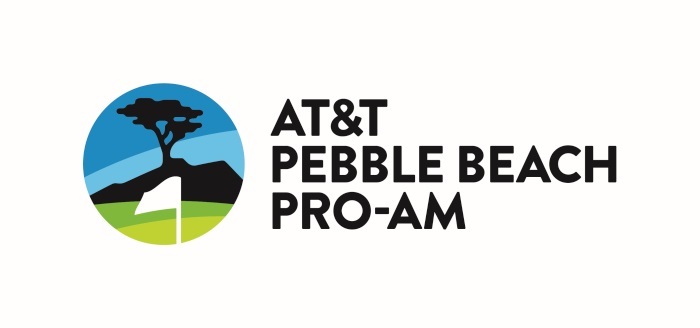 Cantlay sat out last week's Farmers Insurance Open and Hodges missed the cut but both players will be teeing it up at the AT&T Pebble Beach Pro-Am. Despite Hodges' slip up last week, we see both players as a good bet to continue their good form and contend at Pebble Beach.
The NFL may be the most popular sport to bet on in America, but there are plenty of fun alternatives. Betting on golf is underrated and given the ebbs and flows of the PGA Tour, a great way to increase the excitement, especially as the season's finale approaches.
If you're new to online sports betting, consider using a betting guide to help you get started and find the best bookmaker for you. Besides providing links to bookmakers, reviews and lists of which sports they cover, a guide will also show you which
promotional offers are available
.
Taking a look at the careers of Cantlay and Hodges may give us some insight into which one has the most potential to deliver at the upcoming tournaments.
Patrick Cantlay
Patrick Cantlay is a talented young player who almost lost his career. After a promising start and his first professional win at the Colombia Championship in 2013, he badly injured his back. As a result, he played in just one event in 2014 and not at all in 2015 or 2016. However, his return in 2017 was a dramatic one.
At his second start of 2017, Cantlay came second. He then played well enough in his remaining appearances to qualify for the Tour Championship. Since then, he has gone from strength to strength, winning six PGA Tour events, including the
2021 FedEx Cup Championship
.
One thing to bear in mind about Cantlay - he makes even the most challenging courses look easy. It looks like a stroll in the park for the man from Long Beach, California, as he posts excellent scores. He is such a talent that some critics have begun to debate whether or not
golf is now too easy
.
His awards are also reflective of his talents. In 2021, besides being the FedEx Cup Champion, he was also named the PGA Tour Player of the Year. Before turning pro, he had won the Jack Nicklaus Award, the Haskins Award and the Mark H. McCormack Medal.
Lee Hodges
Lee Hodges is a fresh-faced newcomer to the world of professional golf. He only turned pro in 2018, after spending his college career at the University of Alabama. During the 2020-21 season, he competed in the Korn Ferry Tour, not having qualified for the PGA Tour.
He came in 8th in his first Korn Ferry Tour. However, he won the WinCo Foods Portland Open, had nine top 10 finishes and finished almost all of his 36 appearances in the top 25. This year is his first time competing in the PGA Tour - and he's making the most of the experience.
A story coming out of the American Express tournament captures what sort of a person and golfer Hodges is. Nearing the end of his round, as he was mid-backswing, Hodges' caddy called out for him to stop. The wind had changed, and the caddy thought a different club might be more sensible.
Instead of being irate that his swing had been interrupted, possibly throwing off his momentum, Hodges paused and gave his caddy a chance to explain his thoughts. In the end Hodges switched his club for the one the caddy suggested. 
It was the right choice, his ball landed just past the hole and he holed out for a birdie four. This small interaction demonstrates Hodges's character, a patient and respectful pro with no visible ego clouding his judgment. Hopefully, he can hold on to those traits as his career progresses.
The AT&T Pebble Beach Pro-Am will give either Hodges or Cantlay the chance to shine ahead of the Waste Management Phoenix Open. These significant events on the West Coast Swing will provide valuable pointers to who might compete come the FedEx Cup Tour Championship or when the majors come along.
Cantlay has shown that he has the talent to win any event. Hodges is still new to the world of professional golf. It would be easy to assume that Cantlay is the form horse to watch. However, what we've seen from Hodges so far suggests that he just might be able to hold his own.
---
And another thing...