Golf Betting
Apr 28th, 2016
When Golf did a Leicester!
The outsiders who went all the way to the title...
Words: The Spiv, AKA Nicholas Severn
https://www.instagram.com/p/BEnflMcHLw8/?taken-by=lcfc
Football - it's a funny old game as they say. Not so funny for the bookies who stand to lose over £10 million if Leicester City win the League. Not that we want to jinx them, as they aren't over the line just yet. But at the start of the season, the Foxes were priced at 5000/1 to win the league. Last season they avoided relegation, this season they are just three points away from being crowned champions! Whilst many faithful Leicester City fans placed a bet at these odds, even they can hardly believe what is actually happening. Little old Leicester defying the odds against the likes of Chelsea, Manchester City, United, and Arsenal. It never happens right? 
Whilst golf betting hardly ever hits the peaks of 5000/1 there were, of course, times when the plucky underdogs took titles and cost bookies dear. Perhaps from now on we should call it "doing a Leicester." So here are some players who did just that, did a Leicester and won their lucky backers a lot of money in the process. 
John Daly 1000/1 (USPGA)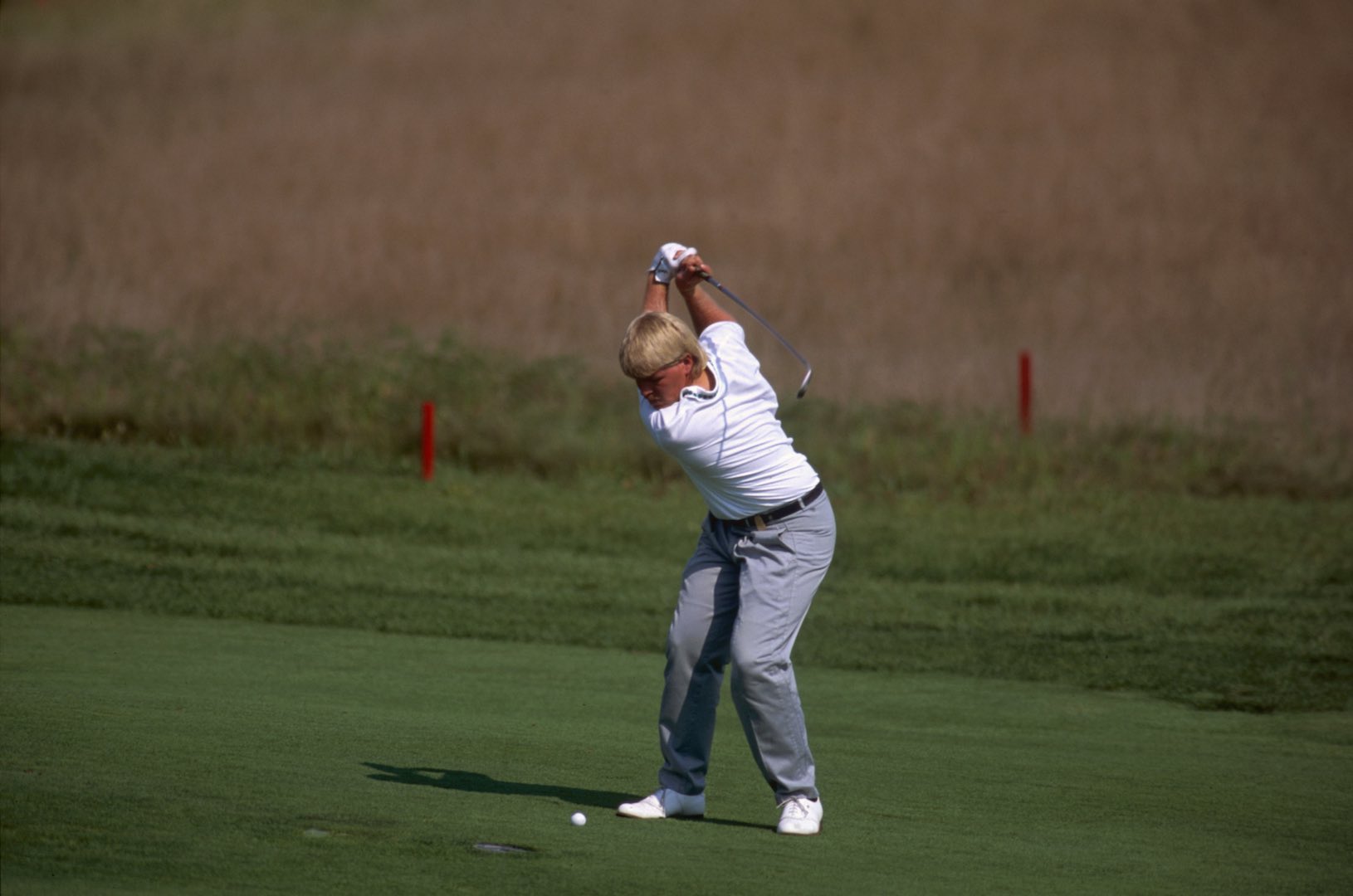 Quite possibly the greatest golf bet ever if you were lucky to place it. Daly was the ninth reserve. He simply shouldn't have been there. When Nick Price withdrew from the championship the reserves were called. None of the eight reserves could make it but Daly could. Back then he was pretty unknown but he was soon to be very famous.  As the man who shouldn't have played he defied all odds as he gripped it, hit it and won it! To prove this was no fluke he would later win The Open at St Andrews in 1995...only this time his odds were down to 66/1.
https://www.youtube.com/watch?v=_n6OyLCaAR0
Todd Hamilton 600/1 (The Open)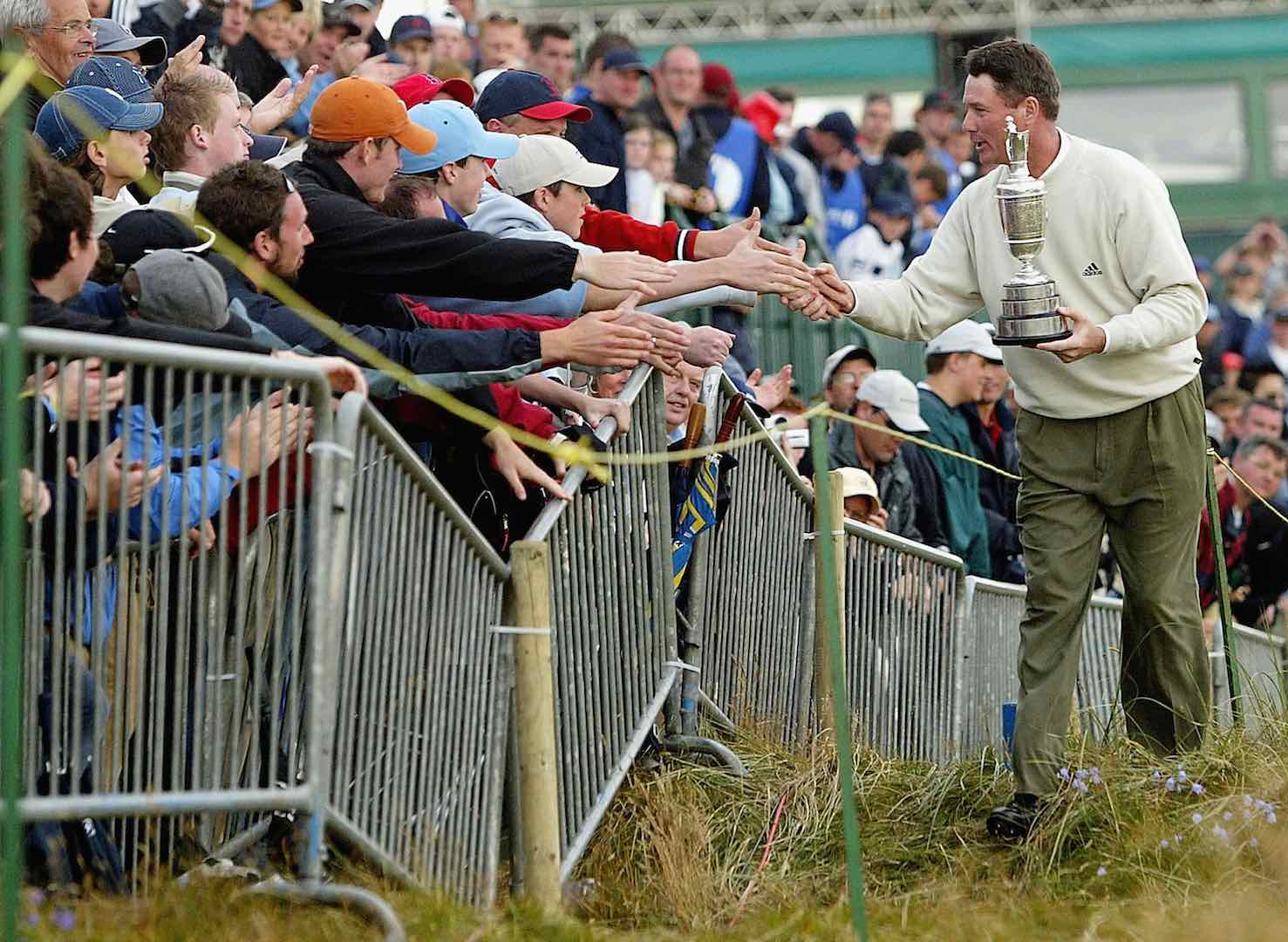 Hamilton's price before tee off was 600/1 (ok hardly as much as Leicester but hey, you get the point). The American entered Royal Troon in 2004 as a massive outsider. The favourite was, you guessed it, Tiger. Yet, Woods could only finish in a tie for 9th as Hamilton and Ernie Els would fight out the playoff. Hamilton managed four pars on the playoff holes to beat Els and in doing so became one of the biggest outsiders to lift the Claret Jug. Fancy him for Troon again? Well, he's currently at 500/1.
https://www.youtube.com/watch?v=xyzoW8J4ifg
Ben Curtis 300/1 (The Open)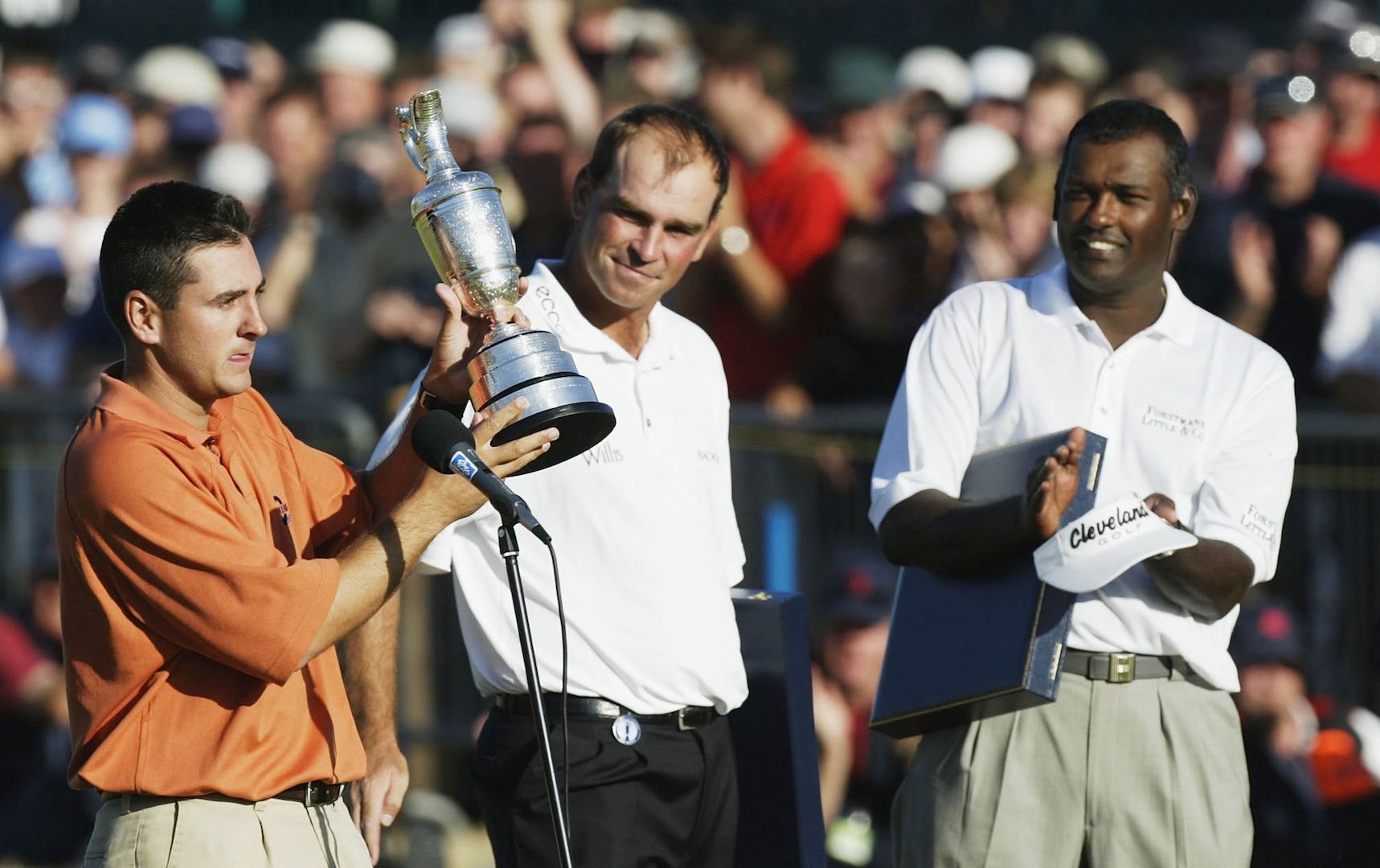 Curtis arrived at The Open at Royal St George's Golf Club in 2003 as an unknown. Not even he expected to lift the Claret Jug...but he did!  The only man to score a combined total under par that would give him a one-shot victory.  Whilst 300/1 is hardly in the same league as Daly and Hamilton, few thought he would be in with a chance. That day, Curtis did a Leicester! 
https://www.youtube.com/watch?v=MgBjvQjiX7w
Paul Lawrie 400/1 (The Open)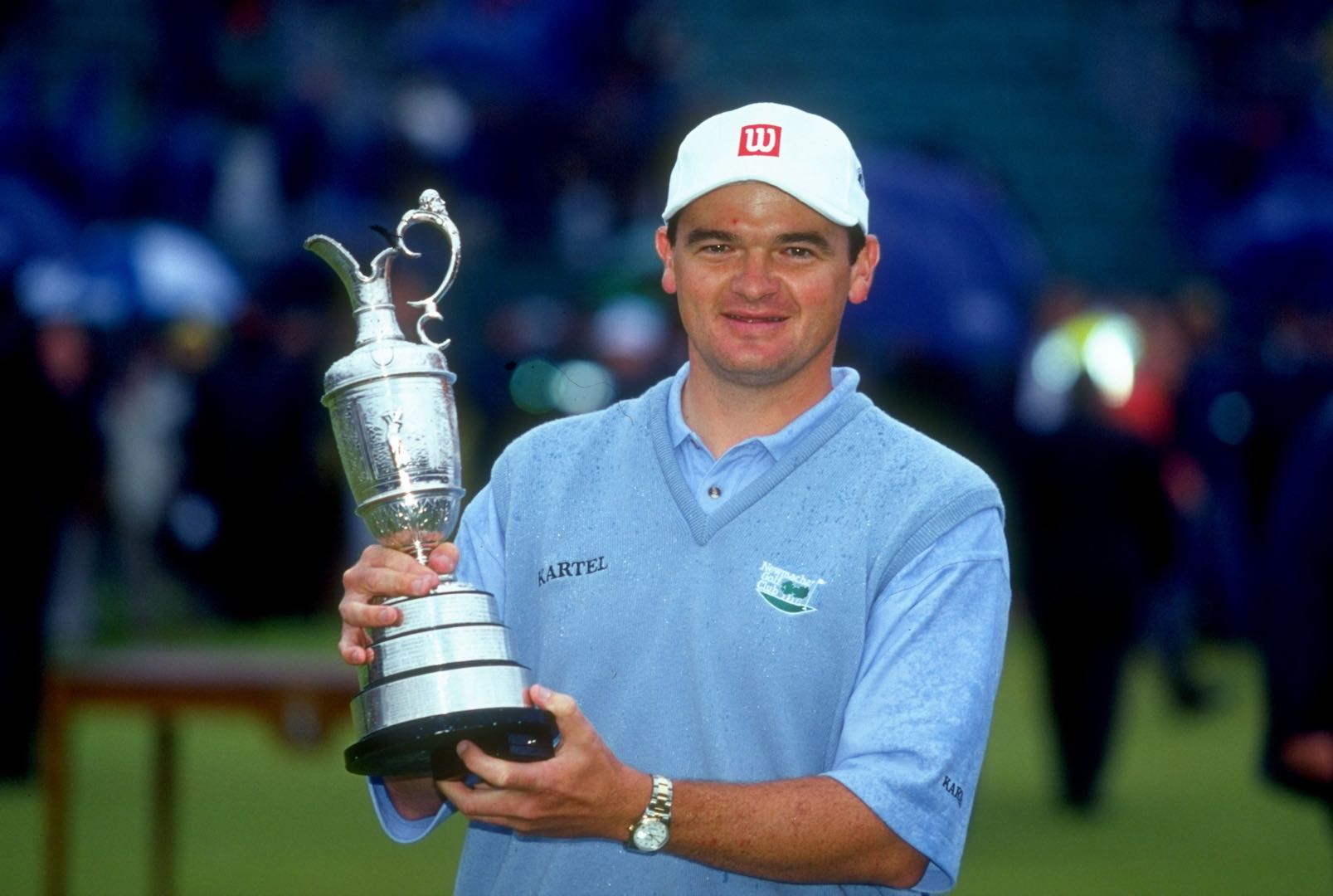 Some bookies had Lawrie at 400/1. However his odds dropped even before the first ball was hit at Carnoustie. Did people know something we didn't? Well, it looked unlikely as Lawrie was 10 shots behind at the end of the third round. He would go on to become a Scottish legend following an epic, gritty final day comeback. A playoff victory would see this outsider walk away with the Claret Jug. 
https://www.youtube.com/watch?v=au9b1nMKH4s
Shane Lowry 175/1 (Bridgestone)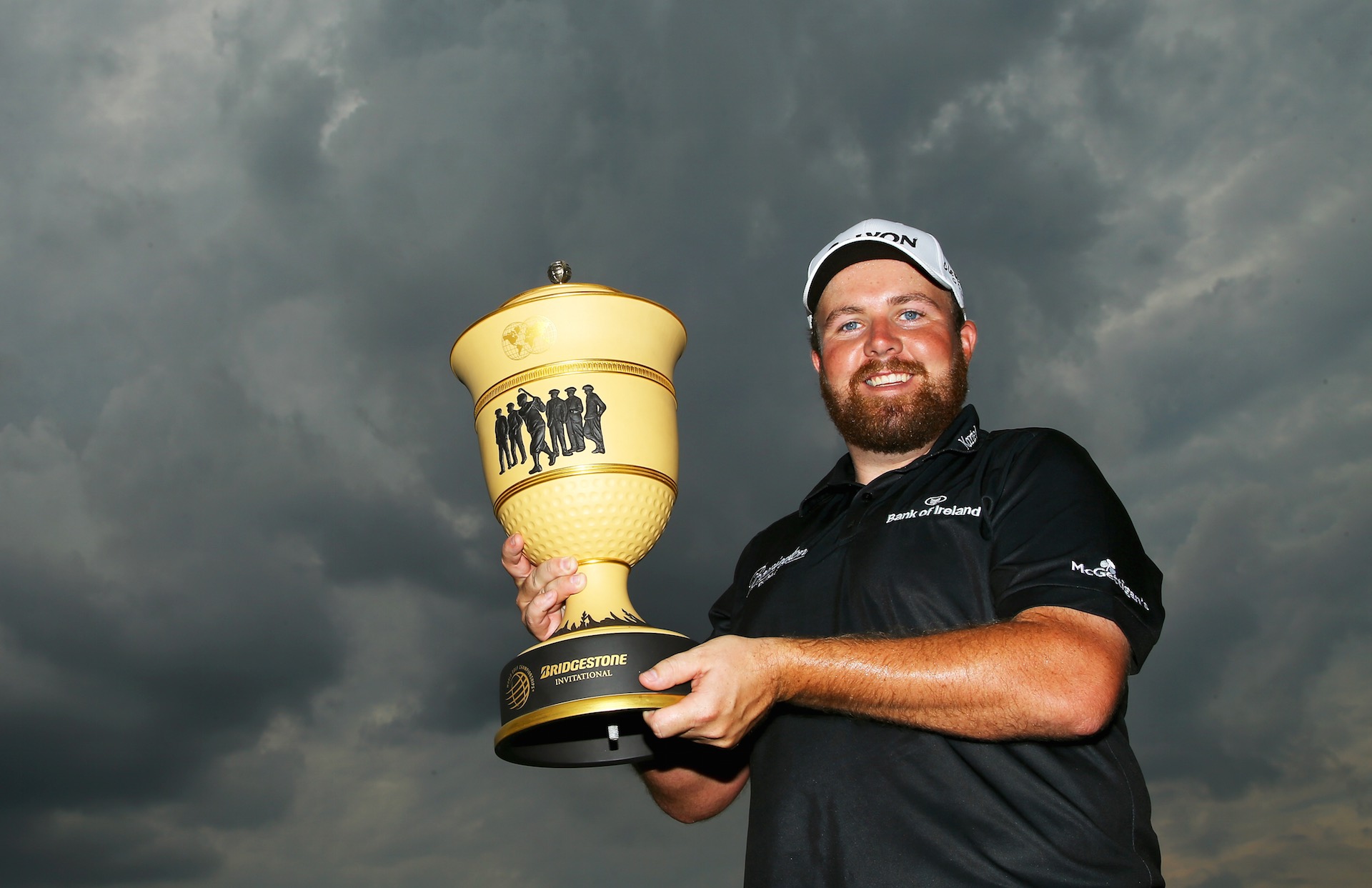 Ok, compared to others his odds are low. It's also wan't a major victory. But this one is personal. Back when I first started as the Spiv, I had this one. Urged people to follow, yet many didn't. Odds are too high, you're mad. But a little bit of optimism goes a long way. Lowry's win at the Bridgestone was the Spivs biggest published odds win to date. That was the closest I've ever had to doing a Leicester myself. So sometimes the impossible is possible.   
https://www.youtube.com/watch?v=fsZI_1GSOxU
TAGS: Leicester City, Leicester, John Daly, Todd Hamilton, Betting, Ben Curtis, Shane Lowry, Paul Lawrie, Golf Betting, 2016