Golf Betting
Apr 3rd, 2017
Golf Betting: Past Masters Champions
Great odds with guys that know their way around Augusta
Words: Keel Timmins Photography: Getty images
GolfPunk's new gun-slinger writer Keel Timmins has noticed that past Masters champions, no matter how old, have a habit of blazing up Augusta no matter what their form elsewhere.
Very interesting... Especially as GP's Editor had a nice each way bet on Bernard Langer at 1,000-1 to finish top 8 last year. You may remember he was right up there. Right until the end. He finished 9th... Better luck to yous guys...
The Masters 2017 – Who can add another Green Jacket to their collection?
Jordan Spieth – 8/1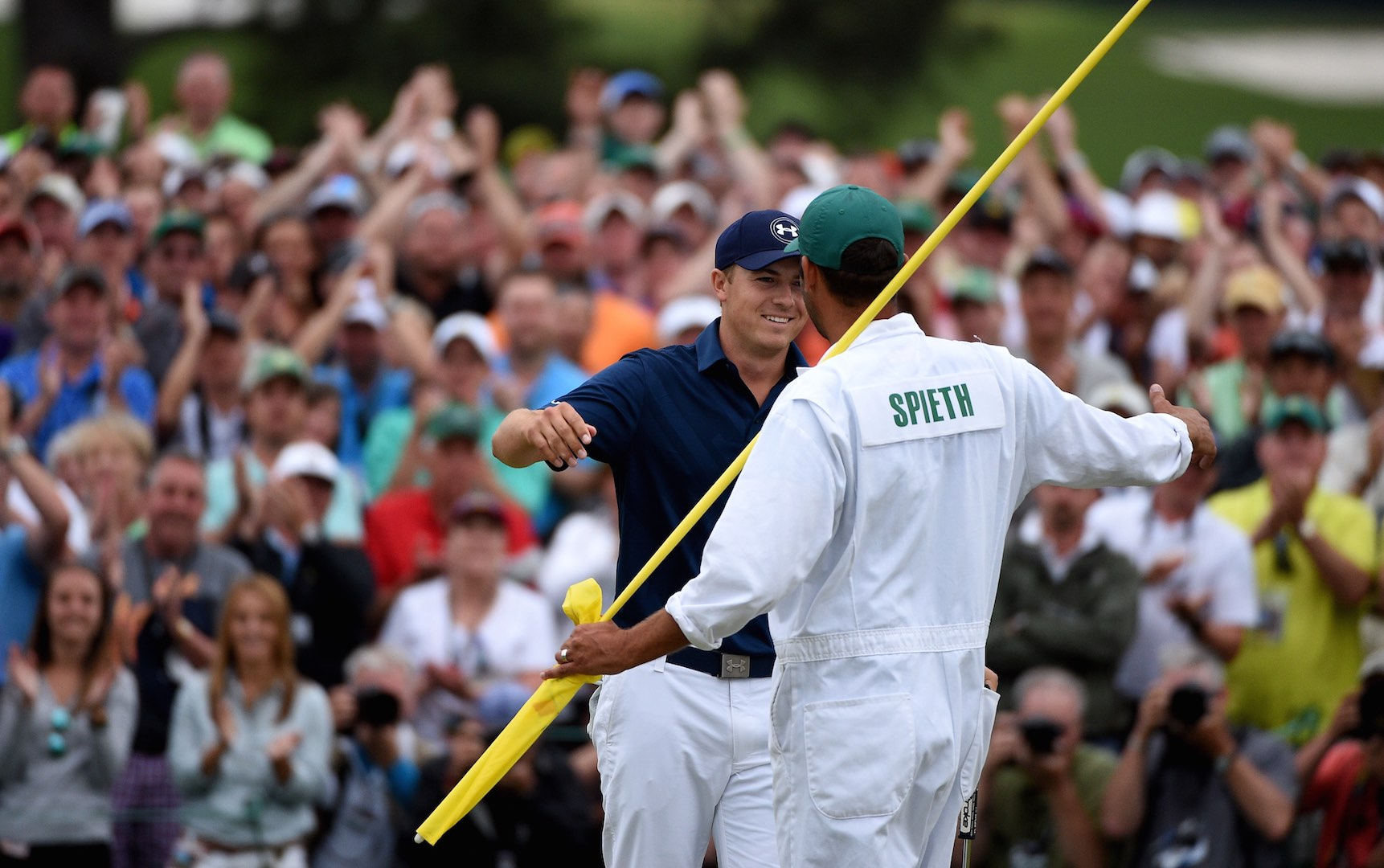 Winner in: 2015
Third favourite overall, Jordan Spieth you could argue is actually the man to beat this week. Three previous starts here have led to a victory and two runner up finishes, and he really should have won last year but for Danny Willett to swoop in on the back-nine after a calamitous quadruple bogey on the infamous 12th hole. If he does find himself in contention on Sunday afternoon, mental strength will be required to fire a short iron into the heart of the green on that par 3, and avoid another watery grave.
Adam Scott – 40/1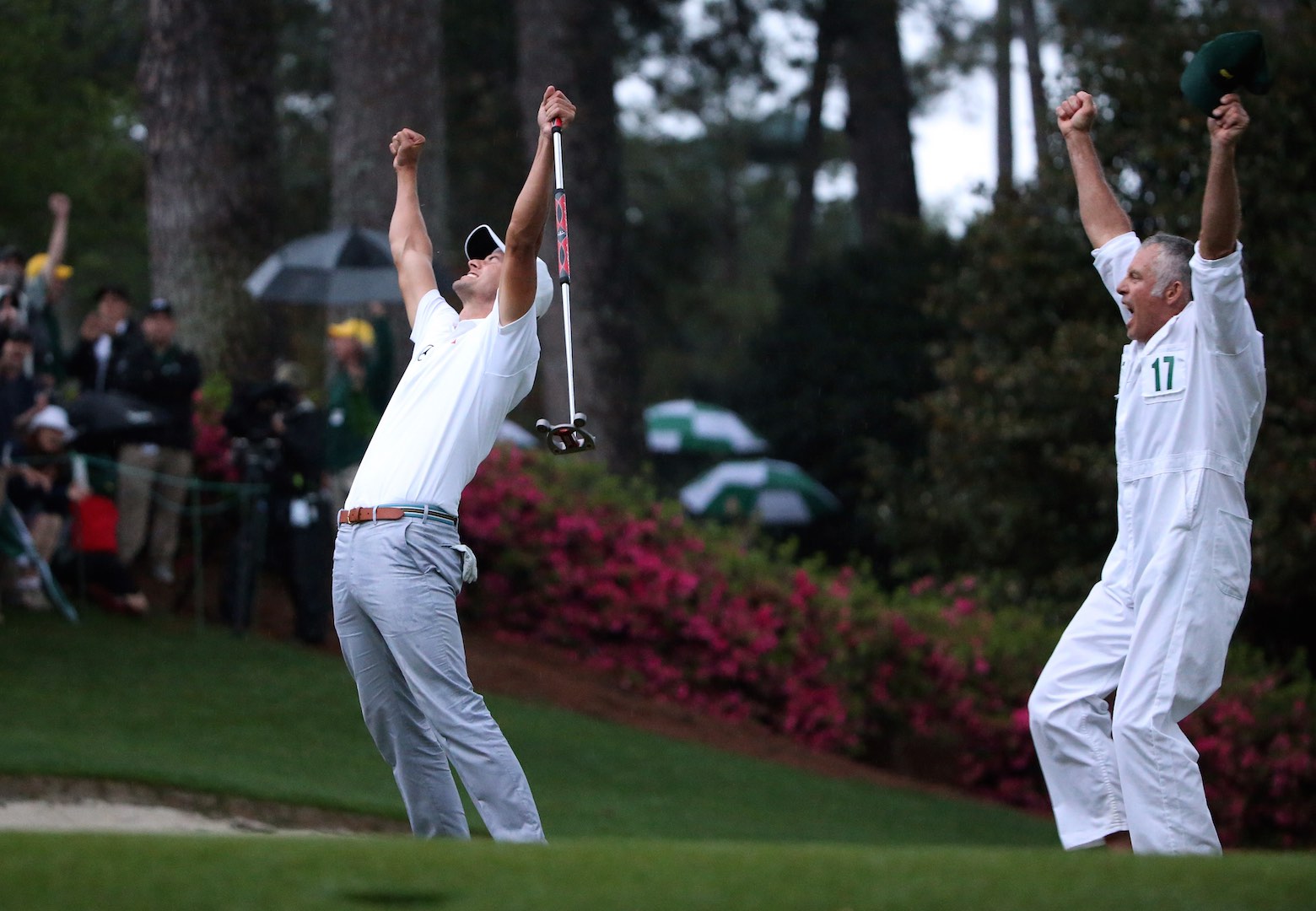 Winner in: 2013
From tee-to-green, there are not many better players in modern golf. But ever since being forced to revert to a short putter, the Aussie has looked a shadow of his former self. His current putting stroke has the tendency to crumble under pressure, and putting on the lightning quick surfaces of Augusta National will expose even the tiniest of weaknesses. Expect a solid showing without really contending.
Phil Mickelson – 30/1
Winner in: 2004, 2006, 2010
Incredibly, Lefty's last professional win was 4 years ago at Muirfield in the Open Championship. He has played great golf since then, and was perhaps unlucky to come up against an immovable Henrik Stenson at last year's Open, but if he's going to win again it will probably come at Augusta, a place he has had such success at in the past. Two missed cuts in the last three years is troubling, but Phil has the ability of popping up when you're least expecting him to, and he knows that time isn't on his side.
Bubba Watson – 50/1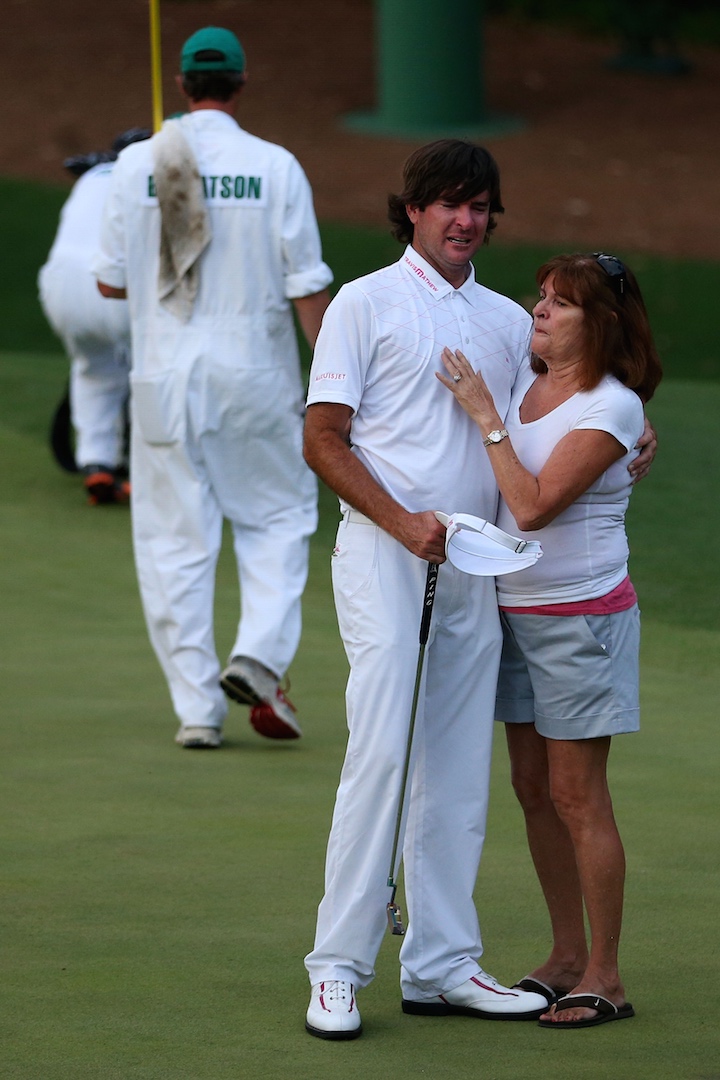 Winner in: 2012, 2014
Other than being a two-time Masters Champion, it's hard to make much of a case for Bubba Watson this week: poor form, poor approach play, poor short game and poor putting. Oh, and multicoloured golf balls. Winning around Augusta with a bright pink golf ball isn't really worth thinking about. That being said, Bubba is still one of the best players in world golf at driving the golf ball, and if he can find some sort of form with the irons and putter then he could put in a good showing. A poor weather forecast for the whole week though is troubling, because the thing that Bubba hates more than anything else is mud-balls.
Charl Schwartzel – 80/1
Winner in: 2011
The win here six years ago came because of a hot back-nine, as well as Rory McIlroy collapsing to a final round 80 after leading by four shots going into the final round. The South African certainly has a solid game but nothing really stands out, apart from an above average approach game. Has missed the cut here twice in the last three years and has failed to finish inside the top 20 ever since his win in 2011. Difficult to see him contending, especially with the incredible talent at the top of the field.
Danny Willett – 125/1
Winner in: 2016
Like Schwartzel, relied on a meltdown from the front runner to pounce late and claim his first major championship. Ever since that win last year, it's been a bit of a nightmare for Willett who hasn't really lived up to the expectation. So far this year, the driver has been crooked as well as a below average putter. Does tend to perform on these tree-lined courses though and will be determined to find his game and put up a valiant defence of his title. If an Englishman is to win, unfortunately it probably won't be Willett.
Zach Johnson – 125/1
Winner in: 2007
Took advantage of the awful conditions ten years ago to win his Green Jacket, but hasn't really impressed around Augusta since then, missing the cut four times. Johnson's last win came at the Open Championship at St Andrews in 2015, and went on a nice little run in the summer of last year, but has under performed since then. Augusta National is seemingly getting longer at every single renewal, and unfortunately for Zach, will probably play too long for him – hitting long irons or even woods into some par 4s will be a tough task. Wouldn't be a surprise to see a Johnson win this year though, just not of the Zach variety.
Angel Cabrera – 200/1
Winner in: 2009
It's fair to say that El Pato loves The Masters. Seemingly only ever turns up for this event every year; regular tour events just don't cut it for the Argentine. Won here eight years ago, and has finished inside the top 10 six times since 2001, including a play-off loss to Adam Scott in 2013. Has plummeted to 625th in the world, but a promising showing last week at the Shell Houston Open, including a walk-off hole-in-one on the 72nd hole, bodes well for another charge at a Green Jacket. It would be great to see one of the game's most interesting characters claim another win, but Angel's inability to string together four good rounds will probably cost him.
Fred Couples – 500/1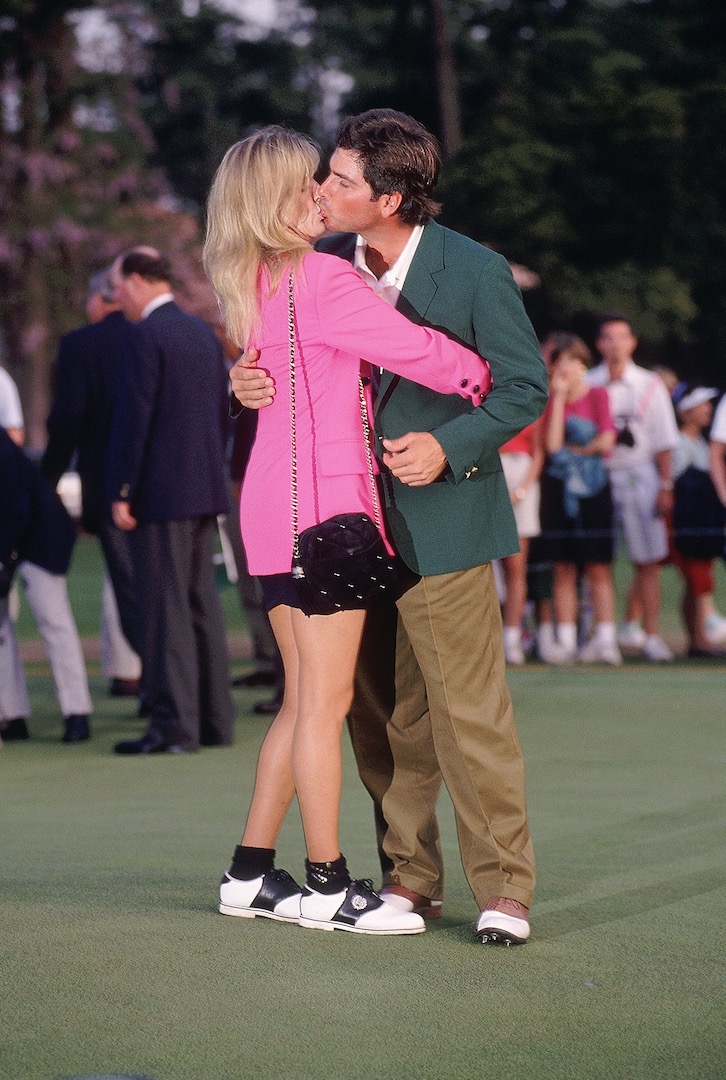 Winner in: 1992
It's always interesting to see how the best players from the past get on in the Masters, playing against the robotic-like youngsters. The swing-easy Couples has been playing very nicely over on the PGA Champions Tour, winning the Chubb Classic two months ago, and contending in the other three events he has played so far this season. Finished 6th here in 2010 and then finished in the top 15 every year until eventually missing the cut in 2015. Decided to miss last year's event but will be eager to see how his game shapes up against the best in the world. Certainly has a great chance of being the low senior.
Bernhard Langer – 500/1
Winner in: 1985, 1993
The impressive 59-year-old still contends every week on the PGA Champions Tour and evidently loves it around Augusta. Has won here twice and finished in the top 10 seven times over his lengthy career, perhaps the most impressive and more relevant to us though: an 8th place finish three years ago as well as a top 25 finish just last year. Soft conditions will probably knock his chances but it wouldn't be a surprise to see him make the cut quite comfortably. Will be looking to beat Steve Stricker and Fred Couples to the spot of top senior.
Vijay Singh – 600/1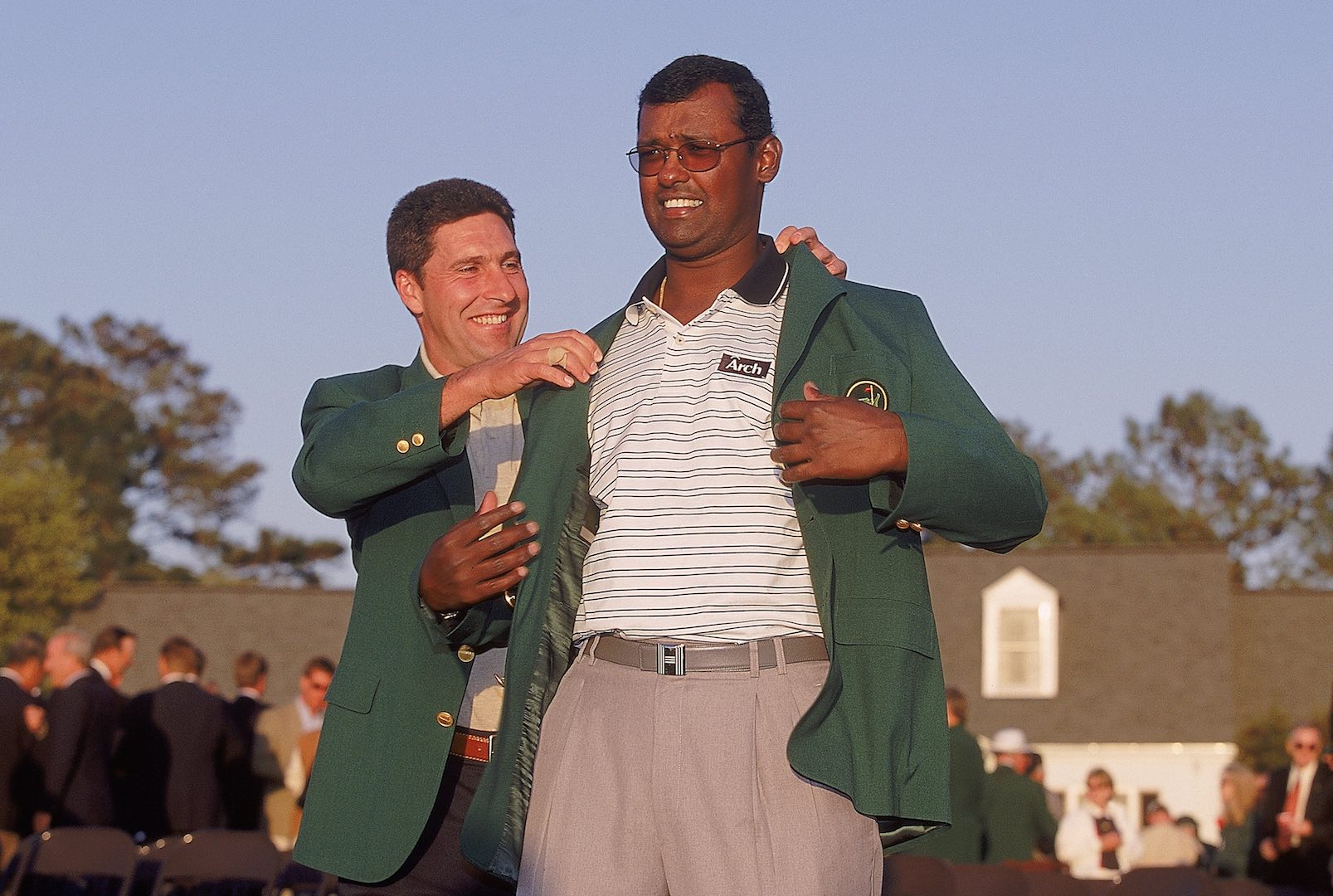 Winner in: 2000
Still tees it up on the PGA Tour most weeks, but has missed six cuts in his last seven starts. Always working hard on his game but three missed cuts here in the last seven years perhaps signals the end of the 54-year-old contending around Augusta again. Faces stiff opposition for the spot of top senior, but an eventual missed cut seems very likely.
Jose Maria Olazabal – 2000/1
Winner in: 1994, 1999
Made the cut here in 2013 and 2014 but hasn't really impressed around Augusta since a 3rd place finish in 2006. Starting to play more regularly on the PGA Champions Tour after health issues in 2016, but isn't in the same league as Langer and Couples at this moment in his career. Received invites in two events on the European Tour at the start of the year, but failed to break 70. Big ask to make the cut here.
Trevor Immelman – 2500/1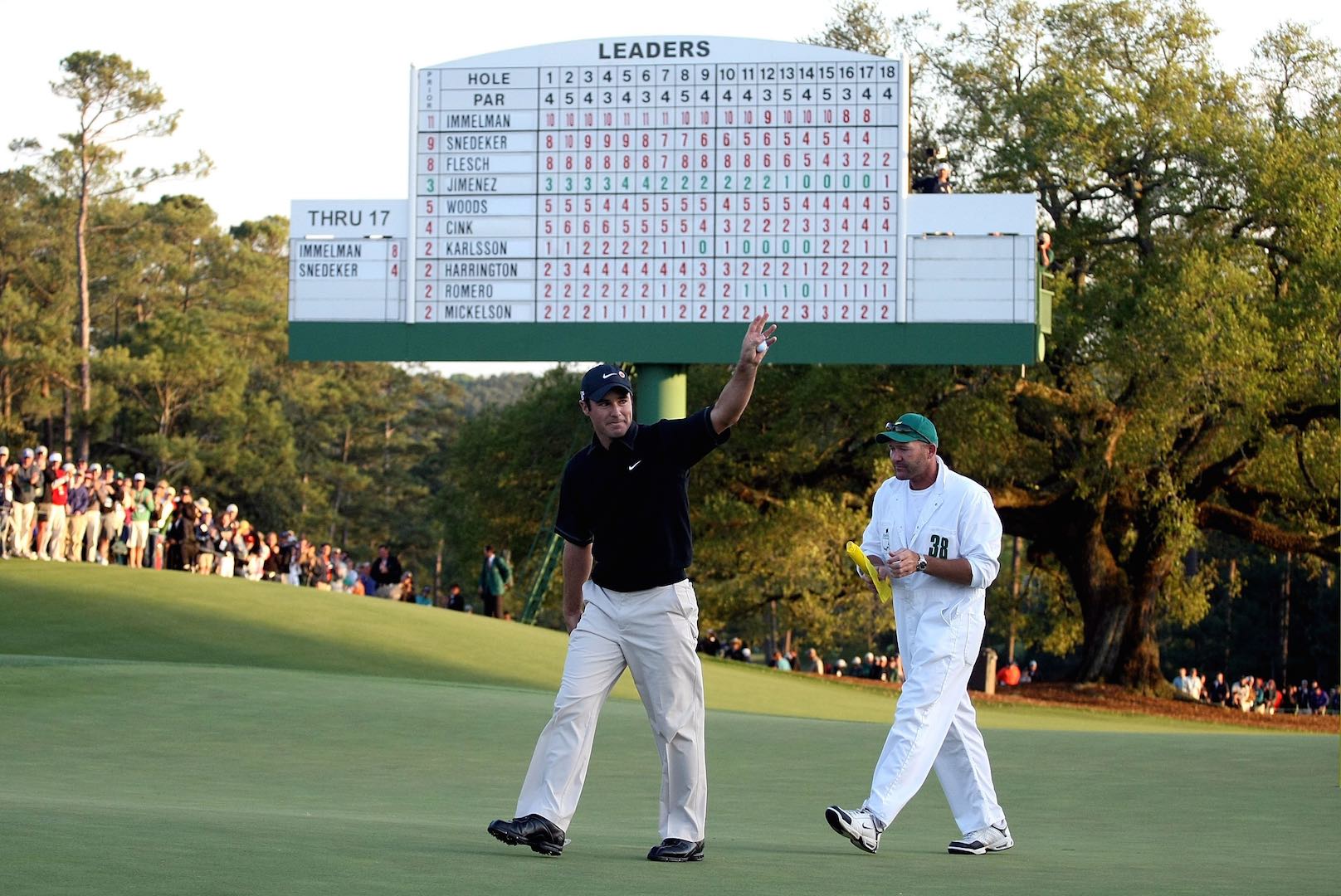 Winner in: 2008
The 2008 champion has been desperately trying to stay relevant, but has missed 13 cuts in his last 14 starts. The South African does have decent course form around Augusta, but has missed the last three cuts. The world number 1899 is 2500/1 for a reason.
Larry Mize – 2500/1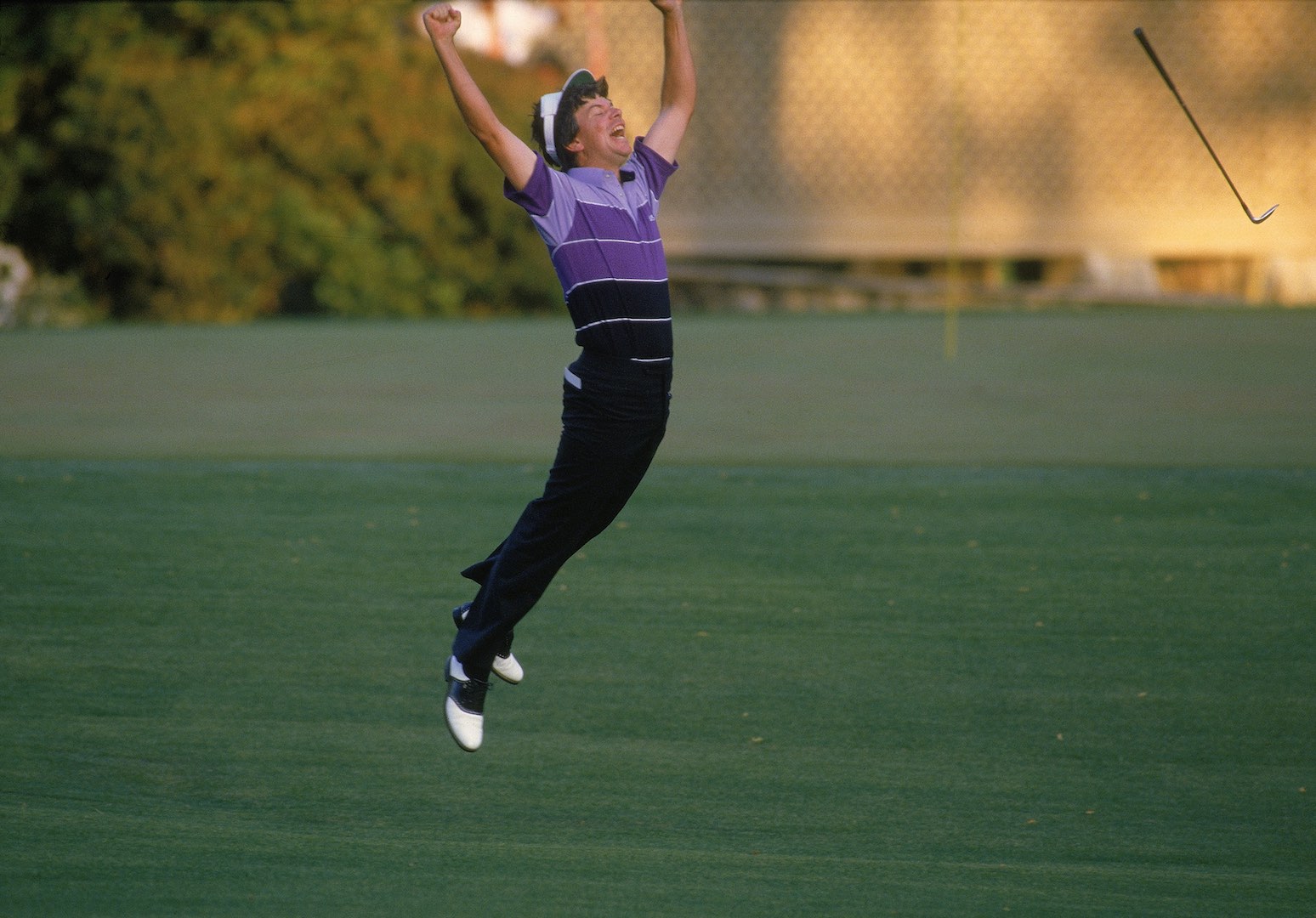 Winner in: 1987
Surprisingly made the cut last year, but the best the 1987 champion has mustered in the last 22 years is a 23rd place finish. Has been plodding along quite nicely on the PGA Champions Tour, finishing 10th at the Chubb Classic two months ago.
Ian Woosnam – 2500/1
Winner in: 1991
Like Mize, Woosie has been putting together decent performances on the PGA Champions Tour without really contending. Finished 4th in the US Senior Open Championship last year, but has missed the cut around Augusta National each time in his last eight attempts.
Mark O'Meara – 2500/1
Winner in: 1998
The two-time major champion has been playing on the Champions Tour this year but hasn't contended. Made the cut and went on to finish 22nd two years ago which was incredible considering he's missed nine cuts in the last ten starts here.
Mike Weir – 2500/1
Winner in: 2003
Like Immelman, desperately trying to remain relevant in modern golf. Unfortunately for him, it isn't working. The 2003 champion has either missed the cut or withdrawn from his last 23 starts. Currently ranked 1884th in the world. If he makes the cut it would be a miracle.
Sandy Lyle – 5000/1
Winner in: 1988
Showing no signs of life on the PGA Champions Tour or European Senior Tour. Made the cut in 2013 and 2014 as well as finishing 20th in 2009. Missed the cut the last two years and will more than likely miss it again this year, but is probably unfortunate to be the biggest outsider in the field.