Golf Bedlam
Dec 1st, 2017
TV soap Emmerdale giving golf a bad name
Dingles in peril...
Words: Tim Southwell Styling: GolfPunk
You Give Golf A Bad Name No23: Tom Waterhouse out of Emmerdale...
It seems there is trouble at 'mill in Yorkshire TV soap land. Tom Waterhouse (putting below), who's currently dating Debbie Dingle whoever that is, has let slip that he has bad intentions as far as the Dingles are concerned.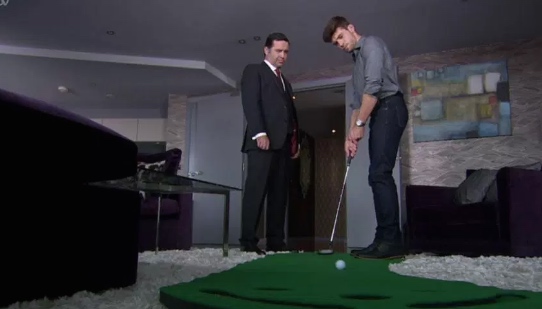 Concerns were raised when Waterhouse (above right) told Debbie Dingle herself, that he had no interest in sports, only to be in a scene shortly after practicing his putting in his flat.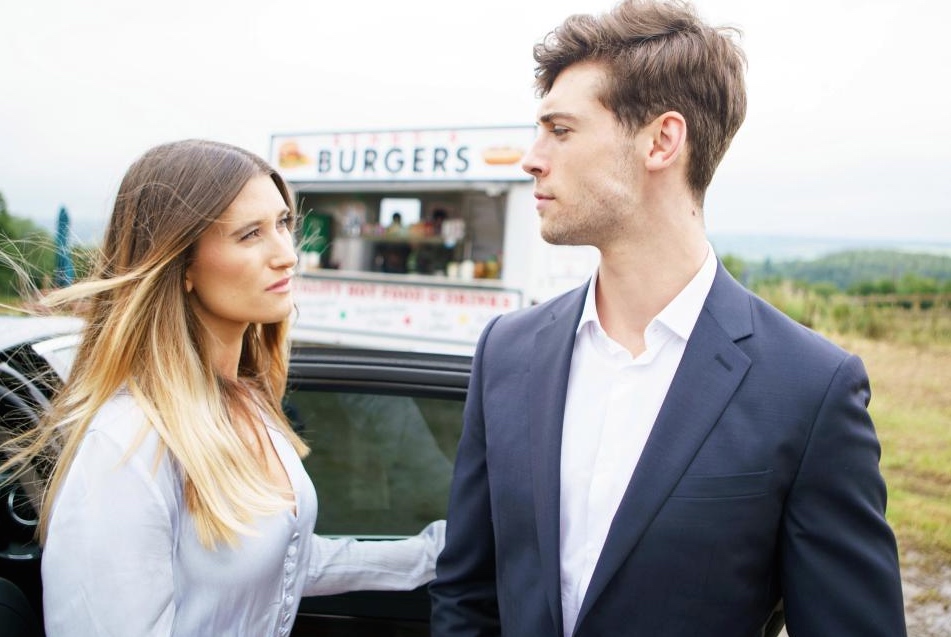 Tom knows how to treat a lady: Burger and chips followed by a quick turn around the crazy golf emporium...
Events took a sinister turn when, during his practice session, Tom's henchman Graham Foster urged fellow conspirator Tom not to "deviate away from the plan". The plan, we believe, is to build a golf course which is all fabulous and groovy, but in doing so they will be making the Dingles homeless...
Viewers were left convinced that Tom is the evil genius behind the development project, and they took to Twitter with their theories.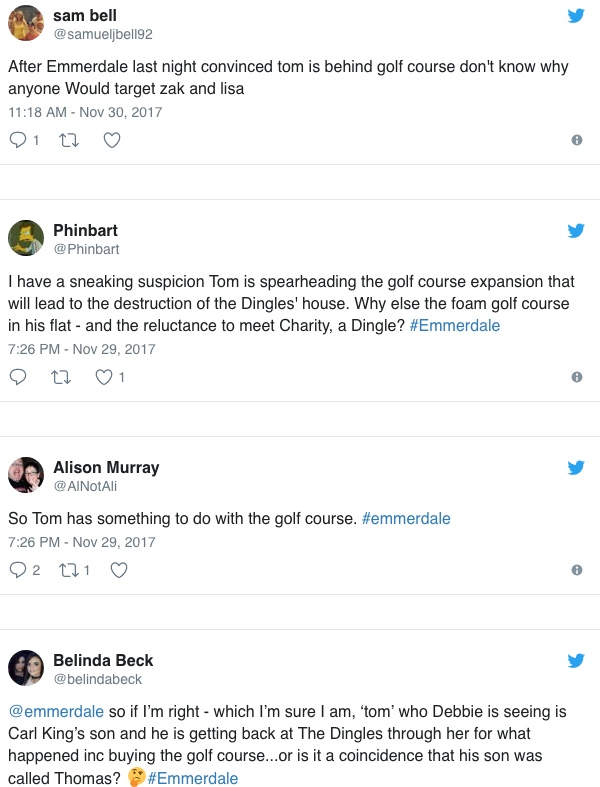 Tom's practice putting green was spotted when Debbie arrived at this place, and he later played a game while chatting with his Jag-driving sidekick, Graham.
As the case continues, we are left to ponder just how damaging to the game of golf all this could be. Emmerdale swept the board at the recent Soap Awards and (I'm going to put a stop to this right now! – Ed)......
Related:
Yesterday's Golf News Today: Rory McIlroy unwitingly pens Rhianna's We Found Love In A Hopeless Place