Golf Bedlam
Apr 16th, 2018
Top 6 Customised Golf Carts
You'd better start saving for one of these
Words: Alfie Southwell
Check out our Top 6 customised golf carts.  They may cost you a small fortune to buy one, but you'll be the coolest person on the fairway.
6. The Porsche Cayenne Golf Cart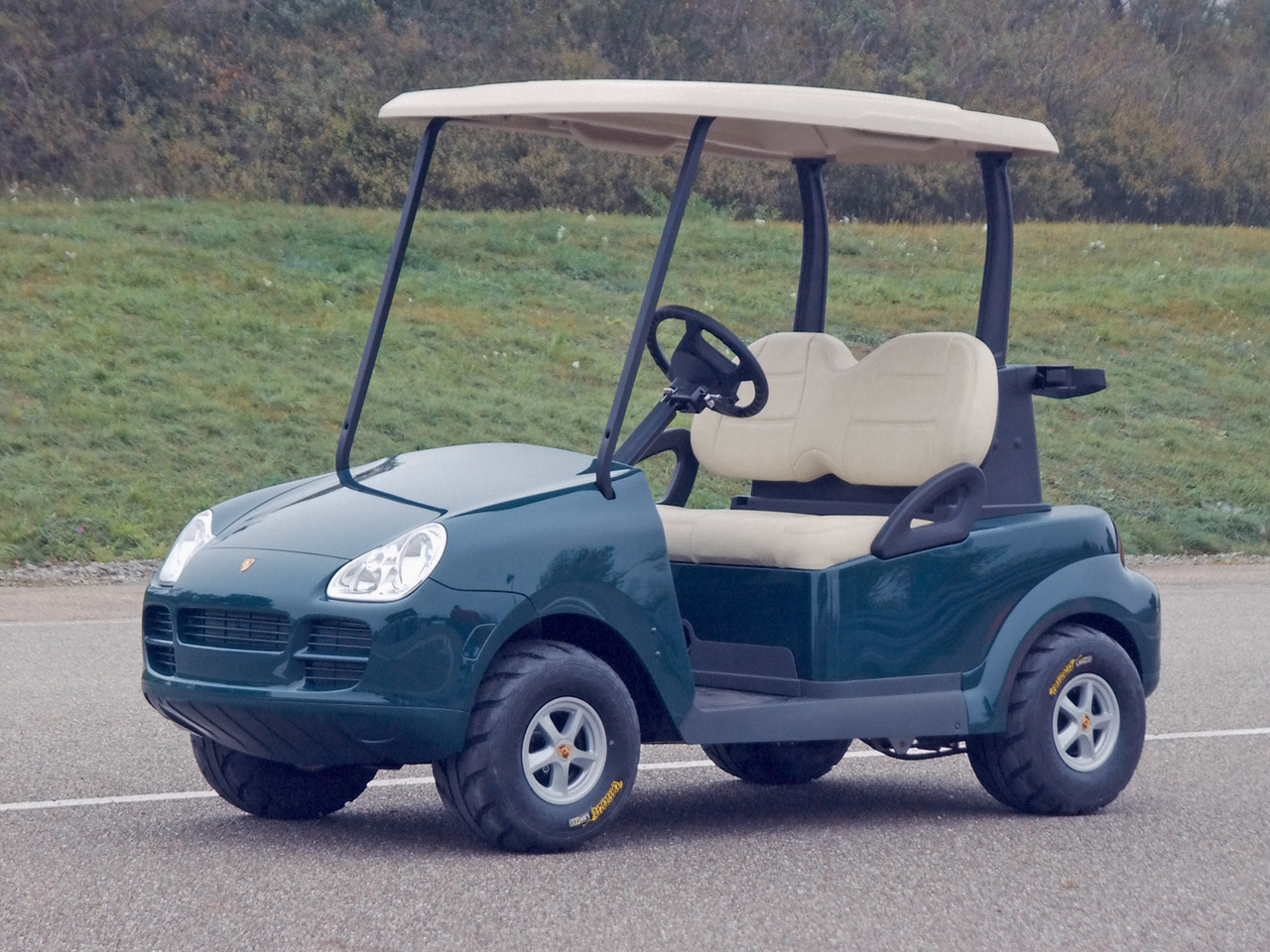 This little beauty is like  a mini version of the Porsche Cayenne, measuring just 2.7 metres in lengh and 1.25 metres wide.  It is a an exact replica of the car, with it's front fascia, wheel arches, headlights and 20 inch wheels, and with a top speed of 19 mph you'll get round the course in no time!
5.  The Royal Limo Golf Cart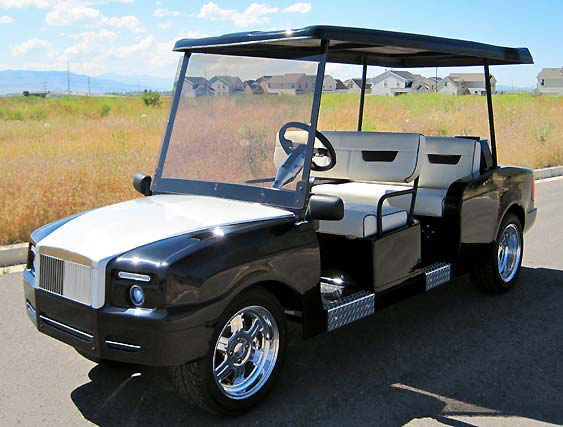 A replica of the Rolls Royce Phantom, this cart is top of the range.   The CRT has a two-tone paint job, an Alpine stereo, chrome tilt steering wheel column and leather seats.  It also includes custom 15" polished billet rims.  A cart fit for a king or queen of the green, it costs an amazing  $25,449.00 – pricey!
4.  The Ferrari F5 Golf Cart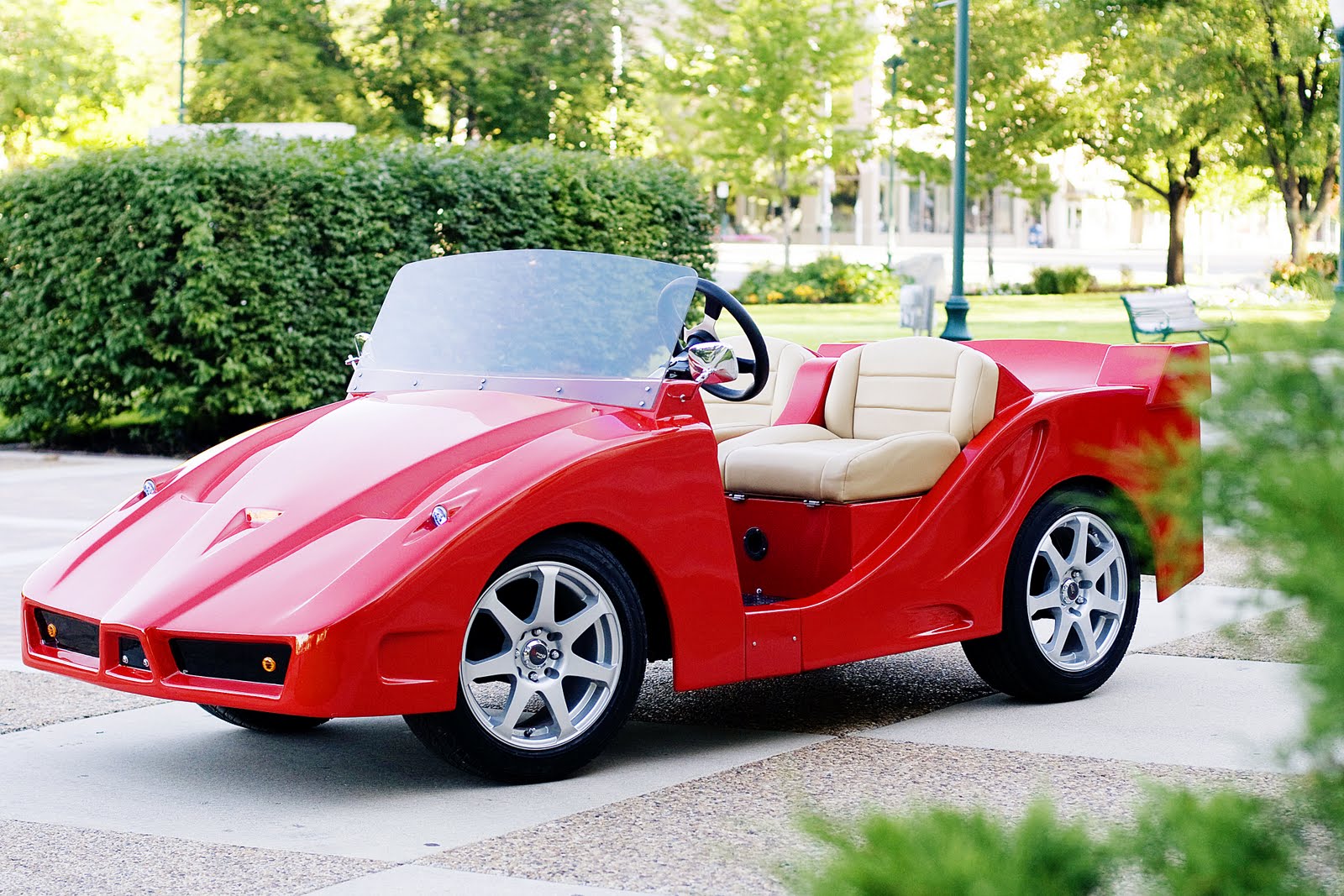 The F5 is a golf cart replica of the Ferrari Enzo which costs a whopping $2,888,000.  The more affordable golf cart version is 'only' $23,800. The cart includes chrome tilt steering column, 15" custom rims, beige leather seats, wing mirrors, an Alpine stereo and reaches a top speed of 24 mph.
3.  The H3 Hummer Golf Cart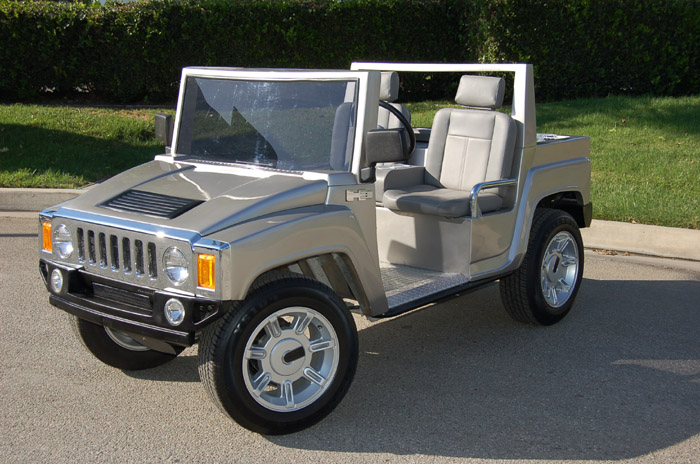 This model of cart is a proportionally correct replica of the Hummer H3TM. It's also an officially licenced custom estate/golf car. The H3 is built using reliable safety features that most other custom electric vehicles don'thave. Features include extra large mirrors, head lights, turn signal lights, fog lights (because golf is great in fog!), a reverse warning buzzer, safety horn and hazard lights. Jeez what sort of course do Hummer owners play on!!  The H3 offers loads of leg room. Priced at $11,500 the H3 is a bargain for what you get!
2.  The Gotham Golf Cart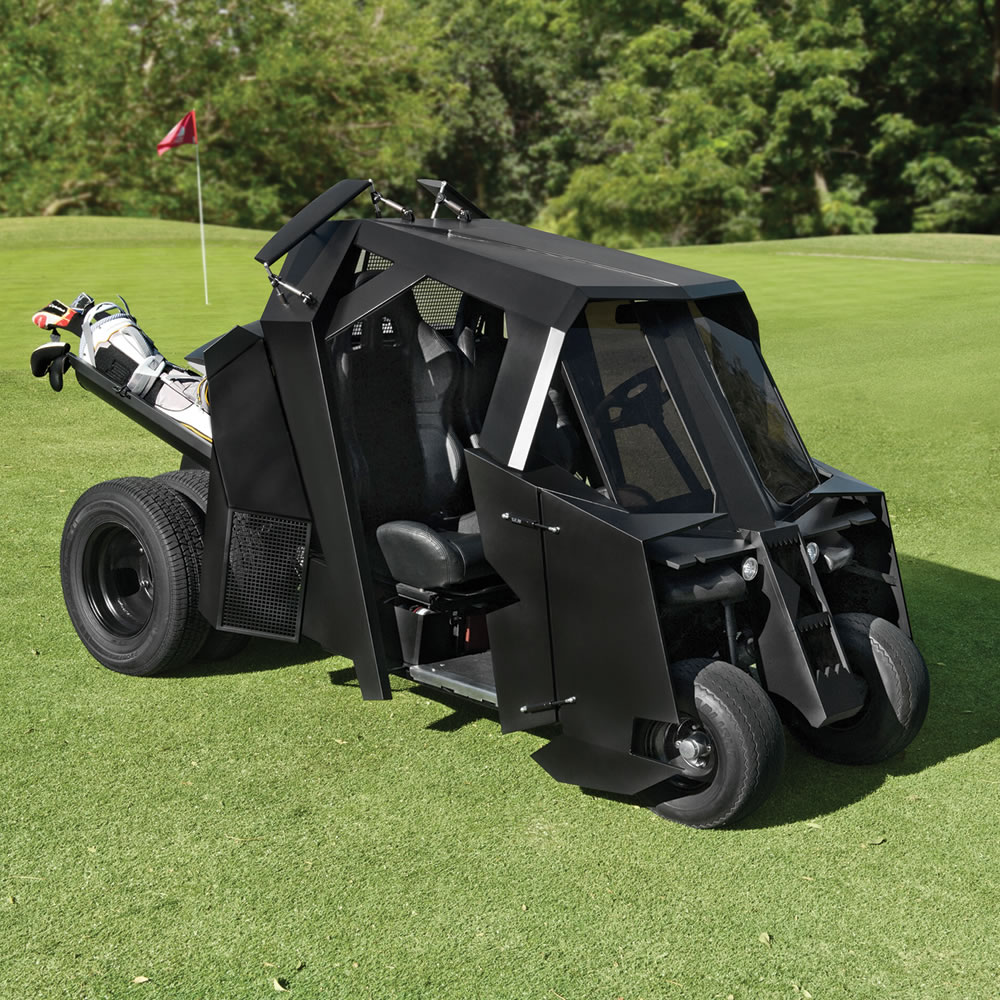 Here is the incredible Gotham Batmobile, which is a cart sized replica of the real Batman's Batmobile  as seen in 'Batman: The Dark Night Rises'  This version is fitted with 6 course-friendly tyres and powers up to a top speed of 38 mph (double the Cayenne). It's fitted with custom suspension for a smooth batride over the fairways and bumpy bits.  With adjustable seats, cup holders, iPad stand, and lights, the cart is priced at $28.500.
1. Bubba's Hovercraft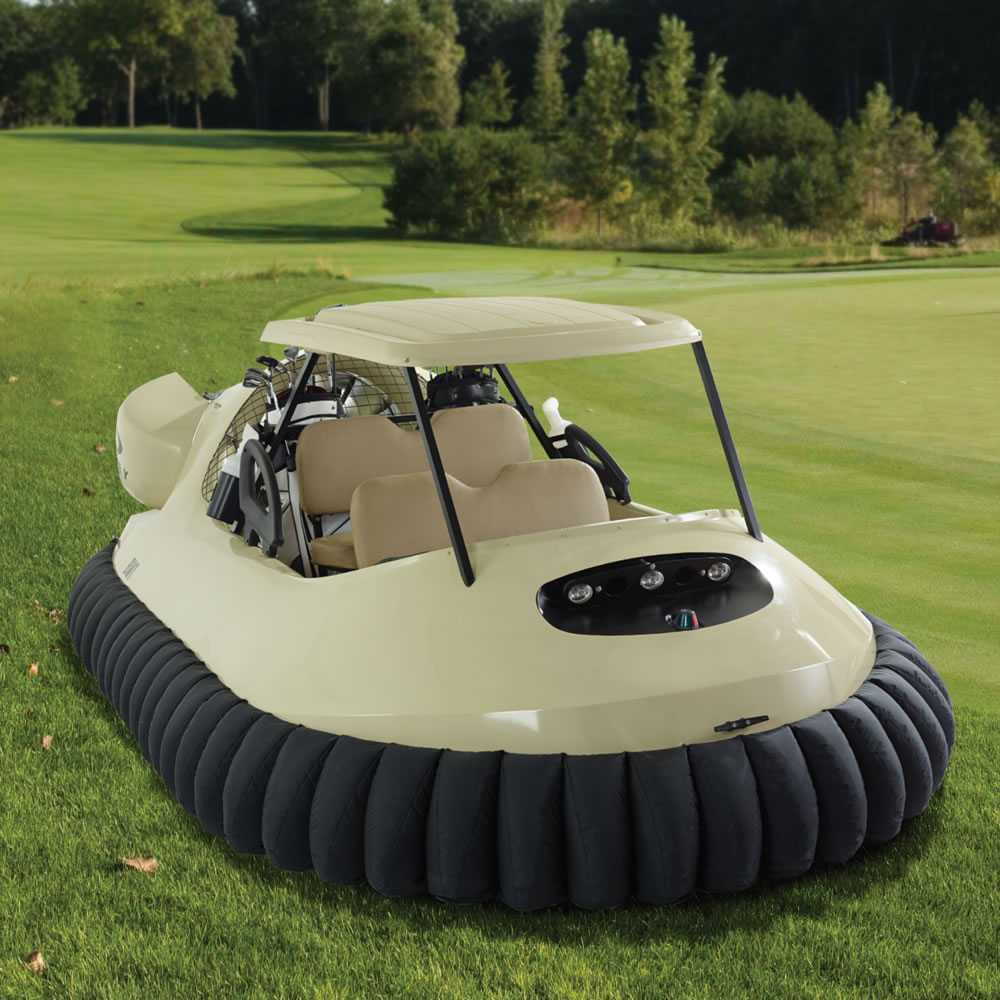 Our favourite is Bubba Watson's personal Hovercraft. Made by Oakley and personally overseen by Bubba  it is golf's first hovercraft golf cart.  Powered by a 65 hourse power engine, the craft reaches a top speed of 45 mph and hovers over the grass which of course means no damage to the fairways . The craft is powered by a fan at the rear end, which is designed to make minimum noise.  It's pricey though and at $58,000 is one of the more expensive ones out there!
See here a video describing the Hovercraft and how it was made.
https://www.youtube.com/watch?v=z5u_2bGPdUY
TAGS: Customised Golf Carts, Bubba's Hovercraft, Golf Bedlam, 2018, Golf Carts, Golf Cart, Ferrari, Porsche