Golf Bedlam
May 9th, 2016
The Art of Caddying
Tales from St Andrews
Words: Keith McLaren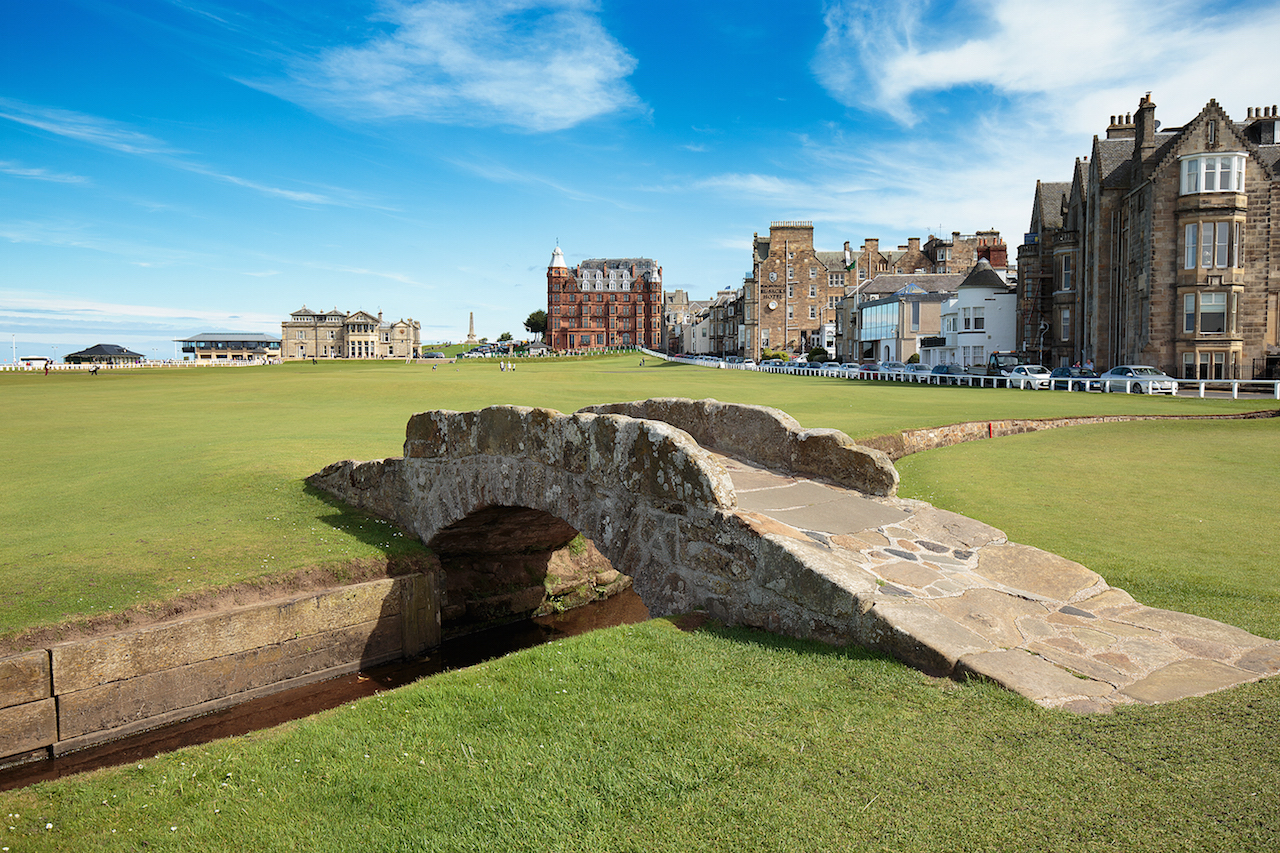 Keith McLaren is the Kilted Caddie. He's been caddying in St Andrews since 2014. Here he tells us all about the art of caddying. When he's not out on the links, he's sorting out unique golf tours for the home of golf.
No one told me there would be so much involved in carrying a set of clubs round 18 holes of golf. But I have been caddying in St Andrews for two seasons now and I have my stories to tell. The five hours spent out with your client during a round of golf can be the most trying or entertaining or happy or miserable or frustrating time. And that can all happen in one round and often does. For golf is a dangerous and cunning and exacting game.
In St Andrews there are about a hundred full time caddies and what a motley crew we are. We probably come from every conceivable walk of life. There are of course the career caddies, who are a rarer breed nowadays, and can normally be identified by their wizened, leathery skinned look and ability to chain smoke and drink fifteen pints of Tennent's lager at one sitting. Mostly likely to be seen in The Cross Keys bar.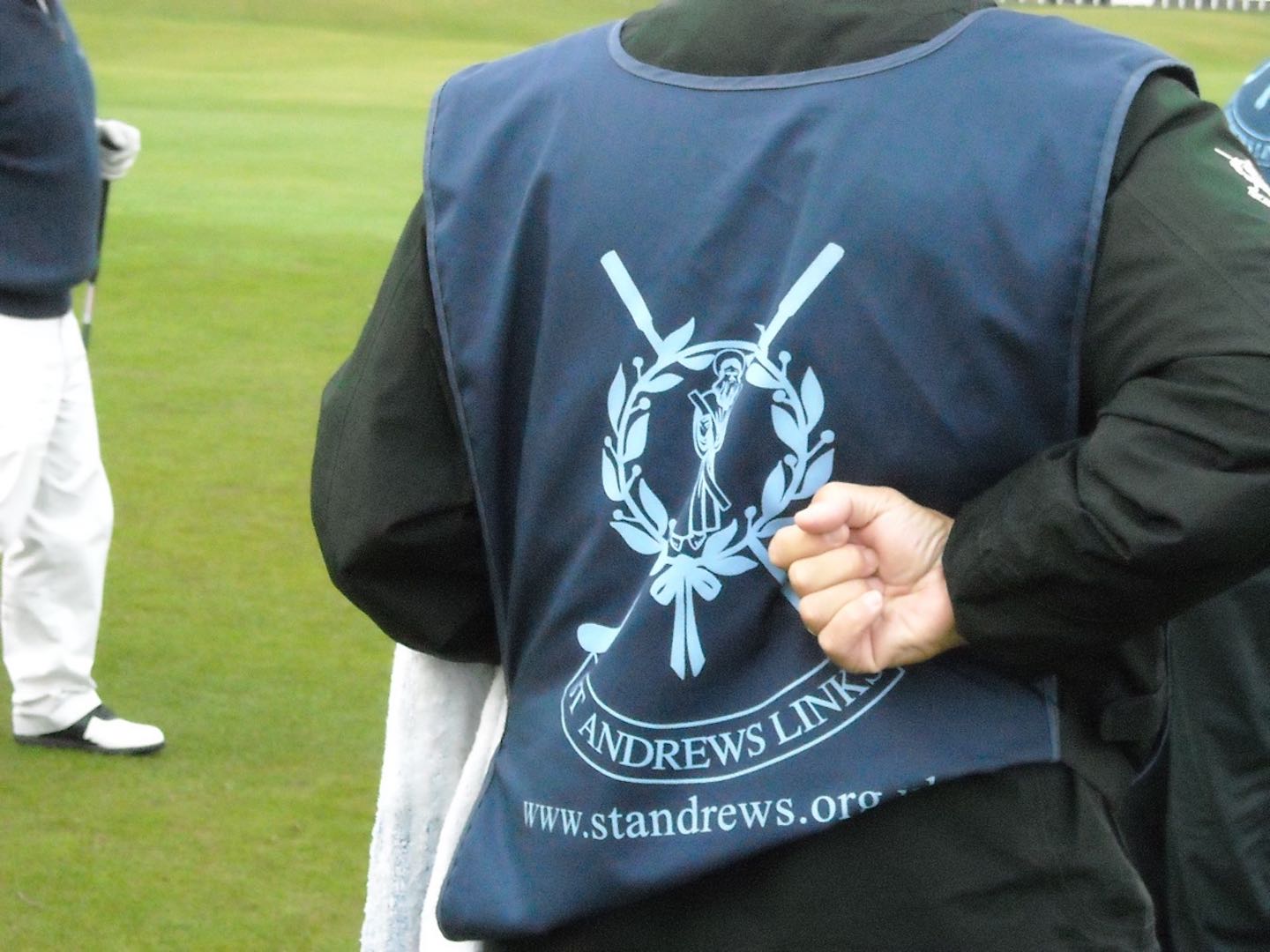 And then there are the others. Now we are a fascinatingly diverse bunch. We have been florists and film makers. We have been fisherman and delivery men, merchant bankers, teachers and preachers. Brewers and stewards. Decorators and cage fighters. Harvard graduates and high school drop outs. Some are just cop outs.
A few golf professionally but most of us are good to middle range amateurs. You should try a 'caddie mulligan' whereby you get your caddies to drive off at one hole. That can be enlightening.
Now the introduction to your caddies on the first tee is a fascinatingly complex and interesting thing. Not only is an experienced and discerning caddie looking at the size of your golf bag (and wallet maybe), he is also trying to gauge your character, your mental equilibrium and present emotional state of being. I kid you not. This is fundamental to the happiness of the next five hours of his life and so it's a serious thing.
I remember distinctly last year not liking the look of this big American chap in a group from Texas and made a beeline for another bag in the group. And indeed I was vindicated as it turned out he took the game far too seriously for his own good. He started throwing clubs and swearing and his poor hapless caddie had a miserable time. And I had one Venezuelan doctor playing in some invitation competition who got off to a good start and was happy and talkative but started putting atrociously. His mood began to change. It came to a head on the 13th where he missed and challenged the line I gave him. He then twice went back to try and demonstrate 'his line' but again pushed the putts. The situation was only resolved when this was pointed out by his, now embarrassed, playing partner. He didn't talk to me again.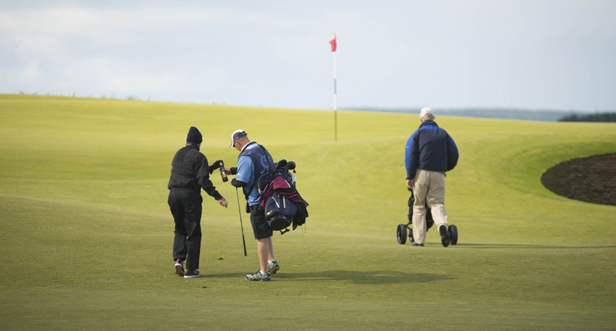 But what a job it can be too. If you get a fun group who enjoy the game for what it is and the sun shines on the Links and the white breakers are coming in on the beach. Auld St Andrews town stands silhouetted in its medieval majesty as a backdrop to the last five holes on The Old, and we walk down in harmony and joviality and laughter. The group have struck it off with the caddies and the talk is of wee drams of peaty Lagavulin and the birdie at the fifth and the elusiveness of the native haggis. (However a really good caddie should have a good nose and eye for that sort of thing).
And if you have spotted a haggis and had a birdie on the Old and finished it off with a heavenly dram in the Jigger Inn, then it doesn't get much better than that.
Is it a wonder that this golfing Mecca woos us all.