Golf Bedlam
Mar 25th, 2016
Paige Spiranac Plays Petco Park Stadium!
San Diego Padres' Amazing Pop Up Golf Course
Words: Tim Southwell Photography: Getty Images
Paige Spiranac visits Petco Park to see what all the fuss is about!
Fuss? It's a brilliant Idea – Turn your team's stadium into a nine hole golf course. Some great thinking by the San Diego Padres & Callaway. #SaveOurGame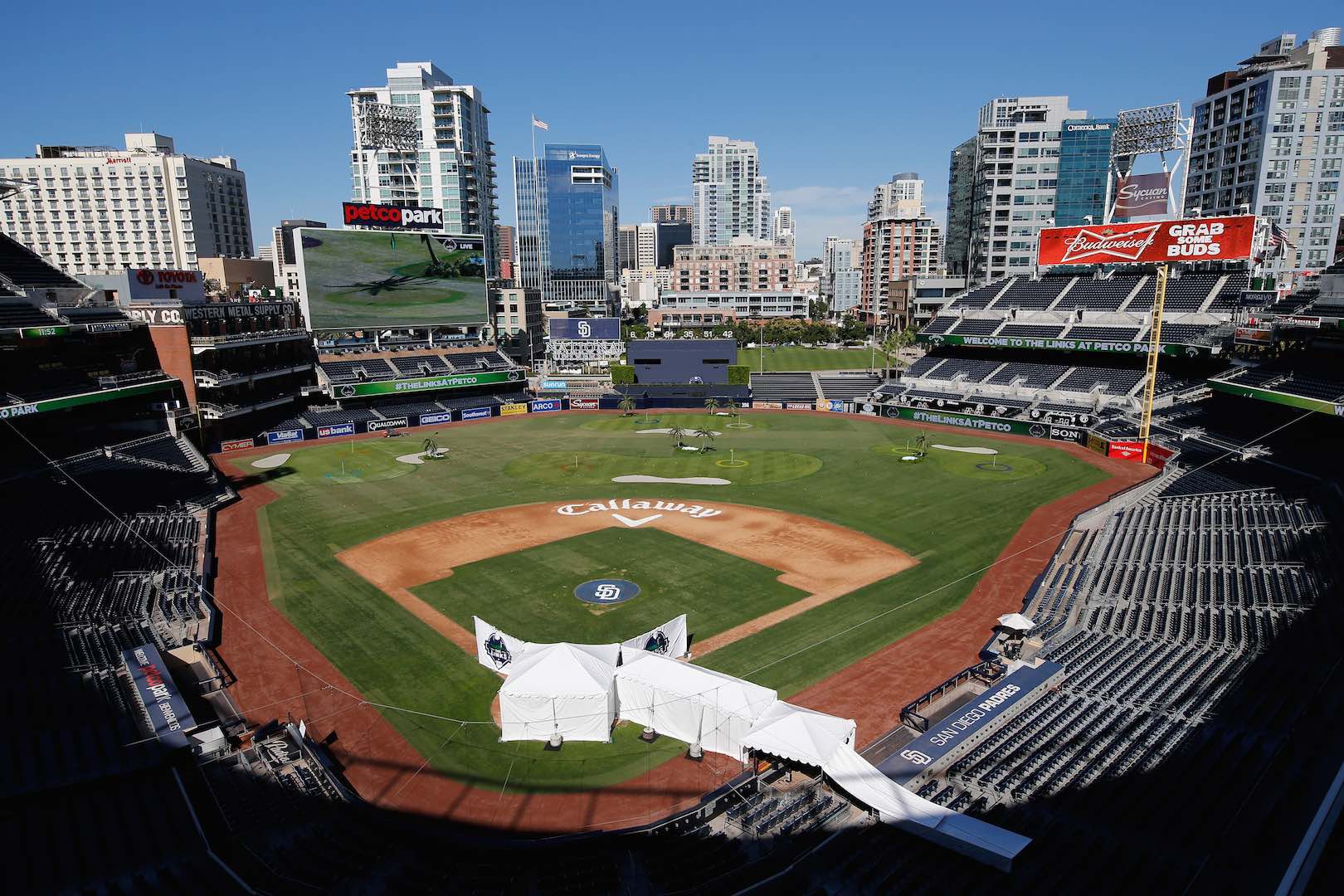 We reported a couple of weeks ago that The San Diego Padres, in partnership with Callaway Golf, officially announced their intention to set up a pop-up nine-hole golf experience called The Links, with players hitting onto the playing field from various tees set up around the stadium.
Paige Spiranac decided to join the 1,500 golfers who will be teeing it up during the five-day event beginning later today (Thursday), and find out for herself.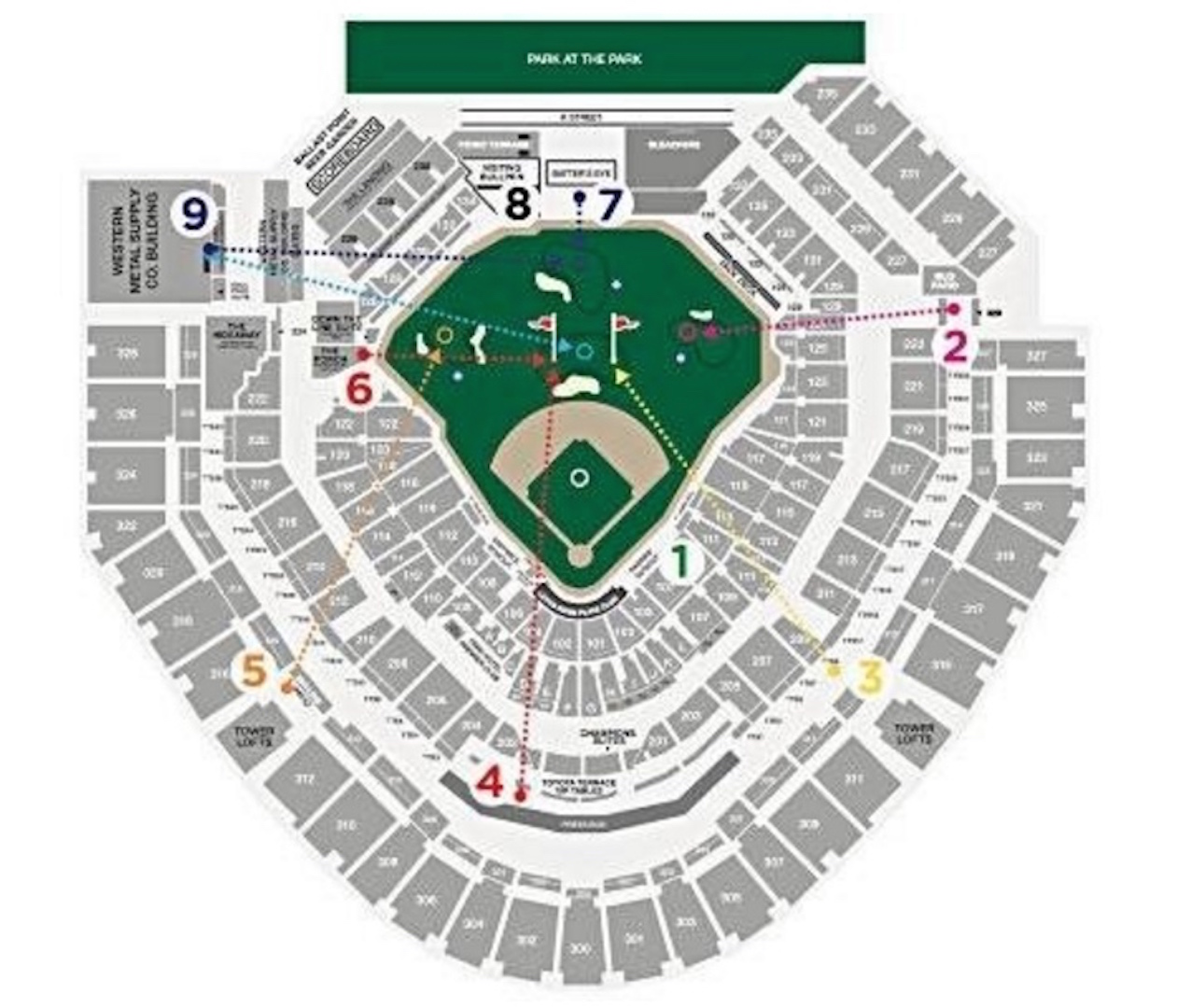 The public's reponse has been amazing, proving that a little outside-the-clubhouse thinking can go a long way. Tee times for the originally planned three-day event sold out in two hours, forcing the organisers to extend to five days, with tee times running from 7am to 9pm.
Tee times cost $50 for a solo round, $100 for a two ball (errm, not sure there is any advantage in taking extra people with you? – Ed) and $200 for a foursome. Well, it's consistent anyway...
Padres team President & CEO Mike Dee (What, the fella from the Beastie Boys? – Ed) was fairly taken aback by the response: "It surprised me I have to say. I thought it would be popular but it's taken off so well I will now be surprised if it's something people won't want to do more than once. We hope to deliver this every year. It's cool. It's challenging golf, you're taking full swings, there are windy conditions, everything you get on a real golf course."
Not surprisingly every hole is a par three, but each hole has a special theme and the tee boxes are spread throughout the stadium. Six tees are located in the top tier of the stadium, including a spot directly behind home plate. The distances range from 62 yards at the seventh, to 145 yards at the second. 
An absolutely brilliant and simple idea that will get more people to try golf.  Good work Callaway and stay classy San Diego. Sorry, couldn't resist that.
Next stop Elland Road...
Related to this article:
Save our golf: Pitch & Putt NOT Ditch & Shut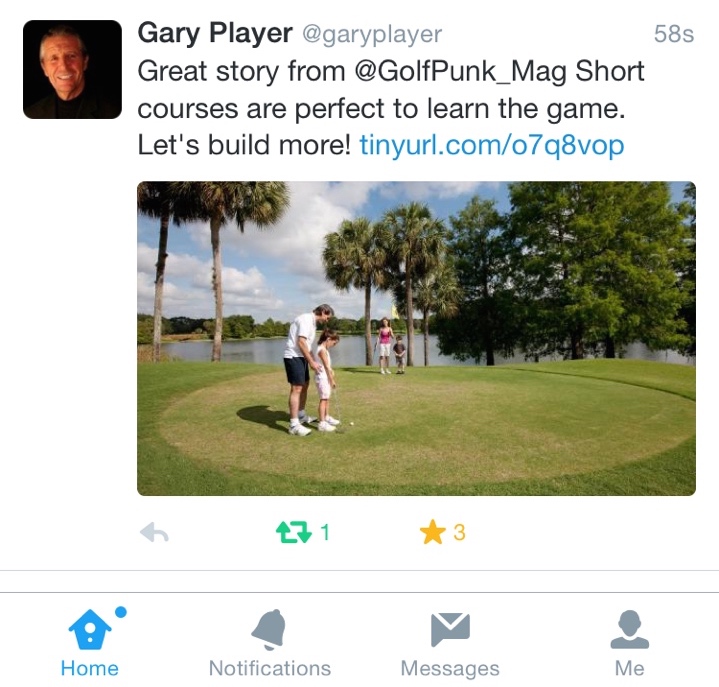 TAGS: Callaway Golf, Golf Bedlam, 2016, Nine Hole Golf, Golf Course, Callaway, Baseball