Golf Bedlam
Nov 6th, 2016
North Korea demands Australians apologise on live TV
'Golf prank' has not gone down well...
Words: Tim Southwell
It seems that the golf prank carried out by two Australians, when they gate crashed North Korea's World Cup Of Golf tournament, has not been received with the level of humour they might have hoped.
https://www.youtube.com/watch?v=B6oiKMOi0OI
In fact, North Korean authorities have demanded that the pair return to North Korea and apologise on live TV.
'We've been told by the travel agent who arranged the trip that North Korea wants us to go back to make an official apology on live TV,' said Morgan Ruig, on half of the crazy duo.
'"Yeah, no … we won't be doing that any time soon. Years of hard labour in a North ­Korean prison doesn't exactly appeal."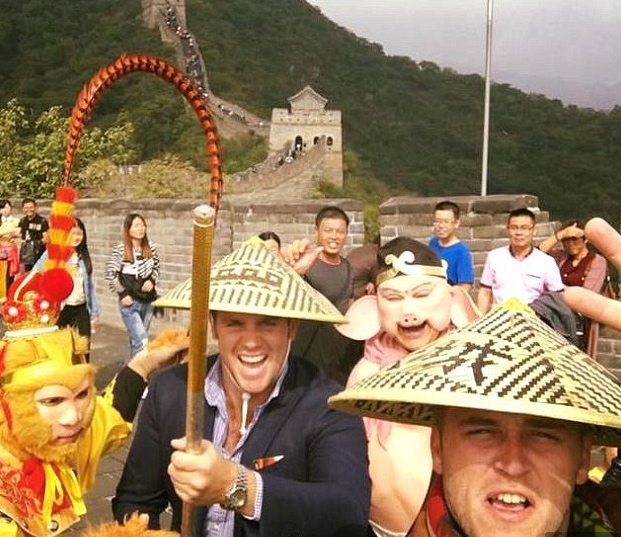 North Koreans are upset because the regime was fooled into thinking they were professional golfers and subsequently invited to represent Australia in the event. Other countries were represented by scratch golfers, Australia were represented by a couple of berks who by their own admission, struggle to "hit a barn door from three feet".
Morgan Ruig and Evan Shay, both 28 and from Brisbane, cut short their polo trip in Beijing to pose as top golfers and enter an international tournament by email.
The pair convinced the authorities that they were 'the Australian Golf team', and went on to play so badly a caddy informed them that they had "brought shame to their families".
But now the secretive state wants an apology from the men after they were left feeling embarrassed by the elaborate stunt, Mr Ruig said.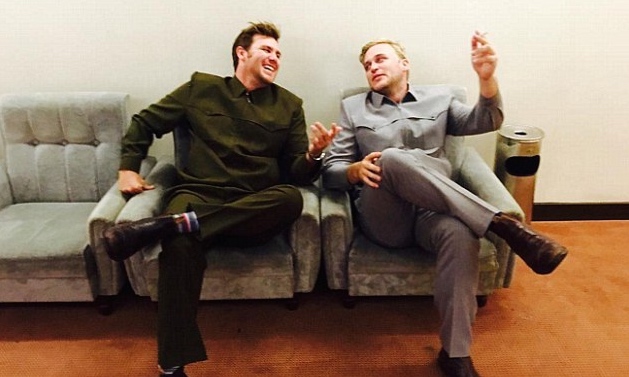 Speaking to Daily Mail Australia earlier in the week, the pair explained they had entered the tournament via email and never expected the joke to go any further.
"We just emailed them really. I don't think they're massive on the internet over there so I don't think they had many opportunities to research," Mr Shay, director of Nodad Design And Construct, told Daily Mail Australia. "We didn't think we'd actually be accepted."
But then they received an email congratulating them on their entry to the big event... and... they 'just went for it'.
Check out their golf swings here!
https://www.youtube.com/watch?v=B6oiKMOi0OI
The pair had claimed to be low handicaps and even had green blazers with the Australian logo on the breast made to look the part.
"Everyone thought we were actually pretty legit," Mr Shay said, until they "put the ball in the river."
"We didn't do well," Mr Shay said, giggling like a giddy school girl on Channel 10 in Australia.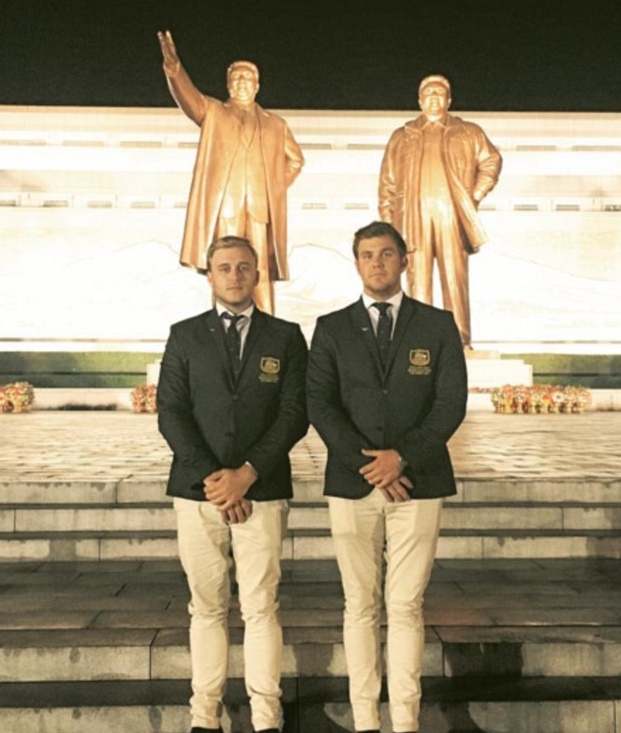 There were 85 international competitors at the North Korean Amateur Golf Championships, all scratch or very low handicaps. Shay &n Ruig play at best "once a year if we're lucky".
The Brisbane men were chaperoned around for the entire five-day trip as part of the conditions of their travel, and taken on official visits around the city including to the Mansudae Grand Monument where they serenaded statues of Kim Jong-Un and Kim Jong-Il with bouquets of flowers.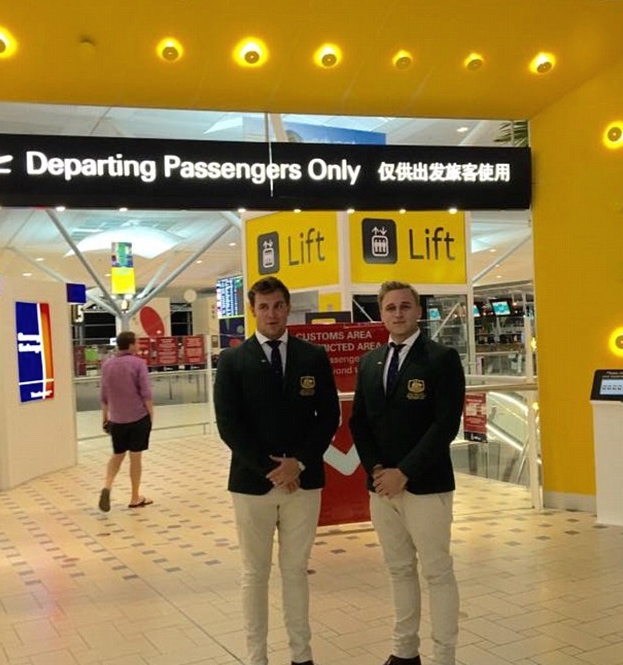 The pair have been friends since they met at Brisbane Boys College. Mr Ruig is associate director at property group Cushman & Wakefield. Lupine Travel, who organised the event, confirmed to Daily Mail Australia the two men competed in the North Korean Amateur Golf Championships.
So it's not a wind up. Unless you're part of the regime in North Korea.
Personally I think the lads should take their chances and get over there and apologise. And then run off giggling.
Related:
Leaders Drives: How Kim Jong-Il shot 27 under par in his first round ever