Golf Bedlam
May 28th, 2018
Man arrested in stolen golf buggy at McDonald's
Tee time gets lairy...
Words: Tim Southwell
McDonald's: The ultimate savior of the drunk and hung over. Just don't use the drive-thru. In a stolen golf buggy.
It was 03.45am when an unnamed man rolled into the McDonald at Catterick, North Yorkshire and asked for 15 Mig Macs and a coffee. As amusing a sight as this undoubtedly was, the authorities were nonetheless alerted and the 19-year-old man arrested at the site, a short distance from the local golf club, on suspicion of theft and driving while unfit through drink.
Police said it was the "most unusual job" of the night but officers managed to "avoid a high-speed pursuit. We'll be asking him a few interesting questions..."
North Yorkshire Police's Facebook post drew a number of responses, with many making light of the episode.
One poster replied: "Hope he enjoyed his tee!", while another joked: "It's a hole in one is this one".
"While this is undeniably funny, they also could have caused a very serious accident", said one Facebook user, who thanked the police for intervening.
Continue the research...
Related:
The Top 5 Coolest Golf Buggies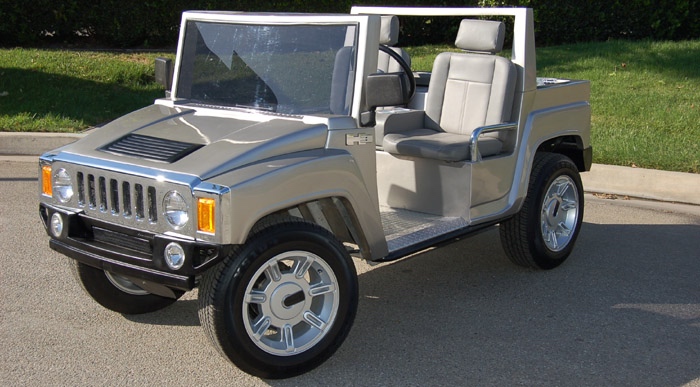 Completely unrelated:
The Top 50 GolfPunks Of All Time: Who made the list?