Golf Bedlam
May 12th, 2016
Little Sevie Is A Future Star
Big name, Big talent
Words: Daniel Owen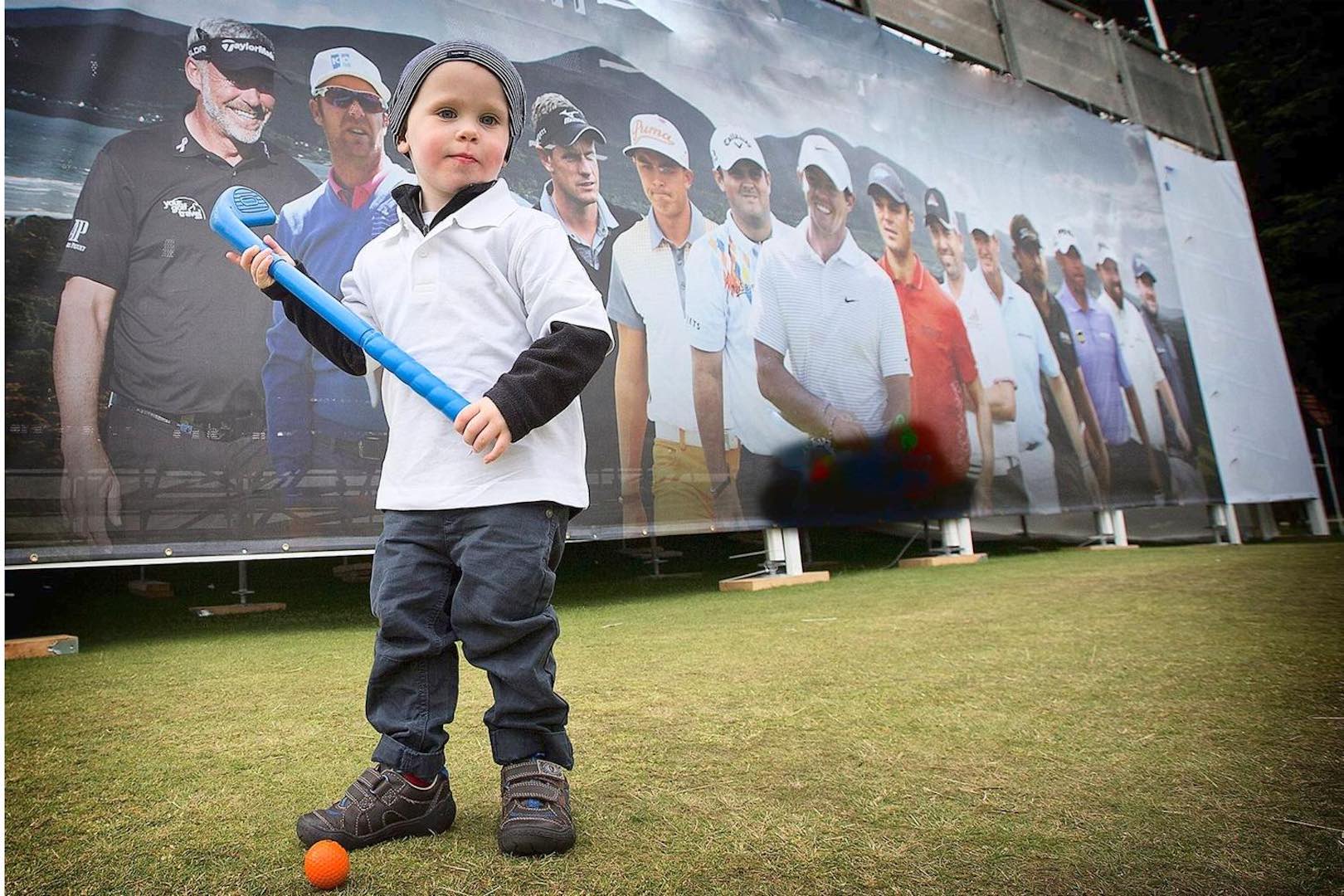 It's scary how good some of these kids are. And by kids we mean toddlers, tiny tyros ready to break par before they can even have a proper conversation. We've all seen the footage of Tiger Woods and Rory McIlroy as kids. Well say hello to little Sevie Trowlen. Check out the last shot in the video, it's fearless!
https://www.facebook.com/Sevie.Trowlen.born.2012/videos/1275745605773151/
Named after the Ryder Cup legend Seve Ballesteros, Sevie is a three year old with a big name to live up to. But look at that ball striking! By jove, we think he's got it! And so does a golf school in America, who are hosting him for two weeks in July. The Michelle Holmes School of golf spotted Sevie's talents on Facebook, and want to help the youngster progress his game.
https://twitter.com/seant1231/status/709471474126606336
"In America they're used to dealing with kids as young as Sevie, and they have the facilities to manage ability at that tender age," said father Sean. "Some people think we're pushing him along, but he's genuinely interested in golf. He watches it all the time — and loves that sound when a driver hits the ball. And a favourite video of his is the famous one where a young Rory McIlroy chips golf balls into his mum's washing machine."
https://twitter.com/seant1231/status/714074366254968832
Despite his golfing prowess, sometimes it's CBBC that gets in the way of his practice. "You know, some days he plays like he's 10 years old; on other days he's just like any other toddler, wanting to watch Peppa Pig."
https://twitter.com/seant1231/status/711995903759007744
We love how much of a laugh his parents are making the game for him. But they aren't doing it on their own. Sevie is coached by Zoe Allen at Lurgan Golf Club who is making the game fun for him, while still coaching him the important fundamentals. It's easier to learn somthing when you are enjoying yourself, as Sevie clearly shows. If more kids were taught with the same sense of fun and energy, then we could hope to have more world class golfers 20 years down the line.
https://twitter.com/seant1231/status/709723406074306560
Check out these insanely good 2 year olds