Golf Bedlam
Nov 22nd, 2016
Leaders' Drives
Douglas Bader: War Hero and 4 handicap golfer
Words: Gavin Newsham Photography: Getty Images
Douglas Bader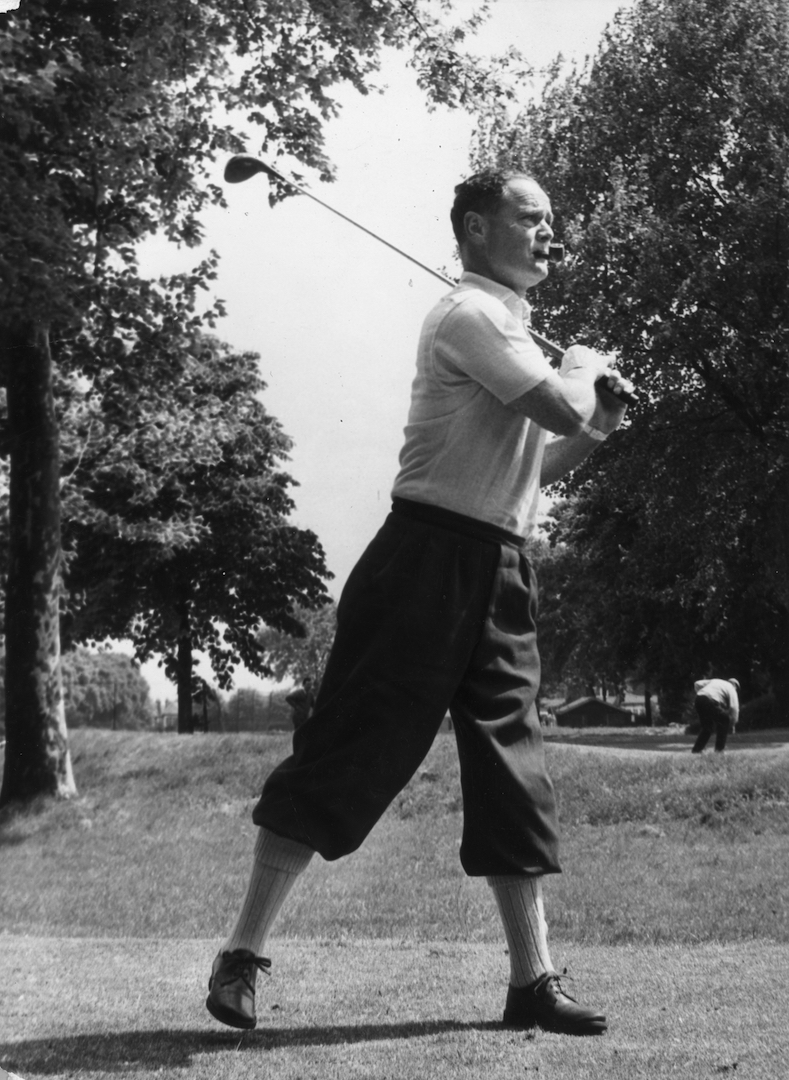 There are myriad reasons why the hopes and dreams of the amateur golfer are cast asunder. But never, repeat never, let it be said that possessing a pair of legs is some really big deal when it comes to playing great golf. Hands, maybe, but legs? Never.
Take the indomitable Douglas Bader, for example. Having lost both his legs in an air show crash in December 1931, the young pilot not only went on to fly again and become one of World War II's top aces, but he also made countless attempts to escape from Stalag Luft III and Colditz, even when his tin legs were confiscated by his German captors.
When the war was over, Bader retired from flying missions for the RAF and as he made way on Civvy Street, set about achieving something far more important than merely ridding the world of Nazism; he wanted to make a serious dent in his golf handicap.
A talented rugby player before his fateful crash – he had been tipped to play for England – Bader's competitive streak saw him throw himself into his golf to such an extent that he even had an inch shaved off one of his legs in a bid to improve his swing. And when he took to the golf course, he always insisted that he carry his own clubs, even though his stumps would be red raw by the end of the day's play.
Soon, Bader would boast a handicap of just four, beating virtually everyone that dared to tee it up against him. "Golf," he would write, "is a game that a physically handicapped person can play on equal terms with others."
Not that equal terms were enough for Dougie: he also had to win. Indeed, on those rare occasions when he found himself in danger of defeat, Bader would resort to squeakily adjusting one of his legs just as his opponent got to the top of his back swing.
Sir Douglas Bader (1910-1982): we salute you.