Golf Bedlam
May 17th, 2016
Jordan Spieth's Bobble head is better than you
Check out this video for proof
Words: Daniel Owen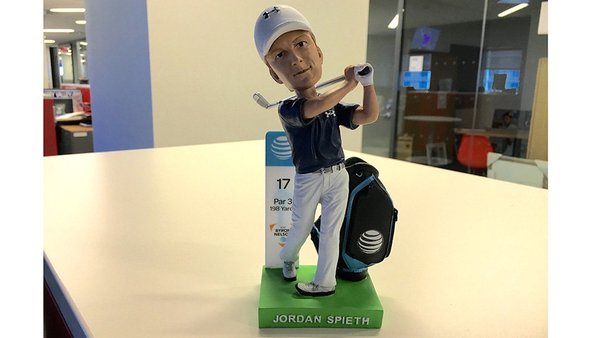 If you're based in the United States, and happen to be going to the AT&T Byron Nelson, you need to get yourself one of these awesome Jordan Spieth bobble heads. A bobble head, if this video is anything to go by, that is better at golf than you...
https://www.youtube.com/watch?v=UkH2zNUzFZY
The toys will be given to the first 8000 people through the gates at the AT&T Byron Nelson on the Saturday. It's the second edition - this year's version comes in his Masters winning navy blue shirt, whilst last year the Spieth bobble head wore a pale blue shirt when it was given to spectators.
The incredible Will Wilcox story...