Golf Bedlam
Apr 9th, 2019
John Daly signs lady's bottom in Hooters' parking lot at Augusta
Grip it and writ it...
Words: Tim Southwell
Every year, John Daly parks his enormous RV up in a Hooters parking lot near Augusta, from which he sells merchandise and generally hangs out with golf fans.
This year he has taken the generosity with his autograph signing time a step further as he gladly signed a young ladies bare bottom in the Hooters parking lot. Grip it and writ it indeed...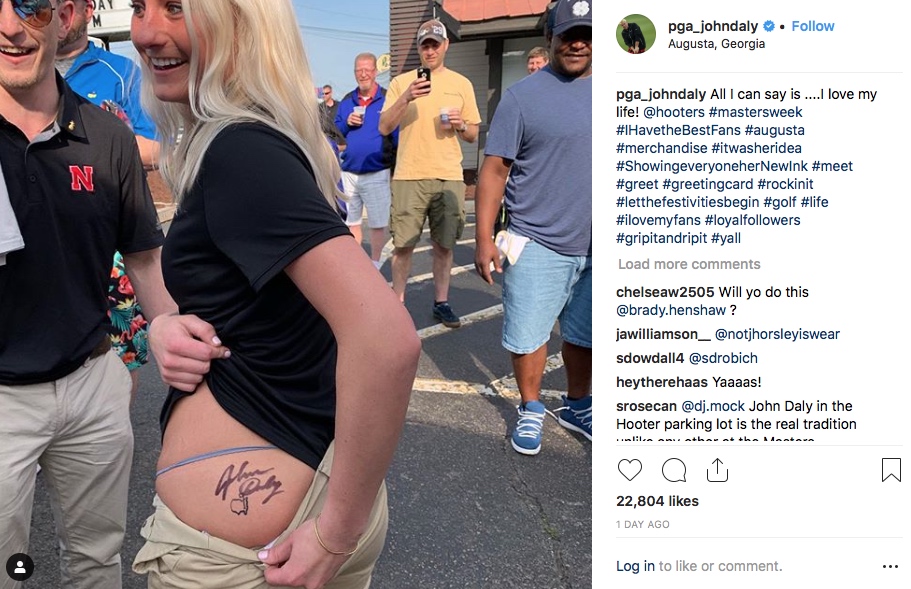 Still, it's a whole lot better than last year when he injured his right knee on Friday when a car travelling down Washington Road lost control and ran off the road, crashed through a line of temporary fencing and into his RV.
Daly was standing in front of his RV with his fiancée, Anna Cladakis, when the accident occurred.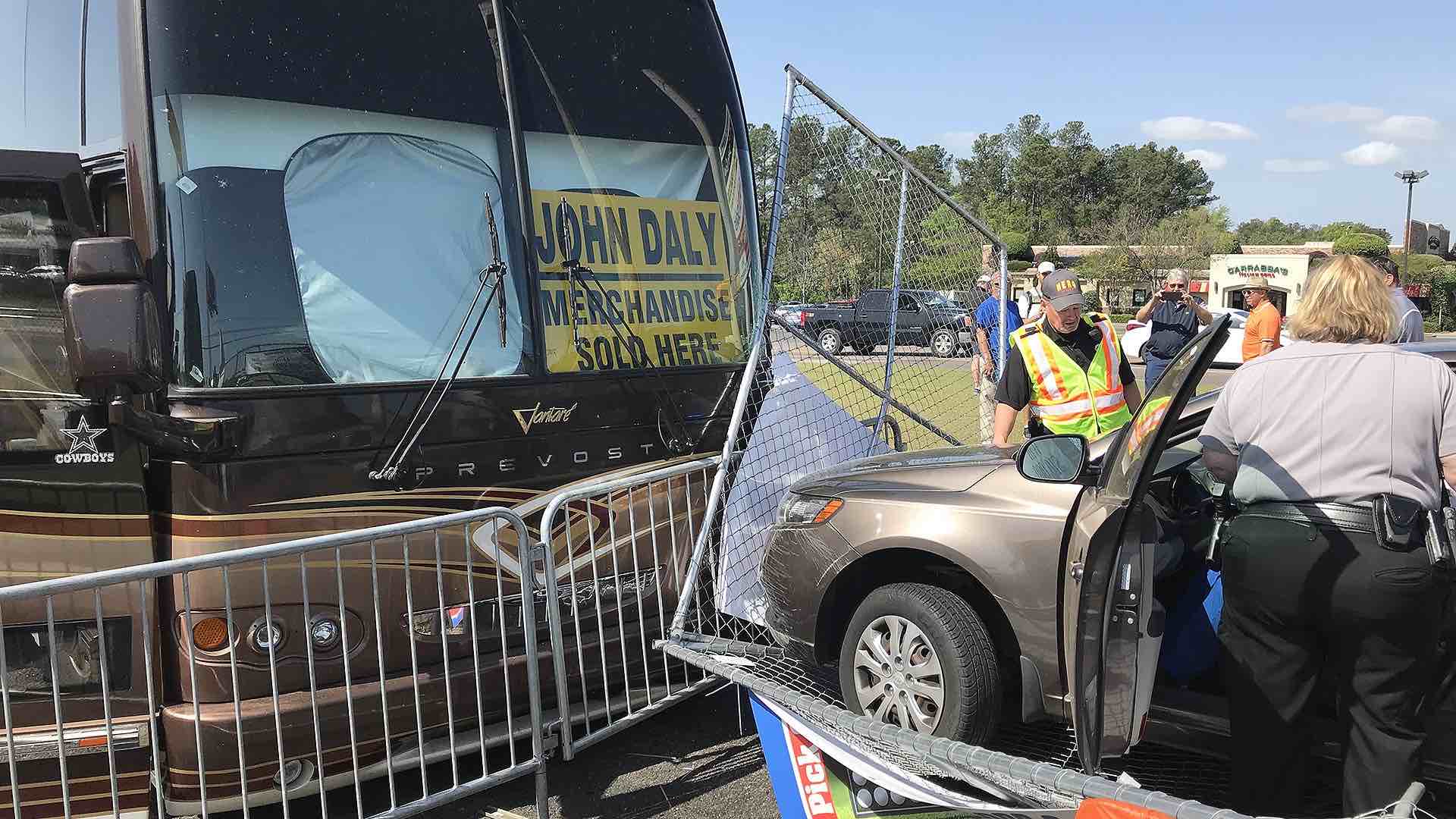 "It whaled into the front of the bus," Cladakis told GolfChannel.com. "John dove out of the way, he tweaked his knee."
You may have a point thinking this could be a slow news day...
And Another Thing...
Masters Tee Times and pairings for R1&2. TIger's playing with who now??!!