Golf Bedlam
Nov 3rd, 2016
It's Trump v Clinton at Texas driving range
Choose your weapon, and then your target...
Words: Tim Southwell Photography: Mike Williams
Just when you thought the Trump/Clinton election debacle couldn't get any nastier, a Texan driving range owner has come up with a way for frustrated voters to take their anger out on the situation.
Simply take your 3-wood out, produce a Tiger-style stinger and wipe that smug look off their demented faces.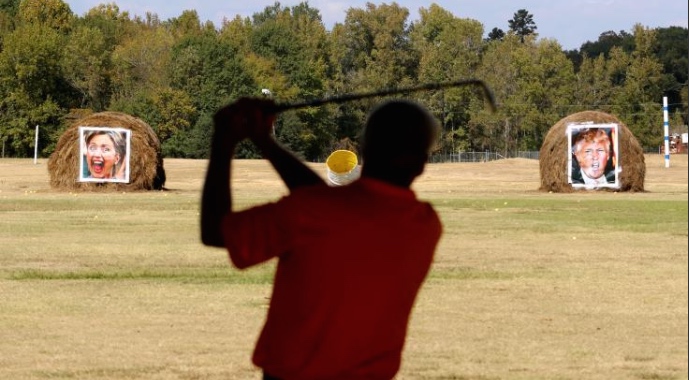 This is happening in Longview, a staunch Republican-stronghold . The Alpine Target Golf Center is located about 120 miles east of Dallas, and Democrat Hillary has taken quite a pasting over the last week..
"Hillary Clinton is taking it a lot on the chin," owner Mike Williams said.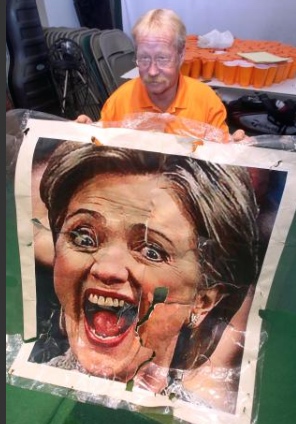 Trump on the other hand, has suffered little more than a scratch from a couple of shanks which were supposed to go left but went right. Or is that right instead of left? Who knows. "Donald is still in great shape," said Williams.
TAGS: Donald Trump, Leaders Drives, Golf Bedlam, 2016