Golf Bedlam
Oct 1st, 2015
If Golfers Were Bands No4
Mumford & Sons... Any Takers?
Words: George Stead
Maybe we've just got too much time on our hands. Maybe we've gone mad, but we're pretty sure that golf and music have more in common than you may think. So, if golfers were bands, who would they be?
7) Rory McIlroy is... Mumford and Sons.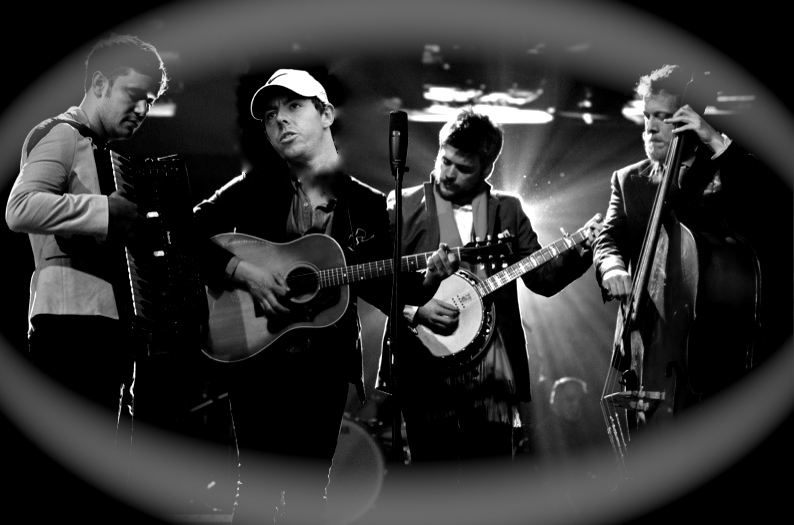 Here's the 'science'...
1) Just like Marcus Mumford and his merry men back in 2009 after the release of their pioneering debut album Sigh No More, Rory McIlroy was doing his bit for the history books too, winning his first professional tournament – the Dubai Desert Classic at the age of just 19. Whilst this was taking place, both of them seemed to be sporting the 'just-got-out-of-bed-but-I-don't-care' hair style, and it was gaining them notoriety all over the planet.
2) Since then Mumford, and everybody's favourite Irishmen have gone on to earn world domination. McIlroy has bagged himself four majors, and Mumford have had three No.1 albums, not bad going for six years' work.
3) However, in more recent times, these two have both dropped the farmer-boy hair dos and smartened things up. As we know McIlroy spends more time in the gym than the Rock, and Mumford have dropped the banjos and picked up the Fender's.
4) Mumford have gone from tweed waistcoats, to leather jackets, and McIlroy has gone from beige chinos to lime green Nike polo shirts, quite the change I'm sure you'll agree.
5) Although there have been a few bad reviews, and the odd missed cut, both McIlroy and Mumford have come out the other end, singing and dancing. 
TAGS: Mumford & Sons, Rory McIlroy Golf Swing, Golf Bedlam, 2015, Rory McIlroy