Golf Bedlam
Feb 26th, 2016
If Golfers were bands: From Rory to Arnie
Ever wondered which band certain golfers would be?
Words: George Stead & GP Staff Photography: We did our best ok?
Golfers As Bands
Call us mad, deluded, or just plain stupid, but we're pretty sure that golf and music have more in common than you may think, and we are damned set on making you see what we see. Do you remember Fairway To Heaven? Gorgeous George's rock n' roll fuelled, radio journey around the country to prove that we're not the only ones who believe in this beautiful world where guitar solos meet 300 yard drives.
Well, he's been at it again, sat between a pile of his dad's old records, and a pile of his old GolfPunk magazines he's put together the top 10 of all top 10s, and promised us it's not just a list of his favourite bands.
10)

 Jordan Spieth is... The Foo Fighters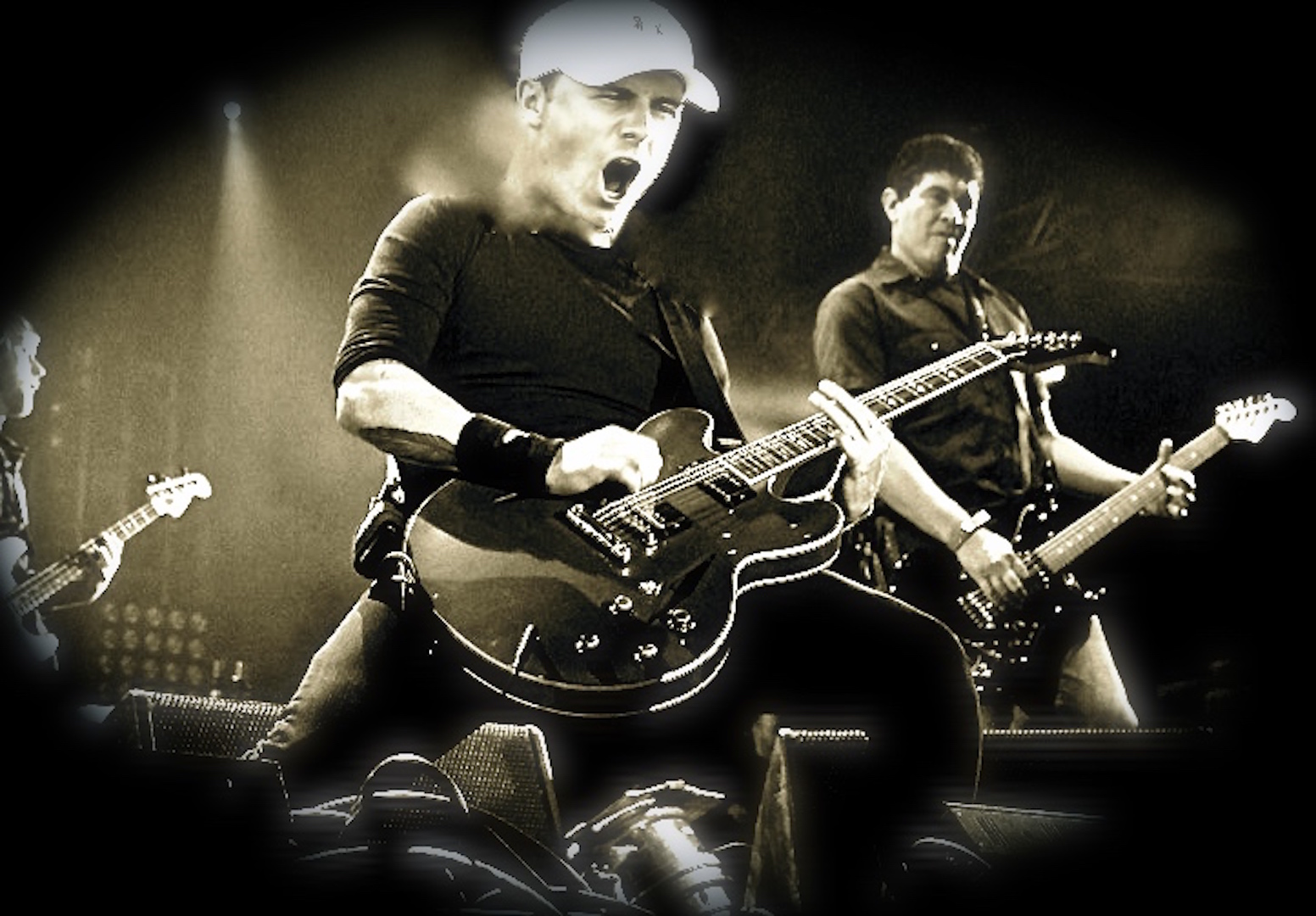 The 'Science':
1) Spieth and the Foo's both divide opinion. Spieth has been called boring, and a little too 'straight down the line', compared to the likes of McIlroy and Day who overpower courses and bring them to their knees with pure muscle (which is what most people want to see when they turn on their TV).
2) Spieth has been criticised for looking too much like a golfer, and also been too good! The Foo Fighters also are not every body's favourite by any means. The music snobs can't stand them, the radio DJ's are sick of playing them, and half of the Glastonbury-goers breathed a heavy sigh of relief when Dave Grohl broke his leg this summer, forcing them to pull out of their debut on the pyramid stage.
3) But you cannot argue that these two are both unbelievable at what they do. They don't try to be something they are not, they play the way they have always known and wouldn't change for the world – so who are we to criticise?
4) Not to mention the sheer enormity of these two: this year Spieth has earned over $22,000,000 and the Foo Fighters, are up there with the highest paid musicians, earning a total of $38,000,000 so far this year – surely give some to GolfPunk, Dave?
5) As well as all this, Jordan Spieth shouts a lot when he's playing, and I think it's far to say that Dave Grohl has had his fair share of Americanised yelps over the last twenty years. 
Here's Dave Grohl driving a golf cart...
9) Jason Day is... AC/DC 

Here's the science:
1) The hard-hitting champion Aussie. As we all know from Day's outrageous run of form in recent weeks, the guy absolutely rips it. He hits the ball so hard, and swings so fast you wonder how he even has time to remember to hit it straight. AC/DC are pretty much the same, they have been burning up stadiums with ferocity since the mid 70s, and they only ever play in three ways: loud, fast, and seriously hard.
2) However, the scary thing about the similarities with these two is that they both started off pretty slowly. Jason Day showed from the off a huge amount of talent, flare, and power when he burst onto the scene in 2011 at Augusta finishing runner-up in the Masters. He went on to have a bucket load of major near misses, including leaving his 12-foot putt on the 18th in the jaws at St. Andrews earlier this year, to miss out on a play-off by one shot. Eyebrows began to raise questioning whether he could ever do it. Of course he could, and as soon he won this years PGA Championship, the flood gates opened: after he finished ninth in this year's U.S Open he went on to have eight more top-15 finishes in a row including four wins. Yeah, I know, WOW.
3) AC/DC started off in the same shakey but persistent way. Their first two U.S releases, Let There Be Rock and Powerage, only peaked at 154 and 133 in the billboard charts. They were waiting for their major win, their epiphany, then along came a little album called Highway To Hell, and everything seemed to change. Hells Bells, they both put Beating Around the Bush behind them.  
8) 

Dustin Johnson is... Queen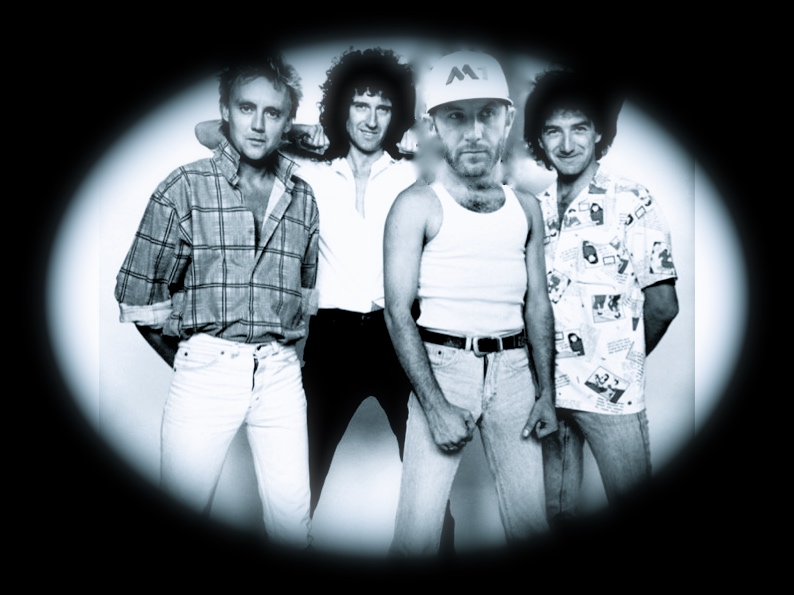 (Right... Dustin Johnson is Queen... Please explain George?! – Ed)
Here's the science:
1) Before I go any further with this one, I'm not trying to imply that after a bad round of golf Dustin Johnson gets out the makeup bag, pulls on his leather skirt and stilettoes, then proceeds to strut around his front room hoover in hand. Who knows actually, maybe it would help? The reason I have paired these two together is because of their sheer enormity, and no, not their alleged addictions to sex and Bolivian marching powder. Although that is a factor... First of all you take Johnson's driving, the power, strength and consistency of how he continuously stripes it off the tee beggars belief. Hitting the ball 320yards plus every time really isn't as easy as he makes it look. The way he hits it really leaves nothing to the imagination – a little like Freddie Mercury's song writing or Brian May's guitar solos. Queen in their heyday were the masters of the long, epic song: Bohemian Rhapsody, March of the Black Queen, Brighton Rock, Liar, to name but a few.
2) But what these two have most in common is that in the end they both seem to lose it. Johnson, no matter how many time he leads after the first day in major, he cannot not seem to finish the job off. Unfortunately he bottles it, and can never seem to get the job done. Although this may divide opinion, Queen are similar – they were at the top of their game, with four decade defining albums, and arguably the best live act in the world. Then one day it went to their heads and all went tits up, Mecury cut all his hair off and started first pumping every time he opened his moustache-surrounded mouth. No thank you.  
Here's a home video from Dustin's recent collection: At least we think it's him.
7)

 Rory McIlroy is... Mumford and Sons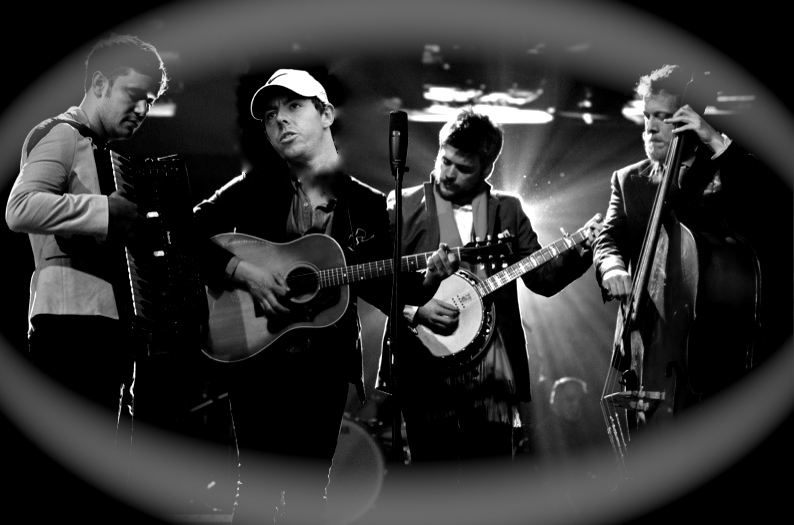 Here's the science:
1) Just like Marcus Mumford and his merry men back in 2009 after the release of their pioneering debut album Sigh No More, Rory McIlroy was doing his bit for the history books too, winning his first professional tournament – the Dubai Desert Classic at the age of just 19. Whilst this was taking place, both of them seemed to be sporting the 'just-got-out-of-bed-but-I-don't-care' hair style, and it was gaining them notoriety all over the planet.
2) Since then Mumford, and everybody's favourite Irishmen have gone on to earn world domination. McIlroy has bagged himself four majors, and Mumford have had three No.1 albums, not bad going for six years' work.
3) However, in more recent times, these two have both dropped the farmer-boy hair dos and smartened things up. As we know McIlroy spends more time in the gym than the Rock, and Mumford have dropped the banjos and picked up the Fender's.
4) Mumford have gone from tweed waistcoats, to leather jackets, and McIlroy has gone from beige chinos to lime green Nike polo shirts, quite the change I'm sure you'll agree.
5) Although there have been a few bad reviews, and the odd missed cut, both McIlroy and Mumford have come out the other end, singing and dancing. 
6) 

Severiano Ballesteros is... Arctic Monkeys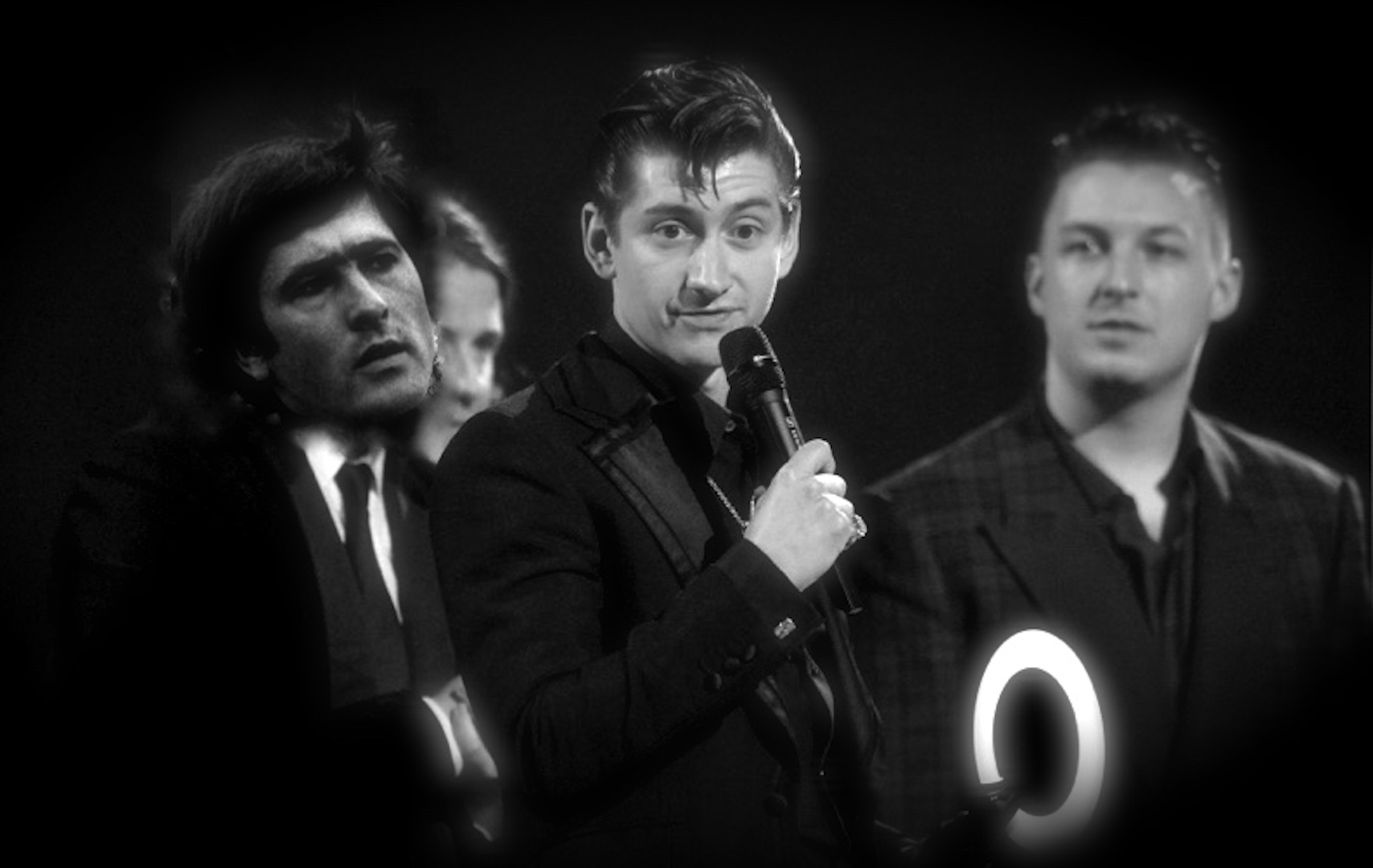 Here's the science:
1) I'm not going to lie, I'm clutching at straws a little bit with this one, but bare with me. I know the pubs and clubs of Sheffield are hardly anything to compare with the golf courses of Pedrena, North Spain, but these two both have more in common than you may think. Arctic Monkeys came along with something new, a refreshing new sound that nobody had ever heard even in an era where, "rock n' roll is dead" was the headline on every other music magazine. They changed it all, and they changed the way to get there in the first place, they paved the way for a new era of online music. Just like the late Seve did too, but instead with golf.
2) When the game was arguably in it's darkest era and characters were at a premium, Seve came along and changed all that. With a swing of the hips and a beaming smile, golf was re-born. Seve won five major titles, and the Arctic Monkeys have had five No.1 albums since their astonishing debut Whatever People Say I Am, That's What I'm Not.
3) Since Arctic Monkey's debut in 2004, to say they have gone through a rather dramatic image change would be an understatement – these days frontman Alex Turner leads his band with a Seve-esc swagger dropping teenage girls to their knees every time he takes the stage.
4) But what still remains is how they got to the top. Like Seve, they did it their own way, with supreme, industrial, hard-working style.
5)

 John Daly is... Oasis

Here's the science...
1) Both burst on to the scene with an arrogance, style and talent like no other. Both began their careers with two huge successes: two of the greatest albums of all time, two major victories.
2) Both took lots of drugs. Both probably have had many a sore throat.
3) Both earned more money than they could have imagined in their wildest working class dreams. Then spent it all on stupid things. Got pretty fat.
4) Played on the fact that they were both ridiculously patriotic.
5) Took a load of more drugs. Drank a load of beer.
6) Showed glimpses of coming back to their best. Drank more beer.
7) Lost some weight.
8) Set up a clothing line with a pretty bold statement.
9) Made more money. Drank more beer and fell out with everyone on the way.
10) But, will always Live Forever.
4) 

Arnold Palmer is... The Rolling Stones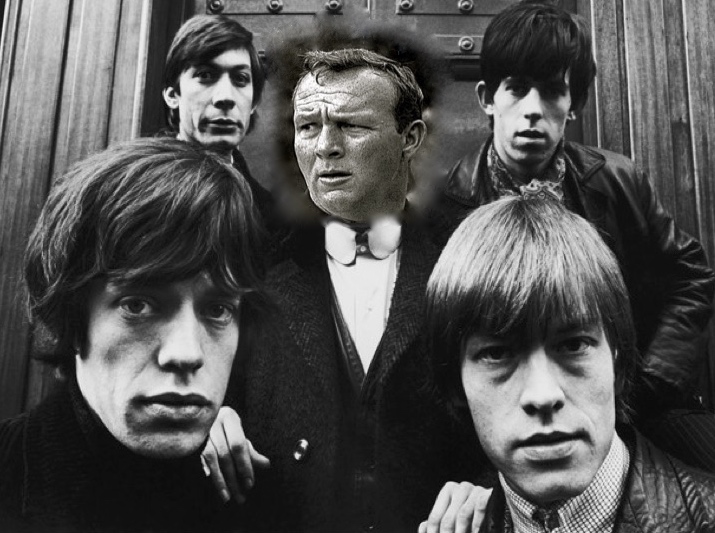 Here's the science:
1) Quite simply the cool of cool. Although when said in the same sentence, The Rolling Stones and Arnold Palmer may not seem like the perfect match, there are similarities in there I assure you.
2) Arnold Palmer changed the game of golf, you had the likes of Ben Hogan and Sam Snead, who played the role of the Beatles by bringing the game to the masses. Then all of a sudden in Palmer you had somebody who looked anything but a golfer, he would have looked better-placed rubbing shoulders with the rat pack. The Stones were the same, they took the rock n' roll blueprint and changed it somewhat.
3) Mick Jagger and the gang did things differently, they looked different, they played different and certainly sounded different. Just like Palmer's unorthodox swing. He dipped his knees like Richards, influenced fashion like Jones, had the rhythm of Watts, the seriousness of Wyman, and shook his hips like Jagger.  
The Top 3 to come over the weekend!! Keep your eye's peeled!
TAGS: Jordan Spieth, Arnold Palmer, Jason Day, Rory McIlroy, Dustin Johnson, Seve, John Daly, Golf Bedlam, 2016