Golf Bedlam
Feb 16th, 2017
If Golfers were bands...
No1. Which Golfer Is The Foo Fighters???...
Words: George Stead
Golfers As Bands
Call us mad, deluded, or just plain stupid, but we're pretty sure that golf and music have more in common than you may think, and we are damned set on making you see what we see. Do you remember Fairway To Heaven? Gorgeous George's rock n' roll fuelled, radio journey around the country to prove that we're not the only ones who believe in this beautiful world where guitar solos meet 300 yard drives.
Well, he's been at it again, sat between a pile of his dad's old records, and a pile of his old GolfPunk magazines he's put together the top 10 of all top 10s, and promised us it's not just a list of his favourite bands.
Number 1: Jordan Spieth – Foo Fighters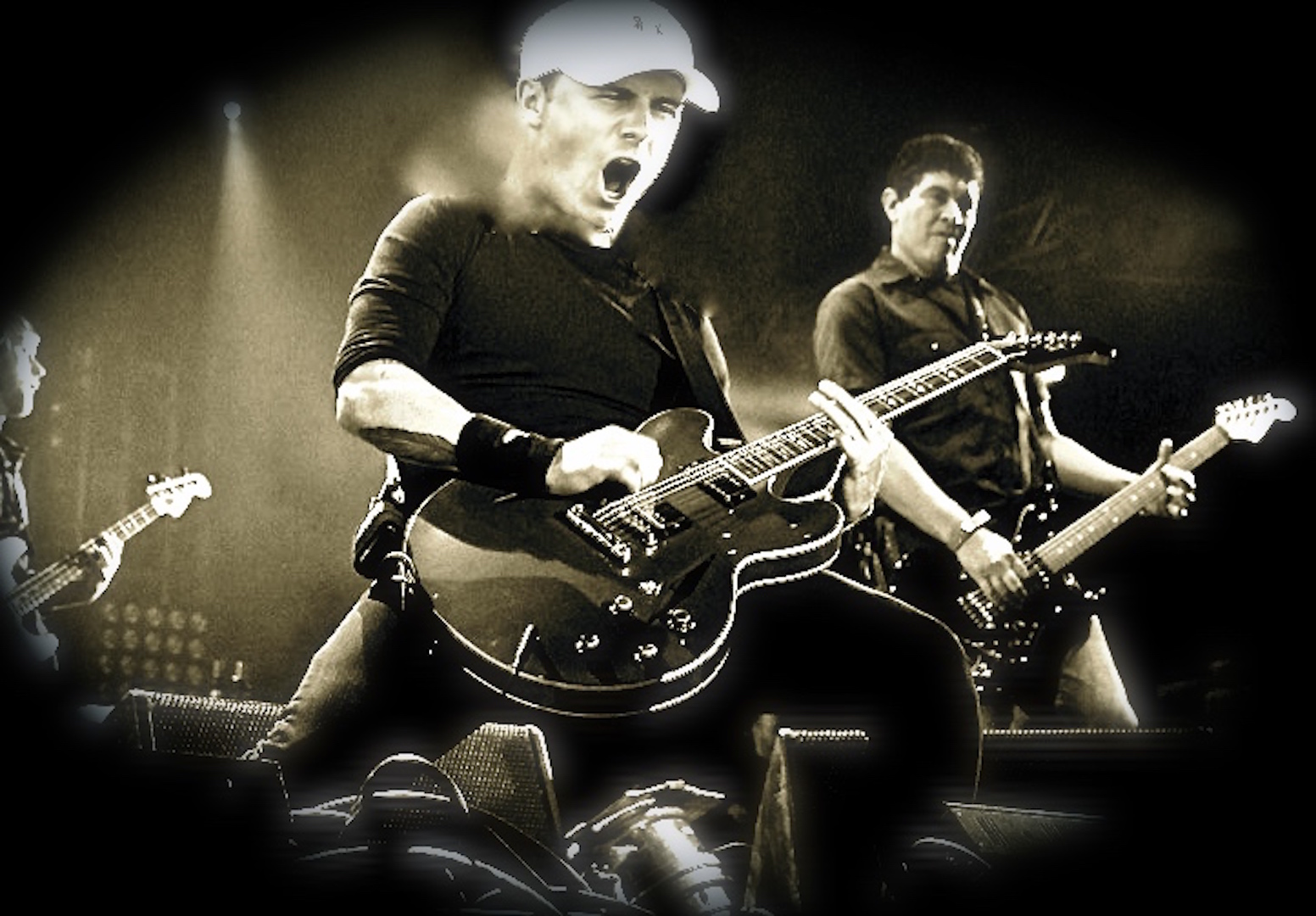 The 'Science'
1) Spieth and the Foo's both divide opinion. Spieth has been called boring, and a little too 'straight down the line', compared to the likes of McIlroy and Day who overpower courses and bring them to their knees with pure muscle (which is what most people want to see when they turn on their TV).
2) Spieth has been criticised for looking too much like a golfer, and also been too good! The Foo Fighters also are not every body's favourite by any means. The music snobs can't stand them, the radio DJ's are sick of playing them, and half of the Glastonbury-goers breathed a heavy sigh of relief when Dave Grohl broke his leg this summer, forcing them to pull out of their debut on the pyramid stage.
3) But you cannot argue that these two are both unbelievable at what they do. They don't try to be something they are not, they play the way they have always known and wouldn't change for the world – so who are we to criticise?
4) Not to mention the sheer enormity of these two: this year Spieth has earned over $22,000,000 and the Foo Fighters, are up there with the highest paid musicians, earning a total of $38,000,000 so far this year – surely give some to GolfPunk, Dave?
5) As well as all this, Jordan Spieth shouts a lot when he's playing, and I think it's far to say that Dave Grohl has had his fair share of Americanised yelps over the last twenty years. 
Related to this article:
If Golfers Were Bands No2: AC/DC
Here's Dave Grohl driving a golf cart...
Related articles:
If Golfers Were Bands: Who Would Be... Queen?
If Golfers Were Bands: Who Would Be... AC/DC?
If Golfers Were Bands: Who Would Be... Foo Fighters?
If Golfers Were Bands: Who Would Be... Mumford & Sons?
If Golfers Were Bands: Who Would Be Arctic Monkeys
For music to practice to here's Gorgeous George's playlist...
Jordan Spieth: Boring Or Total Genius?
TAGS: Jordan Spieth, Jordan Spieth Golf Swing, Golfers As Bands, Golf Bedlam, 2017