Golf Bedlam
Jan 24th, 2019
Good Lord, it's Brooks Koepka's bottom...
Mind how you go if you're eating...
Photography: Paulina Gretzky
If you're just about to tuck into your lunch or dinner, you might want to look at this later... Paulina Gretzky and Dustin Johnson were on holiday in the Maldives recently with fellow PGA pro Brooks Koepka and his girlfriend, Jena Sims. Someone mentioned "Sun's out" and the next thing you know...
In one shot posted on Instagra, Sims and Koepka, 28, are seen modeling thongs, later polling the masses on who wore the cheeky bottoms better.
My money's on Paulina but you never know with golf fans. Sims later deleted the snap from her Instagram story.
DJ's friendship with Koepka appears to have taken a turn for the better following last year's alleged punch up ahead of the Ryder Cup. DJ was said to be angry with his friend for allegedly flirting with Paulina. DJ and Koepka allegedly "clashed on the plane from Atlanta following the Tour Championship".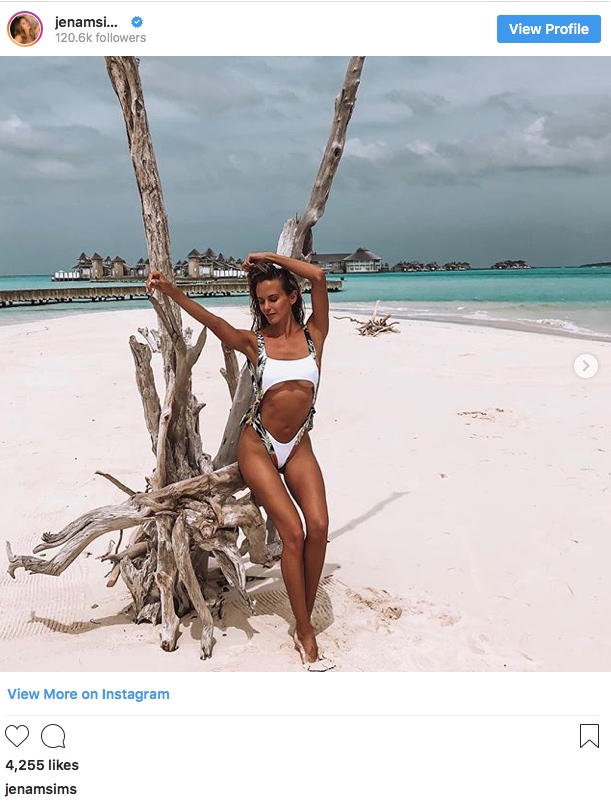 Anyway, it all seems sorted now. As my mother always used to say, no one gets their bum out if the're unhappy.
And another thing!
A Day In The Life Of Paulina Gretzky...