Golf Bedlam
Dec 5th, 2017
Golfer brilliantly evades work to play 140 rounds of golf!
It's the ultimate GolfBunk!
Words: Tim Southwell Styling: GolfPunk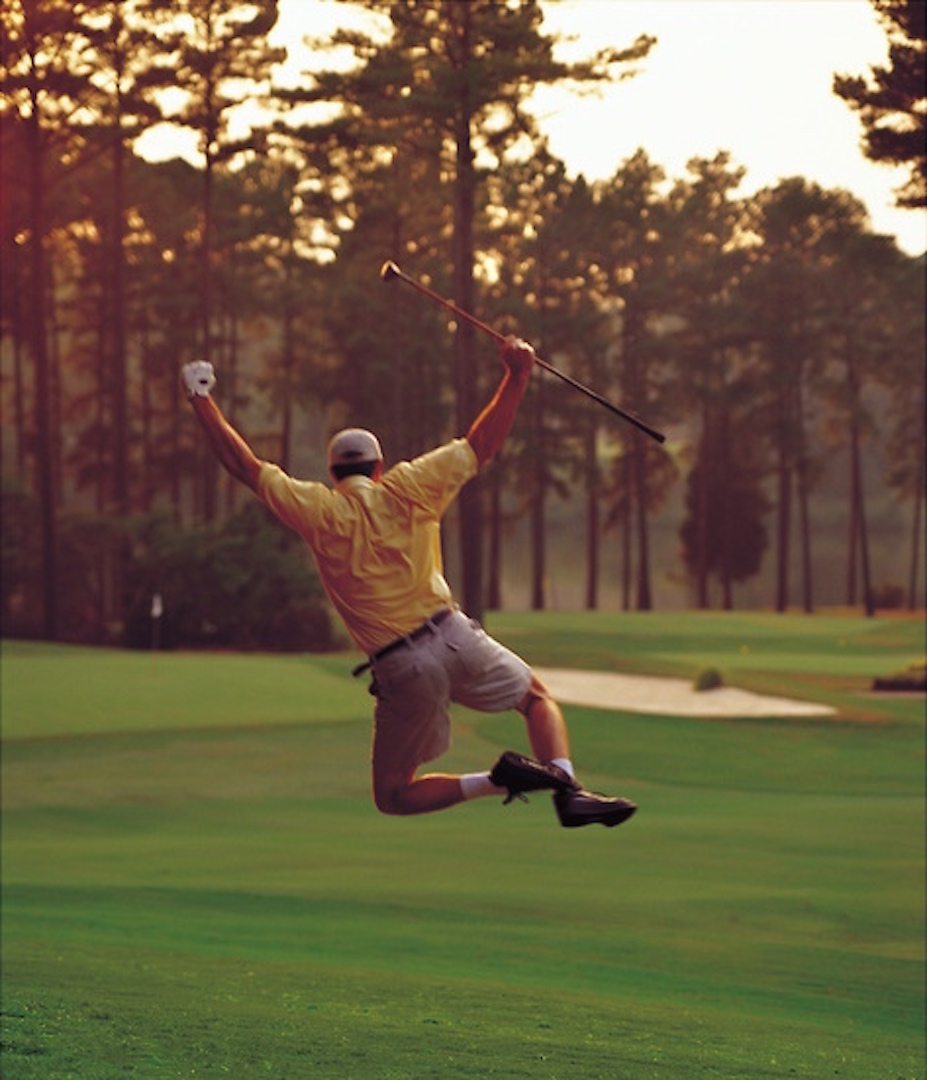 You give golf a good name. At least I think he does? Yes, definitely. Anyone who goes to such extraordinary lengths to play as much golf as humanly possible deserves the ultimate accolade: GolfPunk Lord Staunch.
Enter Tom Colella and his GPS foiling golf-enabler. Colella, an electrician employed by the Western Australia water management joint venture Aroona Alliance, had successfully convinced his employers that he'd been where he should be – at work on a site – when all the while he was where he really should be, the golf course.
In 2016, he was called to a meeting by his employers after it was suggested that no one had actually seen him 'on the tools' for months. Colella's work orders showed him working at a particular site, but his access ID never clocked him in at those sites. It appeared, in fact, like he didn't enter the sites at all. Of course not, he was at the golf course.
But how had he evaded detection for so long? Like his fellow employees, Colella carried around a GPS-enabled personal digital assistant (PDAs). Not a problem for Colella. He had a junk food habit which brought him into contact with fast-food packaging made up of a combination of aluminium and mylar plastic, a combo that if wrapped around your GPS device make it completely undetectable.
His employers figured out that Colella had done a GolfBunk more than 140 times while reporting that he was working. Unsurprisingly, when his 'golfbunkery' was detected he was fired.
Colella contested the decision but the authorities declared: 
As an experienced electrician, Mr Colella knew that [an empty foil Twisties bag] would work as a [Faraday] cage, thereby preventing the PDA from working properly – especially the provision of regular GPS co-ordinate updates. I note that Mr Colella's supervisors knew that he placed his PDA in the foil bag and that they should have known the effect that this action would have on the PDA device.
Commissioner Riordan didn't actually find the submitted GPS evidence to be conclusive in the case against Colella, saying that he was "not convinced that the PDA GPS data proves anything except that Mr Colella had found a way, either inadvertently or otherwise, to function the PDA device whilst not allowing it to record his location."
However, Colella was sure up to something fishy, Riordan said:
I can find no plausible explanation why Mr Colella would create a Faraday cage around his PDA, except to obstruct the GPS collecting capacity of the device. Mr Colella appears to have been deliberately mischievous in acting in this manner.
Since his sacking, Colella started working as an Uber driver. Though, if he picks you up, it's anyone's guess if you'll get to where you're going if he passes a golf course on the way.
Related: