Golf Bedlam
Nov 11th, 2019
Golf Joke of the week
With Derek the Donkey
Words: Derek
Derek The Donkey, GolfPunk's grumpy horse-envier once again delivers his 'Joke of the Week'. As you know he likes nothing better than a proper good laugh as long as it's at someone else's expense...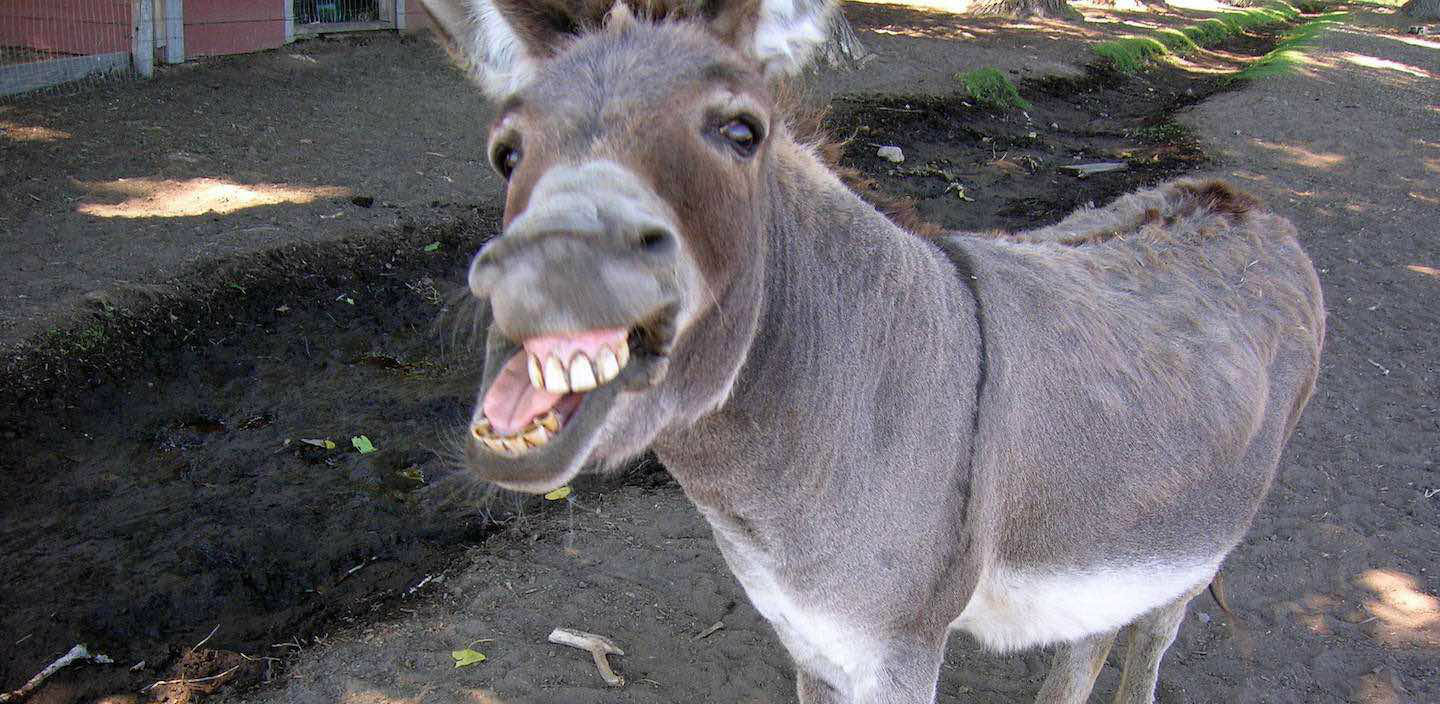 Joke of the Week
An avid golfer found himself in Africa with time to play. After asking at his hotel for the nearest golf course he was put in a cab, and spent two hours being driven deeper and deeper into the jungle until he arrived at a course.
He checked in with the pro and asked to rent some equipment and, since he'd never played the course before, for a caddie. In a few minutes, he was escorted to the 1st tee, where his caddie was waiting with a bagful of clubs under one arm and a rifle under the other.
The golfer was taken aback, but composed himself and hit a good drive down the fairway of the opening hole, a tough par-4. As they were walking to his ball, a leopard sprang out of the rough and charged the golfer.
Without missing a beat, the caddie dropped the bag, aimed his rifle, and shot the animal dead.
Again, the golfer had to compose himself, taking a minute to catch his breath. But he quickly recovered, hit a good approach, and parred the hole.
The same thing happened on the 2nd hole, a long, twisting par-5. But this time it was a lion that bolted out of the jungle, charged the golfer, and was dropped by a single shot from the caddie's rifle.
By now the golfer was visibly shaken, but the caddie looked unflappable — and obviously was a good shot — so they played on.
The 3rd hole was an easy par-3 surrounded by water. The golfer hit a good short iron, which landed near the cup. As he was walking onto the green, a crocodile slid out of the water and began moving toward him.
Unfazed, the golfer looked to his caddie for help. But the caddie stood motionless. The crocodile moved closer, and the golfer, beginning to get upset, again glanced at the caddie, who didn't move.
Finally, with the crocodile just inches away, the golfer screamed, "Aren't you going to do something?"
The caddie looked at the scorecard and said, "I'm sorry, sir, but you don't get a shot on this hole."
Derek's verdict: I'm not sure this passes my animal welfare test!
And another thing...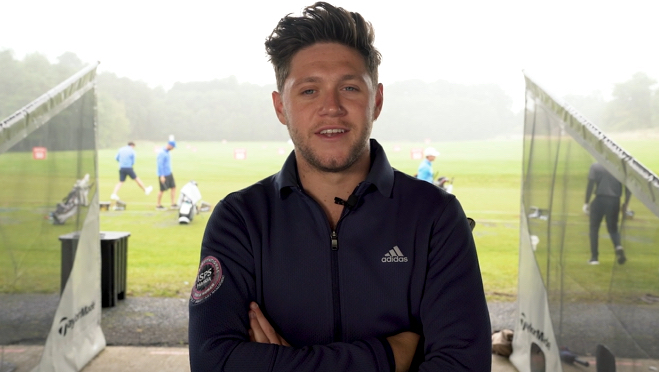 TAGS: Golf Jokes, Derek The Donkey, Golf Bedlam, 2019