Golf Bedlam
Sep 8th, 2016
Golf goes Jackass
Shocking time for European Tour stars
Words: Daniel Owen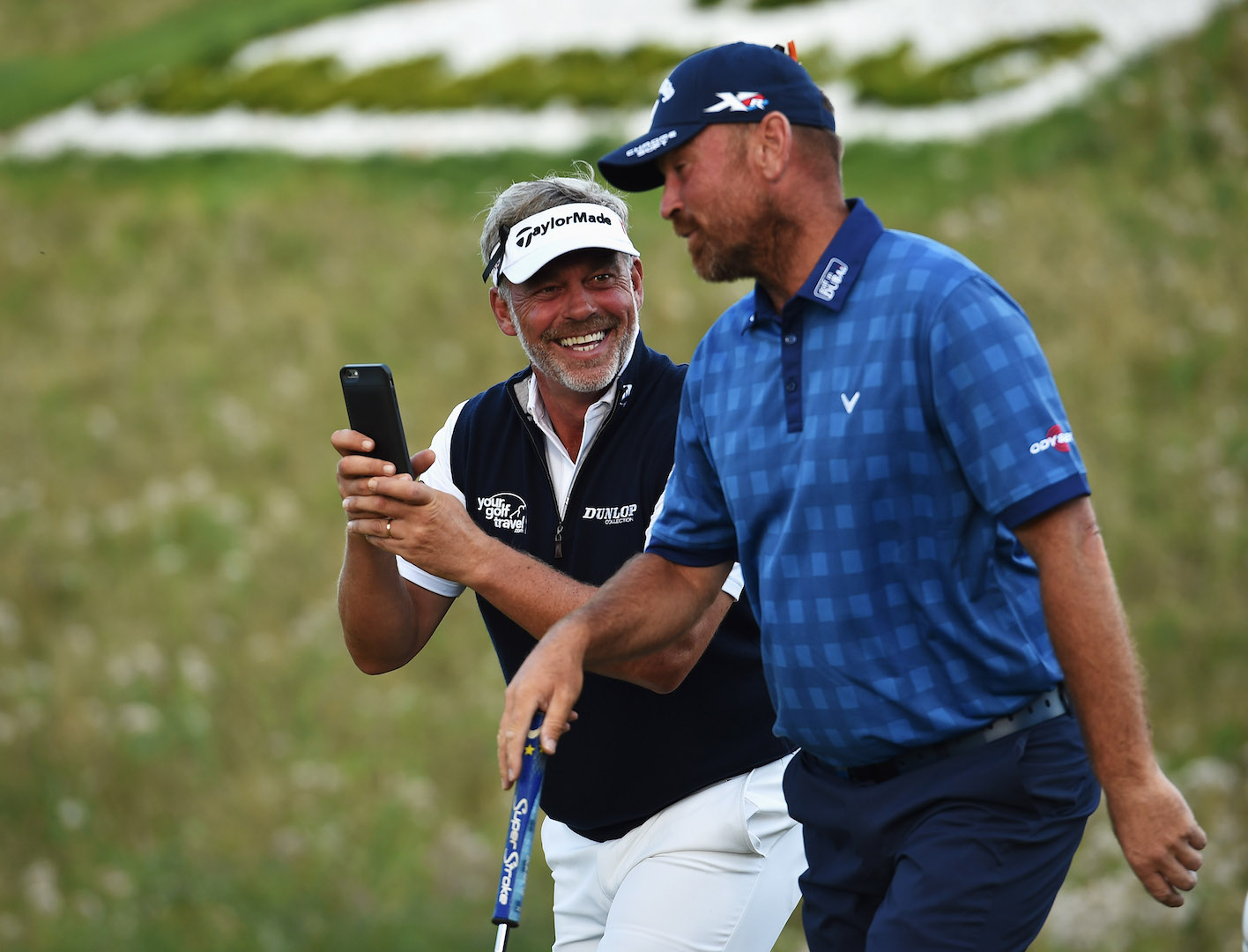 We think Thomas Bjorn and Darren Clarke have been up late watching old re-runs of Jackass after seeing this video. Two teams of European Tour players had electric shockers attached to them, and had to hit golf shots against one another. The results are hilarious.
We think Joel Sjöholm sums it up best. "Golf is hard enough. Electricity doesn't help at all"
"It was scary. You didn't know when the shock was going to come – because you know Thomas. He'd probably do it in your swing. And he did. It was scary and painful at the same time, but fun. A lot of fun."