Golf Bedlam
Apr 25th, 2016
Golf Behaving Badly!
And we love it!
Words: Daniel Owen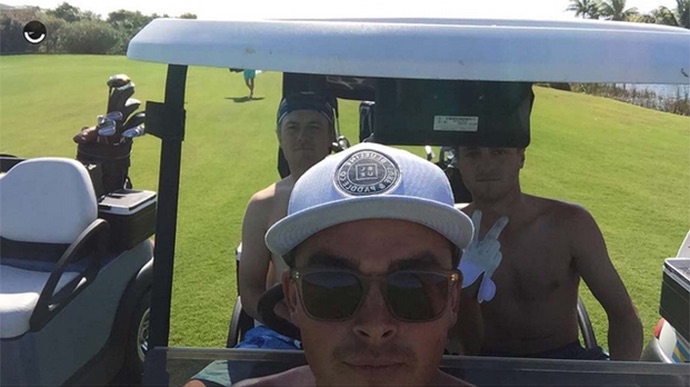 GolfPunk has been around since 2004. We've always loved the game, and hated the stuffiness that surrounds it. This weekend it felt like the game finally caught up with us.
From Rickie, Jordan, and the boys tearing it up in the Bahamas, Kevin Kisner being suspended from his golf club for having a laugh, and Andrew 'Beef' Johnson coming good on his promise to get hammered following his recent win, they were all having a good time because of the game that we all love.
The Bahamas Boys #SB2K16
Rickie. Jordan. Justin. Smylie. They might sound like a boyband line-up (ok the last one sounds like he plays the ukulele), but these were lads on tour in the purest senses. Four guys, having a laugh, playing golf, drinking beer, and being a bunch of berks. What's not to like about that? They might all be millionaires, but they are all regular guys. Their agents must be tearing their hair out, but it was probably some of the best publicity the game has had in ages! Poor old Rory, he turned down an invitation!
https://twitter.com/McIlroyRory/status/723577347333492736
Jordan Spieth does a mean David Feherty...
https://twitter.com/NoLayingUp/status/723570292153548800?ref_src=twsrc%5Etfw
Although Feherty isn't sure about the outfit. Or lack of...
https://twitter.com/Fehertwit/status/723945169389756417?ref_src=twsrc%5Etfw
And Luke Donald even piped up...
https://twitter.com/LukeDonald/status/723657683098697728
He's got a point though...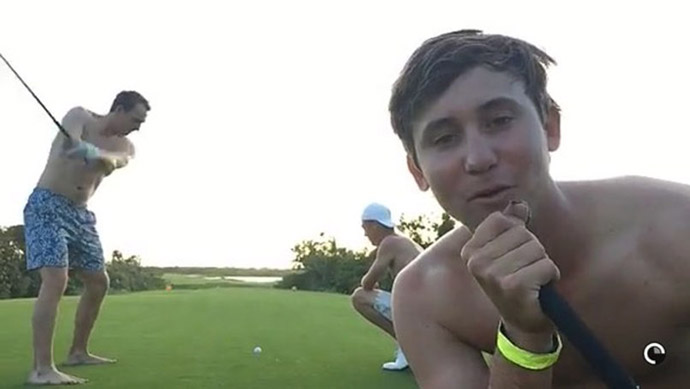 Meanwhile in Georgia...
Before the Masters, Callaway and Vice Sports put this video together of Kevin Kisner at Palmetto Golf Club, his home course, the second oldest golf club in the USA, and just 20 minutes from Augusta National.
https://www.youtube.com/watch?time_continue=48&v=G9zgvxldrC4
He loves the game. He loves the course. He loves a beer. And he enjoys a buggy race. Our Editor's favourite weekly losing bet, Kevin Kisner seems like a cool guy who is really enjoying himself, and what golf has given him.
Unfortunately his golf club didn't see it like that. Palmetto have suspended him, and the other members for the shenanigans. The only thing they should be annoyed about is that they didn't carry on their drinking at the clubhouse, going to the pub instead...
On the other side of The Atlantic
Andrew 'Beef' Johnson isn't your typical cookie cutter tour pro. When he won the Spanish Open he announced on Sky Sports he was going to go home and get hammered. The guys at GCW went along and filmed the shindig at North Middlesex Golf Club.
https://twitter.com/gcw/status/723837567544766464?ref_codes=twsrc%codes
Why is he dressed as a parrot? More importantly, a whole golf club getting together, acting like a bunch of berks, and supporting one of their own. No one is worrying about dress codes there...
And Finally
Talking about golf going bad, Charley Hoffman might be our new hero. Proof that you can't hit good shots all the time, Hoffman went on and won the Valero Texas Open after hitting the worst drive we think we've ever seen a pro hit. He chunked one in the final round too.
https://www.instagram.com/p/BEjhmcQkLGo/
So remember everyone. Golf is fun. You'll make great mates playing the game. It might be the cause of a few hangovers along the way. And sometimes it's really hard but never give up. We bloody well love this stupid game!!!
Win these amazing Honma wedges