Golf Bedlam
Mar 4th, 2017
Fantasy 4 Ball: Stuart Appleby
Kylie, Sire Les.... and???
Photography: Getty
Australia's six-times PGA Tour title winner imagines a round with Kylie, Sir Les and a violent ex-con by the name of Chopper...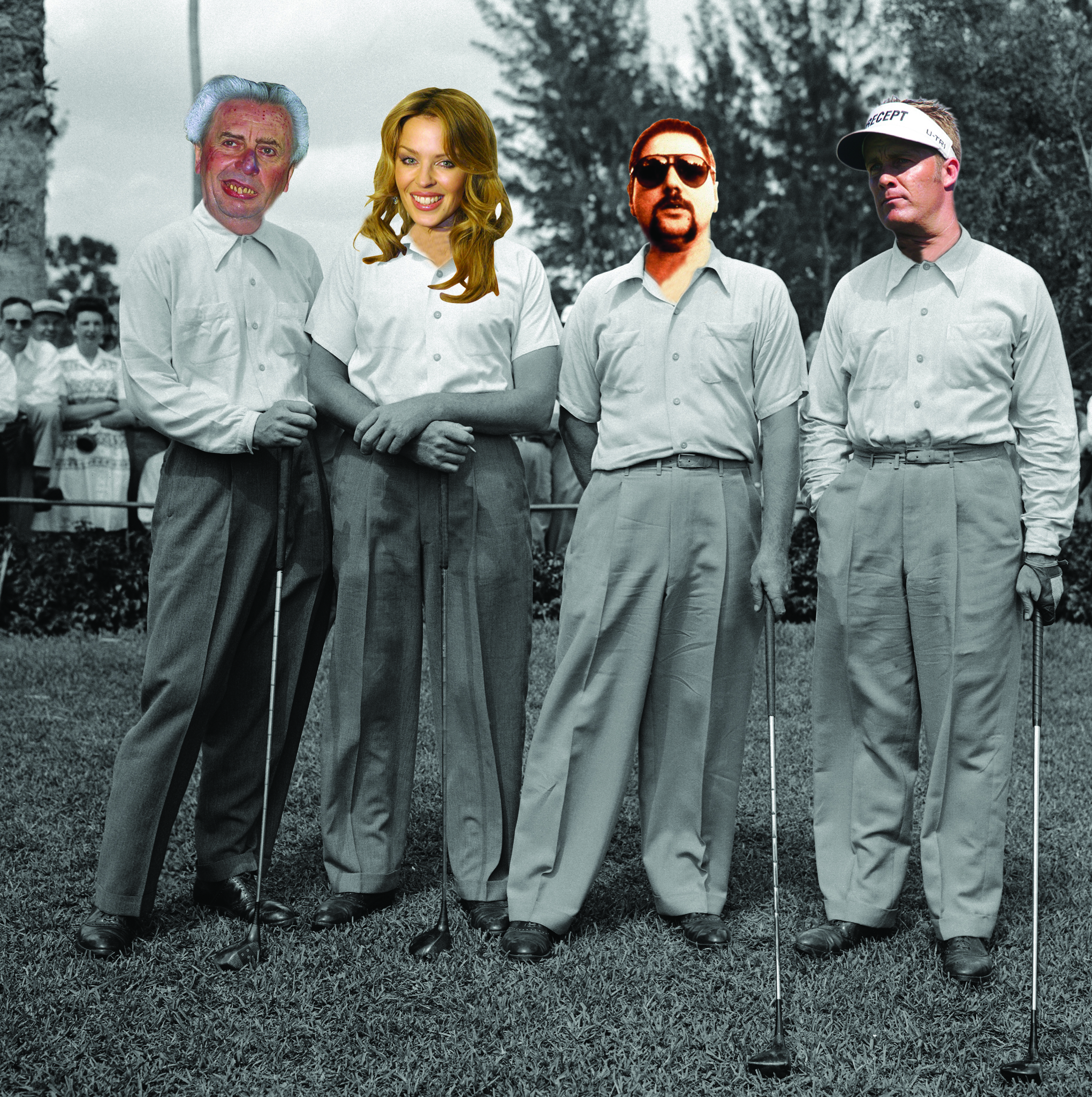 To be honest, I had no choice but to be patriotic and go with an all-Aussie line-up. First up is Australian cultural attaché to Britain, Sir Les Patterson? The guy is an absolute legend, although he may have to watch his behaviour in the clubhouse.
Next up I've gone with Kylie Minogue. If she turned out in her gold hotpants she'd certainly ruffle a few feathers.
Last up, I'd have to go for ex-jailbird Mark 'Chopper' Read (jailed for, amongst other things, a failed kidnapping). You need a strong character in your side and he would be sure to take care of us along the way. I'm not sure, but I'd be willing to bet the origins of his nickname are bordering on the grizzly. Twenty-three years inside teaches you a thing or two about looking after yourself and I reckon he'd be the perfect minder for our fourball if the galleries got a bit over zealous.
Related:
Nck Dougherty's Fantasy 4 Ball