Golf Bedlam
Sep 17th, 2015
Ace Ace Baby #2
Yes, we've used that headline again
Words: Tim Southwell
So finally, after alllllll these years of trying, you finally get a hole in one. What's more, you get it in a match against your local rivals. You celebrate like a baboon disco on 'Express Yourself How You Like Night'. You can't believe what you've just done and everyone is congratulating you.
Then your opponent steps up and does exactly the same thing. A Half in one. Thanks mate. Way to unload the wind from my sails.
When Aaron Saddleton stepped up to the 135 yard hole at Royal Norwich Golf Club, it was a 14 million to one shot. By the time his opponent Mark Davis stepped up the odds of replicating the feat were 25 million to one (Thanks Golf Spiv – Ed).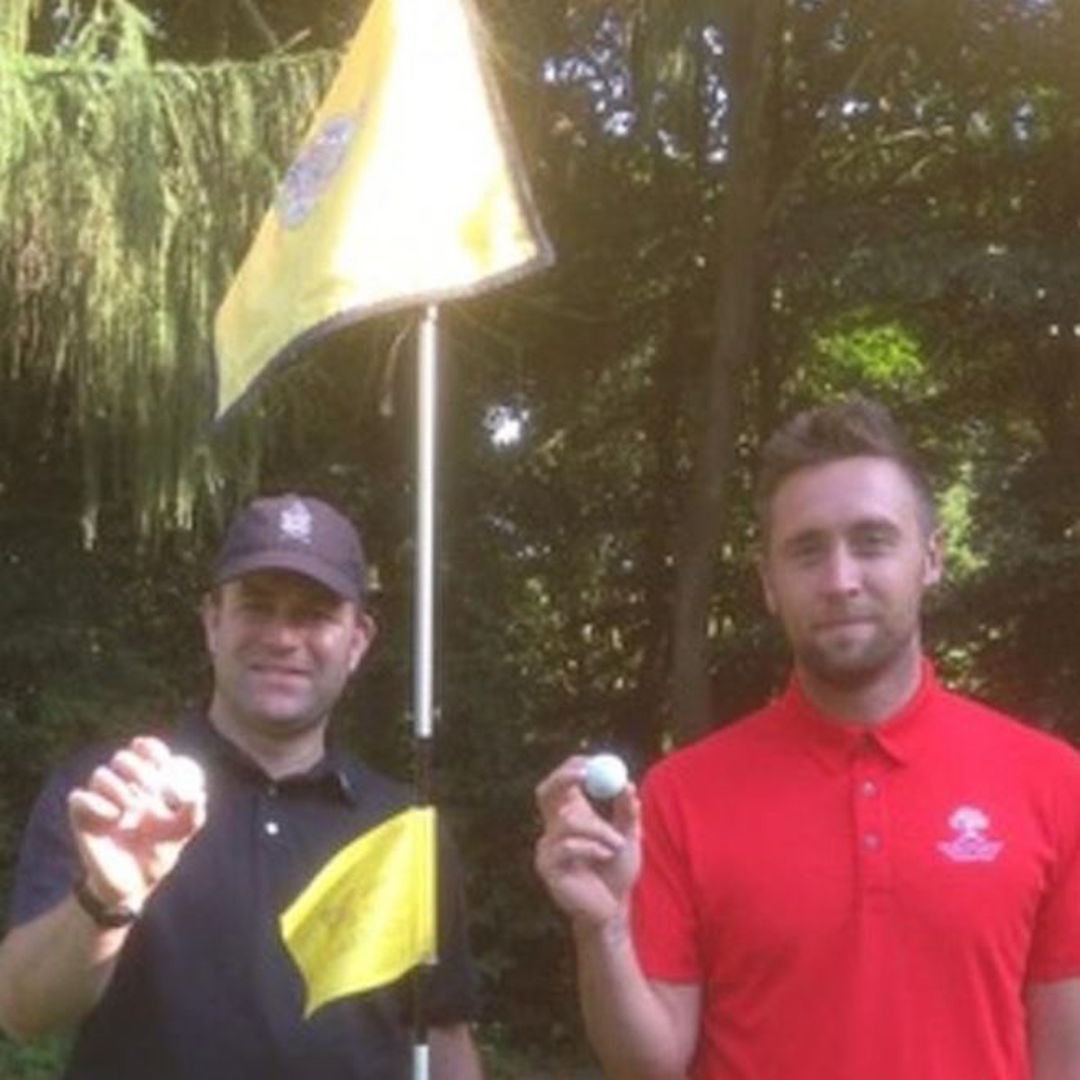 Mark Avis: "Cheers" Aaron Saddleton: "Frankly, it's ruined it for me"
Morgan Thompson, assistant professional at the club, said: "I was working in the shop at the time and suddenly saw everybody celebrating. I don't think they could quite believe it and it was all they were talking about afterwards."
No shit? You'd have thought they would have moved on to something else by that stage, like foreign policy or something... Mr Thompson added that the course averaged one hole-in-one every six months, which is interesting when you stop to think about it.
No, really, have a quick think about it. Makes me feel a bit weird somehow... anyone else getting that Bob Marley 'Nothing can stop the time' feeling? No? Well, anyway, the players were on opposing sides in a 2v2 game during a Norfolk Handicapped League match between Sprowston Manor Golf Club and Royal Norwich Golf Club.
And that's an extremely expensive round in the clubhouse. Snort. 
TAGS: Hole In One, Two Holes In One On The Same Hole In The Same Match, Royal Norwich Golf Club, 25 Million To One Shot, Golf Bedlam, 2015