FedExCup 2015
Sep 15th, 2015
The FedExCup Connundrum!
Who needs to do what at the BMW
Words: Tim Southwell Photography: Getty Images
Blimey - now it's getting really complicated.
Right, in a nutshell - if you look at the right hand column it tells you where a player has to finish in the BMW in order to qualify for the Tour Championship next week. So you know that – from Jason Day down to Rory –  they're all in for next week. The first player that has to do something specific at the BMW to qualify for the Tour Championship is Brandt Snedeker who has to finish no lower than 65th at the BMW in order to play next week's finale.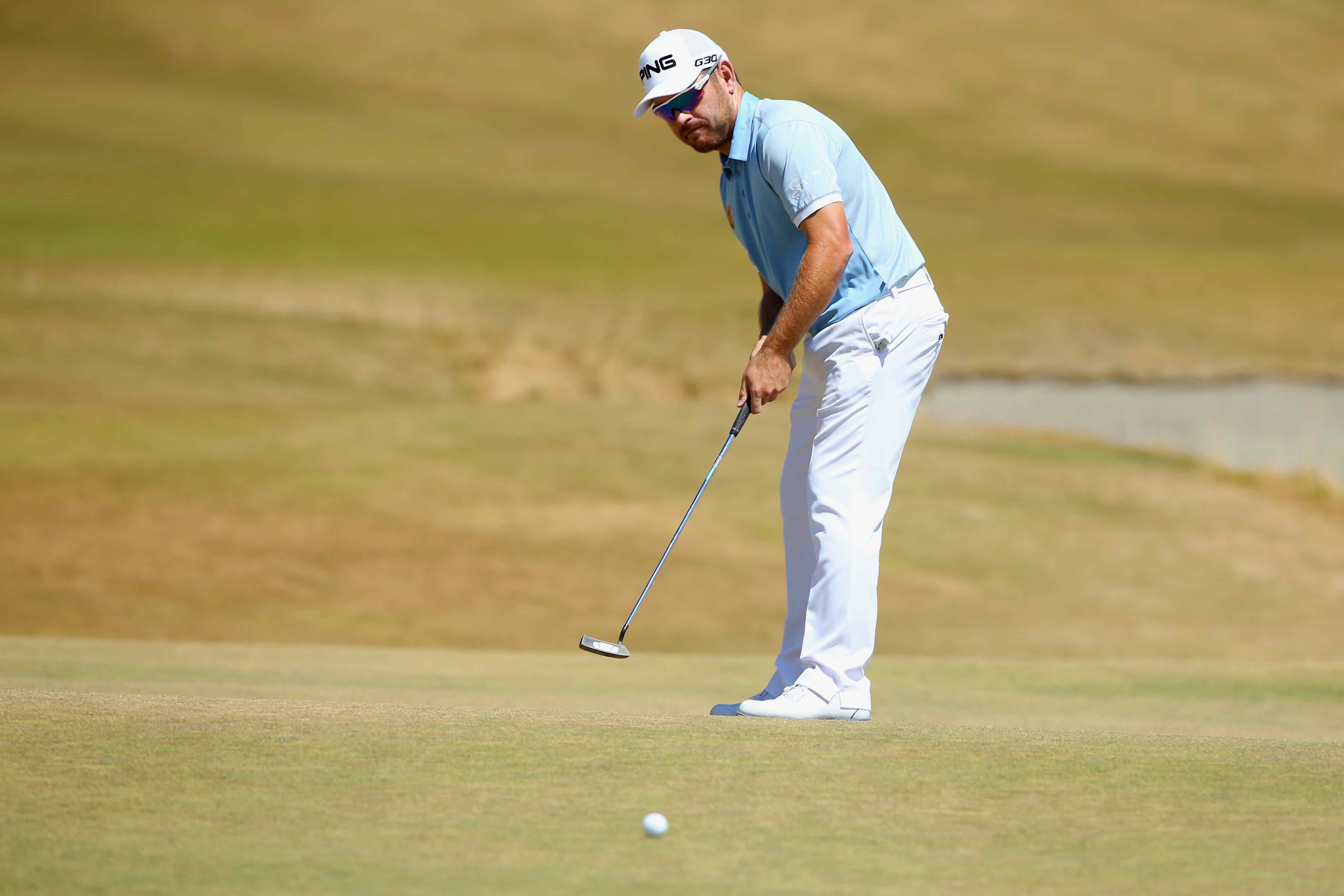 Louis Oosthuizen: Right on the cut line: Needs to finish no worse than eighth
Then it shows you what a win would do for someone. Taking Snedeker again, a win would actually put him 3rd in the FedExCup table, so large is the amount of points you would earn for a win this week. So, if you go right down to current last place George McNeill, he would catapult up to sixth place with a win this week.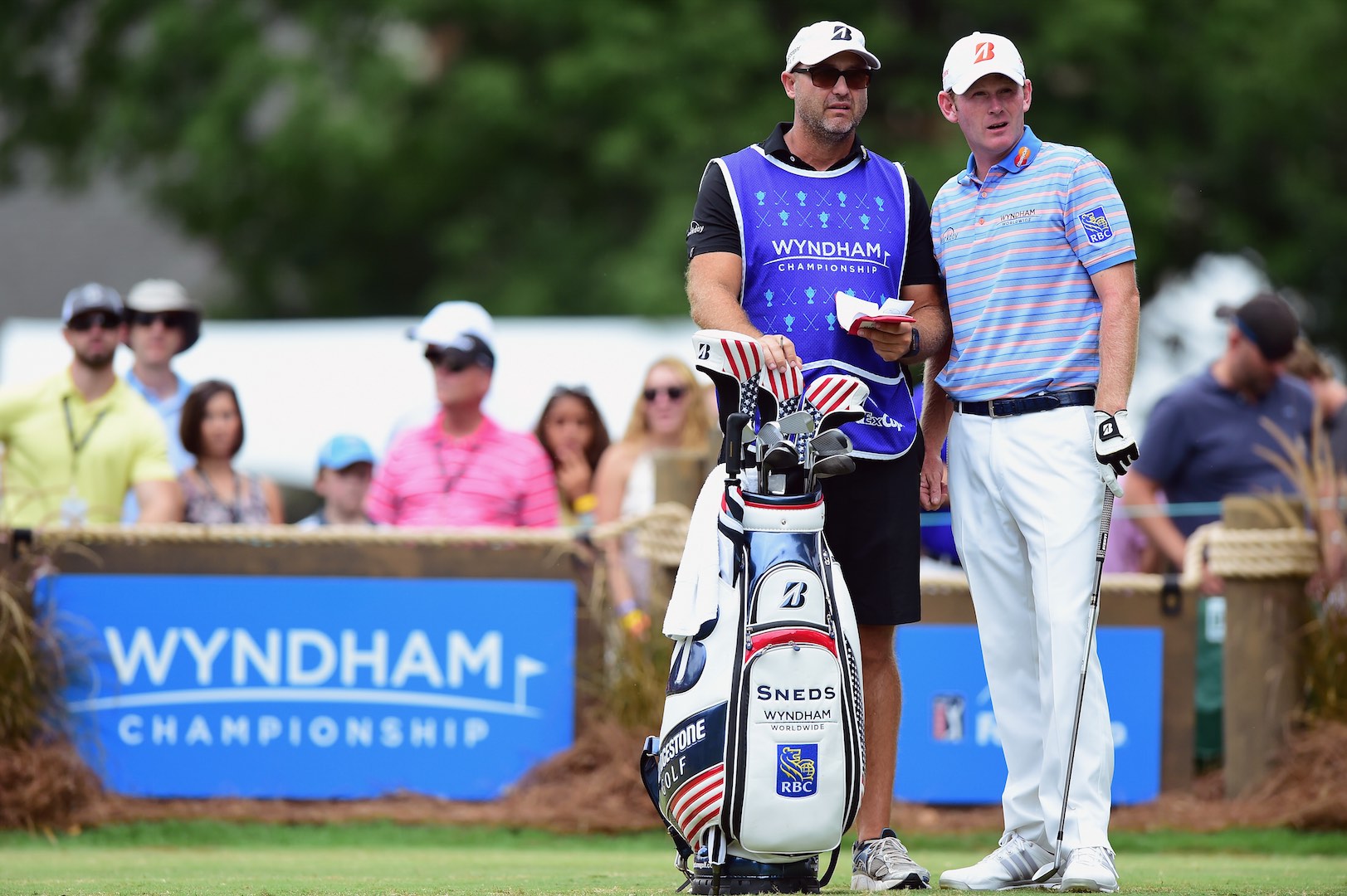 "Don't mess this up Sneds, I've got a new boiler to buy"
Louis Ouisthuizen is on the cut line as we speak in 30th place. He needs to finish no worse than eighth to guarantee a spot in the Tour Championships (as noted in the far right column).
Other notables are Ian Poulter who would have to finish third, as do Phil Mickelson, Keegan Bradley, Sergio Garcia and last year's Tour Championship winner Billy Horschel. Paul Casey has the luxury of a top 36 finish getting him into next week.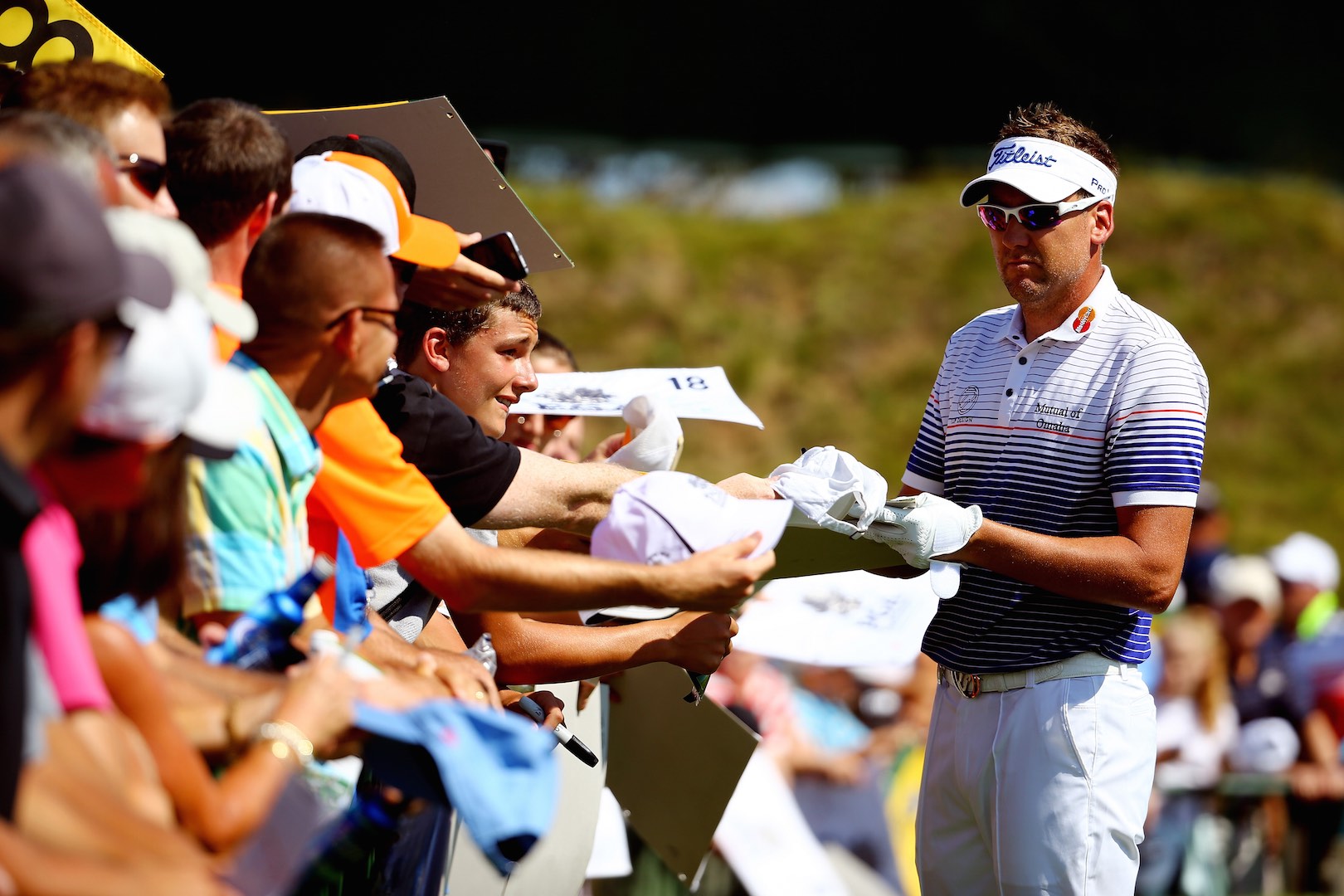 "​Anyone got a magic pencil?"
In the table below, you'll see how far each competitor could climb with a win, fifth-place finish, 10th-place finish and what finish they'll likely need to lock up a spot in the top 30.
And this table will be changing every five minutes from Thursday onwards. We'll try nour best to keep up!!
| | | | | | |
| --- | --- | --- | --- | --- | --- |
| Rank | Player | With win | With 5th | With 10th | Finish for top 30 |
| 1 | Jason Day | 1 | 1 | 1 | Likely |
| 2 | Jordan Spieth | 1 | 2 | 2 | Likely |
| 3 | Rickie Fowler | 1 | 3 | 3 | Likely |
| 4 | Henrik Stenson | 1 | 3 | 3 | Likely |
| 5 | Bubba Watson | 1 | 3 | 3 | Likely |
| 6 | Charley Hoffman | 2 | 6 | 6 | Likely |
| 7 | Zach Johnson | 2 | 6 | 6 | Likely |
| 8 | Dustin Johnson | 3 | 6 | 6 | Likely |
| 9 | Jim Furyk | 3 | 6 | 6 | Likely |
| 10 | Patrick Reed | 3 | 6 | 6 | Likely |
| 11 | Jimmy Walker | 3 | 6 | 6 | Likely |
| 12 | Robert Streb | 3 | 6 | 7 | Likely |
| 13 | Justin Rose | 3 | 6 | 7 | Likely |
| 14 | Danny Lee | 3 | 7 | 8 | Likely |
| 15 | Kevin Kisner | 3 | 7 | 8 | Likely |
| 16 | Hideki Matsuyama | 3 | 8 | 10 | Likely |
| 17 | Rory McIlroy | 3 | 8 | 11 | Likely |
| 18 | Brandt Snedeker | 3 | 10 | 14 | 65 |
| 19 | J.B. Holmes | 3 | 10 | 14 | 63 |
| 20 | Matt Kuchar | 3 | 11 | 14 | 54 |
| 21 | Brooks Koepka | 3 | 12 | 15 | 45 |
| 22 | Steven Bowditch | 3 | 12 | 16 | 38 |
| 23 | Sangmoon Bae | 3 | 14 | 16 | 37 |
| 24 | Paul Casey | 3 | 14 | 16 | 36 |
| 25 | Ben Martin | 4 | 15 | 18 | 13 |
| 26 | Daniel Summerhays | 4 | 16 | 18 | 12 |
| 27 | Bill Haas | 4 | 16 | 18 | 11 |
| 28 | Jason Bohn | 5 | 16 | 18 | 10 |
| 29 | Russell Knox | 5 | 17 | 18 | 9 |
| 30 | Louis Oosthuizen | 6 | 17 | 20 | 8 |
| 31 | David Lingmerth | 6 | 17 | 20 | 7 |
| 32 | Harris English | 6 | 17 | 20 | 7 |
| 33 | Matt Jones | 6 | 17 | 20 | 7 |
| 34 | Kevin Na | 6 | 17 | 20 | 7 |
| 35 | Justin Thomas | 6 | 18 | 21 | 6 |
| 36 | Gary Woodland | 6 | 18 | 21 | 6 |
| 37 | Chris Kirk | 6 | 18 | 21 | 6 |
| 38 | Sean O'Hair | 6 | 18 | 22 | 5 |
| 39 | Ryan Moore | 6 | 18 | 24 | 5 |
| 40 | Ryan Palmer | 6 | 18 | 25 | 4 |
| 41 | Tony Finau | 6 | 18 | 25 | 4 |
| 42 | Webb Simpson | 6 | 18 | 25 | 4 |
| 43 | Pat Perez | 6 | 18 | 25 | 4 |
| 44 | Scott Piercy | 6 | 20 | 25 | 4 |
| 45 | Shawn Stefani | 6 | 21 | 25 | 4 |
| 46 | Daniel Berger | 6 | 21 | 25 | 4 |
| 47 | Troy Merritt | 6 | 21 | 25 | 4 |
| 48 | Brendon Todd | 6 | 22 | 26 | 3 |
| 49 | Brendon de Jonge | 6 | 22 | 27 | 3 |
| 50 | Brian Harman | 6 | 23 | 28 | 3 |
| 51 | Zac Blair | 6 | 25 | 28 | 3 |
| 52 | Hunter Mahan | 6 | 25 | 28 | 3 |
| 53 | James Hahn | 6 | 25 | 28 | 3 |
| 54 | Sergio Garcia | 6 | 25 | 28 | 3 |
| 55 | Cameron Tringale | 6 | 25 | 28 | 3 |
| 56 | Rory Sabbatini | 6 | 25 | 28 | 3 |
| 57 | Kevin Chappell | 6 | 25 | 32 | 3 |
| 58 | Russell Henley | 6 | 25 | 35 | 3 |
| 59 | David Hearn | 6 | 25 | 35 | 3 |
| 60 | Brendan Steele | 6 | 25 | 35 | 3 |
| 61 | Phil Mickelson | 6 | 26 | 38 | 3 |
| 62 | Fabian Gomez | 6 | 27 | 38 | 3 |
| 63 | Keegan Bradley | 6 | 28 | 38 | 3 |
| 64 | Nick Watney | 6 | 28 | 38 | 3 |
| 65 | Jerry Kelly | 6 | 28 | 38 | 3 |
| 66 | Ian Poulter | 6 | 28 | 39 | 3 |
| 67 | Billy Horschel | 6 | 28 | 40 | 3 |
| 68 | William McGirt | 6 | 30 | 44 | 2 |
| 69 | Bryce Molder | 6 | 31 | 44 | 2 |
| 70 | George McNeill | 6 | 32 | 44 | 2 |
TAGS: FedExCup 2015, Rory McIlroy, Jason Day, Jordan Spieth, Rickie Fowler, 2015, Tour Championship