Fashion
Dec 14th, 2021
The greenest company in golf?
Reflo the clothes brand taking sustainability to a new level
Words: GolfPunk Photography: Reflo
There are a lot of brands that seek to highlight their green credentials but when you drill down a little, you realise those claims are somewhat economical with the truth. So when we came across the new clothing brand Reflo we were naturally somewhat sceptical.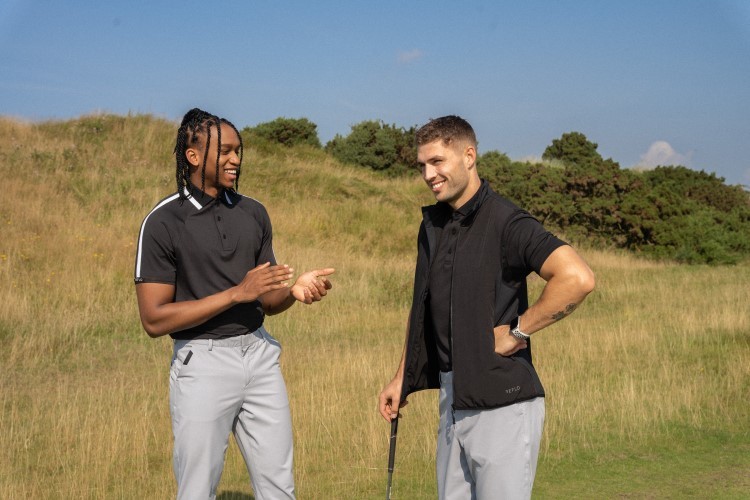 However, on talking to Rory MacFadyen, the founder of Reflo, it becomes clear that this is a company with serious green credentials. MacFadyen set up Reflo just over two years ago with friends and family backing and sustainability runs through his veins.
"We don't want to be a green signal brand who are shoving it in your face," says Rory. "It's just something that we do, but actually, it's at the core of everything we do."
"However, we want to be a brand which people like wearing because it's cool, not because it's sustainable."
Reflo clothing is made from advanced technical fabrics woven from recycled waste. As a result, single-use plastic waste and coffee beans are given new life in their clothes. In addition, each Reflo garment is made from recycled plastic bottles, with the recycled material making up a minimum of 85% of each product.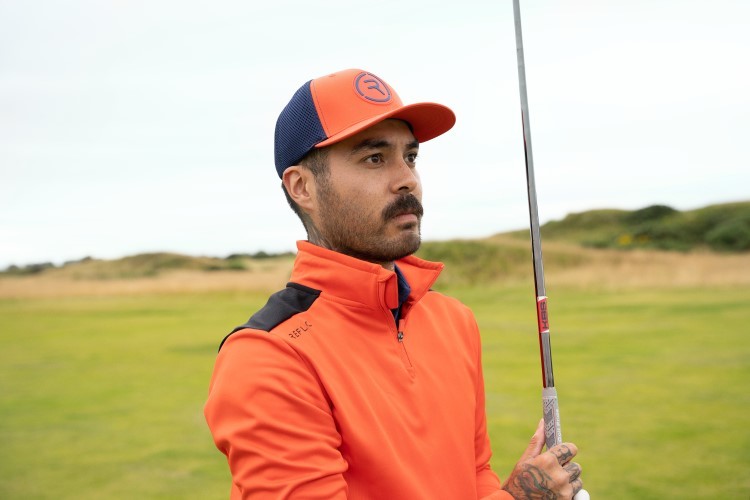 A chemical from waste coffee grounds is embedded into most of Reflo's yarns and acts as a natural antibacterial. As a result, the clothes are less likely to smell as odours are absorbed and therefore need not be washed so often.
For example, the Reflo golf hoodie contains 37 plastic bottles and the Wandle Jacket 18 bottles.
However, it is not just the apparel that is sustainable; Reflo has other initiatives, including planting a tree for every product sold. To date, the company has planted 1,500 trees and has a target of planting one million trees by the end of its fifth year.
"There's a great video doing the rounds from David Attenborough that he produced for COP 26 talking about the devastating effect of deforestation around the world and how it's not enough just to stop deforestation; reforestation needs to take a massive forefront," says MacFadyen.
"For us, that's really important and is active. Regeneration is not only minimising our impact but creating a positive impact as a brand."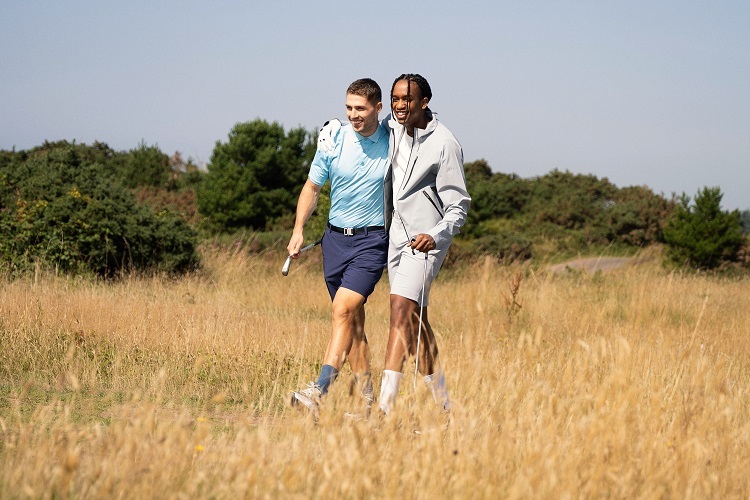 Other actions include green warehousing and offering customers to use green shipping. Green delivery is where the carbon output generated by the delivery process is invested in a positive carbon neutralising effect, such as investing in green energy.
It has been a tremendous learning experience for the brand, which has weathered Covid-19 and the supply line issues it threw up. MacFadyen is rightly proud of his company's achievements to date and he is keen to build a community around the brand.
"At the end of the day, we want to be important to our customers. We want them to feel more engaged with us than they would do wearing another brand," says MacFadyen.
"Beyond making a positive environmental impact we want to make some really cool apparel that people want to wear and looks great and feels great and does great."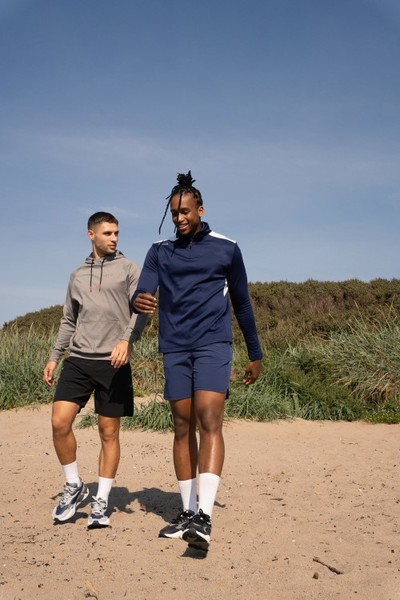 GolfPunk had an opportunity to try out some of Reflo's gear and was mightily impressed. As well as the hoodie and jacket getting the thumbs up from a team member's teenage daughter, they looked and felt good.
The hoodie, in particular, impressed as it was both comfortable and very warm. It seems incredible that a big pile of plastic bottles has been transformed into such a practical and smart-looking bit of kit!
To see the whole Reflo range visit www.reflo.com.
Here are a few of GolfPunk's favourites from the golf range.
Grey Lapter Hoodie - £95.00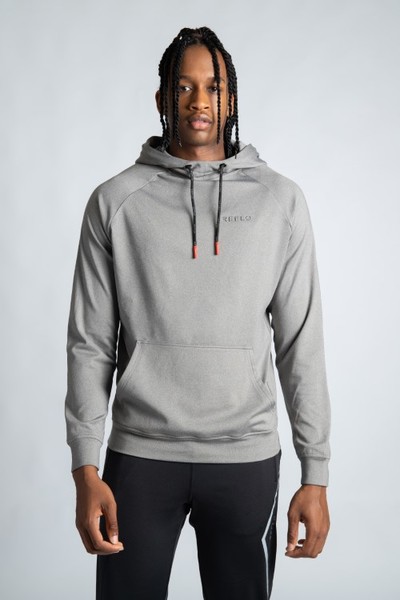 Style to kick back in. Breathable lightweight fabric with a relaxed design. Adjustable contrast drawstrings get your perfect fit through the hood. The large front pocket keeps everything safe. And our embossed logo and double chevron stripe nod to those in the know.
Wandle Jacket - £148.00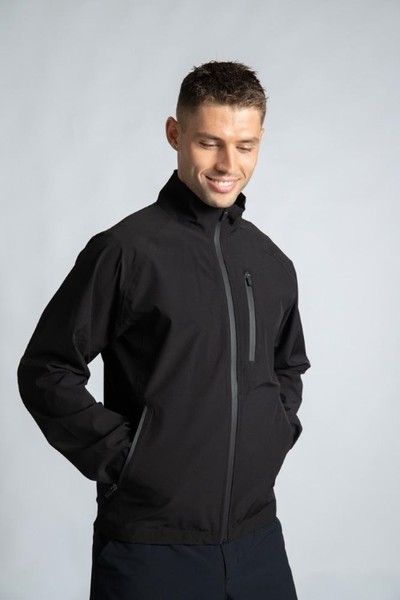 The ultimate lightweight outer. Fully waterproof with bonded zippers and pockets. Comfort zip guard and elasticated cuffs for the perfect fit. Reflective logos keep you visible in low light. Responsive stretch moves with your body. And breathable UV protection for when the heat is on. All bases covered.
Levantine Cap - £25.00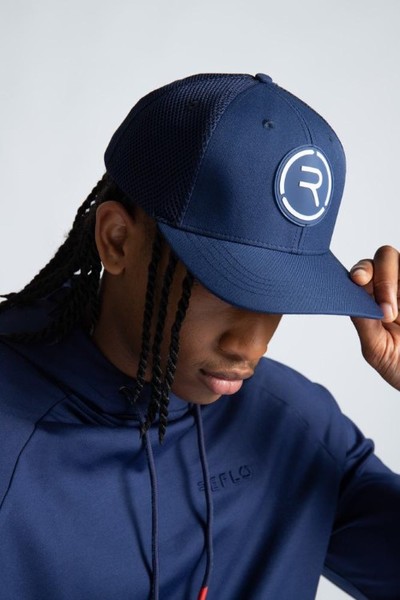 A comfortable classic. Adjustable, quick-drying, and water-resistant. UV protection comes built-in. Ultra-breathable fabric panels help you keep your cool. Our logo at the front lets you rep the crew.
---
And another thing...