Fashion
Oct 1st, 2020
The Duca Del Cosma Belair review
Italian brand comfortably earns GolfPunk's Seal of Approval
Words: David Adair
GolfPunk has been looking to review a Duca Del Cosma golf shoe for some time. The brand is not that well known but has surprisingly been around for quite some time. Duca del Cosma was established in 2004 by Italian designer Baldovino Mattiazzo and his German wife Antje Elle, both keen golfers.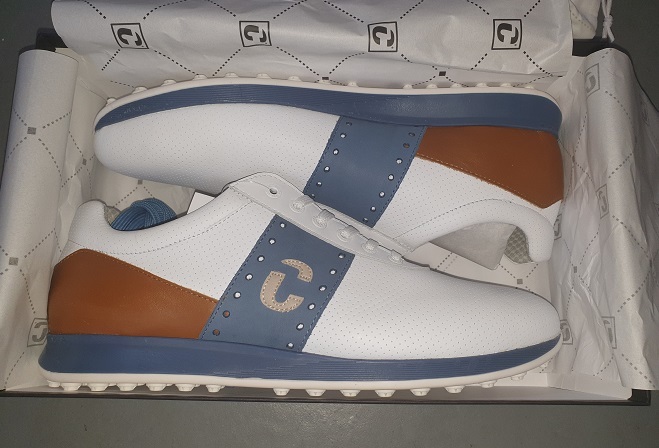 Mattiazzo's vision was to take award-winning Italian design and to manufacture a quality, stylish shoes that offer not only great looks but also offers exceptional comfort and performance. The Duca Del Cosma Belair is just one shoe in the brand's range but stood out to us when selecting a shoe to review.
I received the shoes a couple of days before a society meeting at Royal Ashdown Golf Club in East Sussex, England, socially distanced in sixes of course! For those who have not had the pleasure, Royal Ashdown has two courses, the West and the Old. The Old Course is quite a walk with a lot of undulations and gets the heart pumping.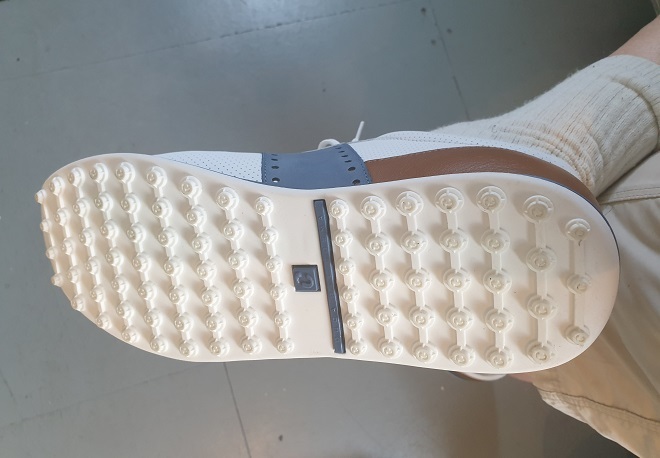 Looks
The Duca Del Cosma Belair certainly stands out from the crowd and certainly has a classy and stylish look to them. They drew a few admiring glances from my playing partners!
The Belair White/Blue/Cognac shoe comes with an option to swap out the standard white laces for a more striking blue pair. I chose to stick with white for the simple reason I could not be bothered to relace the shoes!
Technical stuff
Manufactured from perforated Nappa leather with a waterproof internal bootie membrane to ensure water is kept out while at the same time allowing moisture to escape.
The shoe has a comfortable and breathable Arneflex® memory foam covered insole with a cow leather Airplay VI outsole.
5 mm cone-shaped nubs run across the entire bottom for optimal stability and grip as you swing
The shoe fit is regular/wide and comes with wax laces for a luxurious look and feel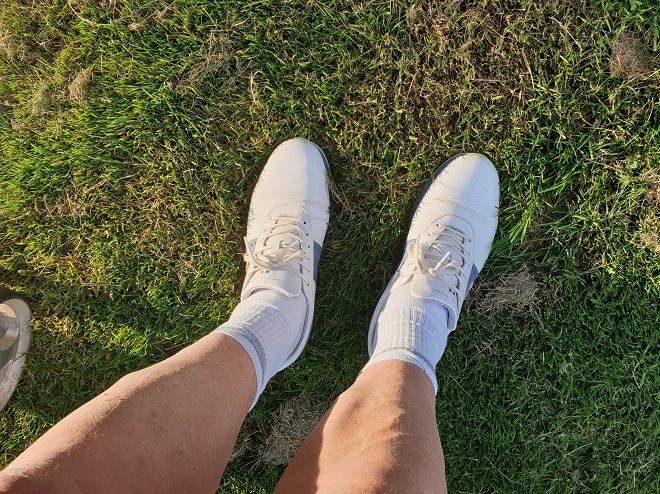 Feel
I should mention that I struggle with shoes of all types. I have a very wide foot with a high instep and very delicate tootsies. I usually do not get round two rounds of golf on hard ground in a day without slightly limping off the course.
The Duca Del Cosma Belair felt slightly tight width ways on first putting on but after a short while walking around, they felt quite comfortable. If I were picky, I'd like them a little wider but then again as said I do rather have hobbit feet!
Performance
To take on 36 holes of golf in a brand new pair of shoes was a brave decision by me but I was pleasantly surprised that it took until the thirty-fourth hole of play for me to struggle slightly.  Unusually for September, it was a sweltering day but my feet did not overheat in any way which was a bonus.
The ground was hard and dry and so I could not check out the grip in wet conditions however the performance in the dry was good and I felt well supported throughout the swing and this included shots from above and below my feet.
Update:
I played 18 holes at Walton Heath in the shoes in slightly colder and damper conditions. The shoes again felt comfortable and I had no problem with grip.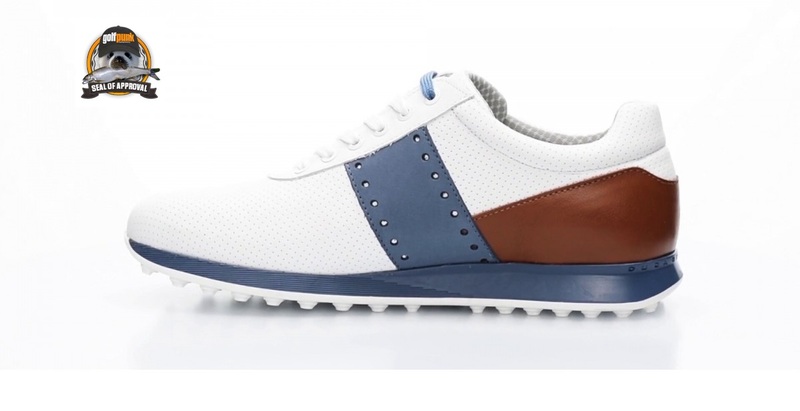 Verdict
I am very impressed with the Duca Del Cosma Belair shoe which ticks all the boxes for me. I guess some might baulk at the price of these shoes (RRP £159.95) but you get what you pay for. A good looking and comfortable shoe that most definitely gets the GolfPunk Seal of Approval.
---
And another thing...