Fashion
Aug 31st, 2017
Victoria's Secret employees start golf clothing line
This'll send the LPGA bonkers...
Words: Tim Southwell Photography: Victoria's Secret Styling: GolfPunk
After all the stuff and nonsense coming out of the LPGA about restricting women's dress code at their events, this new development may well push them right over the edge.
The LPGA laid down the law in no uncertain terms and there was a major backlash from many players who objected to the new doctrine which stated: "Length of skirt, skort, and shorts must be long enough to not see your bottom area (even if covered by under shorts) at any time, standing or bent over."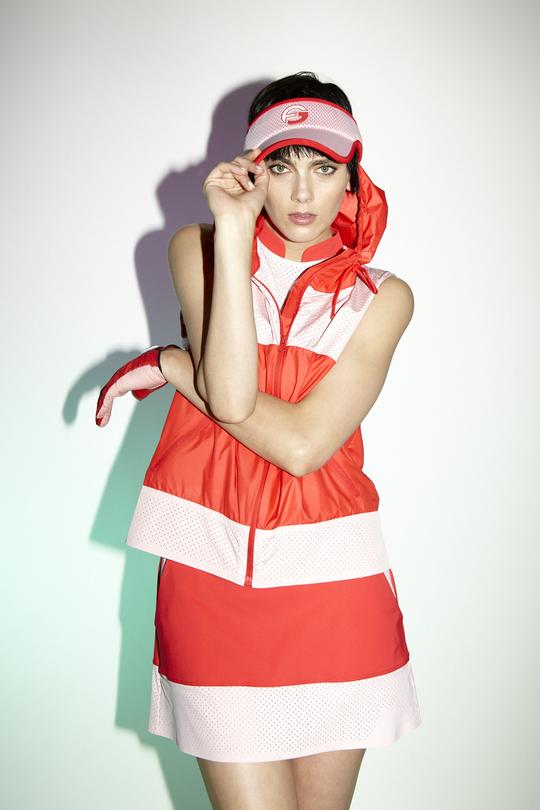 Lexi Thompson said it was ridiculous, Paige Spiranac probably thought her number was up, and GolfPunk almost had a seizure. It seemed as if the LPGA were trying to put a straight jacket on the girls' right to express themselves, and in the process actually garner much needed attention to the game. 
Enter Megan LaMothe, a former Victoria's Secret Director of Design Operations and an enthusiastic first-generation golfer, who only got into golf when she started dating her now husband who is such a golf junkie he took her to Chelsea Piers driving range in New York for their first date.
"He showed me a few things and said get in there," LaMothe says. "I got into the bay, and swung. It just flew. It was one of those shots. One of those moments when you hit it pure and you feel it through your whole body. I was hooked."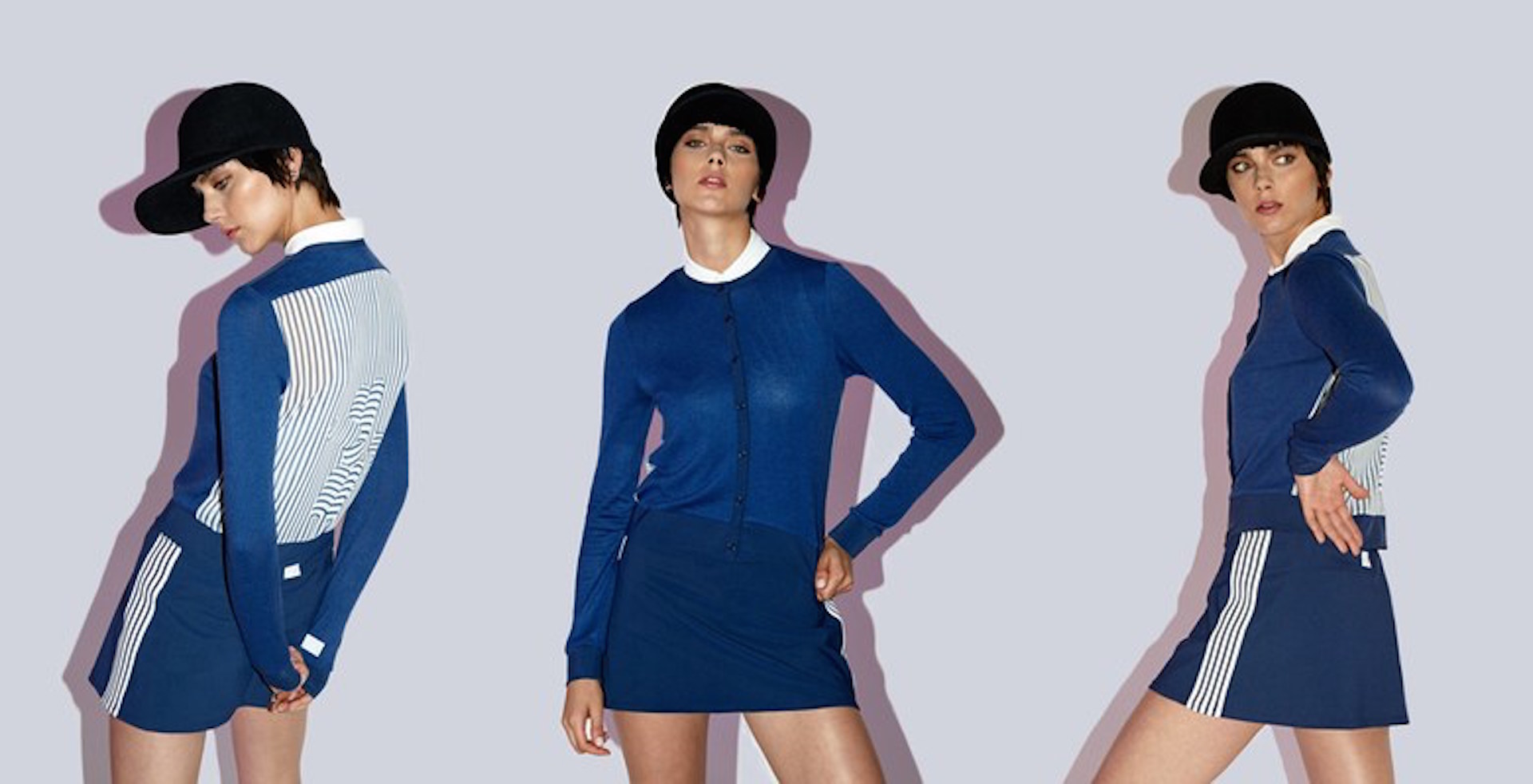 It wasn't long before LeMothe started checking out what was on offer to women in terms of pro shop attire.
"I remember buying my first pair of golf pants," said LaMothe. "They were bad: khakis that had no stretch. You'd pick up your ball and it'd cut in and be unflattering, or they'd slip down and give you plumber's butt. The skirts wouldn't fit right, either. The pockets were in the wrong place, the spandex shorts underneath would ride up."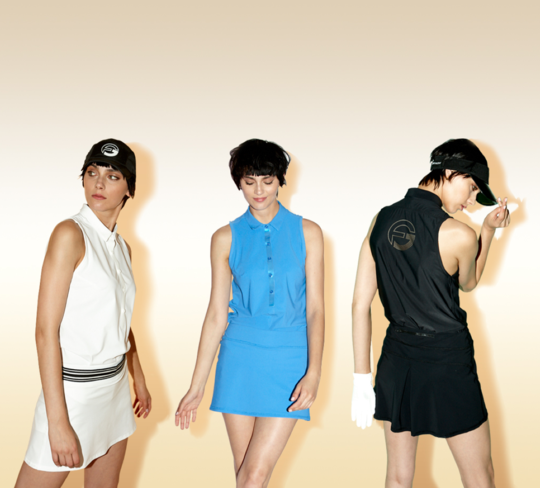 And as we all know, there's nothing worse than plumber's bottom, well, maybe Russian Diplomats but that's a whole different story.
"I think the best way to dress is in whatever makes you feel comfortable, and I didn't feel comfortable," said LaMothe. "I love fashion and I've been in and around that world since my 20's. To feel like I was wearing something that wasn't authentic to me bothered me.
"The clothes deviated towards the mean. Why can't you express yourself? You can in yoga, in running, in spin class. That range of self-expression is missing in golf. And that's a big miss."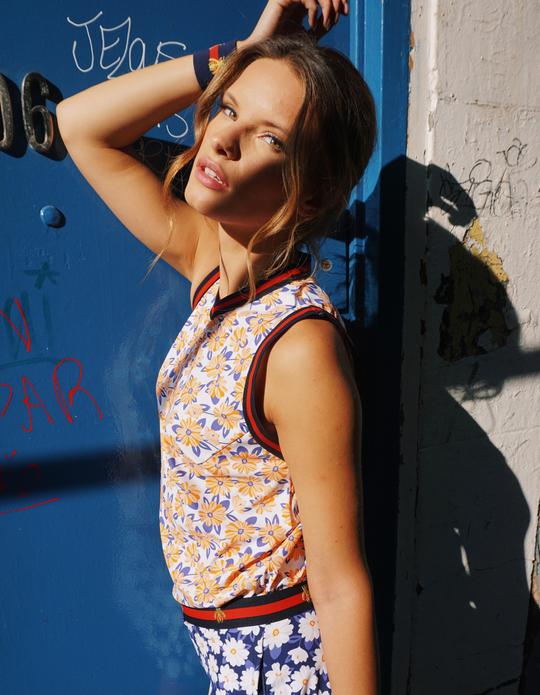 The new company's Chief Creative Officer, Andrea Ashton, was also at Victoria's Secret. Ashton was the Design Director for Body by Victoria.
"We want to empower women," says LaMothe. "A woman doesn't have to be left out of golf because she doesn't feel like she fits in, or because she feels the clothes don't include her.
"Golf gets women ahead in life, in the corporate world. It's a ticket to advancement. So, we want to encourage women to play golf and to feel good in the clothes they're playing in."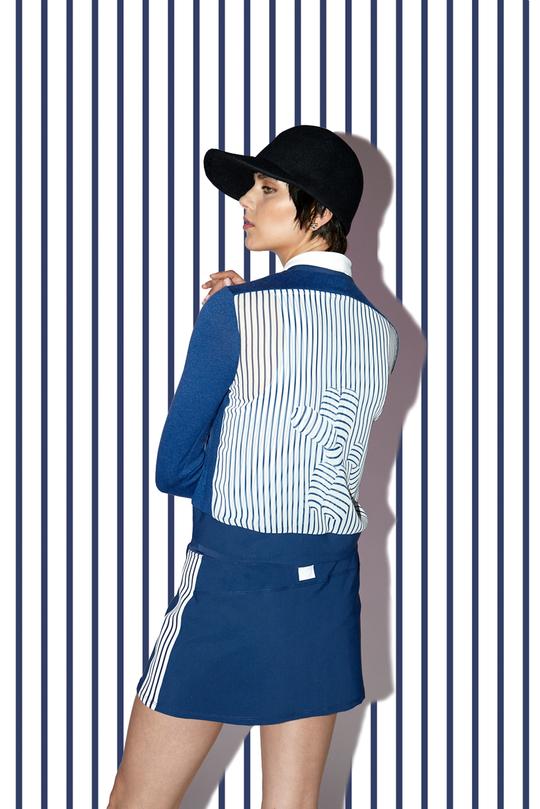 LaMothe also started this company because she has a daughter and she wants 2-year-old Rae to feel like she has a place and belongs on the golf course, when she's old enough to swing.
Good work LeMothe, get the GolfPunks dressed right early. We hereby give you the GolfPunk Seal Of Approval. #Lovelystuff.
And here's a link to their wesbite whilst we are about it: