Fashion
Jun 13th, 2016
TrendyGolf Launch Shiny New Website
Staying ahead of the competition through constant evolution
Words: Daniel Owen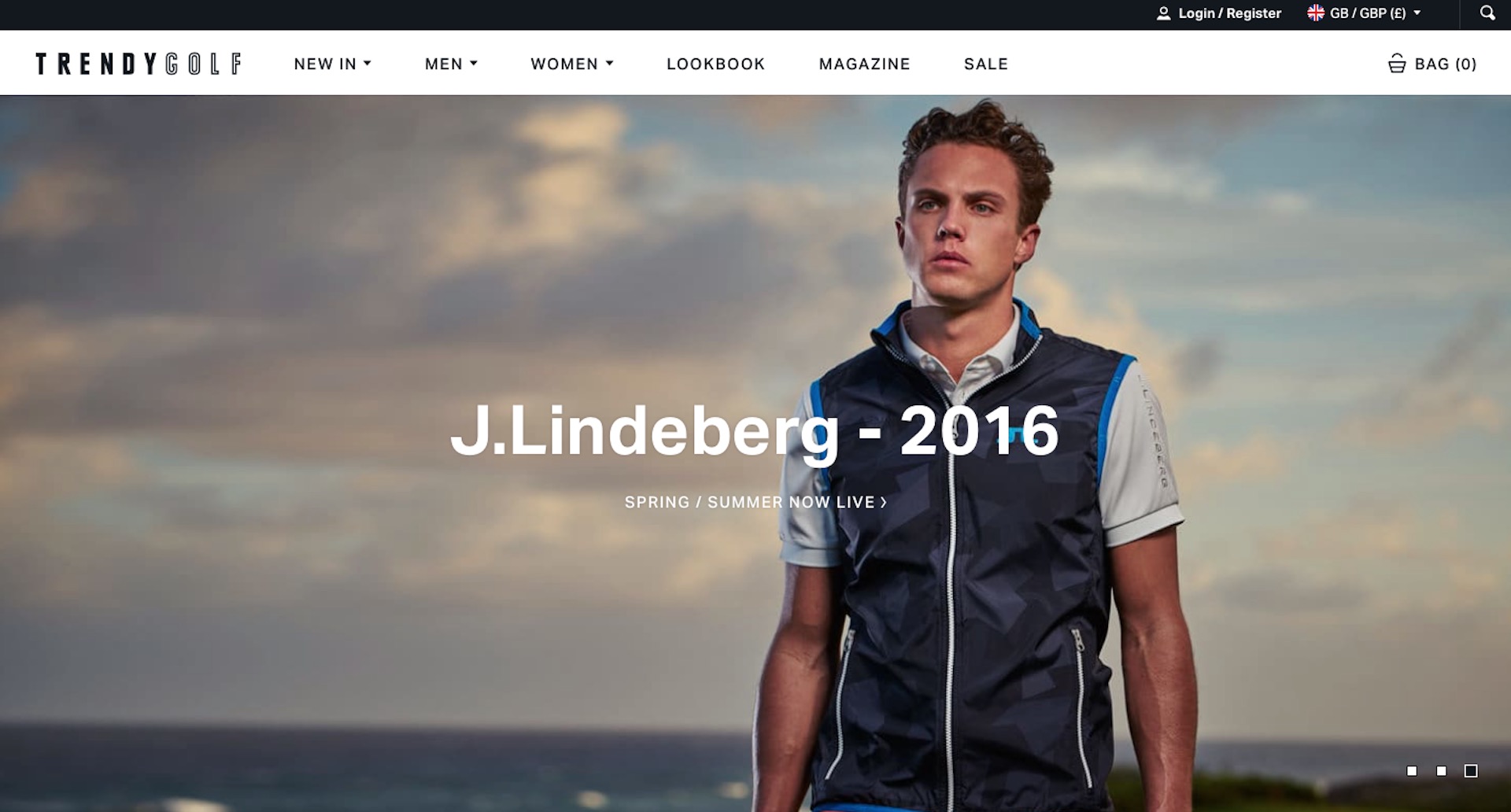 For as long as there has been a GolfPunk, there has been a TrendyGolf.com. Side by side we like to think we've been fighting the good fight trying to make golf a better, more stylish place. Like us TrendyGolf.com have reinvented themselves over the years. Like we we were once a print magazine, they almost exclusively sold J.Lindeberg back in the day. Times change, technology moves on, fashions come and go. 
The latest changes to the TrendyGolf.com site have made it even easier to find the perfect outfit. The site is now fully responsive, like our own GolfPunkHQ.com, which means it works equally well on desktop, tablet, and mobile. More and more people now use their phone as their primary device for going online so it makes sense that the site needs to look as slick as possible on mobile, rather than as an afterthought. 
They've also added a quick shop option to the site. Once you've registered, TrendyGolf.com will be able to automatically select your normal size on an order as well as fill in all your payment and address details. You don't even have to go into the products individual page to order it. If you really want that shirt you'll be able to snap it up in under a minute.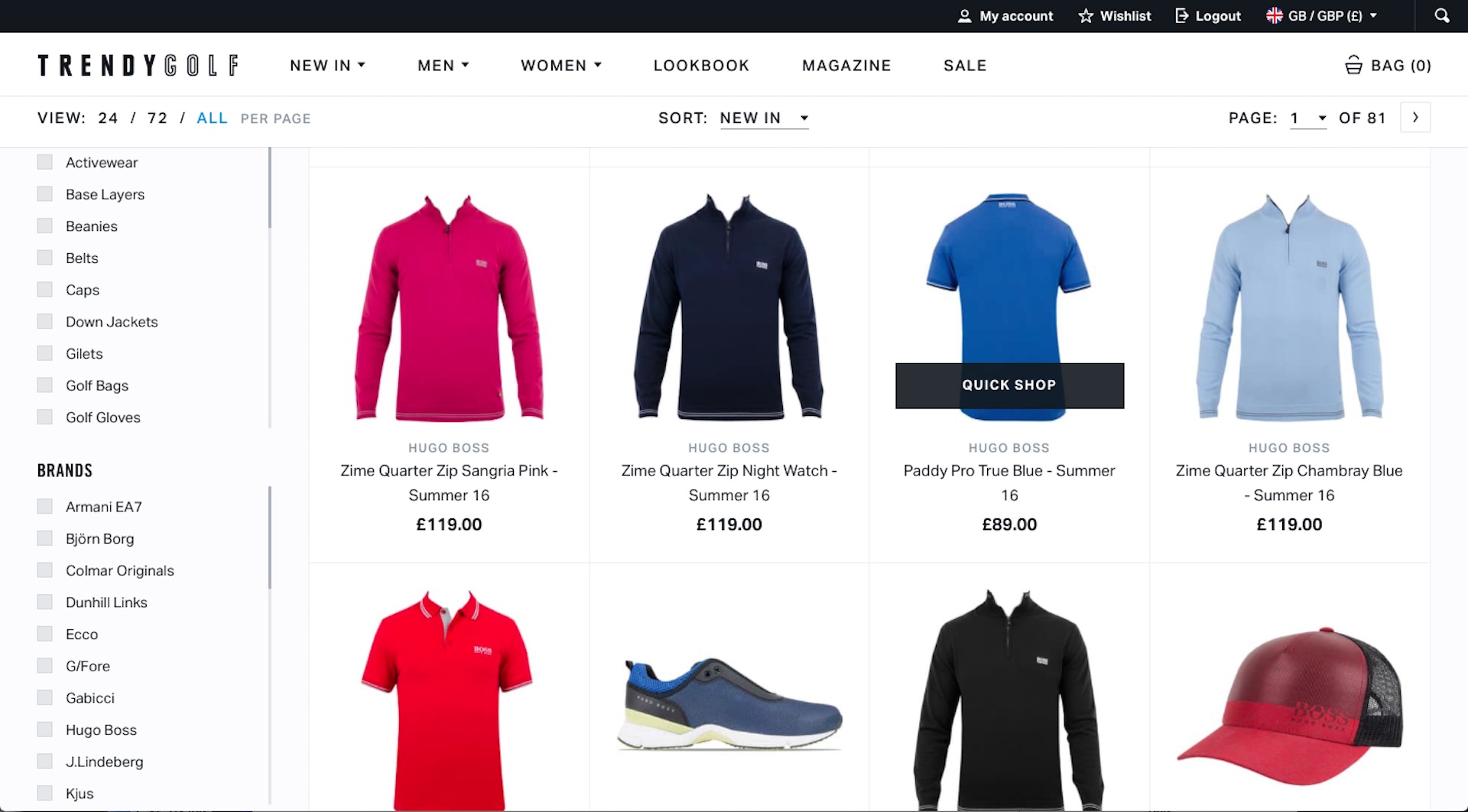 The other part to the equation is because of the ever growing list of brands that they stock. With over 30 brands on the site now, there is something for every budget and style. But by redesigning the site, and recategorising it too, it should be much easier to search through the items and find what you want.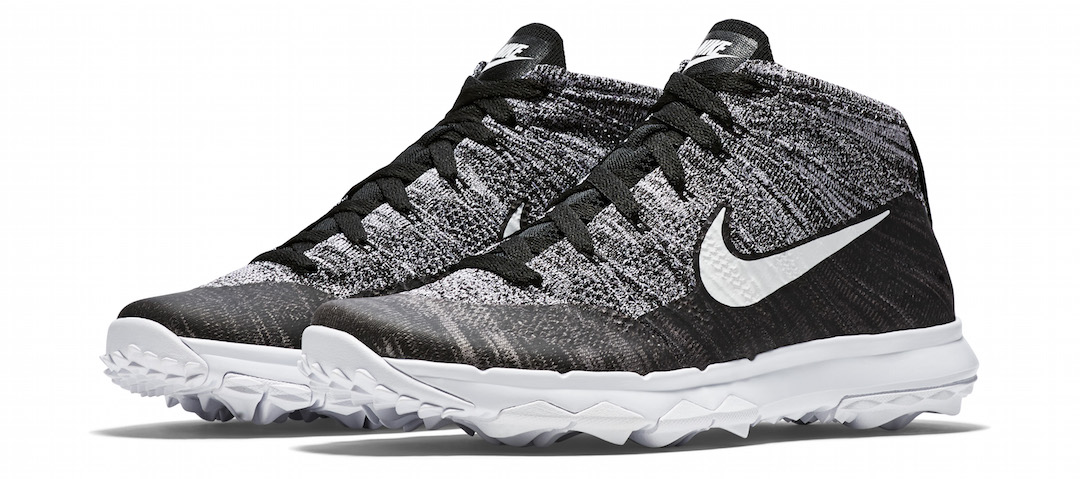 When TrendyGolf.com launched Nike Golf was as far removed from what they wanted to do as possible. Tiger was wearing pleated trousers. Their golf shoes were cumbersome and chunky. Fast forward to 2016 and Nike are arguably making some of the hottest gear out there.
Technical Flyknit Chukka boots that look like no golf shoe you've ever seen before. Fly collars that look smart while not being traditional. Rory has even been seen on course with a pair of joggers. TrendyGolf.com have seen how Nike are bringing street wear to the course and are embracing it.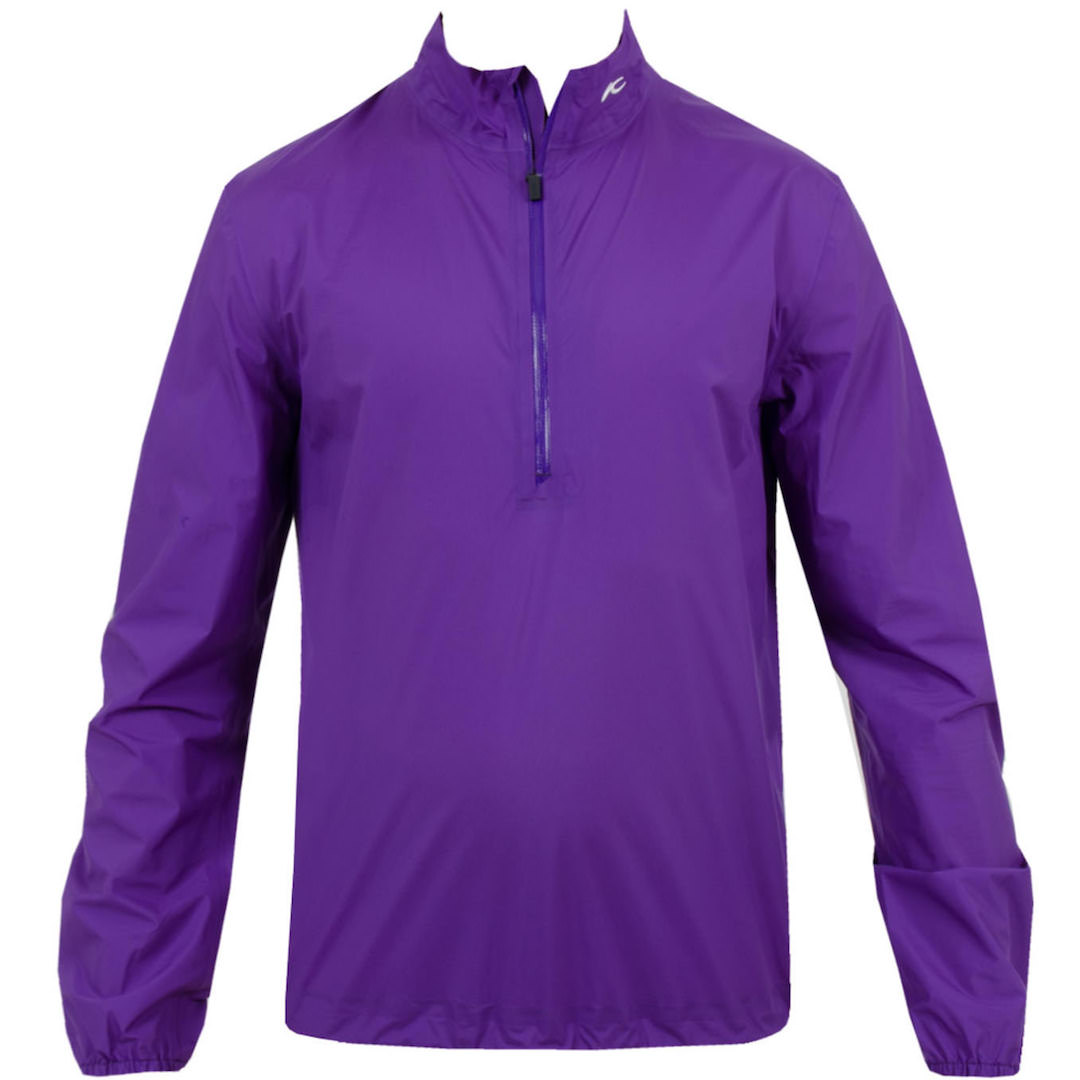 Kjus is another brand that TrendyGolf.com have championed. This Swiss brand won't be seen on every fairway in the same way that Nike will be. But if you see that K logo you'll know it's a sign of true quality. While waterproof jackets from everyone over the years have improved massively, Kjus blow us away with their range of lightweight jackets with incredible amounts of stretch and movement. Long gone are the days when a waterproof jacket is just something that restricts, rather than helps your golf. 
Another brand that TrendyGolf.com were there with from the beginning was G/FORE. Back then all they did was coloured golf gloves. Now Bubba Watson has stared wearing their shoes and gloves on tour, and their apparel collection is one of the strongest of the year. G/FORE is on the up and up, and we expect to see more of it on the fairways this year. We love their lightening bolt shorts, and the new Crusader High Tops that are launching later this year, are off the chain.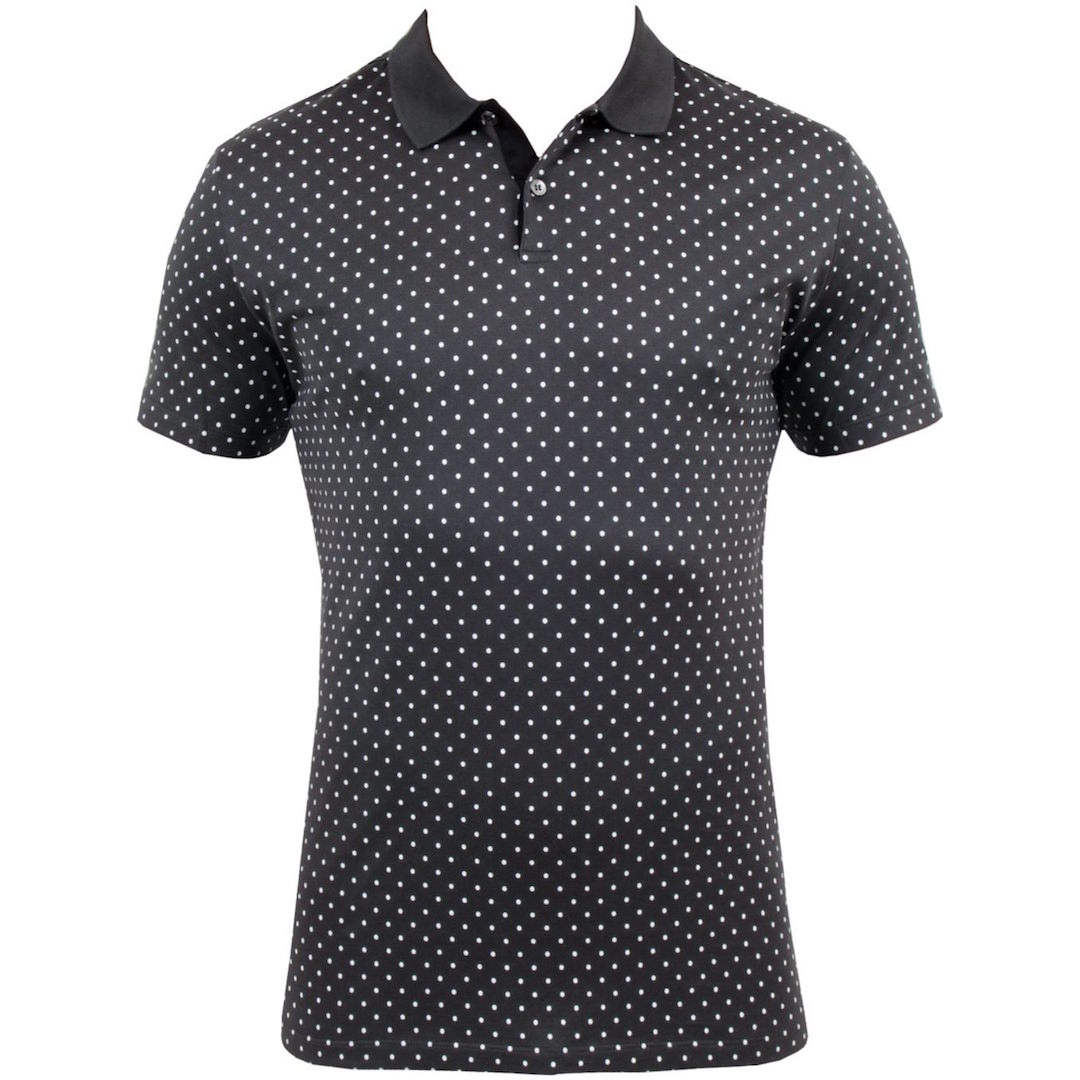 And while there are all these newer brands on the fairways, J. Lindeberg are still a huge brand in golf fashion. It's a big year for Sweden's top designer brand. Johan Lindeberg has returned to the company he founded, and while his vision hasn't hit the shelves yet, it's the best collection in years from the pioneers of Fairway Fashion. We saw the collection back at the end off last year and we loved how they had taken classic Mod inspiration and used it throughout the SS16 collection. New colours, better fabrics, improved fits. The best dressed golfer at the course is often still wearing JL.
You can find all the latest golf fashions at www.TrendyGolf.com
TAGS: TrendyGolf, Golf Fashion, Nike, Kjus, JL, J. Lindeberg, G/FORE, Fashion, 2016