Fashion
Mar 4th, 2016
The G/Fore Crusader High Top Golf Shoes
The high top revolution keeps on rolling
Words: Daniel Owen Photography: Video & editing Tim Southwell
https://www.youtube.com/watch?v=GFCeONRczFE
As a self certified golf pervert I love all the gear that surrounds golf. Shiny irons, custom wedges, fancy graphite shafts that change colour. This year however I seem to be writing about golf shoes constantly - and that's a good thing. Golf shoes have moved away from the traditional, and are embracing the real world. You don't have to wear the same shoes as Bing Crosby anymore. Gone are the days where you're forced to wear wing tips and brogues. Golf is moving on. And this year seems to be the official year of the high top.
Nike have the Flyknit Chukka, very much a sporty design. Puma have the Ignite High Top being worn by Rickie Fowler, which is very much a fashion lead design. G/Fore have got the Crusader. This is street wear finally hitting the golf course. The golf shoe for the sneaker head.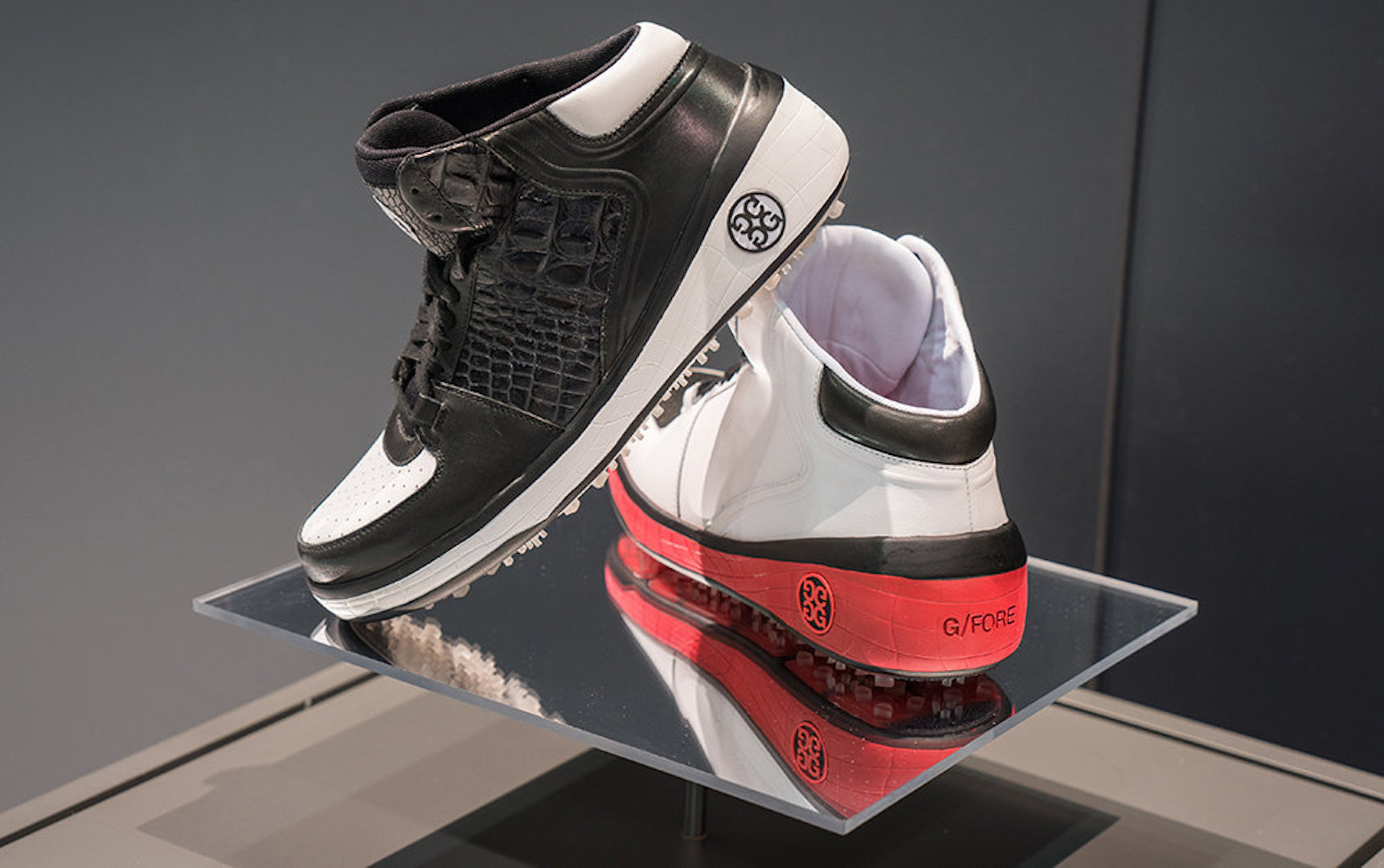 Inspired by old school basketball boots like the Nike Air Jordan 1's, G/Fore's main man Mossimo Giannulli has pimped them out with luxe leathers, but more importantly he's made them into a functional, usable, wearable golf shoe. Don't be surprised to see them worn on tour this year either. He's taken his disruptive approach to golf gloves and apparel, and put that in to these golf shoes.
We love the black and white shoe with it's faux croc panels. The'yre also waterproofed in the tanning process to keep the water out. A super lightweight EVA sole provides great traction, while an anti bacterial lining helps keep them breathable. And they're light. Much lighter than they look. 
We understand that these aren't the golf shoes for everyone. They aren't even the golf shoes for the rest of us. But we know we can't be the only ones frothing at the bits to wear these this summer?
https://www.youtube.com/watch?v=GFCeONRczFE
The G/Fore Crusader lunches in July.