Fashion
Jan 21st, 2016
The Brand New Puma Ignite Spikeless Golf shoes
Foamy golf foot cushions!!!
Words: Daniel Owen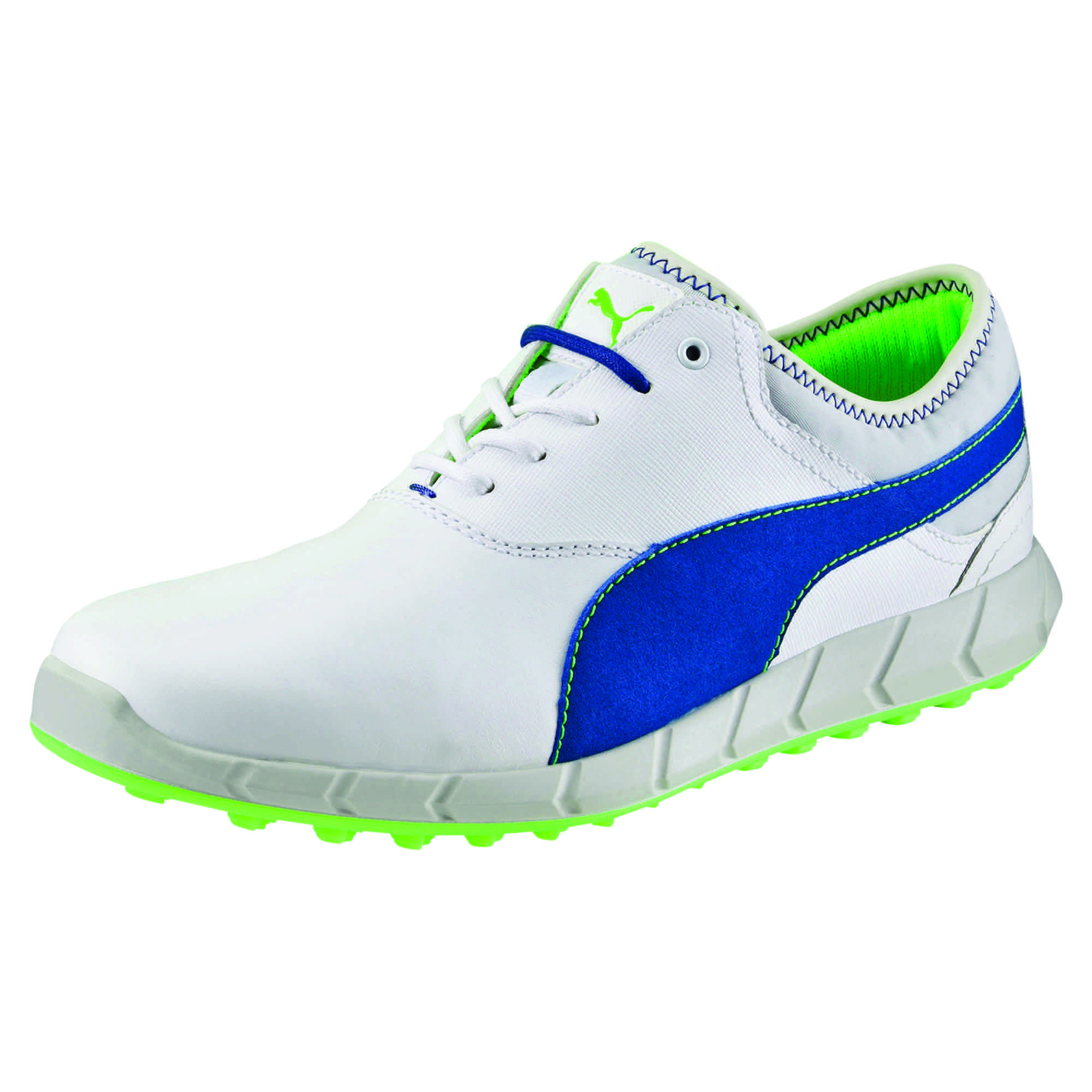 £100
While we don't think we'll be wearing them until the summer, not with this weather outside anyway, the Puma IGNITE Spikeless looks like it will be one of the comfiest shoes on the market next season. We checked in with Puma's Grant Knutson over at Puma HQ in Herzogenaurach, Germany to find out why the Puma Ignite Spikeless golf shoes are the best spikeless shoes that they have ever produced
Where most brands are moving their shoes to look more like sneakers, Puma have smartened their act up just a touch. Everyone wants a shoe you can wear on and off the course, we think Puma has nailed it with these. Most importantly these are built for comfort. One of the guys at Puma tested these initially by wearing a box fresh pair from the start of a 72 hole one day golfing marathon. 72 holes later he hadn't had to change his shoes, and there were no blisters. 
So what makes them so comfy? IGNITE Foam. It has a high support factor and compression set that results in both superior cushioning and minimal deformation over time. This new Foam technology is designed to make the shoe more responsive and release energy more efficiently throughout the swing. What does that boil down to? They're ultra comfy, and they will stay that way.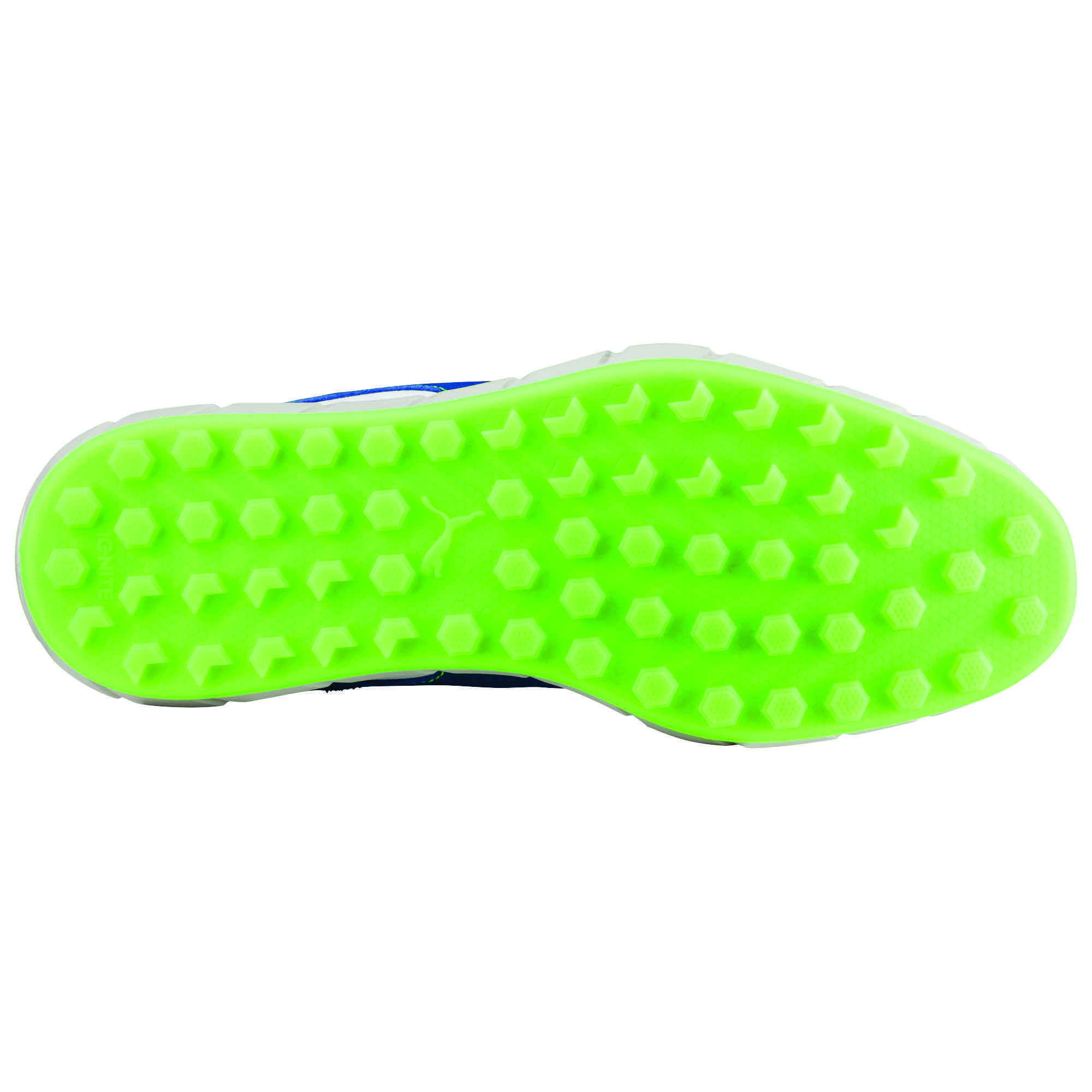 The sole of the shoe features 39 strategically placed hexagon pods that provide multi-directional traction while the 24 chevron shaped lugs increase grip where it's needed most. A performance TPU outsole encases the midsole for lightweight strength and durability, increased flexibility, and superior traction on all surfaces.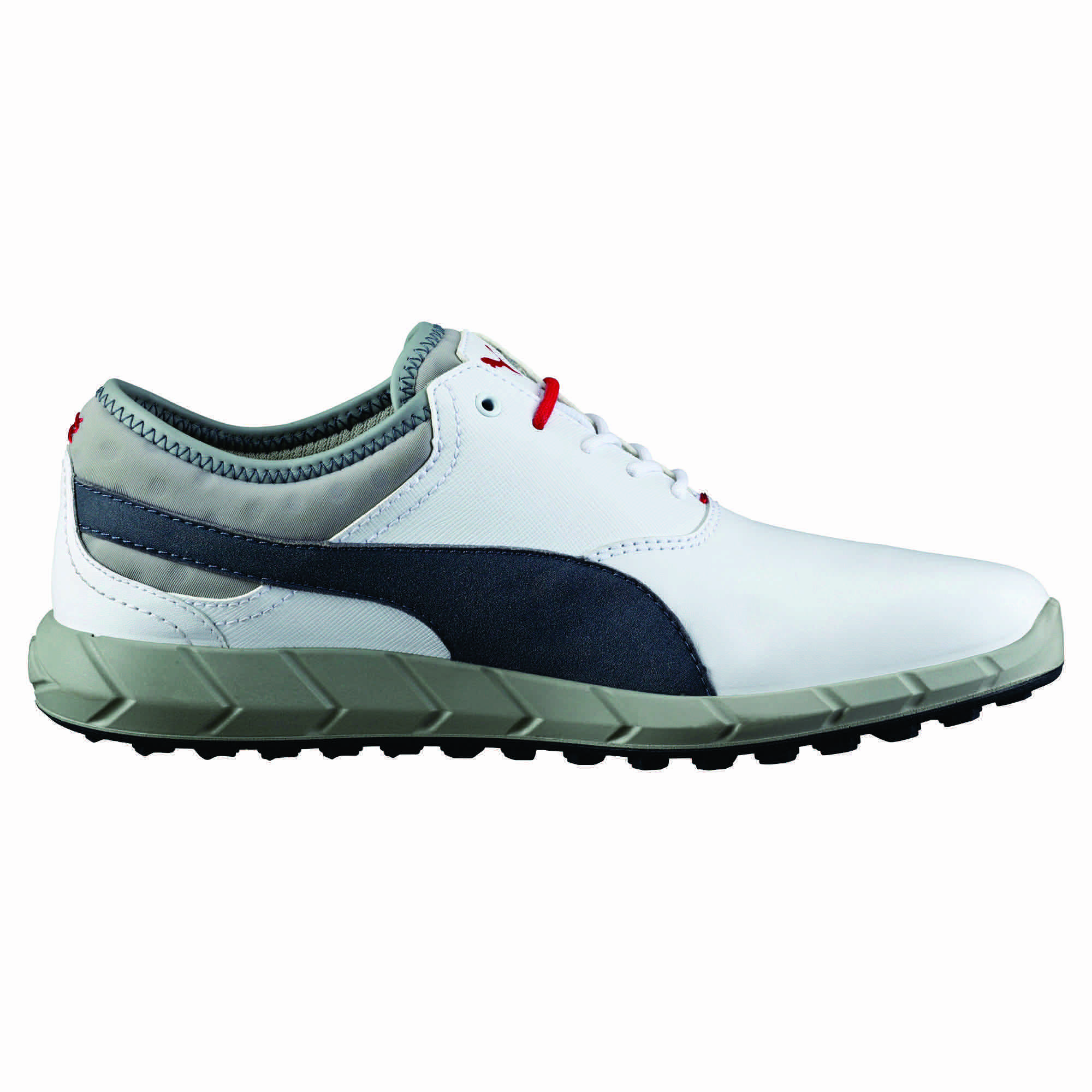 ​The IGNITE Spikeless comes in five colourways – White/Surf the Web/Green Gecko; White/Turbulence/High Risk Red; Black/Glacier Gray; Drizzle/Vibrant Orange; Chipmunk/Peacoat. It's available  instores from February 1, 2016.