Fashion
Mar 16th, 2018
Spring in their steps for golfers with Duca Del Cosma
For comfort and style both on and off the course
Words: GolfPunk
Will you look at these beauties! Italian fashion brand Duca del Cosma offers golfers a new spring in their step with a stunning range of luxury shoes that deliver comfort and style both on and off the course. And we love them.
Stylish, bold, classy, elegant and sporty – the brand philosophy is represented in a distinctive collection for men and women that takes its inspiration from award-winning design combined with top quality leather.
Wearing these just makes you want to stride down to your ball sitting pretty in the middle of the fairway, effortlessly feather one into the green to 3 ft, hole the winning birdie putt, then step onto your speed boat to sip Aperol whilst watching the sunset over Lake Como. Perfect...
The high class build of each pair of shoes is matched with advanced technology that includes a waterproof microfibre system acting like a breathable protective 'sock' within the shoe. The waterproof membrane keeps the foot dry during play and is supported by a soft PU insert sole to provide extra comfort for the duration of the round.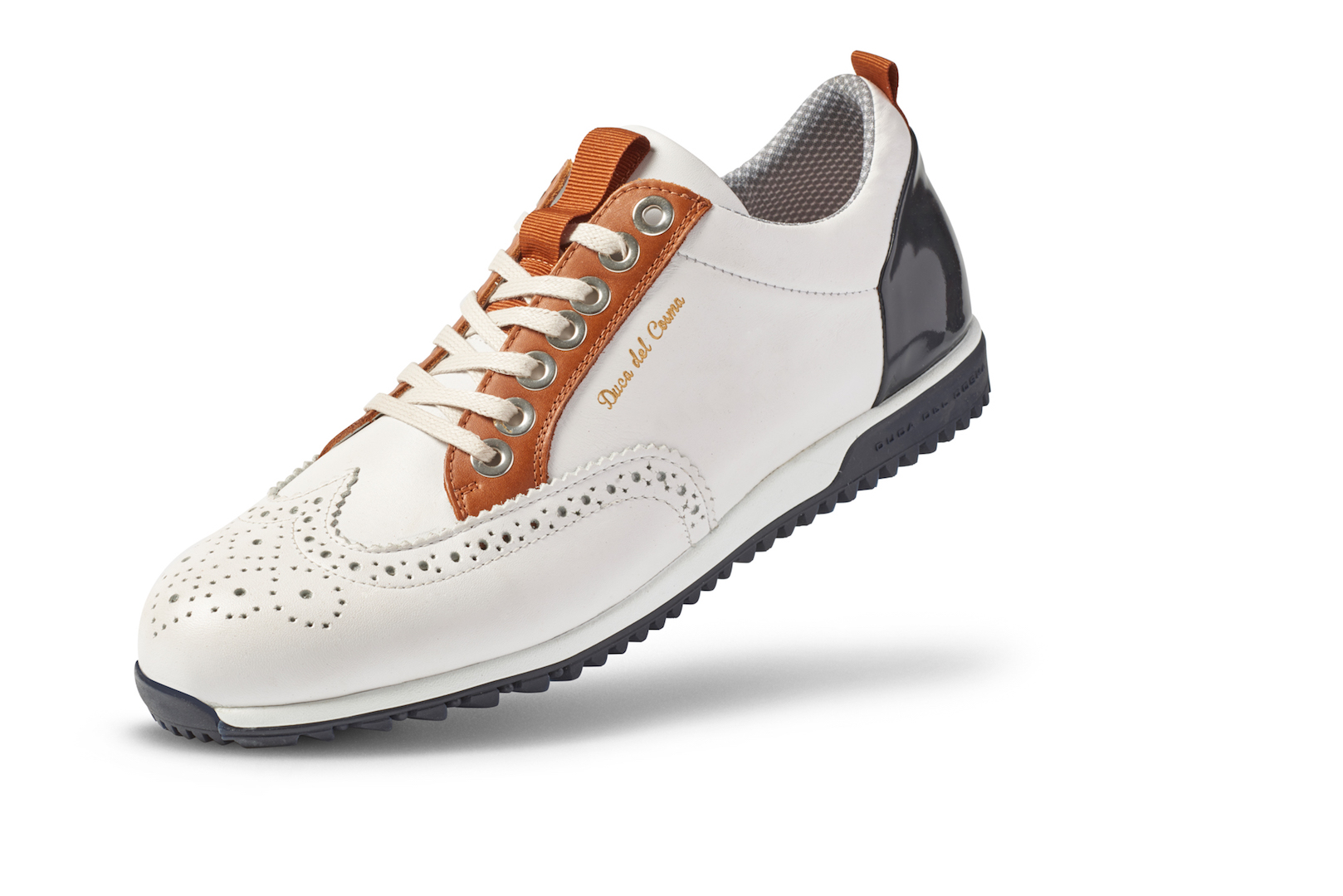 The brand's innovative SKYFLEX technology outsole is built around an ergonomic design that provides grip during the downswing for a stable strike, while special channels allow the shoe to bend and flex perfectly to the natural roll-off motion of the foot.
"Golfers who try them comment that our shoes are extremely comfortable from the very first time they wear them," said Tony Eccleston, General Manager for Duca del Cosma in the UK & Ireland.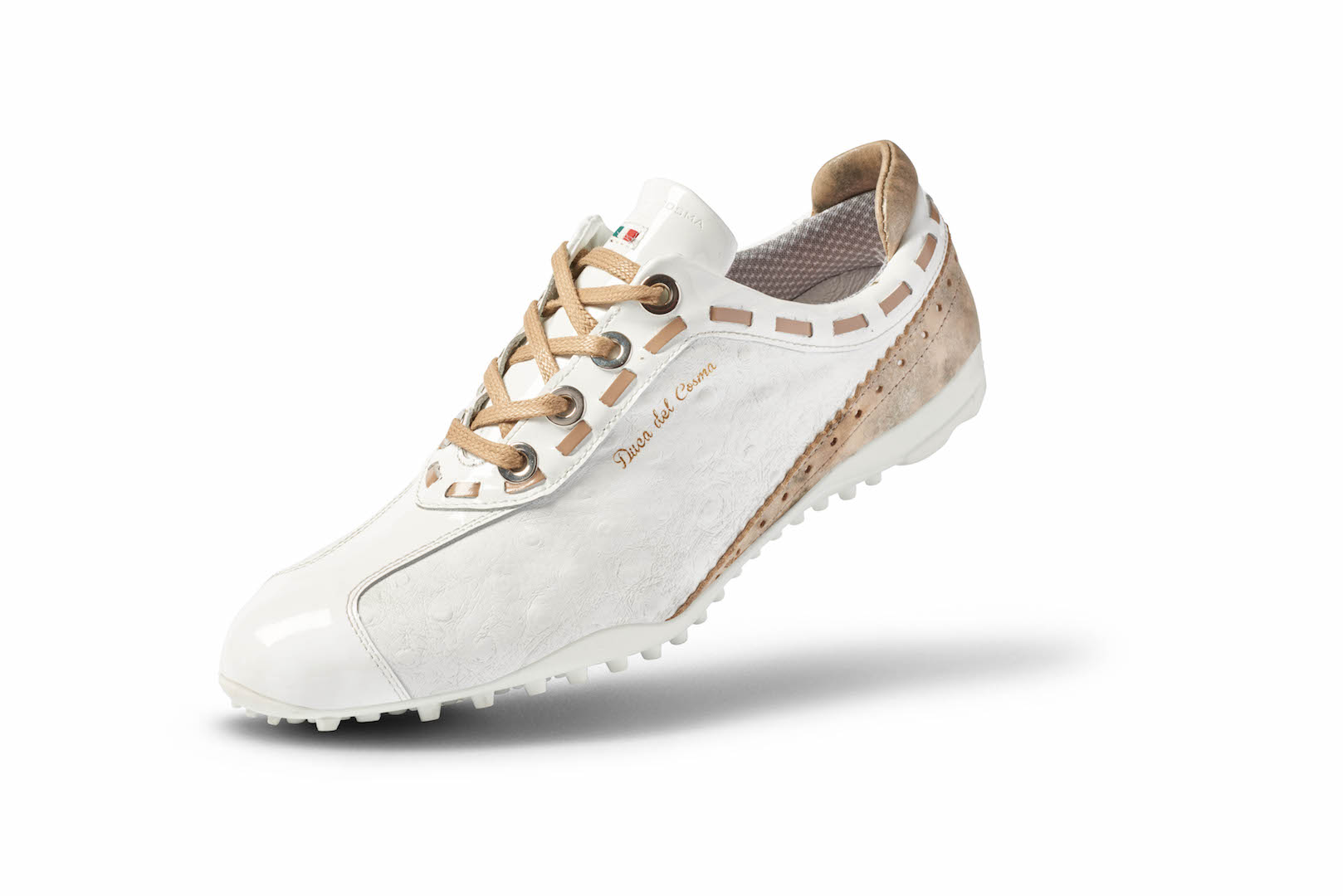 The lightweight shoes are available in a variety of fashionable colour combinations.  Leading the men's range are the KUBA and CAMELOT models (SRP £189.95 & £229.95, sizes 7 to 12), while ahead of the game in the women's range are the PALM SPRINGS and PORTE ERCOLE styles (SRP £199.95 & £179.95, sizes 4 to 8).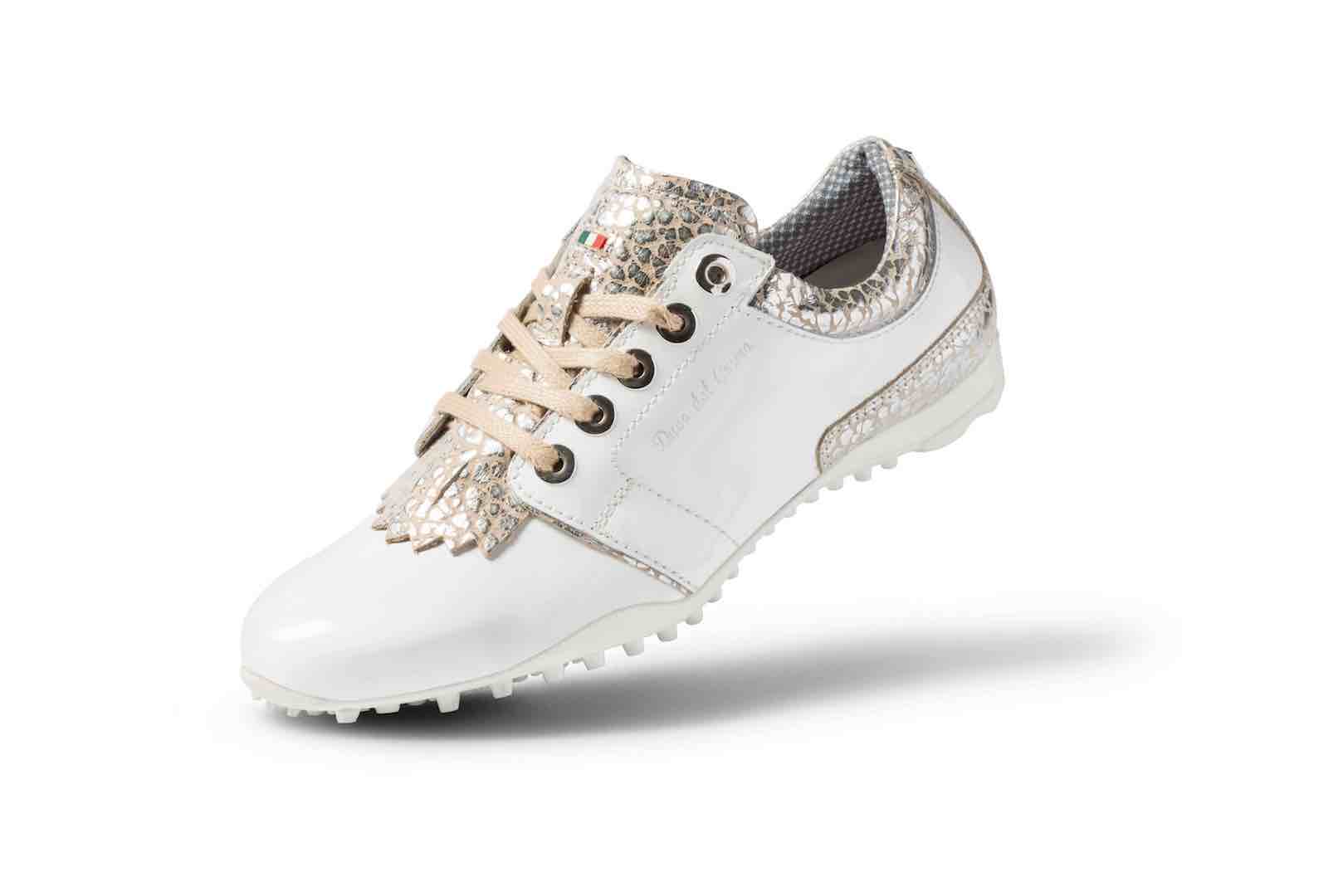 If you're interested in getting yourself a pair (and we think you definitely should by the way) the full range of shoes can be found at www.ducadelcosma.com 
Related:
Read Issue One of GolfPunk Digital Magazine here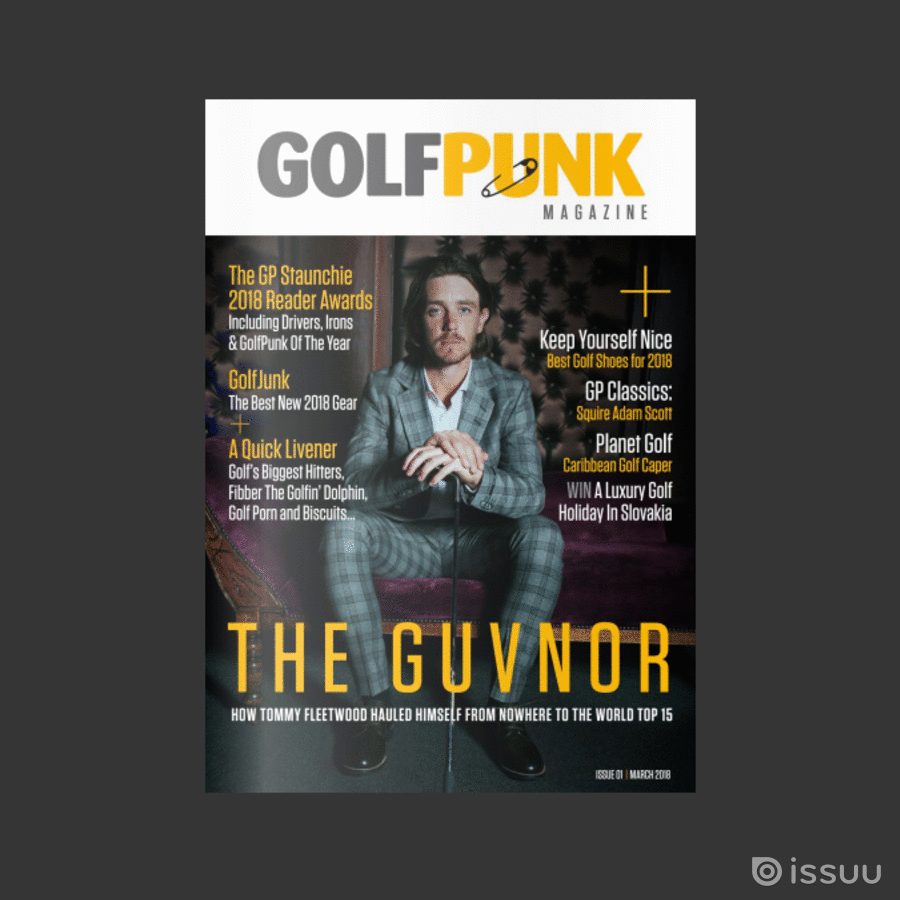 https://issuu.com/golfpunk0/docs/gp_digital_issuu_1